Helen Shapiro facts: Songs, career, marriages, Messianic Judaism, age and retirement
3 January 2023, 09:52 | Updated: 10 March 2023, 13:33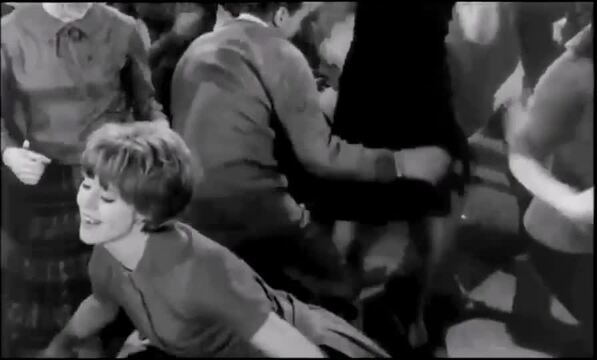 Play, It Cool movie trailer starring Helen Shapiro
Helen Shapiro was a pop star before The Beatles hit the charts, and went on to have a fascinating career.
Before The Beatles and The Rolling Stones ripped things up, the charts of the early 1960s still boasted plenty of pop hits from young stars making their name.
Among them was Helen Shapiro, who had not one but two UK chart-toppers a year before 'Love Me Do' was released.
She was so successful, the Fab Four even supported her on tour in early 1963, with the Beatles halfway down the bill when the then 16-year-old Shapiro headlined 14 dates.
Helen enjoyed a run of successful singles at the start of the decade before the pop revolution shook things up and put her chart-troubling days to an end.
It seemed as though she might fade from view completely, but she was reborn as a musical theatre and jazz star.
Despite stepping away from showbiz she still records music today, buoyed by her Messianic Judaism. Here's a look at her remarkable story.
Helen Kate Shapiro was born on September 28, 1946 in Bethnal Greem London as the granddaughter to Russian-Jewish immigrants.
She grew up in a council flat in Clapton before moving to Victoria Park in Hackney when she was nine. Helen went to Northwold Primary School, and then Clapton Park Comprehensive.
Too poor to own a record player she played the banjolele (half banjo, half ukulele) and sang in her brother Ron's skiffle group at a young age.
Helen Shapiro - It Might As Well Rain Until September (1966)
Nicknamed Foghorn for her unusually strong and deep voice, the ten-year-old Helen sang with her cousin Susan Singer and guitarist Mark Feld (who would grow up to become Marc Bolan, yes, THE Marc Bolan) in a band apparently called Susie & the Hula Hoops.
At 13, she followed in the footsteps of Alma Cogan and had lessons at the The Maurice Burman School of Modern Pop Singing.
As well as improving her craft, she met Columbia Records A&R man John Schroeder through the school.
He recorded a demo of Helen singing 'Birth of the Blues' and signed her to the label.
Birth of the Blues (Remastered)
Apparently, producer Norrie Paramour refused to believe someone so young had a voice so mature, until she popped up at his offices to sing 'St Louis Blues' in the flesh.
In February 1961, when Helen was just 14 she released her debut single 'Don't Treat Me Like a Child', recorded at Abbey Road with a nine-piece band.
She appeared on ITV's Thank Your Lucky Stars, which propelled the single to number three in the UK singles charts within three months.
Almost overnight and before her 15th birthday, Helen Shapiro was a superstar.
Don't Treat Me Like a Child (1997 Remaster)
Things only got bigger from then.
Follow-ups 'You Don't Know' and 'Walkin' Back to Happiness' went all the way to number one, both selling over a million copies and going Gold in the process.
'Tell Me What He Said' did almost as well, peaking at number two, and while 'Let's Talk About Love' stalled at number 23, 'Little Miss Lonely' found Helen back at number 8.
HELEN SHAPIRO - YOU DON'T KNOW (Very Rare Film)
A few months later, there was what in retrospect very much feels like a changing of the guard.
The Beatles supported Helen Shapiro on her 1963 winter tour, with John, Paul, George and Ringo being fourth on an 11-act bill headlined by the still 16-year-old Helen.
John Lennon and Paul McCartney even wrote the song 'Misery', especially for Helen, but her producer Norrie Paramor inexplicably turned it down.
HELEN SHAPIRO - Walking Back to Happiness
Those shows came between the release of 'Please Please Me' and 'From Me To You', and by the middle of that year it was clear that The Beatles and their successors were where the 1960s were heading.
Around that time, Shapiro went to the states and recorded Helen in Nashville, which included the first ever recording of 'It's My Party'.
Unfortunately for Helen, her version was a forgotten album track that didn't get release as a single till October 1963, six months after Lesley Gore made the same song a smash hit.
That didn't mean Helen just stopped. As well as playing her self in Billy Fury film Play it Cool and led Richard 'A Hard Day's Night/Help!' Lester's debut feature fllm, musical comedy It's Trad, Dad!
Still, 'Little Miss Lonely' was Helen's last ever Top 10 single, and the last of her smattering of Top 40 hits came in 1964 with a version of 'Fever'.
Shapiro swapped the charts for the clubs, but tired of the touring lifestyle she announced her retirement after a show at Peterlee's Senate Club on May 6, 1972.
That wasn't the end of Helen's story, though.
After a bit of time off, she thankfully reconsidered, and as the 1970s went on she reinvigorated her career as a jazz performer and actress in musical theatre.
Shapiro had top roles like playing Nancy in Oliver! in the West End, and Sally Bowles in Cabaret, and appeared in short-lived soap Albion Market on TV.
Helen Shapiro "After You've Gone" on The Ed Sullivan Show
In her personal life, Helen married businessman Morris Gundlash in 1972, though the couple divorced five years later.
She later remarried, getting hitched to actor John Judd in 1989. Judd had played Mr Sands in the classic 1979 movie Scum (and lots of other less downright evil and terrifying roles over the years, too).
Musically, she continued to play live, performing both pop and jazz songs, and did several tours with trumpeter and all-round national treasure Humphrey Lyttleton.
Helen Shapiro Gi Jive 321
"Humphrey Lyttelton invited me to do this big Duke Ellington tribute concert he was doing at the Queen Elizabeth Hall… and it was 17 years that we worked together," Helen later said.
"Eventually, though, I came out of the business in 2002 to concentrate on my gospel evenings. I've been very blessed really."
About those gospel evenings. While she was born Jewish, inspired by her then-musical director Bob Cranham, in August 1987 Helen became a Messianic Jew – a believer in Jesus.
"I was raised in a warm, musical, traditional Jewish family in the heart of a large Jewish community in Hackney, in the East End of London," Shapiro said.
"Our extended family, although not a very orthodox group, was nevertheless totally Jewish in identity and heritage."
She added: "Since repenting of my sins and receiving Yeshua – Jesus – I know that I have come out from under the condemnation of the Law, eternal separation from God and eternal punishment.
"We have all, Jew and Gentile, broken the 10 Commandments and are all guilty. Only by faith in the perfect sacrifice of Messiah Jesus can we be saved. I urge you to search the Scriptures and find out for yourself."
This newfound faith informs Helen's later work with the release of several gospel albums under the Manna Music umbrella.
HEBRON | For Such A Time As This (Track Samples)
In 2015, together with Chrissy Rodgers and Simon Elman, Helen formed a trio called Hebron, named after the Biblical city where the Jewish patriarchs Abraham, Isaac and Jacob and their wives are said to be buried, and where King David was anointed.
"My career in the secular world was 42 years long," Helen said.
"I did a bit of film, I did TV, I did jazz, stage musicals, plays, so many things. I just got it out of my system. I was never a showbiz person anyway."