watch 02:23
The Loop (Games)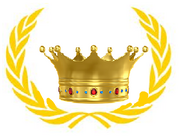 A 
constitutional
monarchy
is a form of
monarchy
in which a ruler is forced to abide by written laws, legislatures, and/or customs, setting it apart from an
absolute monarchy
.
Constitutional
monarchies typically consisted of a ruler, a Prime Minister, and a Parliament, with the ruler either appointing parliament members or the people (typically "landed" voters) electing officials to represent them. The purpose of a
constitutional
monarchy
was to ensure that tyranny would not govern the people of a country, and that rulers would be forced to acknowledge the views of their subjects. By the 21st century, most "
constitutional
monarchies" were pretty much republics with monarchs as their figureheads. The
United Kingdom
was the first major
constitutional
monarchy
in
Europe
, adopting the
Magna Carta
as its constitution in 1215, and most absolute monarchies were forced to adopt constitutions during the 19th century.
Community content is available under
CC-BY-SA
unless otherwise noted.