This is a carousel. Use Next and Previous buttons to navigate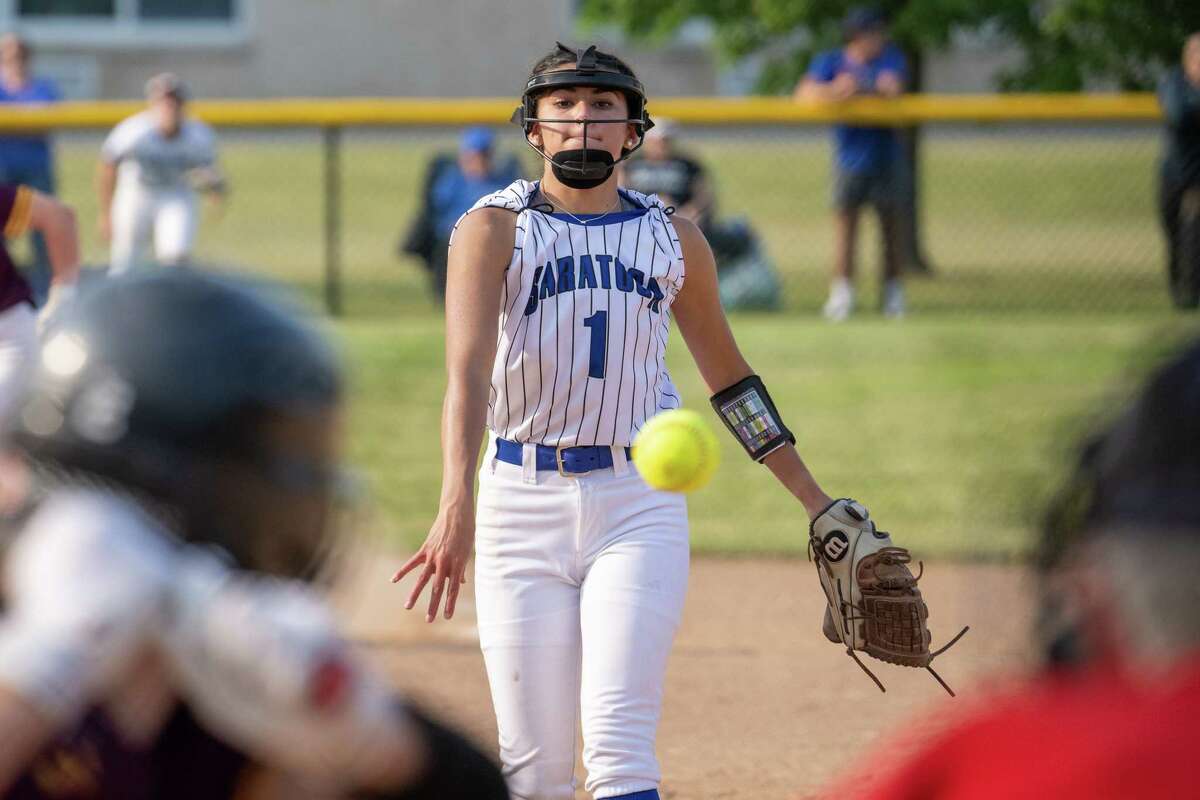 ROTTERDAM – When Colonie's Taylor Quinn literally single-handedly created the game-winning run in the Garnet Raiders' 4-2 victory over Saratoga Springs in the Class AA sectional softball semifinal Tuesday at Schalmont, it perfectly summed up coach Sean Merchant's team.
 
"We like to be an aggressive team. When I'm coaching third and hold up a runner, if she thinks she can (score), I'm happy to let her," said Merchant, with a smile. "But she better make it."
 
Quinn, the Garnet Raiders' talented catcher whom Merchant sees as one of the premier baserunners in the section, led off the third inning with a double to center field. She then stole third and, when Katie Parisi popped up to second base, Quinn bolted for home. Her score gave Colonie a 3-0 lead which it would need as Saratoga came back in the next inning to pull within one run.
 
Colonie, which last reached the sectional finals with its championship season in 2019, will face Shenendehowa Thursday in the finals at Luther Forest in Malta. Colonie, now 17-2 and ranked sixth in the most recent state Class AA rankings, defeated Shenendehowa, 4-3, a month ago.
 
Against Saratoga, Colonie used some sharp defensive plays, often by shortstop Jenny Shafer, to hold off the Blue Streaks. Just as important were some heads-up defensive plays the Garnet Raiders made to put an end to Saratoga rallies, twice tagging out Saratoga baserunners trying to advance.
 
"I think IQ is underrated in this game," Merchant said. "This team is always thinking about situations."
 
Colonie jumped out to a 2-0 lead in the first inning, on the strength of singles by Shafer and Gabby Baumann and a sacrifice fly by Adrianna Laraway. Quinn's run in the third inning upped the margin to 3-0 through three innings.
 
After being held hitless by Laraway through the first 3 2/3 inning, Saratoga erupted for a pair of runs, with back-to-back two-out singles by Sarah Decker and Natalie Conroy, and a long double by Nia Law.
 
Laraway had to work her way out of trouble in three of the last four innings, as the Blue Streaks left runners on second and third base in the fourth, fifth and seventh innings.
 
Colonie added an insurance run in the sixth inning. Shafer led off with a long double to center and soon came home on Parisi's single.
 
For the day, Shafer led the Garnet Raiders with two hits and two runs scored, while Parisi knocked in two runs and scored another. Law led Saratoga with two hits and two runs batted in.
 
Colonie's win ended Saratoga's hopes of back-to-back sectional championships. The Blue Streaks pulled off three upsets last year to win the title, and then upset Ballston Spa in the first round of this year's playoffs.
 
Shenendehowa defeated Guilderland 9-6 in nine innings to secure the second spot in Thursday's championship game.