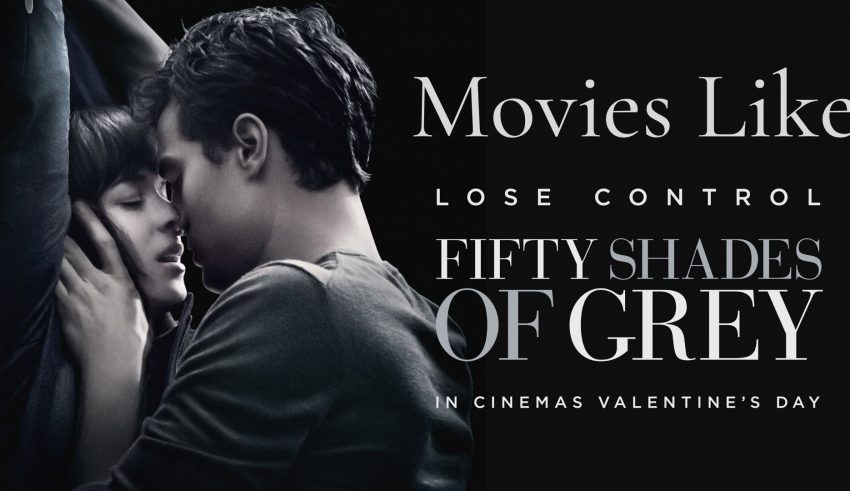 Ever since the time it was released, fifty shades of Grey has gone on to become the sexual fantasy movie for numerous people who take a liking towards erotic, romantic movies.
However, this is not the only movie out there which fans can check out in this genre if they are looking to have more R-rated content from the movie world. Below we have given 16 movies like 50 Shades of Grey which we hope will stand up to your expectations.
There are a number of sexy movies that have been produced by Holywood which are worth giving a shot. What more, these are some of the easily available romantic movies on Netflix, Amazon or other sites and sometimes prove to be even more sexier than 50 Shades of Grey. Have a look below to find out more-
Here are the Best Movies Like 50 Shades Of Grey: 15 Movies Way More Dirtier Than 50 Shades Of Grey:
Fifty Shades Darker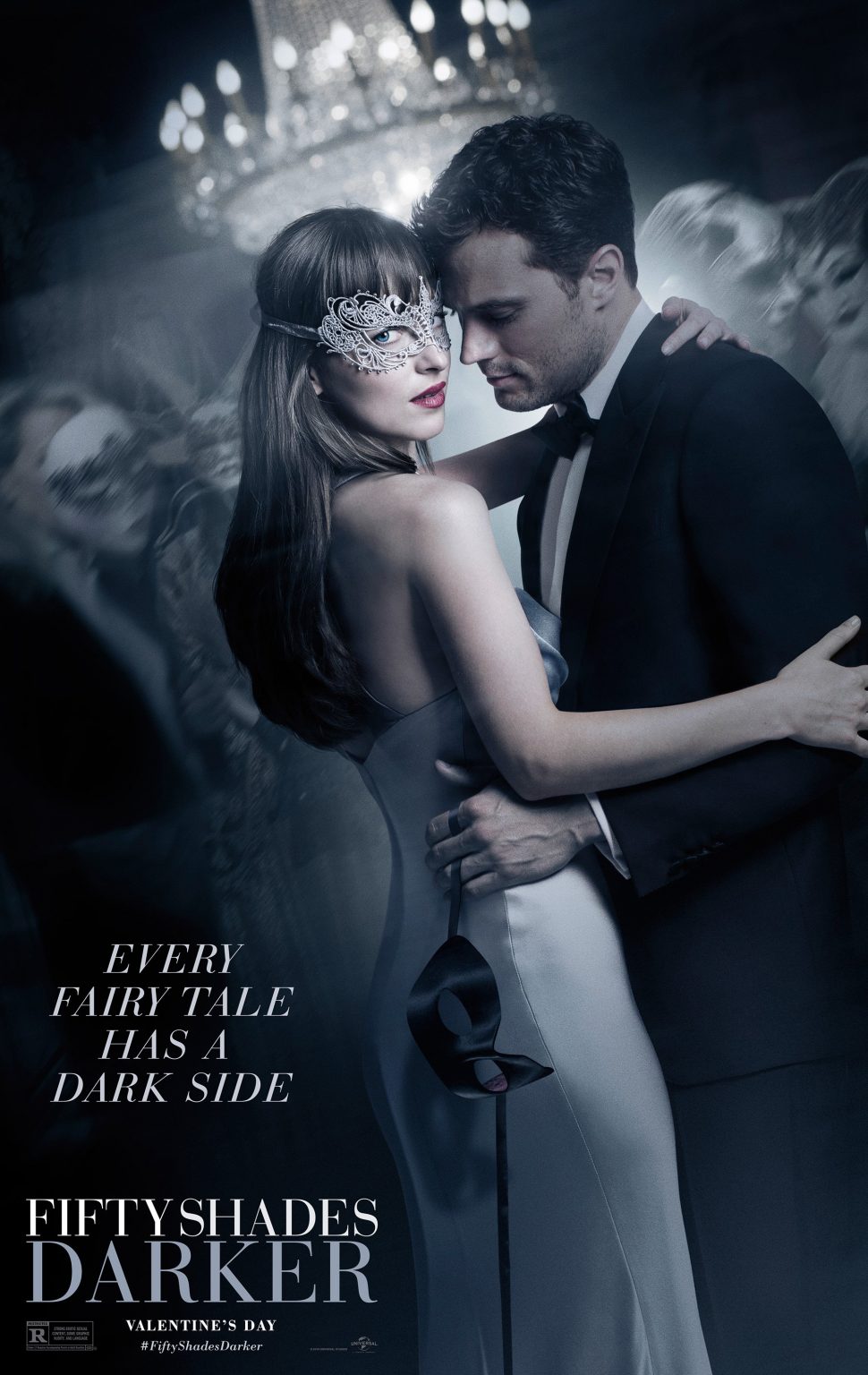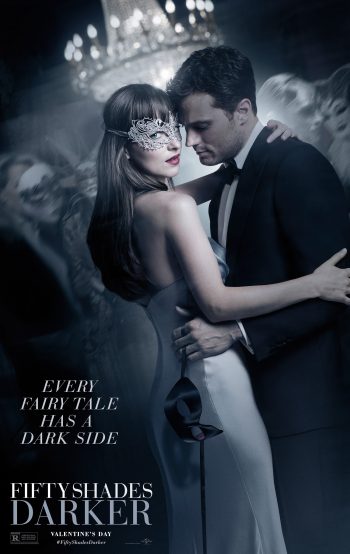 Watch Trailer of Fifty Shades Darker
The sequence to the infamous first installation which has brought us all here today- Fifty Shades Darker, further continues the story of our beloved couple Ana and Christian.
The movie has been directed by James Foley who has done movies like Fear (1996), Perfect Stranger (2007) and the more recent installation of the series- Fifty Shades Freed.
This movie is a must watch for all the fans who can't seem to get enough of the chemistry shared by Jamie Dornan and Dakota Johnson. The movie shows a rather hurt Christian Grey, still in pursuit of his love- Ana, while she continues to resist his advances given his sexual tastes.
The movie also incorporates elements of jealousy and tension to bring another massive romantic hit to our screens.pleas
---
The Secretary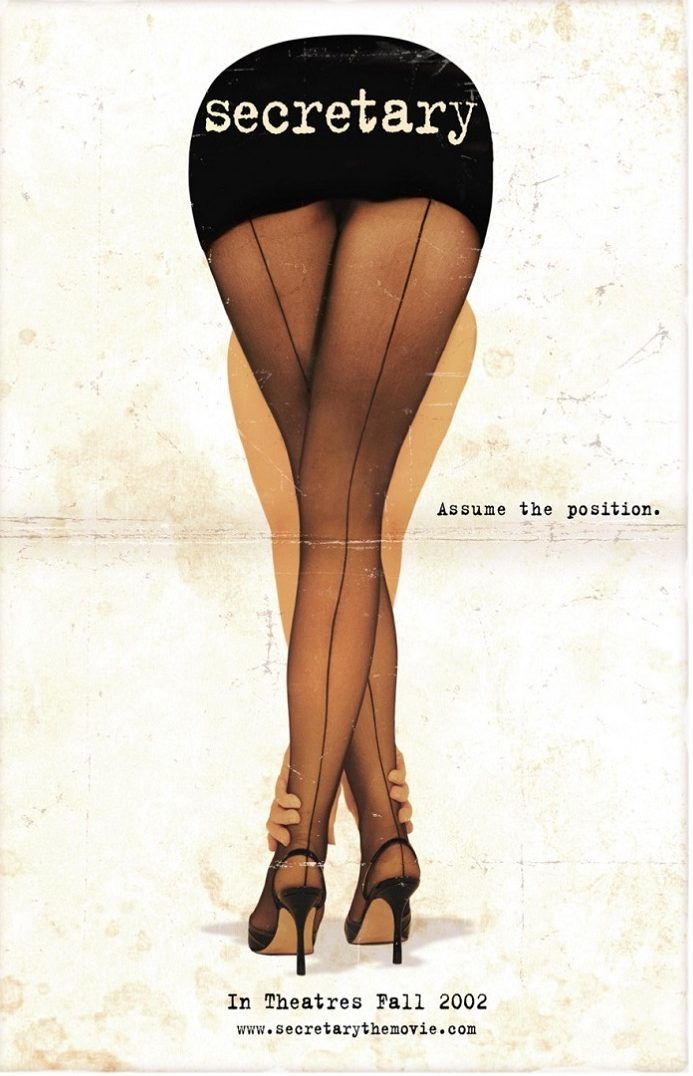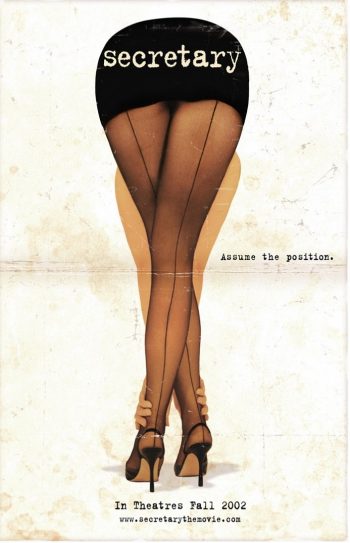 Watch Trailer of The Secretary
This movie stars James Spader and Maggie Gyllenhaal, who have done an incredible job at portraying the characters assigned to them. This movie has approached the rather tricky concept of sadomasochism without being too funny or offensive.
The direction by Steven Shainberg has successfully made the movie about his characters- showing them as quirky and fun.
Spader plays a lawyer – Mr. Grey (Yes another Mr. Grey) who hires Lee (played by Gyllenhaal) to act as his secretary. After her interview something is silently understood between the two of them and they begin a sexual relationship, in which both the parties feel finally understood.
---
Cruel Intentions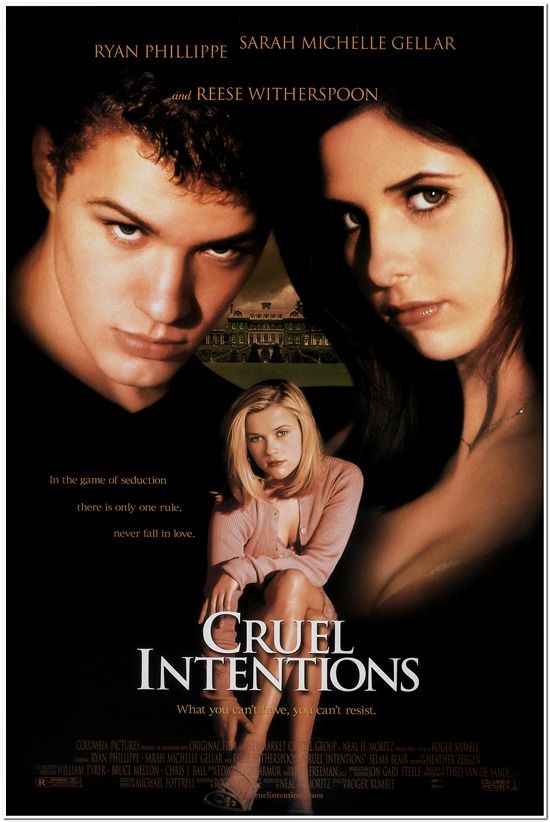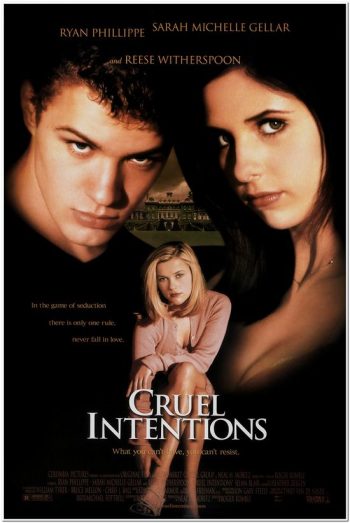 Watch Trailer of Cruel Intentions
Cruel Intentions, starring Reese Witherspoon, Sarah Michelle Gellar, Ryan Phillipe and Selma Blair is a refreshing take on teen romance which is charged with enough sexual tension to land it the third place in our list.
The movie is not a typical good-people fairy tale but focuses a lot on worldly cynicism, which only ends towards the close of the movie.
The movie shows Manhattan rich kid Sebastian Valmont, who is aiming to seduce the soft-spoken Cecile (Selma Blair) when another challenge poses itself to him in the form of Annette (Reese Witherspoon) who is the upright, moral daughter of the school's headmaster.
The movie has a lot of chemistry between the leading characters, and will surely transport you to the same world as 50 Shades of Grey.
---
After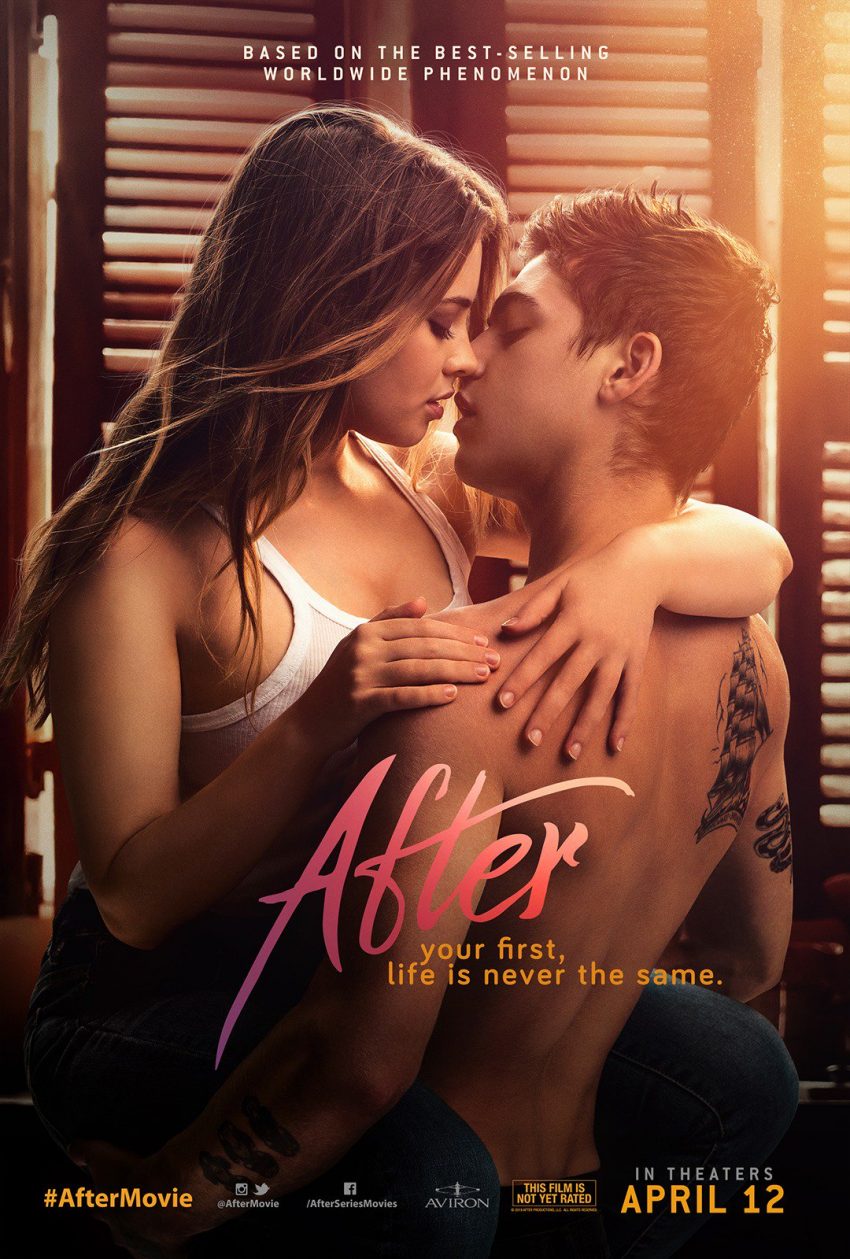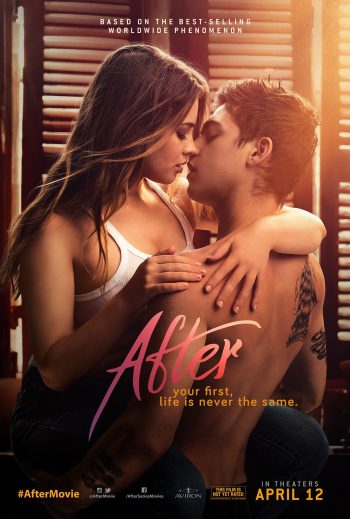 After, director by Jenny Gage, is another one of our bad-boy, good-girl romances which will get your heart fluttering with its steamy bed scenes and incredible chemistry between the lead characters played by Josephine Langford and Hero Fiennes Tiffin.
The movie shows the life defining events which unfold in the lives of Tessa Young and Hardin Scott, who cannot resist each other despite their polar opposite personalities.
Tessa is an inexperienced, naïve young girl from the suburbs while Hardin is the famous bad-boy who has a soft side hidden beneath the hard exterior he is known to have and which only Tessa can tap into.
The two start off on the wrong foot but eventually bond over their shared love for fiction, after which their romance escalates.
---
Eyes Wide Shut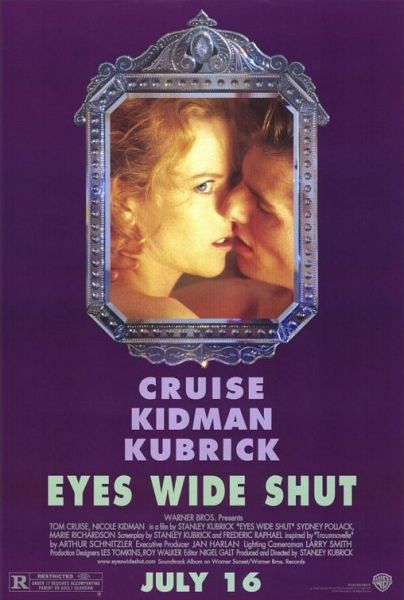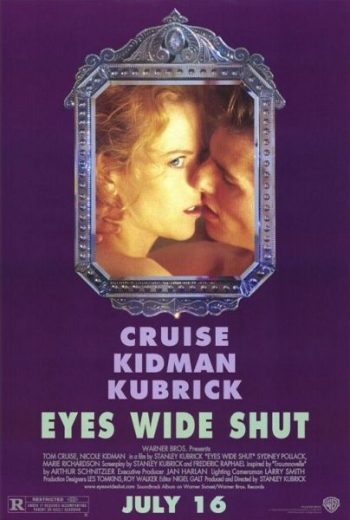 Watch Trailer of Eyes Wide Shut
Eyes Wide Shut by Stanley Kubrick is an erotic daydream that talks about opportunities avoided and chances missed.
Our hero (Tom Cruise) spends two night in the sexual underworld where he comes close to having sex- never actually hitting homerun. All this occurs after he finds that his wife (Nicole Kidman) has had thoughts about sleeping with another man.
Kubrick has played special attention to every scene in the movie, which are not rolled together on the ongoing story.
Each movie, and description by our lead carries its own meaning and significance, not really connecting in the end- but leaving the audience greatly intrigued. For anyone who is looking for a good erotica to indulged in, this movie becomes a must.  
---
Crimson Peak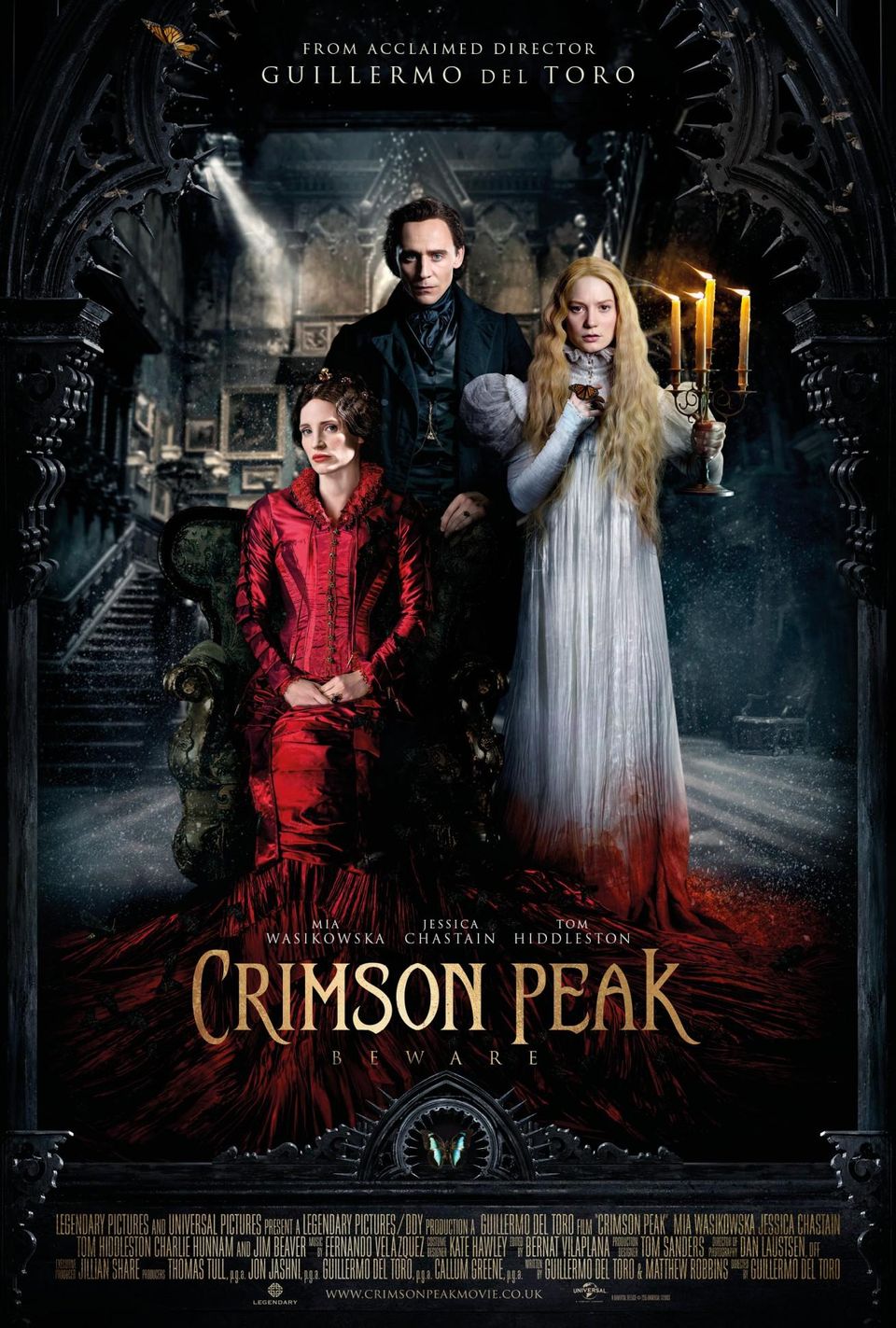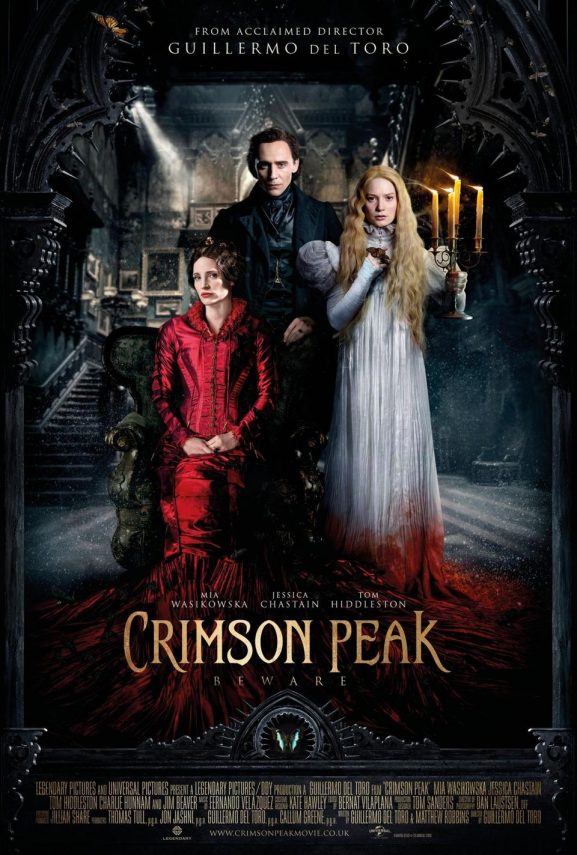 Director Guillermo del Toro has brought the images in his mind to life through this spectacular visual treat. Crimson Peak, starring Mia Wasikowska, Tom Hiddleston and Jessica Chastain is one of the most well received gothic romances in the industry.
There is great sexual tension between the lead characters throughout the movie, with an evil lurking behind the shadows. 
The movie shows an American heiress- Edith Cushing, marrying into the family of Thomas Sharp, who seems to have an undeniable chemistry with his sister.
They movie into his family estate at Allerdale Hall, which is a gothic mansion full of dark secrets. As the movie unfolds it is revealed to Edith that Thomas married her for purely selfish reasons, but she doesn't know that this dark man has actually began to fall for her kind heart. 
---
Wild Orchid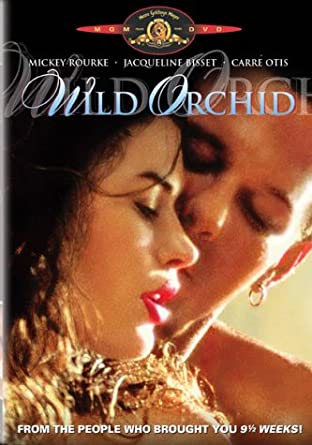 Wild Orchid is a plain and simple erotic film, with no two sides to it. The story is slightly absurd, and doesn't come together- but if it's romance you're looking for- you'll get a lot of it here.
The movie tells the story of a virginal young woman played by Carre Otis, who is hired in the potential of an international lawyer. 
She arrives at Rio de Janerio where she meets the leading man- James (Mickey Rourke). He is a rich proprietor, and pretty much a self made man with an unpleasant childhood (just like Dornan in 50 Shades).
The two are instantly attracted towards each other, but James's insecurities from his past keep them apart. His position in the movie, however, is as dominating as Christian Grey and there is some undeniable resemblance between the two characters.
---
The Duke of Burgundy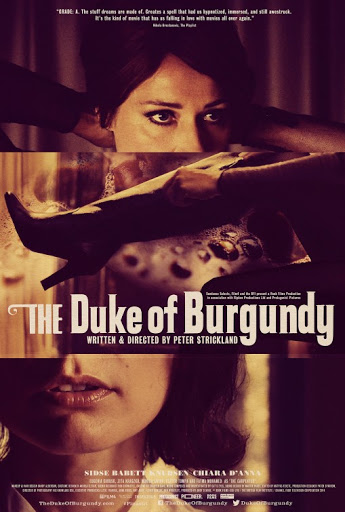 Watch Trailer of The Duke of Burgundy
Don't be led blindly by the title of this movie- which in truth has no duke or men. The Duke of Burgundy is a sadomasochistic erotica that dwells only on female sexuality, which it aims to explore to its utmost.
Stickland opens the story with a great dynamic between his two leading characters named Evelyn and Cynthia- which only improves as the story progresses. All the kinky strangeness in the movie has only gone on to show a very moving portrait of two people who love each other dearly.
Despite having different tastes and lifestyles they try their level best to be there for each other and fulfill each other's needs. The movie also deals with the question- if only love is enough to keep a relationship going. 
---
Nina Forever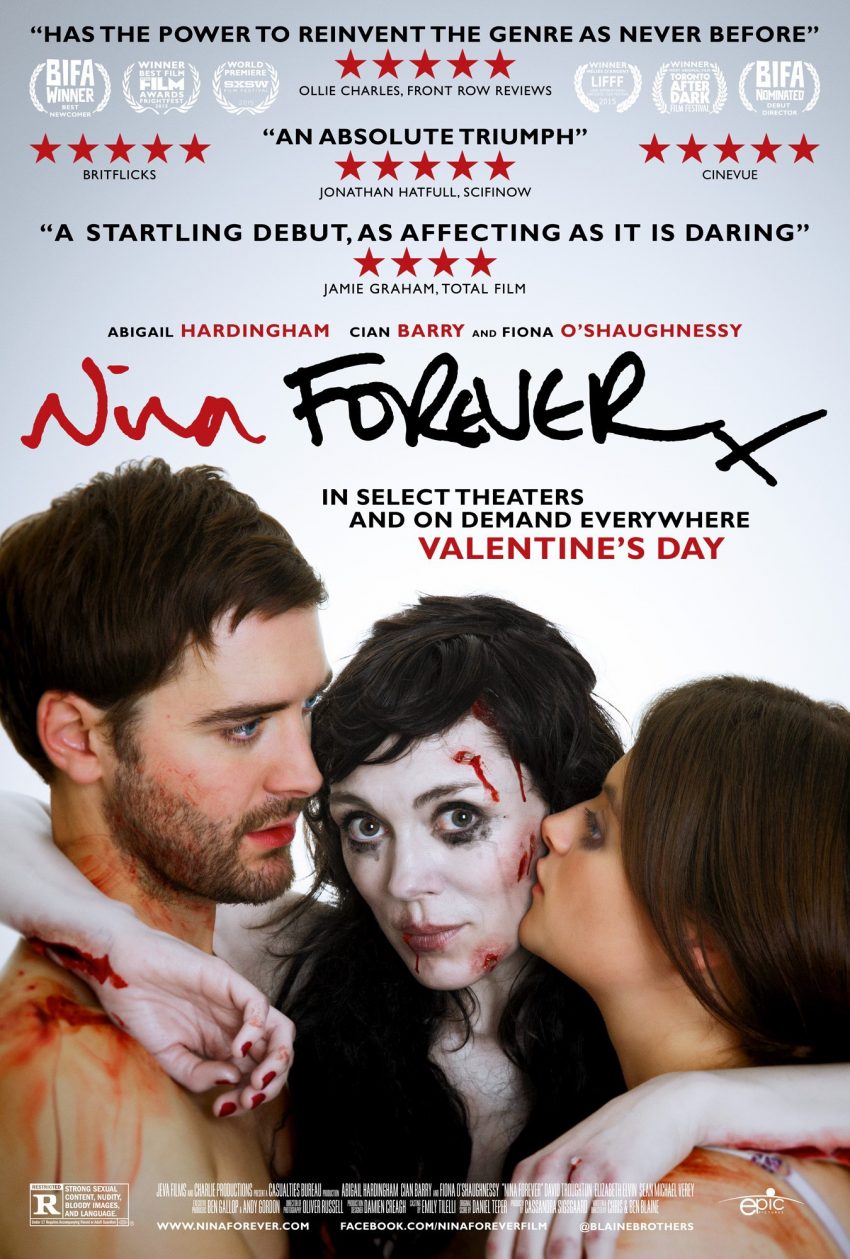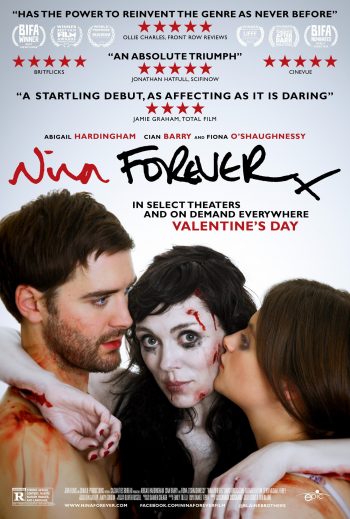 Once this movie succeeds in establishing its seemingly bizarre premise, it surprises the viewers with an increasingly unique blend of dark humor, eroticism and horror.
The movie is able to create a genuine emotional impact which keeps it from becoming a predictable gory goof. The movie also mixes elements of supernaturalism that seem excessive at first but eventually reel the audience in.
The movie shows Holly (Abigail Hardingham) who has a crush on her co-worker Rob (Cian Berry)- who is rather stricken with grief after the death of his girlfriend Nina (Fiona O'Shaughnessy).
The actors have given some excellent performances, with the debuting writer- director team of Ben and Chris Blaine absolutely devoting themselves to the perfect completion of their first work. For anyone who is looking for a cinematic and thought-provoking erotica, this movie is a must.
---
Unfaithful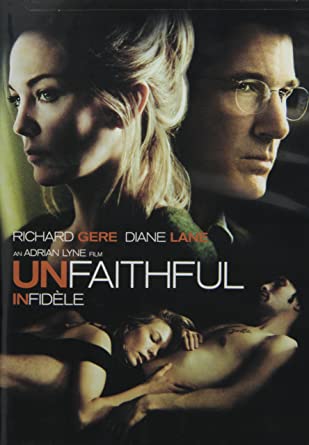 It is often said that heart has its reasons (Pascal). When you have no other explanation to give- you can rely on this phrase just like Connie Sumner does in the movie Unfaithful, when she decides to swerve from her perfect marriage in search of something exciting.
Not delving into unnecessary explanations, this movie simply offers us a chance to understand human behavior. Connie (Diane Lane) and her husband Edward (Richard Gere) live a seemingly happy married life with their 9 year old son Charlie.
The two seem to be happy together until Connie meets a rare book dealer by the name of Paul Martel (Olivier Martinez) who offers a life full of sexual adventures and racy romance. 
---
Quills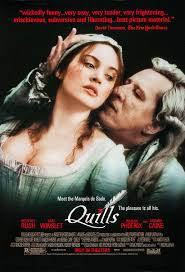 Quills has an amazing star cast of Geoffrey Rush, Joaquin Phoenix and Kate Winslet- all of whom have done a wonderful job at portraying the characters assigned to them.
The movie is based on Marquis de Sade, the man on whom the word sadism is founded. The man is rather reprehensible, despite having an undeniably strong spirit and reckless tenacity.
There is not a lot of sexual content in the movie, and only hints of romance between the Abbe played by Phoenix and the maid Madeleine (Kate Winslet).
For someone who is looking only for romance, this movie might not be the best pick. However, if you're interested in the man who first started the entire sadomasochistic movement reflected in 50 Shades as well, then you can grab a seat to watch this movie.
---
A Bigger Splash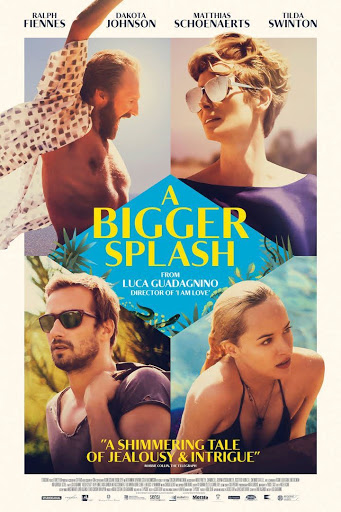 Watch Trailer of A Bigger Splash
This movie stars our favorite heroine- Dakota Johnson along with the well known stars- Tilda Swinton, Matthias Schoenaerts and Ralph Fiennes. Lurid, lush and startling- A Bigger Splash is one movie which takes its own course without ever turning predictable.
Director, Luca Guadagnino has shown himself to be a master craftsman through his wonderful direction and sense of movement. Swinton is portraying Marianne Lane who is first seen in face paint and metallic sequins, taking on the stage to perform for a crowd.
This rock star is reposing in the Italian island of Pantelleria along with her lover- Paul when she is troubled by the unexpected visit of her former lover Harry and his daughter Penelope. Things get complicated when the four people begin to experience mixed feelings for each other. 
---
Basic Instinct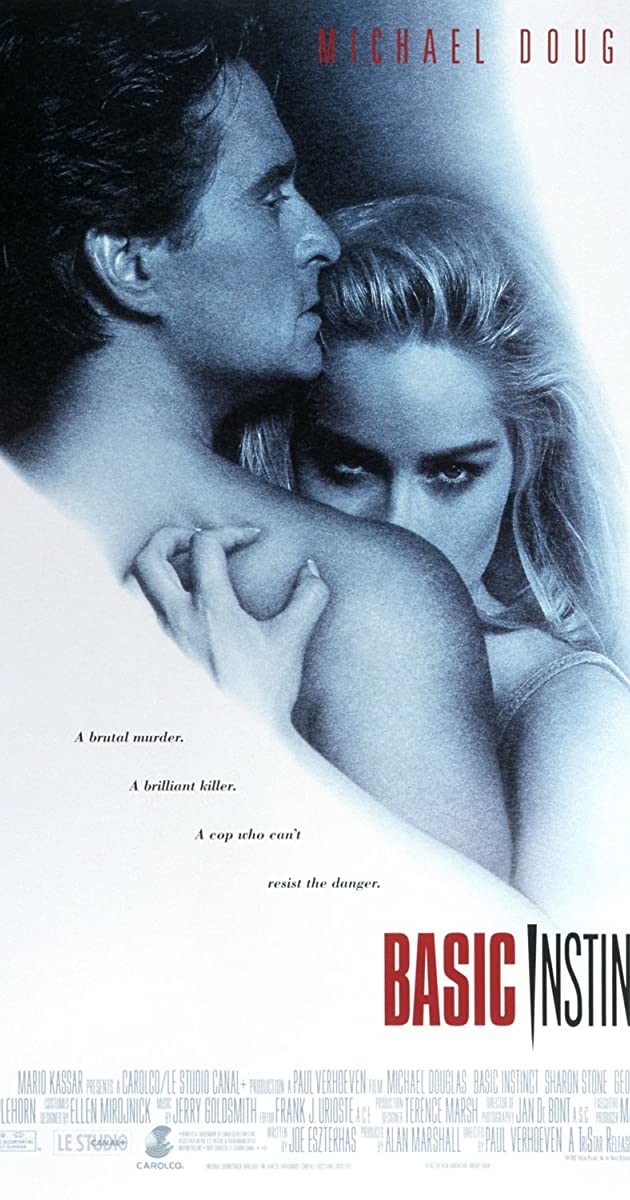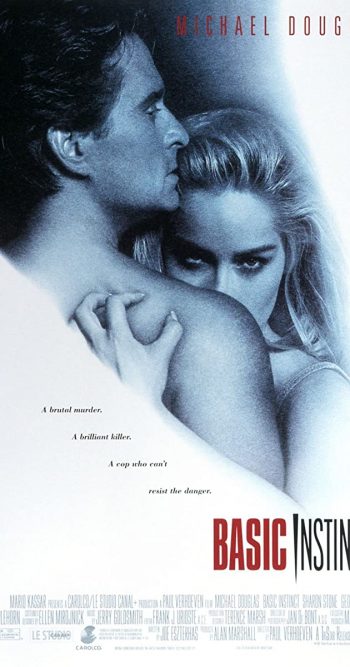 Watch Trailer of Basic Instinct
Basic Instinct by Paul Verhoen shocked film viewers when it first introduced this neo-noir feature, with a naked and bisexual Sharon Stone playing Catherine Tramell.
The movie also stars Michael Douglas, who does justice to his role (which might be a little under-written) and shares an impeccable chemistry with his co-star. 
Catherine is linked to the death of a rock star and investigator Nick Curran (Michael Douglas) then begins a steamy relationship with her while trying to maintain order in a case which is only getting more complicated as time passes by.
This movie, with the famous open leg scene, not only has a lot of sexual tension but also includes the right amount of suspense to keep you hooked.
---
Frank & Lola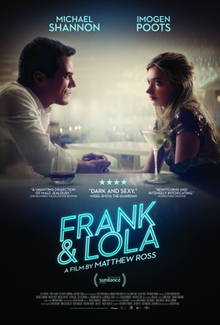 Frank and Lola is a 2016 neo-noir erotic thriller which has been written by Matthew Ross who also happens to be making his directorial debut. The movie stars Michael Shannon, Imogen Poots, Michael Nyqvist, Justin Long, Emmanuelle Devos and Rosanna Arquette.
The movie is stylish crime drama with appreciable chemistry between the two leading actors.
The movie tells the story of Frank- a chef in Las Vegas who meets and falls in love with Lola, who remains something of a mystery throughout the movie.
The two share a strong bond, with Frank experiencing strong pangs of jealousy every time he sees Lola with another man. The plot turns thicker when her past unravels, making it rather difficult for her lover to trust her again. 
---
Endings, Beginnings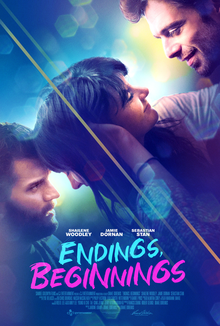 Watch Trailer of Endings, Beginnings
This movie will be a heart-warming watch for anyone who has wanted to see what it would have been like to see a regular Christian Grey. The lead female- Daphne, is played by Shailene Woodley who has delivered an excellent performance along with co-actors Jamie Dornan and Sebastian Stan.
Daphne breaks up with her boyfriend of four years and suddenly decides to quit her job, only to move in with her sister at her pool house and get entangled in a love triangle between two equally desirable men.
The movie talks about the complexities of modern relationships which are inevitable because of the lives that we are leading and might have to give us a lesson or two about following our hearts. 
---
9 Songs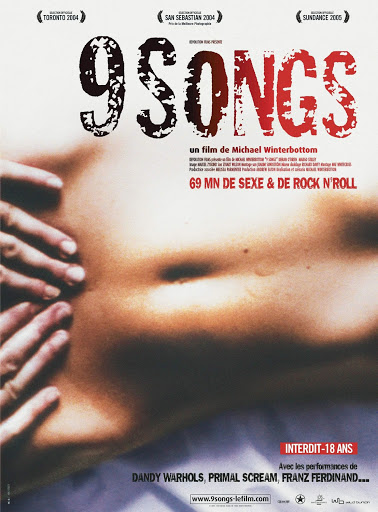 This movie by Michael Winterbottom's focuses entirely on sexual chemistry and romance. The story talks about a British scientist- Matt played by Kieran O'Brien and an American named Lisa played by Margo Stilley.
Unlike other movies that don't go very far, 9 songs actually has actors indulging in the act.
There are nine sex scenes which are shown throughout the film. In an unconventional manner, the director and writers have dealt with the problems which arise in a relationship which is limited to sex.
The movie is a very new take on two conflicted characters who are seemingly lost in a world which seems to be running out of love. 
---
Conclusion:
Movies that explore sex and sexuality are fairly common in these days. As a matter of fact, Netflix has become a great place for people to look for such movies which satisfy their taste for romance and a little more.
Ever since Fifty Shades of Grey was released, movie watchers have been looking for more reels that have been able to take the concept of love and romance a step further.
The 16 movies given above are some of the best combinations of sexual nuances with well thought-out storylines. These movies explore love affairs, sexuality, new romance, BDSM and many more things which make them some of the most popular mature romances.