I was supposed to post this journal earlier if there was not a typhoon coming last week. (Since there was a typhoon I just stayed home watching movies instead. Oh my day off…) Anyway I felt like I had not taken some trips for a while, so I woke up at six this morning even if I just slept about only five hours yesterday.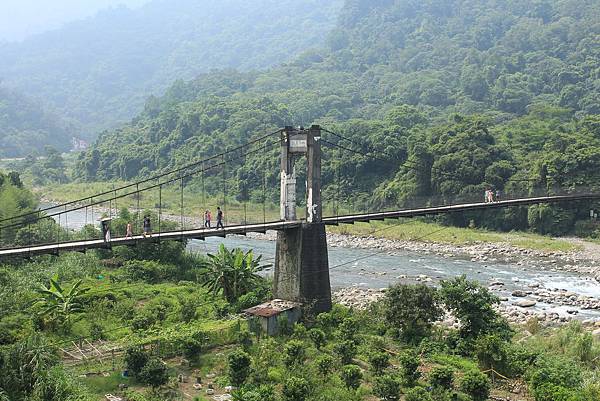 Neiwan Drawbridge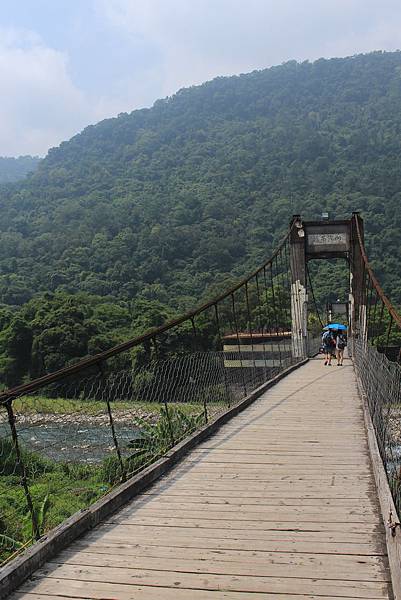 Neiwan Drawbridge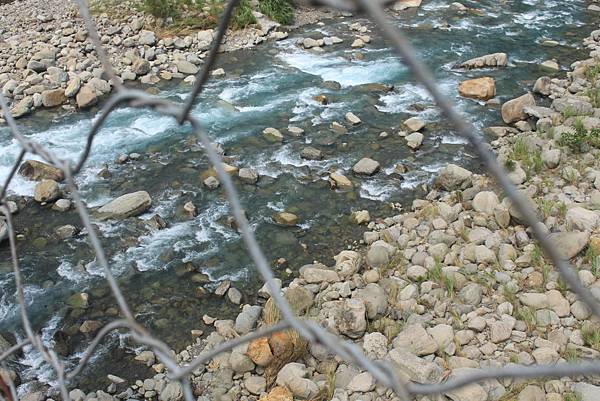 First thing first, I have to say, that if you wanna go to Neiwan, you probably should drive there or by bike, which is pretty better than take a train, nope, take TRAINS there. I transferred two times, spending three hours on train from Taipei to Neiwan station.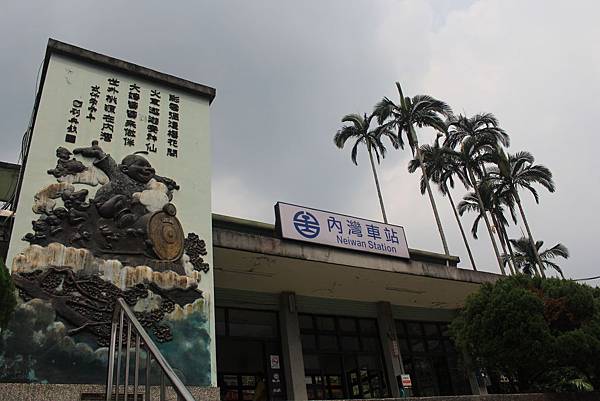 Neiwan Station. The relief is the comic character painted by local comics artist Liu Shin-Qin.
Then finally I was able to hang around at Neiwan Old Street, which was known for the Hakka cuisine and the views of the old times.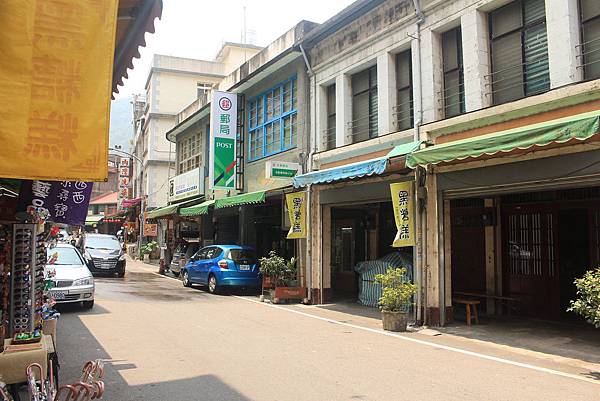 Post office in the old-style building.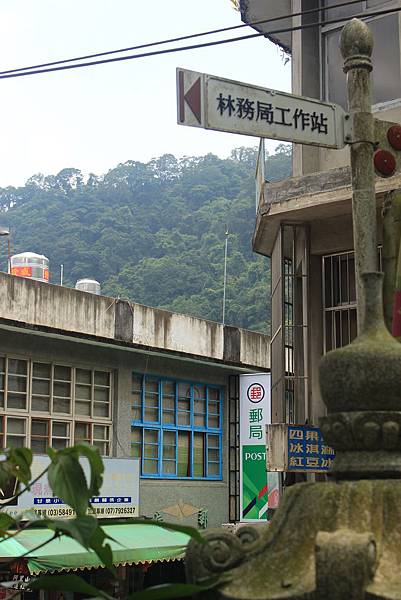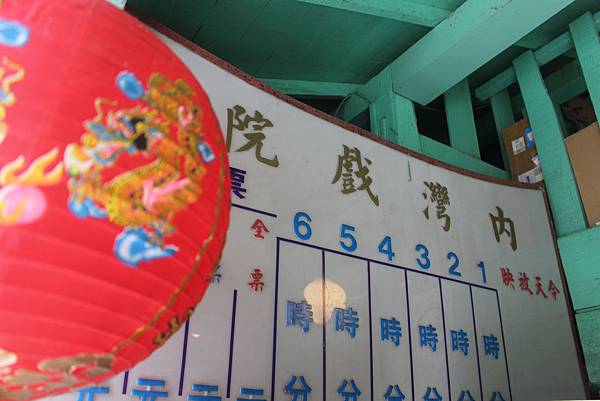 Neiwan Theater which is now a resturant now. Unfortunately you cannot go inside if you do not consume there.
I have always loved the idea of nostalgia─simplicity and serenity, though actually it had nothing to do with these ideas.
Recently there are some articles titled something like "If you know these things, it means that you're old now!" Well, I am old I have to say. There were some, not few, products for nostalgia sold at grocery stores at Neiwan were things I had in my childhood, including candies and toys. Oh!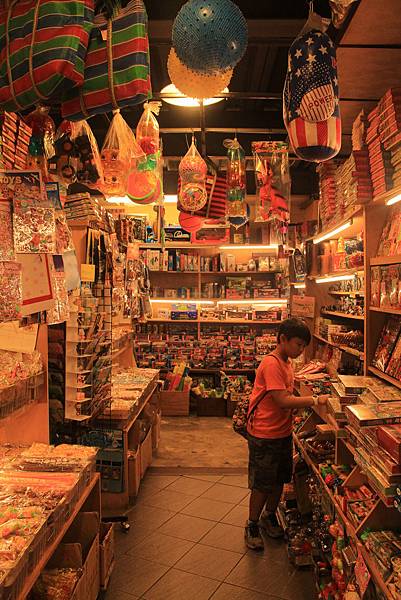 Grocery Store.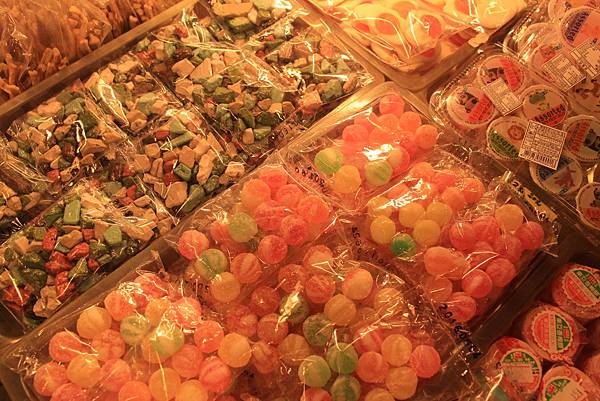 My favorite candy when I was a kid!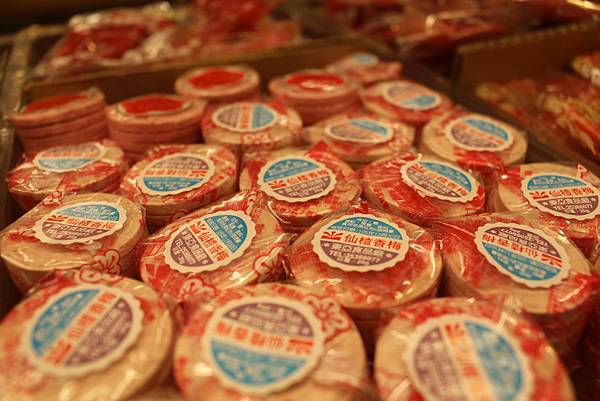 Plum biscuits
And if you go to Neiwan, you can also visit Neiwan Police Office. It was more like a wooden hut near the railway built in Japanese Colonial Time. There was hundred-year osmanthus tree in the little front yard which was quite rare because most osmanthus we see were not that tall. There was this antique atmosphere around the office. Think about it, it was built years ago, in the time what we called history, and still available today.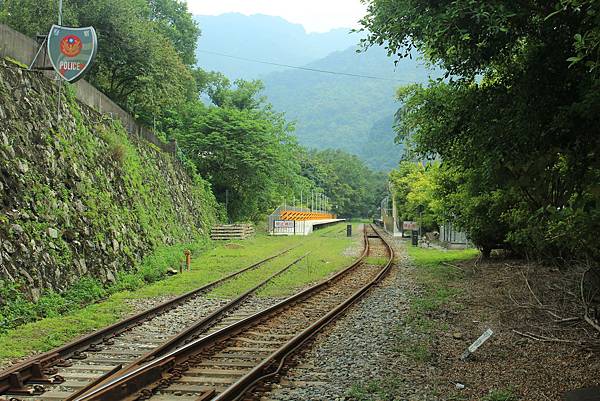 The cuisine most known there is ginger lily rice dumpling. The white flowers grow by the river and lands, but I did not see them actually. Here you can not only enjoy ginger lily rice dumplings, but all you can think of such as ginger lily ice cream, ginger lily tea, fried ginger lily, ginger lily egg roll…etc. All made of ginger lily hahaha, you can cook it with everything.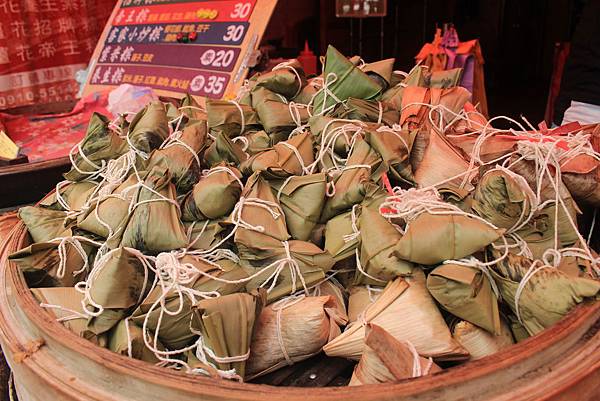 Ginger lily rice dumplings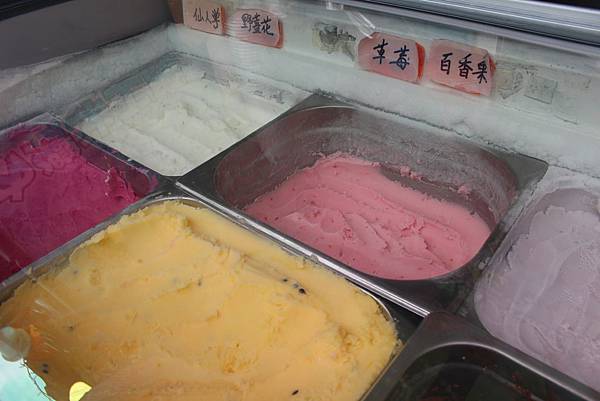 The white one is ginger lily ice cream.
My favorite part of Neiwan Old Street was the stand of glass writing pen─that is correct, all glass, from nib to penholder and all hand made. The price depended on how many colors of the pen, the more color, the more expensive, for it was more likely to fail when fusing them. Each one was unique. You can write hundreds Chinese characters only soaking the ink one time. I just cannot help it and bought one! Transparent and amazingly beautiful!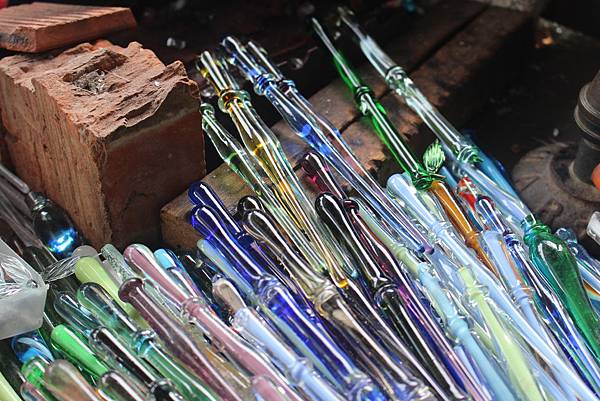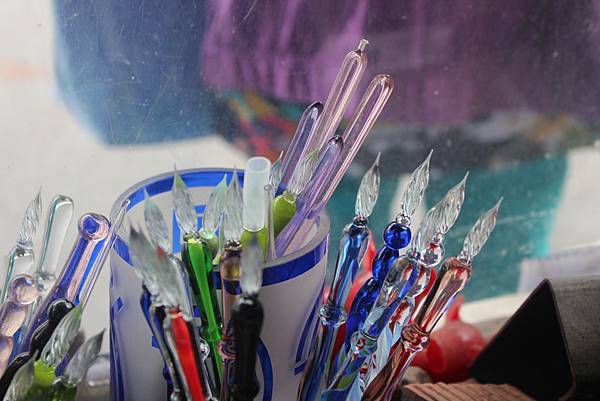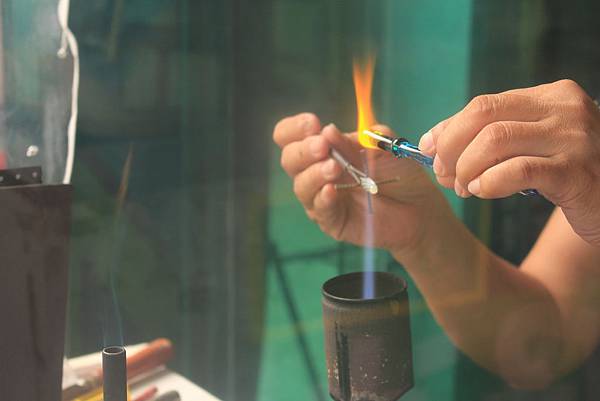 Making glass writing pen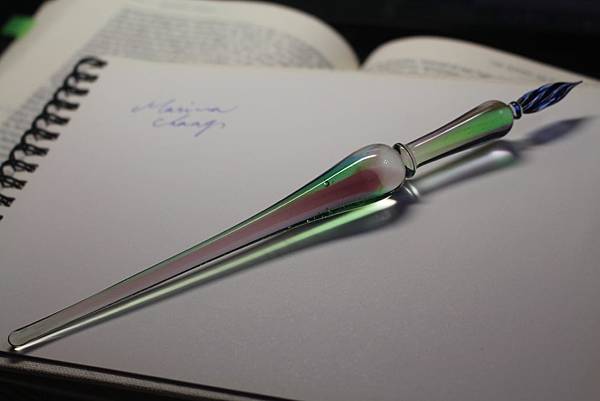 So I spent all most my budget buying the pen (I thought my money should spend on the cuisine there…but it was hot anyway and I did not feel like eating much). Then spent three hours going home…