Landschlacht, Switzerland, Monday 10 February 2021
A day is what we make it.
For many of us one day blends into another with no real distinction one from the other, but if history teaches us anything at all, each day can be remembered for something of significance.
But significance must be noticed, must be noted.
Otherwise, change will occur without our noticing it.
Until it is too late to do anything about it.
Take, for example, the fall of Baghdad.
No, not the Iraqi War (9 April 2003), further back.
In a span of less than 200 years (1206 – 1405), horsemen swept across Eurasia from Mongolia to Poland in the west, to Korea in the southeast, creating history's largest contiguous empire, spreading the bubonic plague across much of the recorded world, and killing as many as 57 million people in continuous conquest, including battles, sieges, early biological warfare, and massacres.
In a span of less than two weeks (29 January to 10 February 1258), the Siege of Baghdad, laid by Mongol forces and allied troops, surrounded, captured, and sacked Baghdad, which was the capital of the Abbasid Caliphate at that time.
The Mongols were under the command of Hulagu Khan who had been instructed by his brother Möngke to further extend his rule into Mesopotamia but not to directly overthrow the Caliphate.
Möngke, however, had instructed Hulagu to attack Baghdad if the Caliph Al-Musta'sim refused Mongol demands for his continued submission to the khagan and the payment of tribute in the form of military support for Mongol forces in Persia.
Hulagu marched on Baghdad, demanding that Al-Musta'sim accede to the terms imposed by Möngke on the Abbasids.
Although the Abbasids had failed to prepare for the invasion, the Caliph believed that Baghdad could not fall to invading forces and refused to surrender.
Hulagu subsequently besieged the city, which surrendered after 12 days.
During the next week, the Mongols sacked Baghdad, committing numerous atrocities.
There is debate among historians about the level of destruction of library books and the Abbasids' vast libraries.
The Mongols executed Al-Musta'sim and massacred many residents of the city, which was left greatly depopulated.
The siege is considered to mark the end of the Islamic Golden Age (8th century to the 14th century), during which the caliphs had extended their rule from the Iberian Peninsula to Pakistan, and which was also marked by many cultural achievements in diverse fields.
If the Siege of Baghdad has anything to teach us at all, it is that nothing lasts forever.
Even today, the nations of the world are convinced that they cannot fail, they cannot fall, that they are all-powerful, but short of total nuclear annihiliation where nobody wins, even the greatest nations can be defeated by enemies that one cannot seriously believe could beat us.
We prepare for enemies we see as equals and disregard those who in desperation will fight against all odds for that which they believe in.
How soon we forget how Vietnam stood up against the French, the Americans and the Chinese.
Above: Flag of Vietnam
How soon we forget how Afghanistan has been invaded by the British, the Russians and the Americans, and has never truly surrendered and never truly will.
If this day in history has anything to teach us, it is that bloodshed can arise from the most minor of incidents.
The St Scholastica Day riot took place in Oxford, England, on 10 February 1355, Saint Scholastica's Day.
The disturbance began when two students from the University of Oxford complained about the quality of wine served to them in the Swindlestock Tavern, which stood in the centre of the town.
The students quarrelled with the taverner.
The argument quickly escalated to blows.
The inn's customers joined in on both sides, and the resulting melee turned into a riot.
The violence started by the bar brawl continued over three days, with armed gangs coming in from the countryside to assist the townspeople.
University halls and students' accommodation were raided and the inhabitants murdered.
There were some reports of clerics being scalped.
Around 30 townsfolk were killed, as were up to 63 members of the university.
I think of my experience as a student and of how quickly violence could erupt among us.
I think of my career as a teacher and I recall moments of anger that arose without any warning at all from students suddenly disgruntled over one thing or another, usually trivialities like the use of mobile phones in class or the quality of photocopies received or homework assignments not completed.
Could anger erupt in the school where I teach in Eskisehir (1 March to 1 September 2021)?
Certainly, I have already borne witness to challenging students forever dissatisfied and sensitive staff one needs to navigate one's way around.
What sparks tempers?
Often and simply, a bad day, finally frustrating to a point of no return where a person can no longer keep silent, no longer remain calm and uncomplaining.
Could anger turn violent?
We believe this is highly unlikely.
But then it was once believed that Rome will never be conquered, Constantinople will never fall, Baghdad will never burn.
We are diplomatic, patient and passionate professionals, and it is assumed that those who choose to pay hard-earned money for instruction in English are not the type to react in rage to those moments of disappointment that we may unconsciously fuel.
And yet all it takes is something as trivial as a glass of bad wine and one complaint too many and the spark is lit…..
From Ungava Bay in northern Québec to New Orleans and the Gulf of Mexico, from Saskatchewan to Nova Scotia, the French dominated the North American continent.
The British held a strip of land, a mere Thirteen Colonies, along the American Eastern Seaboard, from Maine to Georgia.
The Spanish, who held the Americas from Chile to Kansas, including Florida and the Caribbean, would be a matter for another day, another series of wars.
It was a war between a swimmer and a swordsman.
The French, with their powerful army, preferred fighting in Europe and then devoting their resources to their oversea possessions.
The British, with their almighty navy, preferred fighting abroad to clashing on the Continent.
Again, arrogance would be the downfall.
The French never imagined that this day would come when they would cede their mighty empire to the maudit Anglais in the Treaty of Paris of 10 February 1763.
The British never imagined that a mere Thirteen Colonies would defy the mighty Empire in a bid for independence only a decade later.
If history teaches us anything it is that life is rarely what we think it will be.
When Queen Victoria (1819 – 1901) married her beloved Prince Albert (1819 – 1861), on 10 February 1840, little did she imagine that she would outlive him by nearly another half century.
When Jefferson Davis (1808 – 1889) accepted the Presidency of the Confederate States of America on 10 February 1861, little did he imagine that the South would lose the Civil War a mere four years and massive numbers of deaths later.
Little did the French realize that their brutal suppression of the failed Yen Bai Mutiny of 10 February 1930 designed to prevent further insurrection would eventually be the pyre upon which their colonial ambitions in Vietnam would burn two decades later.
Early in 1953, the French asked US President Eisenhower (1890 – 1969) for help in French Indochina against the Communists, supplied from China, who were fighting the First Indochina War.
Eisenhower sent Lt. General John W. "Iron Mike" O'Daniel (1894 – 1975) to Vietnam to study and assess the French forces there.
Chief of Staff Matthew Ridgway (1895 – 1993) dissuaded the President from intervening by presenting a comprehensive estimate of the massive military deployment that would be necessary.
Eisenhower warned against American intervention in Vietnam stated prophetically on 10 February 1954 that "this war would absorb our troops by divisions."
He was right.
Ultimately, estimates of the number of Vietnamese soldiers and civilians killed were 3,812,000.
The conflict resulted in 58,318 US fatalities.
Between 1953 and 1975, the United States was estimated to have spent $168 billion on the war (equivalent to $1.38 trillion in 2019).
This resulted in a large federal budget deficit.
Other figures point to $138.9 billion from 1965 to 1974 (not inflation-adjusted),10 times all education spending in the US and 50 times more than housing and community development spending within that time period.
General record-keeping was reported to have been sloppy for government spending during the war.
It was stated that war-spending could have paid off every mortgage in the US at that time, with money leftover.
More than 3 million Americans served in the Vietnam War, some 1.5 million of whom actually saw combat in Vietnam.
James E. Westheider wrote that:
"At the height of American involvement in 1968, for example, 543,000 American military personnel were stationed in Vietnam, but only 80,000 were considered combat troops."
Conscription in the United States had been controlled by the President since World War II, but ended in 1973.
As of 2013, the US government is paying Vietnam veterans and their families or survivors more than $22 billion a year in war-related claims.
By the war's end, 58,220 American soldiers had been killed, more than 150,000 had been wounded, and at least 21,000 had been permanently disabled.
The average age of the US troops killed in Vietnam was 23.11 years.
According to Dale Kueter:
"Of those killed in combat, 86.3% were white, 12.5% were black and the remainder from other races."
Approximately 830,000 Vietnam veterans suffered some degree of posttraumatic stress disorder ("shell shock")(PTSD).
Vietnam veterans suffered from PTSD in unprecedented numbers, as many as 15.2% of Vietnam veterans, because the US military had routinely provided heavy psychoactive drugs, including amphetamines, to American servicemen, which left them unable to process adequately their traumas at the time.
An estimated 125,000 Americans left for Canada to avoid the Vietnam draft, and approximately 50,000 American servicemen deserted.
In 1977, US President Jimmy Carter granted a full and unconditional pardon to all Vietnam-era draft dodgers with Proclamation 4483.
As the Vietnam War continued inconclusively and became more unpopular with the American public, morale declined and disciplinary problems grew among American enlisted men and junior, non-career officers.
Drug use, racial tensions, and the growing incidence of fragging—attempting to kill unpopular officers and non-commissioned officers with grenades or other weapons—created severe problems for the US military and impacted its capability of undertaking combat operations.
By 1971, a US Army colonel writing in the Armed Forces Journal declared:
"By every conceivable indicator, our army that now remains in Vietnam is in a state approaching collapse, with individual units avoiding or having refused combat, murdering their officers and non commissioned officers, drug-ridden, and dispirited where not near mutinous.
The morale, discipline, and battle-worthiness of the US Armed Forces are, with a few salient exceptions, lower and worse than at any time in this century and possibly in the history of the United States."
Between 1969 and 1971 the US Army recorded more than 900 attacks by troops on their own officers and NCOs with 99 killed.
The Vietnam War called into question the US Army doctrine.
Marine Corps General Victor H. Krulak heavily criticised Westmoreland's attrition strategy, calling it "wasteful of American lives with small likelihood of a successful outcome."
In addition, doubts surfaced about the ability of the military to train foreign forces.
Furthermore, throughout the war there was found to be considerable flaws and dishonesty by officers and commanders due to promotions being tied to the body count system touted by Westmoreland and McNamara.
And behind the scenes Secretary of Defense McNamara wrote in a memo to President Johnson his doubts about the war:
"The picture of the world's greatest superpower killing or seriously injuring 1,000 noncombatants a week, while trying to pound a tiny backward nation into submission on an issue whose merits are hotly disputed, is not a pretty one."
Failure of the war is often placed at different institutions and levels.
Some have suggested that the failure of the war was due to political failures of US leadership.
The official history of the US Army noted that:
"Tactics have often seemed to exist apart from larger issues, strategies, and objectives.
Yet in Vietnam the Army experienced tactical success and strategic failure.
Success rests not only on military progress but on correctly analysing the nature of the particular conflict, understanding the enemy's strategy, and assessing the strengths and weaknesses of allies.
A new humility and a new sophistication may form the best parts of a complex heritage left to the Army by the long, bitter war in Vietnam."
Others point to a failure of US military doctrine.
Secretary of Defense Robert McNamara stated that:
"The achievement of a military victory by US forces in Vietnam was indeed a dangerous illusion."
The inability to bring Hanoi to the bargaining table by bombing also illustrated another US miscalculation, and demonstrated the limitations of US military abilities in achieving political goals.
As Army Chief of Staff Harold Keith Johnson noted:
"If anything came out of Vietnam, it was that air power couldn't do the job."
Even General William Westmoreland admitted that the bombing had been ineffective.
As he remarked:
"I still doubt that the North Vietnamese would have relented."
US Secretary of State Henry Kissinger wrote in a secret memo to President Gerald Ford that:
"In terms of military tactics, we cannot help draw the conclusion that our armed forces are not suited to this kind of war.
Even the Special Forces who had been designed for it could not prevail."
Hanoi had persistently sought unification of the country since the Geneva Accords, and the effects of US bombings had negligible impact on the goals of the North Vietnamese government.
The effects of US bombing campaigns had mobilised the people throughout North Vietnam and mobilised international support for North Vietnam due to the perception of a superpower attempting to bomb a significantly smaller, agrarian society into submission.
The Vietnam War POW /MIA issue, concerning the fate of US service personnel listed as missing in action, persisted for many years after the war's conclusion.
The costs of the war loom large in American popular consciousness.
A 1990 poll showed that the public incorrectly believed that more Americans lost their lives in Vietnam than in World War II.
President Ronald Reagan coined the term "Vietnam Syndrome" to describe the reluctance of the American public and politicians to support further military interventions abroad after Vietnam.
According to a 2004 Gallup poll, 62% of Americans believed it was an unjust war.
US public polling in 1978 revealed that nearly 72% of Americans believed the war was "fundamentally wrong and immoral."
Nearly a decade later, the number fell to 66%.
In the past three decades, surveys have consistently shown that only around 35% of Americans believe that the war was fundamentally wrong and immoral.
When surveyed in 2000, one third of Americans believed that the war was a noble cause.
The Vietnam stab-in-the-back myth asserts that the United States' defeat in the Vietnam War was caused by various American groups, such as civilian policymakers, the media, anti-war protesters, the US Congress, political liberals, or the Democratic Party.
Used primarily by right-wing warhawks, the name "stab-in-the-back" is analogous to the German stab-in-the-back myth, which claims that internal forces caused the German defeat in World War I.
Unlike the German myth, the American variant lacks an antisemitic aspect.
Jeffrey Kimball wrote that the US defeat "produced a powerful myth of betrayal that was analogous to the archetypal Dolchstoss legend of post-World War I Germany".
The myth was a "stronger version of the argument that antiwar protest encouraged the enemy, suggested that the antiwar movement might in the end commit the ultimate act of treachery, causing the loss of an otherwise winnable war".
During the War, hearings were held in the US Senate regarding the progress of the War.
At hearings of the Senate Preparedness Investigating Subcommittee (SPIS), generals testified that the failure of the War in 1967 was caused by excessive civilian restraint on target selection during the bombing of North Vietnam, which the subcommittee agreed with.
Joseph A. Fry contends that the Joint Chiefs of Staff and SPIS, by blaming the media and antiwar protesters for misrepresenting the war, cultivated the stab-in-the-back myth.
Although much of the American public had never supported the War, General William Westmoreland blamed the American media for turning the country against the war after the 1968 Tet Offensive.
That narrative was followed by later writers such as Guenther Lewy and Norman Podhoretz.
One study estimated that until the Offensive, American pundits supported their government's war policy four to one and afterward, they switched to being two to one against it.
Many history textbooks state that the Offensive was followed by public opinion turning against the War, and some accounts mention media coverage.
Another element of the myth relates to the 1973 Paris Peace Accords in which the stab-in-the-back interpretation holds that obstruction in Congress prevented the United States from enforcing the accords.
According to Lien-Hang T. Nguyen, that interpretation of the accords has "more or less been rejected by most scholars in the field," but it is alive in popular discourse.
In 1978 and 1979, Nixon and Kissinger respectively published best-selling memoirs based on access to still-classified documents that suppressed the decent interval theory and "propped up the Dolchstoßlegende," according to the historian Ken Hughes.
In 1982, Harry G. Summers Jr. wrote that the idea that internal forces caused the defeat in Vietnam was "one of the more simplistic explanations for our failure… this evasion is rare among Army officers.
A stab-in-the-back syndrome never developed after Vietnam."
However, according to Ben Buley, Summers' book is actually one of the most significant exponents of the myth although Summers proposes a more subtle version in which the military is criticized, but the primary responsibility for the defeat lies with civilian policymakers.
In his 1998 book, The Spitting Image: Myth, Memory and the Legacy of Vietnam, Jerry Lembcke compared the stab-in-the-back myth with the myth that returning veterans were spat upon by and insulted by antiwar protesters, but no spitting incident has ever been proven to have occurred.
According to Lembcke, the stab-in-the-back myth was more popular during the war, and the spitting myth gained prominence only in the 1980s.
In his 2001 book The Culture of Defeat: On National Trauma, Mourning and Recovery, Wolfgang Schivelbusch denied the existence of a Vietnam stab-in-the-back myth comparable to the German one.
Although he wrote that some US rhetoric was "quite similar to that voiced by right-wing Germans during the Weimar Republic," he argued that the Vietnam War "did not entail national collapse, was not followed by a humiliation like that of the Versailles Treaty, and did not polarize the nation or lead to civil war".
Jeffrey Kimball wrote that Schivelbusch "was incorrect on virtually every count."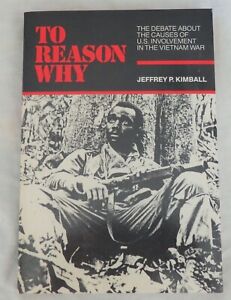 Kimball writes that the stab-in-the-back charge was resurrected in the 2004 US presidential campaign as the Democratic presidential candidate, John Kerry, was criticized for opposing the war after he had returned from Vietnam.
In 2004, Charles Krauthammer wrote in The New Republic that broadcaster Walter Cronkite had caused the US to be defeated:
"Once said to be lost, it was."
In 2017, David Mikics wrote that "the Vietnam stab-in-the-back argument is now largely dead."
Personally, I think all warhawks should be immediately placed at the front of the battlelines with nothing more than the protection afforded to the civilian population of the place they wish to see invaded.
I think the resulting war will be one of the shortest ever seen.
In the post-war era, Americans have struggled to absorb the lessons of the military intervention.
As General Maxwell Taylor, one of the principal architects of the war, noted:
"First, we didn't know ourselves.
We thought that we were going into another Korean War, but this was a different country.
Secondly, we didn't know our South Vietnamese allies.
And we knew less about North Vietnam.
Who was Ho Chi Minh?
Nobody really knew.
So, until we know the enemy and know our allies and know ourselves, we'd better keep out of this kind of dirty business.
It's very dangerous."
Eskisehir, Turkey, Thursday 1 April 2021
As followers of my Facebook posts know, on Saturday 20 March 2021, I made a daytrip to the Turkish capital, Ankara.
And, without planning to, I visited the Anit Kabir – the founder of modern Turkey, Mustafa Kemal Atatürk (1881 – 1938) Mausoleum.
Atatürk's monumental mausoleum sits high above the city with an abundance of marble and an air of veneration and sanctity.
The memorial straddles a hill in a park about 1.2 km south of Tandogan, the closest Ankaray-line metro station to the entrance.
It is said that there is a free shuttle that regularly zips up and down the hill from the entrance, but I didn't see it.
I ended up walking from the main train station to Anit Kabir and later took a cab from there to the city quarter of Gaziosmanpasa.
The main entrance to the Anit Kabir complex, after you are scanned for explosives and weaponry and all unnecessary gear is locked away for safekeeping by security, and after a short walk along the sole access avenue allowed, is via the Lion Road, a 262-metre walkway lined with 24 lion statues – Hittite symbols of power used to strength of the Turkish nation (or at least its government).
The path leads to a massive courtyard, framed by colonnaded walkways, with steps leading up to the huge tomb on the left.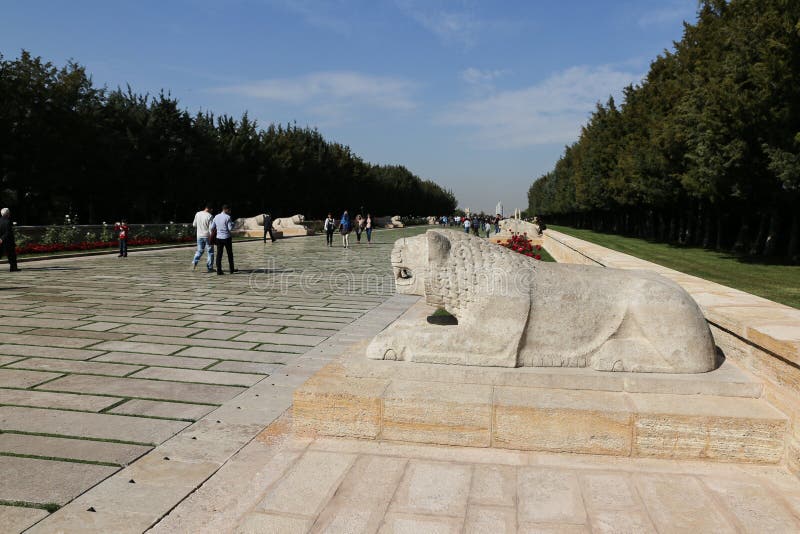 To the right of the tomb, the extensive museum is said to display Atatürk memorablia, personal effects, gifts from famous admirers, and recreations of his childhood home in Salonika, Greece, and school in Bitola, North Macedonia (both then part of the Ottoman Empire).
It is said that just as revealing as all the rich artefacts are his simple rowing machine and huge multilingual library, which includes tomes he wrote.
Downstairs, in the Museum, it is said, there are extensive exhibits about the Turkish War of Independence (1919 – 1922) and the formation of the Republic, moving from battlefield murals with sounnd effects to overdetailed explanations (in English and Turkish) of post-1921 reforms.
(I write "it is said" as the Museum, like much of Turkey's tourist infrastructure, remains closed during these pandemic times.)
(Atatürk initiated a rigorous program of political, economic, and cultural reforms with the ultimate aim of building a modern, progressive and secular nation-state.
He made primary education free and compulsory, opening thousands of new schools all over the country.
He also introduced the Latin-based Turkish alphabet, replacing the old Ottoman Turkish alphabet.
Turkish women received equal civil and political rights during Atatürk's presidency.
In particular, women were given voting rights in local elections by Act #1580 on 3 April 1930 and a few years later, in 1934, full universal suffrage.
His government carried out a policy of Turkification, trying to create a homogeneous and unified nation.
Under Atatürk, non-Turkish minorities were pressured to speak Turkish in public, while non-Turkish toponyms (names) and last names of minorities had to be changed to Turkish renditions.)
(I wonder what my Turkified name would be…..Adem Solak?
Kerr, a Scottish clan toponym, means "left-handed" in the original Gaelic, which is in Turkish "solak".)
As you approach the tomb itself, to the left and right are gilded inscriptions, which are quotations from Atatürk's 1932 speech celebrating the Republic's 10th anniversary.
(Another speech, his five-day address on the Turkish War of Independence, in the Grand National Assembly of Turkey between the 15th and the 20th of October 1927, is available in English at the gift shop to the right of the tomb as one leaves the courtyard.)
The visitors remove their hats as they enter this Holy of Holies and necks bend to view the ceiling of the lofty hall, lined in marble and sparingly decorated with 15th and 16th-century Ottoman mosaics.
At the northern end of the hall stands a mighty marble cenotaph, cut from a single piece of stone weighing 40 tonnes.
The actual tomb is in a chamber beneath it.
Like myself, many Western travellers remark on the Turks' devotion to Atatürk.
In response, the Turks reply that the Turkish state is a result of his energy and vision.
Without him there would be no Turkey.
From the era of Stalin, Hitler and Mussolini, Atatürk stands as a beacon of statesmanship and proves that radical reform, deftly handled, can be hugely successful.
The Turks' gratitude to Atatürk manifests itself throughout the country, including in Eskesehir and other places I have visited in Turkey.
He appears on stamps, banknotes and statues across the country.
His name is affixed to innumerable bridges, airports and highways.
And seemingly every house in which he spent a night from the southern Aegean to the Black Sea is now a museum.
Turkish schoolchildren learn by rote and can dutifully recite Atatürk's life story.
I have already had students quote something he has said to me.
But might his history be more complex than the reality of who he was?
For example, though he was an avowed champion of Turkish culture, he preferred opera to Turkish music.
The problem is the reality of the man and the strength of the legend are a fine line to tread, a balancing act requiring great dexterity, for foreigners like me, where one must be extremely sensitive and cautious to not create the slightest perceived insult to his memory or legacy.
In fact, any shadow upon his visage is considered not only inappropriate but can also be judged by the authorities as illegal.
I have mentioned my visit to Anit Kabir and my cautious attempts to comprehend this father of revolution as Heidi Hoi found herself in a similar delicate balancing act trying to comprehend another legendary personage…..
Hanoi, Vietnam, Tuesday 19 March 2019
Heidi comes from Switzerland and is young enough to be my daughter.
This means that she comes from a nation that has not been directly involved in a military conflict since Napoleonic times and being born a half century after the Vietnam War this conflict has no real resonance with her except for being a war with a well-known name because the Americans were involved.
(Americans are blessed and cursed with the ability to publicize themselves perhaps better than any other nation on the planet.)
As followers of my blog know, I have been recounting the ongoing travel adventures of Heidi Hoi aka Swiss Miss for quite some time.
So far, I have written of her travels in Myanmar and Sri Lanka and I have recently begun a series of her travels in Vietnam.
When we last met up with our hardy heroine she was exploring the wonders and mysteries of Hanoi, the Vietnamese capital…..
The Imperial Citadel of Thang Long is an intriguing relic of Vietnam's history and, signifying its historical and cultural importance, is now a UNESCO World Heritage Site.
Standing 40 metres high, the central flag tower is the most recognizable feature of the Imperial Citadel and is often used as a symbol of Hanoi.
This was the centre of ancient Hanoi and served as the political centre for eight centuries.
Located in Ba Dinh, the Imperial Citadel of Thang Long is close to many other tourist attractions.
The Imperial Citadel of Thang Long, is an intriguing relic of Vietnam's history and, signifying its historical and cultural importance, was made a UNESCO World Heritage Site in 2010.
Also known as the Hanoi Citadel, many artefacts and items dating back to between the 6th and 20th centuries were excavated in 2004, including foundations of old palaces, ancient roads, ponds and wells.
On top of these discoveries, archaeologists also found bronze coins, ceramics and pottery from China and many places in Asia, all of which demonstrate a close trading relationship in the area.
Visitors should head for the display room that features interesting excavated items and mock-ups of the citadel itself.
Perhaps because both Heidi and I have travelled the globe our views regarding nationalism may differ from folks with little travelling experience.
I think it is normal and healthy to have a love of country, a heart for your homeland, because the land that raised you normally remains significant to your life.
Heidi is Swiss and Switzerland is her home.
I am Canadian and will always think of Canada as home.
Where nationalistic fervor fails is when love of country is used to justify any and all actions committed in the name of a nation.
The attitude that bellows at persons of conscience to "love it or leave it" when they object to what a government is doing.
It seems so perverse that a person is condemned as unpatriotic when they insist that their nation act in a manner that is morally correct while those who march to the beat of jingoistic rheotric that screams "my country right or wrong" are hailed as heroes.
If you love your country, shouldn't you expect the government of that country to act in a moral and responsible way that makes a person proud to be from that country?
Being patriotic does not mean blindly whitewashing all the nation's mistakes of the past, but instead it means taking responsibility for those errors and learning from them for the benefit of everyone.
There is not one single nation that doesn't have blood on its hands for one reason or another.
Canada's past, though perhaps not as bloody as many other nations, has had moments of shame to atone for: its treatment of First Nations, its involvement in questionable military conflicts, its spotty environmental record….
Switzerland's past as well is not blemish-free despite its neutrality stance: the caches of questionable monies from nations hiding the source of their inquitious gains, the sale and manufacture of arms to nations whose morality has been less than admirable at times, its questionable compliance with the policies of certain WW2 atrocities…..
I find myself feeling more and more cynical about a nation when its enthusiasm for flag-waving is blatantly exuberant.
Too many flags seems to me to be too little thought of the significance of a nation's actions.
When a flag becomes more significant than the people it is supposed to represent than that flag loses its significance.
For example, when standing at attention when the flag is flown and the national anthem is sung becomes more important than the lives and rights of its citizens than that flag and that anthem do not represent its people as they should.
In national capitals one does expect a certain amount of flag-waving if for no other reason than they are capitals of nations.
I expect to see more American flags per square mile in Washington DC than I do in Washington State.
So, it is no wonder that the tallest flag in Vietnam is in Hanoi.
The Imperial Citadel of Thăng Long (Vietnamese: Hoàng thành Thăng Long) is a complex of historic imperial buildings located in the centre of Hanoi, first constructed in 1011 under the reign of Emperor Ly Thai To of the Ly dynasty.
The royal enclosure was first built during the Ly dynasty (1010) and subsequently expanded by the Tran, Lê and Nguyen dynasties.
It remained the seat of the Vietnamese court until 1810, when the Nguyen dynasty chose to move the capital to Hué.
The ruins roughly coincide with the Hanoi Citadel today.
The royal palaces and most of the structures in Thăng Long were in varying states of disrepair by the late 19th century with the upheaval of the French conquest of Hanoi.
By the 20th century many of the remaining structures were torn down.
Only in the 21st century are the ruin foundations of Thăng Long Imperial City systematically excavated.
In mid-1945 the Citadel was used by the Imperial Japanese Army to imprison over 4,000 French colonial soldiers captured during the Japanese coup d'état in French Indochina in March 1945.
The central sector of the imperial citadel was listed in UNESCO's World Heritage Site on 31 July 2010 at its session in Brazil, as "The Central Sector of the Imperial Citadel of Thăng Long – Hanoi".
The royal palaces and edifices were largely destroyed in the late 19th century.
The few remaining structures within the royal compound are the Doan Mon Gate, marking the southern entrance to the royal palace, the Flag Tower, the steps of Kinh Thiên Palace and the Hậu Lâu (Princess' Palace).
Remains of the Imperial City were discovered on the site of the former Ba Dinh Hall when the structure was torn down in 2008 to make way for a new parliament building.
Various archaeological remains unearthed were brought to the National Museum to be exhibited.
Thus far only a small fraction of Thăng Long has been excavated.
Among the structures related to the Imperial City is the Flag Tower of Hanoi (Cột cờ Hà Nội).
Rising to a height of 33.4 m (41 m with the flag), it is frequently used as a symbol of the city.
Built in 1812 during the Nguyên dynasty, the tower, unlike many other structures in Hanoi, was spared during the French colonial rule (1885–1954) as it was used as a military post.
The Flag Tower (Cột cờ) is composed of three tiers and a pyramid-shaped tower with a spiral staircase leading to the top inside it.
The first tier is 42.5 m wide and 3.1 m high; the second – 25 m wide and 3.7 m high and the third – 12.8 m wide and 5.1 m high.
The second tier has four doors.
The words "Nghênh Húc" (English: "To welcome dawn's sunlight") are inscribed on the eastern door, the words "Hồi Quang" ("To reflect light") – on the western door and "Hướng Minh" ("Directed to the sunlight") – on the southern door.
The tower is lighted by 36 flower-shaped and 6 fan-shaped windows.
The national flag of Vietnam is on top of the tower.
From 1954 to 1975, the People's Army of Vietnam, had its headquarters within the Citadel, coded D67.
A connecting tunnel allowed for emergency evacuation in case of an attack.
The house and tunnel are situated to the north of Kinh Thien Hall.
To visit this historic site, tourists need to buy an entrance ticket of VND 30,000.
Students and elderly people pay VND 15,000.
D67 house was built in 1967, with modern architectural style, 60-centimeter wall and good soundproofing system.
At this place, exhibits are tools that comrades in the Politburo and the Central Military Commission, the Ministry of Defense and the General Staff used in the resistance war against the US.
Another issue that causes world travellers a conundrum in trying to decide the proper attitude to display is the notion of a nation's military and its proper role. in protecting its people.
We read of headlines of Myanmar's military coup and wonder at the motivations of those who have taken power from those who had democratically been chosen by the people.
Are these soldiers truly defending their country from the corruption of leaders who failed in their duty to serve their country, or is the military simply using the excuse of corruption to seize control of a nation powerless to resist them?
We think of nations that came into being because of a revolution – even Switzerland revolted against the Hapsburgs to become the Confederation it is today – and we wonder whether reform is even possible without the violence and bloodshed of a military solution.
Could Atatürk have become the Father of Turkey without his military skills?
Would Turkey have existed without Atatürk?
Could Ho Chi Minh have become the Father of Vietnam without his violent resistance?
Would Vietnam have existed without Uncle Ho?
The One Pillar Pagoda is a modest temple is constructed from wood based on a single stone pillar crafted into the shape of a lotus blossom and has been rebuilt several times, most recently in 1955 when the base was destroyed during the French evacuation.
The pagoda is often used as a symbol for Hanoi and remains one of the city's most revered sights in a beautifully tranquil garden setting with benches provided for comfortable contemplation.
The shrine inside the pagoda is dedicated to the Vietnamese Buddhist deity Quan Am with her effigy nestled inside the tiny three square metres temple.
Rising from one pillar in the centre of an elegantly square shaped lotus pond, the One Pillar Pagoda is said to represent a lotus flower growing up out of the water.
Built between the years of 1028 and1054 during the reign of Emperor Ly Thai Tong of the Ly Dynasty, the One Pillar Pagoda is one of Vietnam's most iconic temples.
The One Pillar Pagoda (Vietnamese: Chùa Một Cột) formally belongs to an architecture complex called Diên Hựu tự (Extended Blessing Pagoda).
The pagoda is a historic Buddhist temple in the central Ba Dinh district (near the Thang Long Citadel).
The most famous part of this architecture complex is Liên Hoa Đài (Lotus Station), a temple with special structure: a building laid on one pillar.
The original pagoda was built in 1049, had some additions and was perfected in 1105.
It is regarded alongside the Perfume Temple, as one of Vietnam's two most iconic temples.
The One Pillar Pagoda was built by Emperor Ly Thái Tóng (1000 – 1054), who ruled from 1028 to 1054.
According to the court records, Lý Thái Tông was childless and dreamt that he met the bodhisattva Avalokiteshvara, who handed him a baby son while seated on a lotus flower.
Lý Thái Tông then married a peasant girl that he had met and she bore him a son.
The Emperor constructed the temple in gratitude for this in 1049, having been told by a monk named Thiền Tuệ to build the temple, by erecting a pillar in the middle of a lotus pond, similar to the one he saw in the dream.
The temple was located in what was then the Tây Cấm Garden in Thạch Bảo, Vĩnh Thuận district in the capital Thăng Long (now known as Hanoi).
Before the pagoda was opened, prayers were held for the longevity of the monarch.
During the Lý dynasty era, the temple was the site of an annual royal ceremony on the occasion of Vesak, the birthday of Gautama Buddha (480 – 400BC).
A Buddha-bathing ceremony was held annually by the monarch, attracting monks and laymen alike to the ceremony.
The monarch would then free a bird, which was followed by the people.
The temple was renovated in 1105 by Emperor Ly Nhân Tông (1066 – 1128), a bell was cast, and an installation was attempted in 1109.
However, the bell, which was regarded as one of the four major capital works of Vietnam at the time, was much too large and heavy, and could not be installed.
Since it could not be tolled while left on the ground, it was moved into the countryside and deposited in farmland adjacent to Nhất Trụ Temple.
This land was widely inhabited by turtles, so the bell came to be known as Chuông Quy Điền, which means Bell of the Turtle Farmland.
At the start of the 15th century, Vietnam was invaded and occupied by China's Ming dynasty.
In 1426, the future Emperor Lê Loi attacked and dispersed the Chinese forces, and while the Ming were in retreat and low on weapons, their commanding general ordered that the bell be smelted, so that the copper could be used for manufacturing weaponry.
During the Nguyên dynasty, the pagoda was restored and rebuilt in 1850 and 1922.
In 1954, the French destroyed the pagoda.
In 1955, the Ministry of Culture of the Democratic Republic of Vietnam restored the pagoda and the Lotus Station based on the architectural style that the Nguyên dynasty had left.
More puzzling for travellers to ponder are questions that revolve around religion and the importance of it in people's lives.
I believe that for all its human failings religion does serve the function of lending significance to the important stages of individuals: birth, maturity, marriage, death.
The symbolism and the ceremony that religion lends to these events make these moments meaningful.
Religion, if a faith is truly followed as its tenets were meant to be, makes us reflect on the morality of our actions and advocates proper respect and reverence for all of Creation and for one another.
Those who kill in the name of faith are not faithful to their faith at all.
Religion is the foundation of law and order and justice, but part of the conflict that religion poses is whether adherence to the tenets of faith should be compelled upon our citizens to ensure their correct and moral behaviour.
And here is where the water gets murky.
For faith is a personal belief, an individual's choice.
And one must wonder how real a person's faith is when it is compelled rather than chosen.
This question lurks beneath the surface of many a nation's politics and can be seen muddying the waters of US affairs, dividing opinions across Turkey and eroding away personal liberty in theocracies like Iran.
Even nations who shie away from identification as religious rest stops still cannot deny their peoples' rights to practice (or not) a faith that matters to them.
Canada is in no way as blatant in professing religious zeal as our American cousins claim to be, but to deny the presence and strength of religion in Canada is to deny much of the compassion and courtesy that is part of the Canadian character.
Switzerland too, despite its reputation as a land of silent banking gnomes, is tolerant of differing denominations of Christianity within its borders and struggles with its national insecurities as to how accepting it should be of faiths outside the Christian Church, a church, whether Reformed or Roman Catholic, that still matters to many.
Vietnam, as Communist in practice as democracy in America is, should be all accounts void of religion, as love of nation should not be superseded by love of notions of hope beyond ourselves.
And yet here, even in the capital, temples and pagodas and shrines still matter to the people.
Ba Đình Square (Vietnamese: Quảng trường Ba Đình) is the name of the square in Hanoi where President Hô Chi Minh read the Proclamation of Independence of the Democratic Republic of Vietnam on 2 September 1945.
It is named after the Ba Dinh Uprising, an anti-French rebellion that occurred in Vietnam in 1886–1887 as part of the Cân Vuong movement.
When Hô Chi Minh died, the granite Hô Chi Minh Mausoleum was built here to display his embalmed body.
It remains a major site of tourism and pilgrimage.
Ba Dinh Square is in the center of the Ba Dinh district, with several important buildings located around it, including the President's Palace, the Ministry of Foreign Affairs, the Ministry of Planning and Investment, and the National Assembly Building.
Hô Chi Minh Mausoleum in Ba Dinh Square is one of the most visited attractions in Hanoi.
It is the final resting place of Hô Chi Minh, the most iconic and popular leader of Vietnam, known to his people as 'Uncle Ho'.
His body is preserved here in a glass case at the Hô Chi Minh Mausoleum in central Hanoi (albeit against his wishes).
Security is tight and visitors should dress with respect (no shorts, sleeveless shirts and miniskirts) and everyone has to deposit their bags and cameras before getting in.
For visitors, a trip to Uncle Hô's final resting place can be an extraordinary experience as it is not just an average attraction:
It's a part of a unique history.
(I saw a similar Changing of the Guards at Anit Kabir.)
Started in 1973, the construction of the mausoleum was modeled on Lenin's Mausoleum in Russia and was first open to the public in 1975.
The granite building means a great deal for many locals as it ensures that their beloved leader 'lives on forever'.
Security is tight and visitors should dress with respect (no shorts, sleeveless shirts and miniskirts) and everyone has to deposit their bags and cameras before getting in.
Visitors are not allowed to stop and hold the constant queue up as the place is constantly busy.
Uncle Hô's remains are sent yearly to Russia for maintenance, therefore the mausoleum is closed usually from October onwards.
It's best to recheck with your hotel tour desk before visiting.
Admission is free but donations are accepted.
Though it was inspired by its Russian predecessor, Uncle Hô's Mausoleum incorporates distinct Vietnamese architectural elements, such as the sloping roof.
The exterior is made of grey granite, while the interior is grey, black and red polished stone.
The Mausoleum's portico has the words "Chủ tịch Hồ-Chí-Minh" (President Hô Chi Minh) inscribed across it.
The banner beside says "Nước Cộng Hòa Xã Hội Chủ Nghĩa Việt Nam Muôn Năm" ("Long live the Socialist Republic of Viet Nam").
The structure is 21.6 meters (70.9 feet) high and 41.2 meters (135.2 feet) wide.
Flanking the Mausoleum are two platforms with seven steps for parade viewing.
The plaza in front of the Mausoleum is divided into 240 green squares separated by pathways.
The gardens surrounding the mausoleum have nearly 250 different species of plants and flowers, all from different regions of Vietnam.
The materials that constitute the building, from exterior granite to interior wood, were contributed by people from all over the country.
Even the garden that surrounded the Mausoleum has a collection of plants and bonsais donated from all regions in Vietnam.
This shows the Vietnamese's wish to forever keep their dear father/grandfather company.
In fact, the construction of the Mausoleum was against Ho Chi Minh's will. As he passed away, he wished to be cremated and his cremation to be scattered all over the country, so that land can be saved for agricultural production.
Despite his wishes, the embalmed body of President Hô Chi Minh is preserved in the cooler, central hall of the mausoleum, which is protected by a military honour guard.
The body lies in a glass case with dim lights.
The mausoleum is generally open to the public.
Arriving at the Mausoleum, Heidi is surprised to find a line up to hundreds of metres long with thousands queuing to pay their respects.
Meanwhile, tour buses of Westerners began arriving from the big hotels in Hanoi to be ushered into the Mausoleum by immaculately presented guards in white uniforms, gloves and braided caps.
An elderly father in poor health wishes to see the resting place of Ho Chi Minh, the Communist leader who fought for the unification of Vietnam and died before it was realised.
Looking around, Heidi sees other elderly and frail people leaning on the arms of a son or daughter, some being pushed in village-made wheelchairs.
For war veterans it means a lot to visit Ho Chi Minh before infirmity overtakes them.
For many it is their first time visiting the capital city.
A security guard patrolling the queue comes over to usher her to the front of the file.
Foreigners are not expected to stand in the sun for hours as the rural poor have to.
By then, Heidi had caught the mood.
This was more than a tourist jaunt.
It needs to be done authentically by queuing in sun or rain, with relatives or strangers, sharing food and stories.
Queuing is a small price to pay for this privilege.
It is an experience not to rushed, but to be sensed and remembered while memory lasts.
The queue of people whose lives had been spent toiling in paddy fields and factories, under the rule of foreign powers, have come to pay respect to the man who had led them to change all that.
What were two hours queuing in the heat compared to that?
The line shuffles forwards, while veterans share mangoes and drinks with one another.
For two hours no one queue-jumps as tour groups do.
At the entrance everyone is instructed to walk briskly around the humidity-controlled glass cabinet Uncle Ho lies in, not to talk or make any noise, no hands in pockets, no photography, phones turned off.
Reverently under subdued lighting, the visitors walk around Uncle Ho for one silent minute.
Emerging into the bright sunlight is seen older citizens with tears on their cheeks.
Some have saved for years, travelled two days and queued two hours to pay their respects and be in his presence for that one silent minute, and then a rush to catch the night train back to their villages.
It is difficult for a Canadian or a Swiss to fully comprehend such reverence paid to a person one probably never met in person.
I wonder:
Would I queue for hours to view the embalmed bodies of John A. Macdonald (Canada's first Prime Minister) or Terry Fox (the marathon runner who ran across half of Canada on an artificial leg, ultimately sacificing his life to raise money for cancer research)?
Would Heidi patiently line up for hours to catch a glimpse of Swiss folk hero William Tell?
I wonder why the Russians and the Vietnamese insist that the bodies of their great leaders be on display.
Is the love and reverence that Turks have for Atatürk somehow diminished by his body being hidden from public view?
Is the idea behind this morbid display of mortal remains to remind people that Lenin and Uncle Ho actually existed?
Is there a notion that seeing their bodies means that their spirits continue to guide and guard their homelands?
Hồ Chí Minh (1890 – 1969), né Nguyễn Sinh Cung, also known as Nguyễn Tất Thành, Nguyễn Ái Quốc, Bác Hồ, or simply Bác ('Uncle') was a Vietnamese revolutionary and politician.
He served as Prime Minister of North Vietnam (1945 -1955) and President (1945 – 1969).
Ideologically a Marxist-Leninist, he served as Chairman and First Secretary of the Workers's Party of Vietnam.
Hồ Chí Minh led the Viêt Minh independence movement from 1941 onward, establishing the Communist-ruled Democratic Republic of Vietnam in 1945 and defeating the French Union in 1954 at the Battle of Diên Biên Phú, ending the First Indochina War.
He was a key figure in the People's Army Of Vietnam and the Viêt Công during the Vietnam War, which lasted from 1955 to 1975.
The Democratic Republic of Vietnam was victorious against the United States and the Republic of Vietnam, reunified with the Republic of South Vietnam in 1976.
Saigon, the former capital of South Vietnam, was renamed Ho Chi Ming City in his honour.
Ho officially stepped down from power in 1965 due to health problems, and died in 1969.
The details of Hồ Chí Minh's life before he came to power in Vietnam are uncertain.
He is known to have used between 50 and 200 pseudonyms.
Information on his birth and early life is ambiguous and subject to academic debate.
At least four existing official biographies vary on names, dates, places and other hard facts while unofficial biographies vary even more widely.
Aside from being a politician, Hô was also a writer, a poet and a journalist.
He wrote several books, articles and poems in Chinese, French and Vietnamese.
Far away across the ocean
Far beyond the sea's eastern rim
Lives a man who is father of the Indochinese people
And his name, it is Ho Chi Minh
[Chorus]
Ho, Ho, Ho Chi Minh
Ho, Ho, Ho Chi Minh
Hồ Chí Minh was born as Nguyễn Sinh Cung in 1890 in the village of Hoàng Trù (the name of the local temple near Làng Sen), his mother's village.
Although 1890 is generally accepted as his birth year, at various times he used four other birth years: 1891, 1892, 1894 and 1895.
From 1895, he grew up in his father Nguyên Sinh Sac's village of Làng Sen, Kim Liên, Nam Dàn and Nghê An Province.
He had three siblings:
his sister Bạch Liên (Nguyễn Thị Thanh), a clerk in the French Army
his brother Nguyên Sinh Khiêm, a geomancer and traditional herbalist
another brother (Nguyễn Sinh Nhuận), who died in infancy.
As a young child, Cung (Hô) studied with his father before more formal classes with a scholar named Vuong Thuc Do.
He quickly mastered Chinese writing, a prerequisite for any serious study of Confucianism, while honing his colloquial Vietnamese writing.
In addition to his studies, he was fond of adventure and loved to fly kites and go fishing.
Following Confucian tradition, his father gave him a new name at the age of 10:
Nguyễn Tất Thành ("Nguyễn the Accomplished").
His father was a Confucian scholar and teacher and later an imperial magistrate in the small remote district of Binh Khe (Qui Nhon).
He was demoted for abuse of power after an influential local figure died several days after having received 102 strokes of the cane as punishment for an infraction.
His father was eligible to serve in the imperial bureaucracy, but he refused because it meant serving the French.
This exposed Thành (Hô) to rebellion at a young age and seemed to be the norm for the province.
Nevertheless, he received a French education, attending the Collège Quôc Hoc in Huê.
His disciples, Pham Van Dông and Vo Nguyên Giáp, also attended the school, as did Ngô Dinh Diêm, the future President of South Vietnam (and political rival).
From the Viet Bac to the Saigon Delta
From the mountains and the plains below
Young and old workers, peasants and the toiling tenant farmers
Fight for freedom with Uncle Ho
[Chorus]
Ho, Ho, Ho Chi Minh
Ho, Ho, Ho Chi Minh
Because his father had been dismissed, he no longer had any hope for a governmental scholarship and went southward, taking a position at Dục Thanh school in Phan Thiêt for about six months, then traveled to Saigon.
He worked as a kitchen helper on a French steamer, the Admiral de Latouche-Tréville, using the alias Văn Ba.
The steamer departed on 5 June 1911 and arrived in Marseille on 5 July 1911.
The ship then left for Le Havre and Dunkirk, returning to Marseille in mid-September.
There, he applied for the French Colonial Administrative School, but his application was rejected.
He instead decided to begin traveling the world by working on ships and visited many countries from 1911 to 1917.
While working as the cook's helper on a ship in 1912, Thành (Hô) traveled to the United States.
[Verse 3]
Ho Chi Minh was a deep sea sailor
He served his time out on the seven seas
Work and hardship were part of his early education
Exploitation, his ABC
[Chorus]
Ho, Ho, Ho Chi Minh
Ho, Ho, Ho Chi Minh
From 1912 to 1913, he may have lived in New York City (Harlem) and Boston, where he claimed to have worked as a baker at the Parker House Hotel.
The only evidence that he was in the United States is a letter to French colonial administrators dated 15 December 1912 and postmarked New York City (he gave as his address Poste Restante in Le Havre and his occupation as a sailor) and a postcard to Phan Chu Trinh in Paris where he mentioned working at the Parker House Hotel.
Inquiries to the Parker House management revealed no records of his ever having worked there.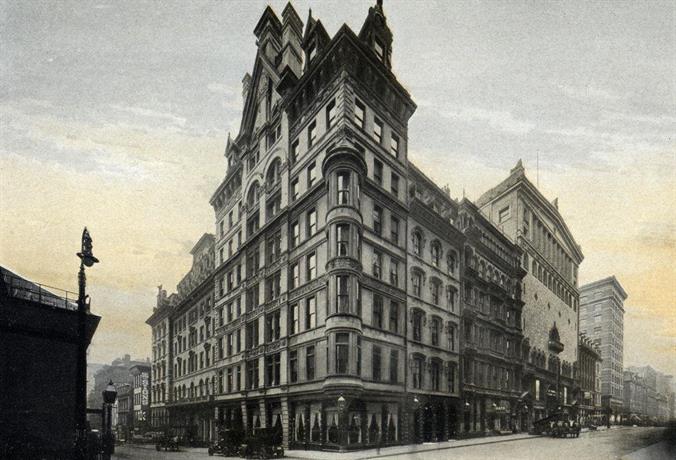 Among a series of menial jobs, he claimed to have worked for a wealthy family in Brooklyn between 1917 and 1918 and for General Motors as a line manager.
It is believed that while in the US he made contact with Korean nationalists, an experience that developed his political outlook.
Sophie Quinn-Judge states that this is "in the realm of conjecture".
Some documents in the French and Russian archives show that during his time living in the United States, Nguyen Tat Thanh came to hear Marcus Garvey give a speech in New York Ciyt's Harlem district and consult with activists for Korean independence.
(Garvey was the founder and first President-General of the Universal Negro Improvement Association and African Communities League, the UNIA-ACL, commonly known as the UNIA.
Emphasising unity between Africans and the African diaspora, he campaigned for an end to European colonial rule across Africa and the political unification of the continent, and was committed to the belief that black people needed to secure financial independence from white-dominant society.)
At various points between 1913 and 1919, Thành (Hô) claimed to have lived in London's West Ealing and later in Crouch End, Hornsey.
He reportedly worked as either a chef or dishwasher (reports vary) at the Drayton Court Hotel in West Ealing.
Claims that he trained as a pastry chef under Auguste Escoffier at the Carlton Hotel in Haymarket, Westminster are not supported by documentary evidence.
The wall of New Zealand House, home of the New Zealand High Commission which now stands on the site of the Carlton Hotel, displays a blue plaque.
During 1913, Thành was also employed as a pastry chef on the Newhaven–Dieppe ferry route.
From 1919 to 1923, Thành (Hô) began to show an interest in politics while living in France, being influenced by his friend and Socialist Party of France comrade Marcel Cachin.
Thành claimed to have arrived in Paris from London in 1917, but the French police only had documents recording his arrival in June 1919.
In Paris he joined the Groupe des Patriotes Annamites (the Group of Vietnamese Patriots) that included Phan Chu Trinh and Nguyên An Ninh.
They had been publishing newspaper articles advocating for Vietnamese independence under the pseudonym Nguyễn Ái Quốc ("Nguyễn the Patriot") prior to Thành's arrival in Paris.
The group petitioned for recognition of the civil rights of the Vietnamese people in French Indochina to the Western powers at the Versailles peace talks, but they were ignored.
Citing the principle of self-determination outlined prior to the peace accords, they requested the allied powers to end French colonial rule of Vietnam and ensure the formation of an independent government.
Prior to the conference, the group sent their letter to allied leaders, including Prime Minister Georges Clemenceau and President Woodrow Wilson.
They were unable to obtain consideration at Versailles, but the episode would later help establish the future Hồ Chí Minh as the symbolic leader of the anti-colonial movement at home in Vietnam.
Since Thành was the public face behind the publication of the document (although it was written by Phan Văn Trường), he soon became known as Nguyễn Ái Quốc, and first used the name in September during an interview with a Chinese newspaper correspondent.
Many authors have stated that 1919 was a lost "Wilsonian moment", where the future Hồ Chí Minh could have adopted a pro-American and less radical position if only President Wilson had received him.
However, at the time of the Versailles Conference, Hồ Chí Minh was committed to a socialist program.
While the conference was ongoing, Nguyễn Ái Quốc was already delivering speeches on the prospects of Bolshevism in Asia and was attempting to persuade French socialists to join Lenin's Communist International (Comintern).
In December 1920, Quốc (Hô) became a representative to the Congress of Tours of the Socialist Party of France, voted for the Third International and was a founding member of the French Communist Party.
Taking a position in the Colonial Committee of the party, he tried to draw his comrades' attention towards people in French colonies including Indochina, but his efforts were often unsuccessful.
While living in Paris, he reportedly had a relationship with a dressmaker named Marie Brière.
As discovered in 2018, Quốc also had relations with the members of the Provisional Government of the Republic of Korea like Kim Kyu-sik while in Paris.
During this period, he began to write journal articles and short stories as well as running his Vietnamese nationalist group.
In May 1922, he wrote an article for a French magazine criticizing the use of English words by French sportswriters.
The article implored Prime Minister Raymond Poincaré to outlaw such Franglais as le manager, le round and le knock-out.
His articles and speeches caught the attention of Dmitry Manuilsky, who would soon sponsor his trip to the Soviet Union and under whose tutelage he would become a high-ranking member of the Soviet Comintern.
In 1923, Quốc (Hô) left Paris for Moscow carrying a passport with the name Chen Vang, a Chinese merchant, where he was employed by the Comintern, studied at the Communist University of the Toilers of the East and participated in the Fifth Comintern Congress in June 1924 before arriving in Canton (present-day Guanghhou), China in November 1924 using the name Ly Thuy.
In 1925 – 1926, he organized "Youth Education Classes" and occasionally gave socialist lectures to Vietnamese revolutionary young people living in Canton at the Whampoa Military Academy.
These young people would become the seeds of a new revolutionary, pro-communist movement in Vietnam several years later.
According to William Duiker, he lived with a Chinese woman, Zeng Xueming, whom he married on 18 October 1926.
When his comrades objected to the match, he told them:
"I will get married despite your disapproval because I need a woman to teach me the language and keep house".
She was 21 and he was 36.
They married in the same place where Zhou Enlai had married earlier and then lived in the residence of a Comintern agent, Mikhail Borodin.
Hoâng Van Chi argued that in June 1925 Ho betrayed Phan Bôi Châu, the famous leader of a rival revolutionary faction and his father's old friend, to French Secret Service agents in Shanghai for 100,000 piastres.
A source states that he later claimed he did it because he expected Châu's trial to stir up anti-French sentiment and because he needed the money to establish a communist organization.
In Hô Chi Minh: A Life, William Duiker considered this hypothesis, but ultimately rejected it.
Other sources claim that Nguyễn Thượng Huyện was responsible for Chau's capture.
Chau, sentenced to lifetime house arrest, never denounced Quốc.
After Chiang Kai-shek's 1927 anti-Communist coup, Quốc (Hô) left Canton again in April 1927 and returned to Moscow, spending part of the summer of 1927 recuperating from tuberculosis in the Crimea before returning to Paris once more in November.
He then returned to Asia by way of Brussels, Berlin, Switzerland and Italy, where he sailed to Bangkok, arriving in July 1928.
"Although we have been separated for almost a year, our feelings for each other do not have to be said to be felt", he reassured Minh in an intercepted letter.
In this period, he served as a senior agent undertaking Comintern activities in Southeast Asia.
Quốc (Hô) remained in Thailand, staying in the Thai village of Nachok until late 1929, when he moved on to India and then Shanghai.
In Hong Kong in early 1930, he chaired a meeting with representatives from two Vietnamese Communist parties to merge them into a unified organization, the Communist Party of Vietnam.
In June 1931, he was arrested by British Colonial Authorities in Hong Kong, with a likelihood of being deported back to Vietnam and sentenced to death.
However, he was approached by left-wing British solicitor Frank Loseby who defended his case.
Eventually, after appeals to the Privy Council in London, Quốc (Ho) was reported as dead in 1932 and it was ruled that, though he would be deported as an undesirable, it would not be to a French destination port.
Quốc (Hô) was eventually released and, disguised as a Chinese scholar, boards a ship to Shanghai.
He subsequently returned to the Soviet Union and in Moscow studied and taught at the Lenin Institute.
In this period he reportedly lost his positions in the Comintern because of a concern that he had betrayed the organization.
However, according to Ton That Thien's research, he was a member of the inner circle of the Comintern, a protégé of Dmitry Manuilsky and a member in good standing of the Comintern throughout the Great Purge.
(The Great Purge or the Great Terror (Russian: Большой террор), also known as the Year of '37 (37-ой год, Tridtsat sedmoi god) and the Yezhovschina ('period of Yezhov'), was Stalin's campaign of political repression in the Soviet Union that occurred from 1936 to 1938.
It involved a large-scale repression of relatively wealthy peasants (kulaks); ethnic cleansing operations against ethnic minorities; a purge of the Communist Party of government officials, and of the Red Army leadership; widespread police surveillance; suspicion of saboteurs; counter-revolutionaries; imprisonment; and arbitrary executions.[7]
Historians estimate the total number of deaths due to Stalinist repression in 1937 – 1938 to be 1.2 million.
The "Kulak Operation" and the targeting of national minorities were the main components of the Great Terror.
Together these two actions accounted for nine-tenths of the death sentences and three-quarters of Gulag prison camp sentences.)
In 1938, Quốc (Ho) returned to China and served as an advisor to the Chinese Communist armed forces.
He was also the senior Comintern agent in charge of Asian affairs.
He worked extensively in Chungking and travelled to Guiyang, Kunming and Guilin.
He was using the name Hồ Quang during this period.
In 1941, Hồ Chí Minh returned to Vietnam to lead the Viêt Minh independence movement.
The Japanese occupation of Indochina that year, the first step toward invasion of the rest of Southeast Asia, created an opportunity for patriotic Vietnamese.
The "men in black" were a 10,000 member guerrilla force that operated with the Việt Minh.
Hô oversaw many successful military actions against the Vichy France and Japanese occupation of Vietnam during World War II, supported closely yet clandestinely by the United States Office of Strategic Services (OSS) and later against the French bid to reoccupy the country (1946–1954).
He was jailed in China by Chiang Kai-shek's local authorities before being rescued by Chinese Communists.
Following his release in 1943, he returned to Vietnam.
[Verse 4]
Ho Chi Minh came back from sailing
And he looked on his native land
Saw the want and the hunger of the Indochinese people
Foreign soldiers on every hand
[Chorus]
Ho, Ho, Ho Chi Minh
Ho, Ho, Ho Chi Minh
It was during this time that he began regularly using the name Hồ Chí Minh, a Vietnamese name combining a common Vietnamese surname (Hồ) with a given name meaning "Bright spirit" or "Clear will".
His new name was a tribute to General Hou Zhiming, Chief Commissar of the 4th Military Region of the National Revolutionary Army, who helped releasing him from KMT prison in 1943.
In April 1945, he met with OSS agent Archimedes Patti and offered to provide intelligence, asking only for "a line of communication" between his Viet Minh and the Allies.
The OSS agreed to this and later sent a military team of OSS members to train his men and Hồ Chí Minh himself was treated for malaria and dysentery by an OSS doctor.
Following the August Revolution (1945) organized by the Việt Minh, Hồ Chí Minh became Chairman of the Provisional Government (Premier of the Democratic Republic of Vietnam) and issued a Proclamation of Independence of the Democratic Republic of Vietnam.
(The August Revolution (Vietnamese: Cách mạng tháng Tám), also known as the August General Uprising (Vietnamese: Tổng Khởi nghĩa tháng Tám), was a revolution launched by Ho Chi Minh's Viêt Minh (League for the Independence of Vietnam) against French and Japanese Empire colonial rule in Vietnam, on 14 August 1945.
Within two weeks, forces under the Việt Minh had seized control of most rural villages and cities throughout the North, Central and South Vietnam, including Hanoi, where President Ho Chi Minh announced the formation of the Provisional Democratic Republic, Hué, Saigon, exception in townships Móng Cái, Vĩnh Yên, Hà Giang, Lào Cai, Lai Châu.
However, according to Vietnamese documents, the Việt Minh had, in fact, seized control of Vietnam.)
On 2 September 1945, Ho Chi Minh declared Vietnamese Independence.
The text of the Proclamation of Independence of the Democratic Republic of Vietnam:
Compatriots of the entire nation assembled:
All people are created equal; they are endowed by their Creator with certain unalienable Rights.
Among these are Life, Liberty, and the pursuit of Happiness.
This immortal statement was made in the Declaration of Independence of the United States of America in 1776.
In a broader sense, this means:
All the peoples on the Earth are equal from birth, all the peoples have a right to live, to be happy and free.
The Declaration of the Rights of Man and of the Citizen of the French Revolution made in 1791 also states:
All men are born free and with equal rights, and must always remain free and have equal rights.
Those are undeniable truths.
Nevertheless, for more than 80 years, the French imperialists, in the name of Liberty, Equality, and Fraternity, have violated our Fatherland and oppressed our fellow citizens.
They have acted contrary to the ideals of humanity and justice.
In the field of politics, they have deprived our people of every democratic liberty.
They have enforced inhuman laws.
They have set up three distinct political regimes in the North, Center, and South of Vietnam in order to destroy our national unity and prevent our people from being united.
They have built more prisons than schools.
They have mercilessly slaughtered our patriots.
They have drowned our uprisings in bloodbaths.
They have fettered public opinion.
They have practiced obscurantism against our people.
(Obscurantism is the practice of deliberately presenting information in an imprecise, abstruse manner designed to limit further inquiry and understanding.)
To weaken our race they have forced us to use opium and alcohol.
In the field of economics, they have fleeced us to the backbone, impoverished our people and devastated our land.
They have robbed us of our ricefields, our mines, our forests and our raw materials.
They have monopolized the issuing of banknotes and the export trade.
They have invented numerous unjustifiable taxes and reduced our people, especially our peasantry, to a state of extreme poverty.
They have hampered the prospering of our national bourgeoisie.
They have mercilessly exploited our workers.
In the autumn of 1940, when the Japanese fascists violated indochina's territory to establish new bases in their fight against the Allies, the French imperialists went down on their bended knees and handed over our country to them.
Thus, from that date, our people were subjected to the double yoke of the French and the Japanese.
Their sufferings and miseries increased.
The result was that, from the end of last year to the beginning of this year, from Quang Tri Province to northern Vietnam, more than two million of our fellow citizens died from starvation.
On 9 March 1945, the French troops were disarmed by the Japanese.
The French colonialists either fled or surrendered, showing that not only were they incapable of "protecting" us, but that, in the span of five years, they had twice sold our country to the Japanese.
On several occasions before 9 March, the Viêt Minh League urged the French to ally themselves with it against the Japanese.
Instead of agreeing to this proposal, the French colonialists so intensified their terrorist activities against the Việt Minh members that before fleeing they massacred a great number of our political prisoners detained at Yen Bai and Cao Bang.
Notwithstanding all this, our fellow citizens have always manifested toward the French a tolerant and humane attitude.
Even after the Japanese Putsch of March 1945, the Việt Minh League helped many Frenchmen to cross the frontier, rescued some of them from Japanese jails, and protected French lives and property.
From the autumn of 1940, our country had in fact ceased to be a French colony and had become a Japanese possession.
After the Japanese had surrendered to the Allies, our whole people rose to regain our national sovereignty and to found the Democratic Republic of Vietnam.
The truth is that we have wrested our independence from the Japanese and not from the French.
The French have fled, the Japanese have capitulated, Emperor Bao Dai has abdicated.
Our people have broken the chains which for nearly a century have fettered them and have won independence for the Fatherland.
Our people at the same time have overthrown the monarchic regime that has reigned supreme for dozens of centuries.
In its place has been established the present Democratic Republic.
For these reasons, we, the members of the Provisional Government, representing the whole Vietnamese people, declare that from now on we break off all relations of a colonial character with France.
We repeal all the international obligation that France has so far subscribed to on behalf of Viet-Nam, and we abolish all the special rights the French have unlawfully acquired in our Fatherland.
The whole Vietnamese people, animated by a common purpose, are determined to fight to the bitter end against any attempt by the French colonialists to reconquer the country.
We are convinced that the Allied nations, which at Tehran and San Francisco have acknowledged the principles of self-determination and equality of nations, will not refuse to acknowledge the independence of Vietnam.
A people who have courageously opposed French domination for more than eighty years, a people who have fought side by side with the Allies against the fascists during these last years, such a people must be free and independent!
For these reasons, we, the members of the Provisional Government of the Democratic Republic of Vietnam, solemnly declare to the world that:
Vietnam has the right to be a free and independent country—and in fact it is so already. And thus the entire Vietnamese people are determined to mobilize all their physical and mental strength, to sacrifice their lives and property in order to safeguard their independence and liberty.
The August Revolution sought to create a Việt Minh unified regime for the entire country.
Although he convinced Emperor Báo Dai to abdicate, his government was not recognized by any country.
He repeatedly petitioned President Harry S. Truman for support for Vietnamese independence, citing the Atlantic Charter, but Truman never responded.
(The Atlantic Charter was a statement issued on 14 August 1941 that set out American and British goals for the world after the end of World War II (1939 – 1945).
The joint statement, later dubbed the Atlantic Charter, outlined the aims of the US and the UK for the postwar world as follows: no territorial aggrandizement, no territorial changes made against the wishes of the people (self-determination), restoration of self-government to those deprived of it, reduction of trade restrictions, global co-operation to secure better economic and social conditions for all, freedom from fear and want, freedom of the seas, and abandonment of the use of force, and disarmament of aggressor nations.
The charter's adherents signed the Declaration of the United Nations on 1 January 1942, which was the basis for the modern United Nations.
The charter inspired several other international agreements and events that followed the end of the War.
The dismantling of the British Empire, the formation of NATO, and the General Agreement on Tariffs and Trade (GATT) all derived from the Atlantic Charter.
(GATT is a legal agreement, a multilateral treaty, between many countries, whose overall purpose was to promote international trade by reducing or eliminating trade barriers such as tariffs or quotas, signed in Geneva, Switzerland, on 30 October 1947.)
In 1946, future Israeli Prime Minister David Ben-Gurion and Hồ Chí Minh became acquainted when they stayed at the same hotel in Paris.
He offered Ben-Gurion a Jewish home-in-exile in Vietnam.
Ben-Gurion declined, telling him:
"I am certain we shall be able to establish a Jewish government in Palestine".
In 1946, when Hô traveled outside of the country, his subordinates imprisoned 2,500 non-Communist nationalists and forced 6,000 others to flee.
Hundreds of political opponents were jailed or exiled in July 1946, notably members of the Nationalist Party of Vietnam and the Dai Viet National Party after a failed attempt to raise a coup against the Viet Minh government.
All rival political parties were hereafter banned and local governments were purged to minimize opposition later on.
However, it was noted that the Democratic Republic of Vietnam's first Congress had over two-thirds of its members come from non-Việt Minh political factions, some without an election.
Nationalist Party of Vietnam leader Nguyên Hãi Thân was named vice president.
They also held four out of ten ministerial positions.
Following Emperor Bảo Đại's abdication on 2 September 1945, Hồ Chí Minh read the Declaration of Independence of Vietnam under the name of the Democratic Republic of Vietnam.
(Võ Nguyên Giáp (1911 – 2013) was an army general in the Vietnam People's Army and a politician.
Võ Nguyên Giáp has been called one of the greatest military strategists of the 20th century.)
In Saigon, with violence between rival Vietnamese factions and French forces increasing, the British commander, General Sir Douglas Gracey, declared martial law.
On 24 September, the Việt Minh leaders responded with a call for a general strike.
In September 1945, a force of 200,000 Republic of China Army troops arrived in Hanoi to accept the surrender of the Japanese occupiers in northern Indochina.
Hồ Chí Minh made a compromise with their general, Lu Han, to dissolve the Communist Party and to hold an election which would yield a coalition government.
When Chiang forced the French to give the French concessions in Shanghai back to China in exchange for withdrawing from northern Indochina, he had no choice but to sign an agreement with France on 6 March 1946 in which Vietnam would be recognized as an autonomous state in the Indochinese Federation and the French Union.
The agreement soon broke down.
The purpose of the agreement, for both the French and the Viet Minh, was for Chiang's army to leave North Vietnam.
Fighting broke out in the North soon after the Chinese left.
Historian Professor Liam Kelley of the University of Hawaii at Manoa on his Le Minh Khai's SE Asian History Blog challenged the authenticity of the alleged quote where Hồ Chí Minh said he "would rather smell French shit for five years than eat Chinese shit for a thousand," noting that Stanley Karnow provided no source for the extended quote attributed to him in his 1983 Vietnam: A History and that the original quote was most likely forged by the Frenchman Paul Mus in his 1952 book Vietnam: Sociologie d'une Guerre.
Mus was a supporter of French colonialism in Vietnam and Hồ Chí Minh believed there was no danger of Chinese troops staying in Vietnam (although this was the time when China invaded Tibet).
The Vietnamese at the time were busy spreading anti-French propaganda as evidence of French atrocities in Vietnam emerged while Hồ Chí Minh showed no qualms about accepting Chinese aid after 1949.
The Việt Minh then collaborated with French colonial forces to massacre supporters of the Vietnamese nationalist movements in 1945–1946, and of the Trotskyists.
Trotskyism in Vietnam did not rival the Party outside of the major cities, but particularly in the South, in Saigon-Cochinchina, they had been a challenge.
From the outset, they had called for armed resistance to a French restoration and for an immediate transfer of industry to workers and land to peasants.
The French Socialist leader Daniel Guerin recalls that when in Paris in 1946 he asked Hồ Chí Minh about the fate of the Trotskyist leader Ta Thu Thâu, Hồ Chí Minh had replied, "with unfeigned emotion," that "Thâu was a great patriot and we mourn him", but then a moment later added in a steady voice "All those who do not follow the line which I have laid down will be broken."
The Communists eventually suppressed all non-Communist parties, but they failed to secure a peace deal with France.
In the final days of 1946, after a year of diplomatic failure and many concessions in agreements, such as the Dalat and Fontainebleau Conferences, the Democratic Republic of Vietnam government found that war was inevitable.
The bombardment of Haiphong by French forces at Hanoi only strengthened the belief that France had no intention of allowing an autonomous, independent state in Vietnam.
The bombardment of Haiphong reportedly killed more than 6000 Vietnamese civilians.
French forces marched into Hanoi, now the capital city of the Socialist Republic of Vietnam.
(The Haiphong Incident or the Haiphong Massacre occurred on 23 November 1946, when the French cruiser Suffren bombarded the Vietnamese coastal city of Haiphong, killing some 6,000 Vietnamese people.
The incident, also known as the Shelling of Haiphong, is thought of as the first armed clash in a series of events that would lead to the Battle of Hanoi (19 December 1946 to 18 February 1947), and with it the official outbreak of the First Indochina War.)
On 19 December 1946, after the Haiphong Incident, Ho Chi Minh declared war against the French Union, marking the beginning of the Indochina War.
The Vietnam National Army, mostly armed with machetes and muskets immediately attacked.
They assaulted the French positions, smoking them out with straw bundled with chili pepper, destroying armored vehicles with "lunge mines" (a hollow-charge warhead on the end of a pole, detonated by thrusting the charge against the side of a tank; typically a suicide weapon) and Molotov cocktails, holding off attackers by using roadblocks, landmines and gravel.
After two months of fighting, the exhausted Việt Minh forces withdrew after systematically destroying any valuable infrastructure.
Hô was reported to be captured by a group of French soldiers led by Jean-Étienne Valluy at Viêt Bac in Operation Lea.
The person in question turned out to be a Việt Minh advisor who was killed trying to escape.
[Verse 5]
Ho Chi Minh went to the mountains
And he formed a determined band
Heroes all sworn to free the Indochinese people
Drive invaders from the land
[Chorus]
Ho, Ho, Ho Chi Minh
Ho, Ho, Ho Chi Minh
According to journalist Bernard Fall, Hô decided to negotiate a truce after fighting the French for several years.
When the French negotiators arrived at the meeting site, they found a mud hut with a thatched roof.
Inside they found a long table with chairs.
In one corner of the room, a silver ice bucket contained ice and a bottle of good champagne, indicating that Ho expected the negotiations to succeed.
One demand by the French was the return to French custody of a number of Japanese military officers (who had been helping the Vietnamese armed forces by training them in the use of weapons of Japanese origin) for them to stand trial for war crimes committed during World War II.
Hồ Chí Minh replied that the Japanese officers were allies and friends whom he could not betray, therefore he walked out to seven more years of war.
In February 1950, after the successful removal of the French border blockade, Hô met with Joseph Stalin and Mao Zedong in Moscow after the Soviet Union recognized his government.
They all agreed that China would be responsible for backing the Việt Minh.
Mao Zedong's emissary to Moscow stated in August that China planned to train 60,000–70,000 Viet Minh in the near future.
The road to the outside world was open for Việt Minh forces to receive additional supplies which would allow them to escalate the fight against the French regime throughout Indochina.
At the outset of the conflict, Ho reportedly told a French visitor:
"You can kill ten of my men for every one I kill of yours. But even at those odds, you will lose and I will win".
[Verse 6]
Forty men became a hundred
A hundred thousand and Ho Chi Minh
Forged and tempered the army of the Indochinese people
Freedom's Army of Viet Minh
[Chorus]
Ho, Ho, Ho Chi Minh
Ho, Ho, Ho Chi Minh
[Verse 7]

Every soldier is a farmer
Comes the evening, he grabs his hoe
Comes the morning, he swings his rifle on his shoulder

That's the army of Uncle Ho
[Chorus]
Ho, Ho, Ho Chi Minh
Ho, Ho, Ho Chi Minh
[Verse 8]
From the mountains and the jungles
From the rice lands and the Plain of Reeds
March the men and the women of the Indochinese Army
Planting freedom with victory seeds
[Chorus]
Ho, Ho, Ho Chi Minh
Ho, Ho, Ho Chi Minh
[Verse 9]
From the Viet Bac to the Saigon Delta
Marched the armies of Viet Minh
And the wind stirs the banners of the Indochinese people
Peace and freedom and Ho Chi Minh
[Chorus]
Ho, Ho, Ho Chi Minh
Ho, Ho, Ho Chi Minh
[Outro]
Ho!
In 1954, the First Indochina War came to an end after the decisive Battle of Dien Bien Phu, where more than 10,000 French soldiers surrendered to the Viet Minh.
The subsequent Geneva Accords peace process partitioned North Vietnam at the 17th parallel.
Arthur Dommen estimates that the Việt Minh assassinated 100,000 civilians during the war.
By comparison to Dommen's calculation, Benjamin Valentino estimates that the French were responsible for 250,000 civilian deaths.
The 1954 Geneva Accords concluded between France and the Việt Minh, allowing the latter's forces to regroup in the North whilst anti-Communist groups settled in the South.
His Democratic Republic of Vietnam relocated to Hanoi and became the government of North Vietnam, a Communist-led one-party.
Following the Geneva Accords, there was to be a 300-day period in which people could freely move between the two regions of Vietnam, later known as South Vietnam and North Vietnam.
During the 300 days, Diệm and CIA adviser Colonel Edward Lansdale staged a campaign to convince people to move to South Vietnam.
The campaign was particularly focused on Vietnam's Catholics, who were to provide Diệm's power base in his later years, with the use of the slogan "God has gone south".
1,000,000 people migrated to the South, mostly Catholics.
At the start of 1955, French Indochina was dissolved, leaving Diệm in temporary control of the South.
All the parties at Geneva called for reunification elections, but they could not agree on the details.
Recently appointed Việt Minh acting foreign minister Pham Van Dong proposed elections under the supervision of "local commissions".
The United States, with the support of Britain and the Associated States of Vietnam, Laos and Cambodia, suggested United Nations supervision.
This plan was rejected by Soviet representative Vyacheslav Molotov, who argued for a commission composed of an equal number of communist and non-communist members, which could determine "important" issues only by unanimous agreement.
The negotiators were unable to agree on a date for the elections for reunification.
North Vietnam argued that the elections should be held within six months of the ceasefire while the Western allies sought to have no deadline.
Molotov proposed June 1955, then later softened this to any time in 1955 and finally July 1956.
The Diem government supported reunification elections, but only with effective international supervision, arguing that genuinely free elections were otherwise impossible in the totalitarian North.
By the afternoon of 20 July, the remaining outstanding issues were resolved as the parties agreed that the partition line should be at the 17th parallel and the elections for a reunified government should be held in July 1956, two years after the ceasefire.
The Agreement on the Cessation of Hostilities in Vietnam was only signed by the French and Việt Minh military commands, with no participation or consultation of the State of Vietnam.
Based on a proposal by Chinese delegation head Zhou Enlai, an International Control Commission (ICC) chaired by India, with Canada and Poland as members, was placed in charge of supervising the ceasefire.
Because issues were to be decided unanimously, Poland's presence in the ICC provided the Communists with effective veto power over supervision of the treaty.
The unsigned Final Declaration of the Geneva Conference called for reunification elections, which the majority of delegates expected to be supervised by the ICC.
The Việt Minh never accepted ICC authority over such elections, insisting that the ICC's "competence was to be limited to the supervision and control of the implementation of the Agreement on the Cessation of Hostilities by both parties".
Of the nine nations represented, only the United States and the State of Vietnam refused to accept the declaration.
Undersecretary of State Walter Bedell Smith delivered a "unilateral declaration" of the United States position, reiterating:
"We shall seek to achieve unity through free elections supervised by the United Nations to ensure that they are conducted fairly".
Between 1953 and 1956, the North Vietnamese government instituted various agrarian reforms, including "rent reduction" and "land reform", which were accompanied by significant political repression.
During the land reform, testimonies by North Vietnamese witnesses suggested a ratio of one execution for every 160 village residents, which if extrapolated would indicate a nationwide total of nearly 100,000 executions.
Because the campaign was mainly concentrated in the Red River Delta area, a lower estimate of 50,000 executions was widely accepted by scholars at the time.
However, declassified documents from the Vietnamese and Hungarian archives indicate that the number of executions was much lower than reported at the time, although it was likely greater than 13,500.
As early as June 1956 the idea of overthrowing the South Vietnamese government was presented at a politburo meeting.
In 1959, Hồ Chí Minh began urging the Politburo to send aid to the Viêt Công in South Vietnam and a "people's war" on the South was approved at a session in January 1959 and this decision was confirmed by the Politburo in March.
North Vietnam invaded Laos in July 1959 aided by the Pathet Lao and used 30,000 men to build a network of supply and reinforcement routes running through Laos and Cambodia that became known as the Hô Chi Minh Trail.
It allowed the North to send manpower and material to the Việt Cộng with much less exposure to South Vietnamese forces, achieving a considerable advantage.
To counter the accusation that North Vietnam was violating the Geneva Accord, the independence of the Việt Cộng was stressed in Communist propaganda.
North Vietnam created the National Liberation Front of South Vietnam in December 1960 as a "united front", or political branch of the Viet Cong intended to encourage the participation of non-Communists.
At the end of 1959, conscious that the national election would never be held and that Diem intended to purge opposing forces (mostly ex Việt Minh) from the South Vietnamese society, Hồ Chí Minh informally chose Lê Duân to become the next party leader.
This was interpreted by Western analysts as a loss of influence for Hồ, who was said to actually have preferred the more moderate Võ Nguyên Giáp for the position.
From 1959 onward, the elderly Hô became increasingly worried about the prospect of his death, and that year he wrote down his will.
Lê Duẩn was officially named party leader in 1960, leaving Hồ to function in a secondary role as head of state and member of the Politburo.
He nevertheless maintained considerable influence in the government.
Lê Duẩn, Tô Hiru, Truõng Chinh and Pham Van Dông often shared dinner with Hồ, and all of them remained key figures throughout and after the war.
In the early 1960s, the North Vietnamese Politburo was divided the "North first" faction who favored focusing on the economic development of North Vietnam, and the "South first" faction, who favored a guerrilla war in South Vietnam to reunite Vietnam in the near future.
Between 1961 and 1963, 40,000 Communist soldiers infiltrated into South Vietnam from the North.
In 1963, Hồ purportedly corresponded with South Vietnamese President Diem in hopes of achieving a negotiated peace.
During the "Maneli Affair" of 1963, a French diplomatic initiative was launched with the aim of achieving a federation of the two Vietnams, which would be neutral in the Cold War.
The four principle diplomats involved in the "Maneli affair" were:
Ramchundar Goburdhun, the Indian Chief Commissioner of the ICC
Mieczyslaw Maneli, the Polish Commissioner to the ICC
Roger Lalouette, the French ambassador to South Vietnam
Giovanni d'Orlandi, the Italian ambassador to South Vietnam
Maneli reported that Hô was very interested in the signs of a split between President Diem and President Kennedy and that his attitude was:
"Our real enemies are the Americans.
Get rid them, and we can cope with Diem and Nhu afterward".
At a meeting in Hanoi held in French, Hô told Goburdhun that Diem was "in his own way a patriot", noting that Diem had opposed French rule over Vietnam, and ended the meeting saying that the next time Goburdhun met Diem "shake hands with him for me".
The North Vietnamese Premier Pham Van Dông, speaking on behalf of Hô, told Maneli he was interested in the peace plan, saying that just as long as the American advisers left South Vietnam "we can come to an agreement with any Vietnamese".
On 2 September 1963, Maneli met with Ngô Dinh Nhu, the younger brother and right-hand man to Diem to discuss the French peace plan.
It remains unclear if the Ngo brothers were serious about the French peace plan or were merely using the possibility of accepting it to blackmail the United States into supporting them at a time when the Buddhist crisis had seriously strained relations between Saigon and Washington.
Supporting the latter theory is the fact that Nhu promptly leaked his meeting with Maneli to the American columnist Joseph Alsop, who publicized it in a column entitled "Very Ugly Stuff".
The mere possibility that the Ngo brothers might accept the peace plan helped persuade the Kennedy administration to support the coup against them.
On 1 November 1963, a coup overthrew Diem, who was killed the next day together with his brother.
Diem had followed a policy of "deconstructing the state" by creating a number of overlapping agencies and departments who were encouraged to feud with one another in order to disorganize the South Vietnamese state to such an extent that he hoped that it would make a coup against him impossible.
When Diem was overthrown and killed, without any kind of arbiter between the rival arms of the South Vietnamese state, South Vietnam promptly disintegrated.
The American Defense Secretary Robert McNamara reported after visiting South Vietnam in December 1963 that "there is no organized government worthy of the name" in Saigon.
At a meeting of the plenum of the Politburo in December 1963, Lê' Duẩn's "South first" faction triumphed with the Politburo passing a resolution calling for North Vietnam to complete the overthrow of the regime in Saigon as soon as possible while the members of the "North first" faction were dismissed.
As South Vietnam descended into chaos, whatever interest Hô might had in the French peace plan ended as it become clear it was possible for the Viet Cong to overthrow the government in Saigon.
A CIA report from 1964 stated the factionalism in South Vietnam had reached "almost the point of anarchy" as various South Vietnamese leaders fought one another, making any sort of effort against the Viet Cong impossible, which was rapidly taking over much of the South Vietnamese countryside.
As South Vietnam collapsed into factionalism and in-fighting while the Viet Cong continued to win the war, it became increasingly apparent to President Lyndon Johnson that only American military intervention could save South Vietnam.
Though Johnson did not wish to commit American forces until he had won the 1964 election, he decided to make his intentions clear to Hanoi.
In June 1964, the "Seaborn Mission" began as J. Blair Seaborn, the Canadian commissioner to the ICC, arrived in Hanoi with a message from Johnson offering billions of American economic aid and diplomatic recognition in exchange for which North Vietnam would cease trying to overthrow the government of South Vietnam.
Seaborn also warned that North Vietnam would suffer the "greatest devastation" from American bombing, saying that Johnson was seriously considering a strategic bombing campaign against North Vietnam.
Little came of the back channel of the "Seaborn Mission" as the North Vietnamese distrusted Seaborn, who pointedly was never allowed to meet Hô.
In late 1964, People's Army of Vietnam (PAVN) combat troops were sent southwest into officially neutral Laos and Cambodia.
By March 1965, American combat troops began arriving in South Vietnam, first to protect the airbases around Chu Lai and Da Nang later to take on most of the fight as "more and more American troops were put in to replace Saigon troops who could not, or would not, get involved in the fighting".
As fighting escalated, widespread aerial and artillery bombardment all over North Vietnam by the United States Air Force and Navy began with Operation Rolling Thunder.
On 8 – 9 April 1965, Hô made a secret visit to Beijing to meet Mao Zedong.
It was agreed that no Chinese combat troops would enter North Vietnam unless the United States invaded North Vietnam, but that China would send support troops to North Vietnam to help maintain the infrastructure damaged by American bombing.
There was a deep distrust and fear of China within the North Vietnamese Politburo, and the suggestion that Chinese troops, even support troops, be allowed into North Vietnam, caused outrage in the Politburo.
Hô had to use all his moral authority to obtain the Politburo's approval.
According to Chen Jian, during the mid-to-late 1960s, Lê Duẩn permitted 320,000 Chinese volunteers into North Vietnam to help build infrastructure for the country, thereby freeing a similar number of PAVN personnel to go south.
There are no sources from Vietnam, the United States, or the Soviet Union that confirm the number of Chinese troops stationed in North Vietnam.
However, the Chinese government later admitted to sending 320,000 Chinese soldiers to Vietnam during the 1960s and spent over $20 billion to support Hanoi's regular North Vietnamese Army and Việt Cộng guerrilla units.
To counter the American bombing, the entire population of North Vietnam was mobilized for the war effort with vast teams of women being used to repair the damage done by the bombers, often at a speed that astonished the Americans.
The bombing of North Vietnam proved to be the principle obstacle to opening peace talks as Hô repeatedly stated that no peace talks would be possible unless the United States unconditionally ceased bombing North Vietnam.
Like many of the other leaders of the newly independent states of Asia and Africa, Hô was extremely sensitive about threats, whatever perceived or real, to his nation's independence and sovereignty.
Hô regarded the American bombing as a violation of North Vietnam's sovereignty, and he felt that to negotiate with the Americans reserving the right to bomb North Vietnam should he not behave as they wanted him to do, would diminish North Vietnam's independence.
In March 1966, Canadian diplomat Chester Ronning arrived in Hanoi with an offer to use his "good offices" to begin peace talks.
However, the Ronning mission foundered upon the bombing issue, as the North Vietnamese demanded an unconditional halt to the bombing, an undertaking that Johnson refused to give.
In June 1966, Janusz Lewandowski, the Polish Commissioner to the ICC, was able, via d'Orlandi. to see Henry Cabot Lodge Jr, the American ambassador to South Vietnam, with an offer from Hô.
Hô's offer for a "political compromise" as transmitted by Lewandowski included allowing South Vietnam to maintain its alliance with the US instead of becoming neutral, having the Viet Cong "take part" in negotiations for a coalition government, instead being allowed to automatically enter a coalition government, and allowing a "reasonable calendar" for the withdrawal of American troops instead of an immediate withdrawal.
Operation Marigold as the Lewandowski channel came to be code-named almost led to American-North Vietnamese talks in Warsaw in December 1966, but collapsed over the bombing issue.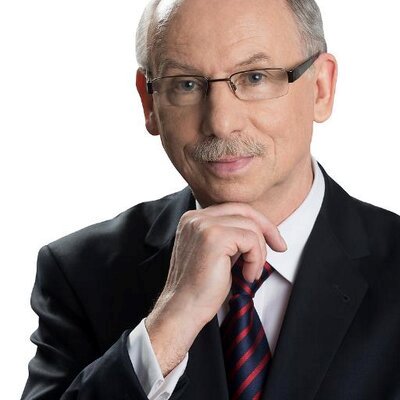 In January 1967, General Nguyên Chí Thanh, the commander of the forces in South Vietnam, returned to Hanoi, to present a plan that became the genesis of the Tet Offensive a year later.
Thanh expressed much concern about the Americans invading Laos to cut the Ho Chi Minh Trail, and to preempt this possibility, urged an all-out offensive to win the war with a sudden blow.
Lê' Duẩn supported Thanh's plans, which were stoutly opposed by the Defense Minister, General Võ Nguyên Giáp, who preferred to continue with a guerrilla war, arguing that the superior American firepower would ensure the failure of Thanh's proposed offensive.
With the Politburo divided, it was agreed to study and debate the issue more.
In July 1967, Hồ Chí Minh and most of the Politburo of the Communist Party met in a high-profile conference where they concluded the war had fallen into a stalemate.
The American military presence forced the PAVN to expend the majority of their resources on maintaining the Hồ Chí Minh trail rather than reinforcing their comrade's ranks in the South.
Hô seems to have agreed to Thanh's offensive because he wanted to see Vietnam reunified within his lifetime, and the increasingly ailing Hô was painfully aware that he did not have much time left.
With Hô's permission, the Việt Cộng planned a massive Tet Offensive that would commence on 31 January 1968, with the aim of taking much of the South by force and dealing a heavy blow to the American military.
The offensive was executed at great cost and with heavy casualties on Việt Cộng's political branches and armed forces.
The scope of the action shocked the world, which until then had been assured that the Communists were "on the ropes".
The optimistic spin that the American military command had sustained for years was no longer credible.
The bombing of North Vietnam and the Hồ Chí Minh trail was halted, and American and Vietnamese negotiators held discussions on how the war might be ended.
From then on, Hồ Chí Minh and his government's strategy, based on the idea of avoiding conventional warfare and facing the might of the United States Army, which would wear them down eventually while merely prolonging the conflict, would lead to eventual acceptance of Hanoi's terms materialized.
In early 1969, Hô suffered a heart attack and was in increasingly bad health for the rest of the year.
In July 1969, Jean Sainteny, a former French official in Vietnam who knew Hô secretly transmitted a letter to him from President Richard Nixon.
Nixon's letter proposed working together to end this "tragic war", but also warned that if North Vietnam made no concessions at the peace talks in Paris by 1 November, Nixon would resort to "measures of great consequence and force".
Hô's reply, which Nixon received on 30 August 1969 made no concessions, as Nixon's threats apparently made no impression on him.
In addition to being a politician, Hồ Chí Minh was also a writer, journalist, poet and polyglot.
His father was a scholar and teacher who received a high degree in the Nguyên dynasty imperial examination.
Hồ was taught to master classical Chinese at a young age.
Before the August Revolution, he often wrote poetry in Chù Hán (the Vietnamese name for the Chinese writing system).
One of those is Poems from the Prison Diary, written when he was imprisoned by the police of the Republic of China.
This poetry chronicle is Vietnam National Treasure #10 and was translated into many languages.
It is used in Vietnamese high schools.
After Vietnam gained independence from France, the new government exclusively promoted Ch`Quôc Ngu (Vietnamese writing system in Latin characters) to eliminate illiteracy.
Hồ started to create more poems in the modern Vietnamese language for dissemination to a wider range of readers.
From when he became President until the appearance of serious health problems, a short poem of his was regularly published in the newspaper Nhân Dân Têt (Lunar New Year) edition to encourage his people in working, studying or fighting Americans in the New Year.
Because he was in exile for nearly 30 years, Hồ could speak fluently as well as read and write professionally in French, English, Russian, Cantonese and Mandarin as well as his mother tongue Vietnamese.
In addition, he was reported to speak conversational Esperanto.
In the 1920s, Ho was bureau chief/editor of many newspapers which he established to criticize French colonial government of Indochina and serving Communist propaganda purposes.
Examples are Le Paria (The Pariah) first published in Paris 1922 or Thanh Nien (Youth) first published on 21 June 1925.
(21 June was named by the Socialist Republic of Vietnam government as Vietnam Revolutionary Journalism Day).
In many state official visits to Soviet Union and China, Hô often talked directly to Communist leaders without interpreters especially about top secret information.
While being interviewed by Western journalists, he used French.
His Vietnamese had a strong accent from his birthplace in the central province of Nghê An, but could be widely understood throughout the country.
As President, he held formal receptions for foreign heads of state and ambassadors at the Presidential Palace, but he personally did not live there.
He ordered the building of a stilt house at the back of the palace, which is today known as the Presidential Place Historical Site.
His hobbies (according to his secretary Vu Ky) included reading, gardening, feeding fish, and visiting schools and children's homes.
He is believed by some to have married Zeng Xueming, although only being able to live with her for less than a year.
Hồ Chí Minh remained in Hanoi during his final years, demanding the unconditional withdrawal of all non-Vietnamese troops in South Vietnam.
By 1969, with negotiations still dragging on, his health began to deteriorate from multiple health problems, including diabetes which prevented him from participating in further active politics.
However, he insisted that his forces in the South continue fighting until all of Vietnam was reunited regardless of the length of time that it might take, believing that time was on his side.
With the outcome of the Vietnam War still in question, Hồ Chí Minh died of heart failure at his home in Hanoi at 9:47 on the morning of 2 September 1969.
He was 79 years old.
His embalmed body is currently on display in a mausoleum in Ba Dinh Square in Hanoi despite his will which stated that he wanted to be cremated.
The North Vietnamese government originally announced Hô's death as 3 September.
A week of mourning for his death was decreed nationwide in North Vietnam from 4 to 11 September 1969.
His funeral was attended by about 250,000 people and 5,000 official guests, which included many international mourners.
Representatives from 40 countries and regions were also presented.
During the mourning period, North Vietnam received more than 22,000 condolences letters from 20 organizations and 110 countries across the world, such as France, Ethiopia, Yugoslavia, Cuba, Zambia and many others, mostly Socialist countries.
It was said that Hô's body was hidden, and carried a long way among forests and rivers in a special-designed coffin until the Hô Chi Minh Mausoleum was built.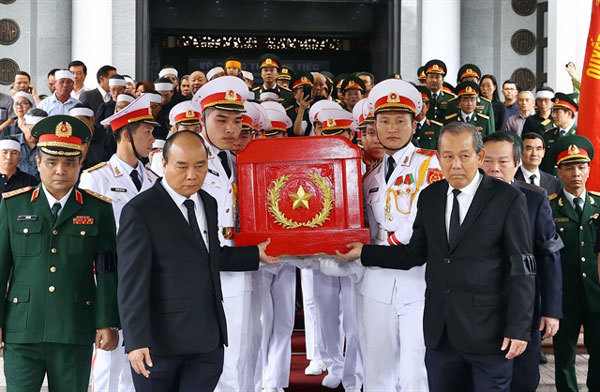 Hô was not initially replaced as President.
Instead a "collective leadership" composed of several ministers and military leaders took over, known as the Politburo.
During North Vietnam's final campaign, a famous song written by composer Huy Thuc was often sung by PAVN soldiers:
"Bác vẫn cùng chúng cháu hành quân" ("You are still marching with us, Uncle Ho").
During the Fall of Saigon in April 1975, several PAVN tanks displayed a poster with those same words on it.
The day after the battle ended, on 1 May, veteran Australian journalist Denis Warner reported:
"When the North Vietnamese marched into Saigon yesterday, they were led by a man who wasn't there".
Ho Chi Minh remains a major figure in modern contemporary history.
The Vietnamese Socialist Republic has sustained the personality cult of Uncle Ho (Bác Hồ), the Bringer of Light (Chí Minh).
It is comparable in many ways to that of Mao Zedong in China and of Kim Il-sung and Kim Jong-il in North Korea.
There is the embalmed body on view in a massive mausoleum, the ubiquity of his image featured in every public building and schoolroom, and other displays of reverence, some unofficial, that verge on "worship".
(Ho Chi Minh's image appears on some family altars, and there is at least one temple dedicated to him, built in then-Viêt Công-controlled Vinh Long shortly after his death in 1970).
In The Communist Road to Power in Vietnam (1982) Duiker suggests that the cult of Ho Chi Minh is indicative of a larger legacy, one that drew on "elements traditional to the exercise of control and authority in Vietnamese society."
Duiker is drawn to an "irresistible and persuasive" comparison with China.
As in China, leading party cadres were "most likely to be intellectuals descended [like Ho Chi Minh] from rural scholar-gentry families" in the interior (the protectorates of Annam and Tonkin).
Conversely, the pioneers of constitutional nationalism tended to be from the more "Westernised" coastal south (Saigon and surrounding French direct-rule Cochinchina) and to be from "commercial families without a traditional Confucian background".
In Vietnam, as in China, Communism presented itself as a root and branch rejection of Confucianism, condemned for its ritualism, inherent conservatism and resistance to change.
Once in power, the Vietnamese Communists may not have fought Confucianism "as bitterly as did their Chinese counterparts", but its social prestige was "essentially destroyed."
In the political sphere, the puppet son of heaven (which had been weakly represented by the Bâo Dai) was replaced by the people's republic.
Orthodox materialism accorded no place to heaven, gods, or other supernatural forces.
Socialist collectivism undermined the tradition of the Confucian family leader (gia truong).
The socialist conception of social equality destroyed the Confucian views of class.
Yet Duiker argues many were to find the new ideology "congenial" precisely because of its similarities with the teachings of the old Master: "the belief in one truth, embodied in quasi-sacred texts"; in "an anointed elite, trained in an all-embracing doctrine and responsible for leading the broad masses and indoctrinating them in proper thought and behaviour"; in "the subordination of the individual to the community"; and in the perfectibility, through corrective action, of human nature.
All of this, Duiker suggests, was in some manner present in the aura of the new Master, Chi Minh, "the bringer of light," "Uncle Hô" to whom "all the desirable qualities of Confucian ethics" are ascribed. Under Ho Chi Minh, Vietnamese Marxism developed, in effect, as a kind of "reformed Confucianism" revised to meet "the challenges of the modern era" and, not least among these, of "total mobilisation in the struggle for national independence and state power."
This "congeniality" with Confucian tradition was remarked on by Nguyen Khac Vien, a leading Hanoi intellectual of the 1960 and 70s.
In Confucianism and Marxism in Vietnam Nguyen Khac Vien, saw definite parallels between Confucian and party discipline, between the traditional scholar gentry and Ho Chi Minh's party cadres.
A completely different form of the cult of Hồ Chí Minh (and one tolerated by the government with some uneasiness) is his identification in Vietnamese folk religion with the Jade Emperor, who supposedly incarnated again on earth as Hồ Chí Minh.
Today Hồ Chí Minh as the Jade Emperor is supposed to speak from the spirit world through spiritualist mediums.
The first such medium was one Madam Lang in the 1990s, but the cult acquired a significant number of followers through another medium, Madam Xoan.
She established on 1 January 2001 Đạo Ngọc Phật Hồ Chí Minh (the Way of Hồ Chí Minh as the Jade Buddha) also known as Đạo Bác Hồ (the Way of Uncle Hồ) at đền Hòa Bình (the Peace Temple) in Chí Linh-Sao Đỏ district of Hai Duong province.
She then founded the Peace Society of Heavenly Mediums (Đoàn đồng thiên Hòa Bình). Reportedly, by 2014 the movement had around 24,000 followers.
Yet even when the Vietnamese government's attempt to immortalize Ho Chi Minh was also met with significant controversies and opposition.
The regime is sensitive to anything that might question the official hagiography.
This includes references to Hô Chi Minh's personal life that might detract from the image of the dedicated "the father of the revolution", the "celibate married only to the cause of revolution".
William Duiker's Hô Chi Minh: A Life (2000) was candid on the matter of Hô Chi Minh's liaisons.
The government sought cuts in a Vietnamese translation and banned distribution of an issue of the Far Eastern Economic Review (1946 – 2009) which carried a small item about the controversy.
Hồ Chí Minh is considered one of the most influential leaders in the world.
Time magazine listed him in the list of 100 most influential people of the 20th century in 1998.
His thought and revolution inspired many leaders and people on a global scale in Asia, Africa and Latin America during the decolonization movement which occurred after World War II.
As a Communist, he was one of the international figures who were highly praised in the Communist world.
Various places, boulevards and squares are named after him around the world, especially in Socialist states and former Communist states.
In Russia, there is a Hô Chi Minh Square and monument in Moscow, Hô Chi Minh Boulevard in St. Petersburg and Hồ Chí Minh square in Ulvanovsk (the birthplace of Vladimir Lenin, a sister city of Vinh, the birthplace of Hồ Chí Minh).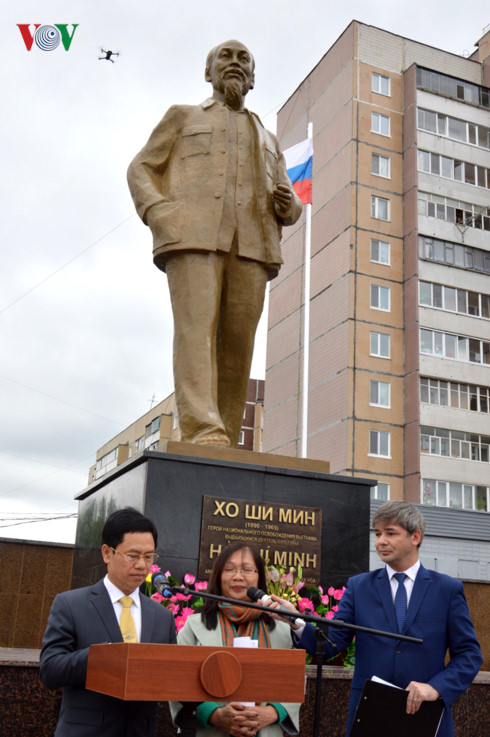 During the Vietnam / American War, the then West Bengal government renamed Harrington Street to Hô Chi Minh Sarani, which is also the location of the Consulate General of the United States of America in Kolkata.
According to the Vietnamese Ministry of Foreign Affiars, as many as 20 countries across Asia, Europe, America and Africa have erected statues in remembrance of President Hồ Chí Minh.
Busts, statues and memorial plaques and exhibitions are displayed in destinations on his extensive world journey in exile from 1911 to 1941, including France, Great Britain, Russia, China and Thailand.
Many activists and musicians wrote songs about Hồ Chí Minh and his revolution in different languages during the Vietnam War to demonstrate against the United States.
Spanish songs were composed by Félix Pita Rodriguez, Carlos Puebla and Ali Primera.
In addition, the Chilean folk singer Victor Jara referenced Hồ Chí Minh in his anit-war song "El derecho de vivir en paz" ("The right to live in peace").
In English, Ewan MacColl wrote "The Ballad of Hồ Chí Minh" and Pete Seeger wrote "Teacher Uncle Ho".
Russian songs about him were written by Vladimir Fere and German songs about him were written by Kurt Demmler.
In 1987, UNESCO officially recommended that its member states "join in the commemoration of the centenary of the birth of President Hồ Chí Minh by organizing various events as a tribute to his memory", considering "the important and many-sided contributions of President Hồ Chí Minh to the fields of culture, education and the arts" who "devoted his whole life to the national liberation of the Vietnamese people, contributing to the common struggle of peoples for peace, national independence, democracy and social progress".
The Presidential Palace, established in 1900 by French architect Auguste Henri Vildieu, was intended to be Hô Chi Minh's official residence but the Vietnamese leader had opted for a traditional Vietnamese stilt-house instead.
The three-storey, mustard yellow building features 30 rooms built in colonial French architectural style, an orchard, carp pond, and a 91-metre long boulevard surrounded by lush gardens.
As political gatherings are still held at the Presidential Palace, visitors are only allowed to explore the gardens and Ho Chi Minh's stilt home.
The three-storey, mustard yellow building features 30 rooms built in colonial French architectural style, an orchard, carp pond, and a 91-metre long boulevard surrounded by lush gardens.
As political gatherings are still held at the Presidential Palace, visitors are only allowed to explore the gardens and Hô Chi Minh's stilt home with an entrance fee of VND 25,000.
The peaceful grounds surrounding the palace are home to well-kept botanical gardens and lush fruit groves, making it an ideal place for those looking to escape the bustling Old Quarter during their holiday.
Located in Ba Ding District, the Presidential Palace is about 15 minutes from Hanoi Old Quarter via taxi.
Like most French colonial architecture, the palace is pointedly European.
The only visual cues that it is located in Vietnam at all are mango trees growing on the grounds.
The yellow palace stands behind wrought iron gates flanked by sentry boxes.
It incorporates elements of Italian Renaissance design, including:
aedicules
a formal piano nobile reached by a grand staircase
broken pediments
classical columns
quoins
When Vietnam achieved independence in 1954, Hô Chi Minh was claimed to have refused to live in the grand structure for symbolic reasons, although he still received state guests there, he eventually built a traditional Vietnamese stilt house and carp pond on the grounds.
His house and the grounds were made into the Presidential Palace Historical Site in 1975.
The palace hosts government meetings.
It is not open to the public, although one may walk around the grounds for a fee.
I began this post by reminding you, gentle readers, that it is difficult to predict the future, that the decisions we make have consequences and that ultimately our character sometimes determines our fate but not always.
I then discussed the cult of personality, how noteworthy men have been held up not only in esteem but often in adoration as incorruptible paragons of how we mere mortals should be guided by their untarnishable examples.
Religion takes this adoration of personality to the point of assigning divinity to humanity (making gods out of men) or assigning humanity to divinity (making gods more like men).
The Abrahamic religions insist that man was made in the image of God, but in my darkest hours of doubt I find myself wondering if these human authors of these holy writs actually made God in the image of man to make religion more relatable, more palatable for those they wished to dominate through their fears of death and their hopes of meaning to life.
Muhammad, (peace be upon him), though mortal as a man, is forbidden to be pictured as a man, but only as an idea or an ideal.
The Prophet, a mortal such as we, is never mentioned as capable of being fallible and error-prone as the rest of us, for if this were so, would he then be worthy of our respect?
The One adored by the Jews was for centuries never mentioned directly by name as if the very name was too glorious for mere men to mutter and yet mere men determined what that name is and granted themselves the authority to destroy those committing the same sacrilege of naming the divine.
Christians have struggled for centuries over the question of how Christ is to be portrayed.
It is astonishing to me that the portrayal of Christ is seldom as Aramic-looking as an ancient Jew would have appeared at the time when it is said that the divine assumed human form.
It is also a source of puzzlement that those who claim association with the divine seem divinely more Photoshopped in description than the rest of us.
Is a holy man less divine if he has warts, scars, physical imperfections, handicaps and human failings?
Isn't the whole point of religion that we can rise from who and what we are to become better than we are?
Consider the Hindus, for whom the gods are aspects of the characteristics of the ultimately divine.
Somehow, the line between ancient paganism and modern practices does not always seem as thin as pretense suggests.
And let us take up the cause of men who have never sought to be venerated.
The Buddha never sought to be more than a teacher and never intended to be worshipped as his followers do.
Atatürk never claimed to be infallible nor sought to be a source of constant gaze throughout the Turkish realm.
His successors elevated his life from noteworthy to untouchable and inviolate.
Ho Chi Minh had wanted his body to be cremated and not put on display for the entire existence of the Vietnamese nation.
I am in no way suggesting that religion is without value.
Religion acknowledges that there is much that is beyond human control and that our human responses are choices that we make and that there are consequences with those choices.
Religion offers the solace of tradition and consolation that the choice to be decent human beings with Creation and one another gives our lives and deaths meaning.
The respect shown to those who have risen above their origins and inspired people by their vision and determination to become more than they were is a respect well-deserved.
But I believe that esteem should not be taken to extremes, for when we raise mere men to levels of incorruptability, when we suggest that they were and shall always be our betters, then we deny the possibility of progress in ourselves and we allow the unscrupulous to use our role models to restrain our enthusiasm for independent thought and development.
I am in no way suggesting that good names should be besmirched, but neither should they be denied the fallibility, the humanity, that these mere men rose above to create the reputations by which they are now known.
These remarkable men should not be remarkable because they were perfect, but rather because they weren't, but nonetheless achieved remarkable accomplishments.
These mere men remind us that we as mere men can be more than we are, that we too as mere men can make our world (the dimensions of which we draw) a better place for our having existed.
I find myself wondering how Atatürk and Ho would have handled a pandemic had it struck Turkey and Vietnam during their reigns.
Certainly, there is little doubt that the reputations that they had would have shown themselves in responsible reactions to such a crisis.
But, here's the thing…..
Atatürk isn't here anymore.
Ho's body may be lingering, but his ability to command has been silenced.
We need to look to ourselves for the world that we wish to live in.
We seek examples of Atatürk in today's Ankara, and, Inshallah, perhaps Atatürk's example may inspire the leadership needed to survive this pandemic by the Turkish nation.
We seek examples of Uncle Ho in today's Hanoi and it is hoped that there remains a legacy of wisdom needed to combat Covid-19 across Vietnam.
I am not in Ankara nor is Heidi in Hanoi.
I am in Eskisehir and Heidi is in St. Gallen (Switzerland).
No one in Ankara is calling for my advice.
No one in Bern (the Swiss capital) is calling Heidi for hers.
We have to believe that those chosen to reign over us have more knowledge, more experience in dealing with matters of a national nature than I a teacher and Heidi a student have.
But neither Heidi nor I have any illusions about the uncertainty of this belief, for we know that the powers that be, as well-intended as they may be, are as human, as fallible, as error-prone, as anyone, for they, despite their pretense and protestations to the contrary, are as we are.
It is my hope that they look to their better natures as the great men before them did, as Heidi and I look to our better natures to be the best that we can be.
Sources: Wikipedia / Google / Lonely Planet Vietnam / Lonely Planet Turkey