While there is no genetic variable dooming co-relations to incest, getting it on with a step-sibling has a visceral taboo element.
For this reason, the situation is the notorious fantasy of many. It's arouses a curiosity based on a particular tension: the taboo quality keeps it off limits while the assumed possibility that these relationships truly exist keeps people wondering.
---
Someone wondered enough to tap into the best place to see about that possible reality: the anonymous legions of the internet, a group that seems to have done and thought about everything ever.
ShadowSwoopz asked, "People who've actually slept with their step-sibling or sibling, how did it happen and how was your relationship affected?"

A Belated Taboo
"I had a friend in high school that dated this girl for like 6 months before their parents decided to randomly get married, they (the parents) only dated for like a month."
"A few months later he is trying to set me up with his sister and bragging about her prowess. It was very weird."
-- illpicklater
Robbing a Hand-Me-Down Cradle 
"My older brother dated our older step sister. He was 15-16 she was 30-32. My mum was LIVID about it; her dad pretended it wasn't happening."
"She was a bit of a sugar mama; bought him lots of nice stuff; flew him places. She took him to parties."
"My mum thinks she dated my brother just to spite her."
-- amibritain
The Spitefully Motivated Kind
"Mom dated a guy. Guy had a son same age as me. We hated our parents and slept together. Had a fun time. Broke up due to him using drugs and me not dealing with it."
"Both are married(to other people) and happy. We don't talk even through we see each other at family gatherings after our parents got married."
A Shocking Realization
"I accidentally boned my half sister while we were in high school. Basically we had never known each other before hand and when we met in high school she confessed that she had feelings for me, so we started dating."
"About 1 year in we started having sex."
"Then she introduces me to her parents and there I meet my father who I had only known from photos, since he and my mum got divorced when I was born."
-- homurablaze
Strangely Non-Dramatic
"Our families had recently been blended and we were living together for the first time. We just slowly grew closer together and eventually kissed. I'd often sneak into her bedroom late at night."
"We cooled off because I went away to school and got a serious girlfriend. We ended up hooking up and having sex on the regular for a few years when we lived in the same city and we were both single. We stopped when we both got partners."
"I don't regret it at all. It was an act of lust between horny teenagers that deepened to acts of loving affection between consenting adults."
Not How I Expected This Story to End
"I slept with my step-sister. She came in town for visit her dad and when I went outside to help bring luggage in she gave me the "eyes" as soon as she saw me and instantly I knew I was in trouble."
"For a week and a half I kept being polite and trying to remain distant...but I had never had anyone want me that badly and I gave in and we secretly got together for the remainder of the month she spent in town."
"We were both young and dumb and fell in love, and thought we hid it well. But when my step-dad found out after she left I got my a** beat."
"For a few years they wouldn't let her visit and we kept in touch, then after college I moved to where she lived, and we have been together ever since. 11 years now and we have a 5 year old daughter and 3 year old son. Everyone is completely fine with it now and we make jokes about it all the time."
Down the Road, Out of Nowhere
"My Mom had a best friend. She died; adopted her son who is older than me. I was 8? He was 18? And I idolized him. He took me shopping, out to eat, and just hung w me like a brother. I lived with my father, my mom died, we both grew up."
"Ran into him when I was 19 and THAT was a fun weekend. Now I'm much older, we still talk but we never talk about it."
Repeatedly Left Alone 
"I slept with two of my step sisters."
"One day I'm stuck in a part of town real late after the trains stop running. No way to get home I remember my moms boyfriend lives around there. I walk to his house, only his daughter is home. Mind you were both about 21 now, she lets me in and we start hanging out and drinking."
"One thing leads to another and we do the deed. At some point her father came home but he didn't say anything and just went to bed."
"Second story is about the sister of the girl mentioned above. We're at a house party at the sister #1 apartment. After a night of drinking it winds down and everyone leaves. Sister #1 goes into her room with her boyfriend. So sister #2 and me are alone in the living room talking."
"The drunk me starts asking about her old friends and the conversation turns sexual somehow. Then we start kissing and make our way to a spare bedroom."
"Yes. I think I may have had a drinking problem."
Washing the Hands
"She and I had a one night stand. Didn't know she was my step-sister until I found out that my father secretly got married to her mother. We never mentioned it again."
A Mere Technicality
"My parents are actually step siblings. They began dating when they were teenagers and when their parents met they fell in love and got married, making my mom and dad step siblings."
"They ended up moving in together since they were both still living with their parents and my grandparents just let them share a room. It's always been a joke in our family that my mom is my aunt, my dad is my uncle, and my brothers are my cousins."
Can't Even Keep this One Straight
"My dad's brother married my mom's sister. My parents somehow didn't really meet until several months after the wedding."
"My cousins and I are as close to incest as it gets without actually crossing blood relatives."
"Just for fun, my siblings have a different dad than me so I actually look more related to those cousins than I do my own siblings. I just try to not explain that to people but it definitely is weird when it gets out."
Unflattering Reputations
"Rumor has it her and her brother are 'oddly close.' I just found this out from somebody who grew up in her town."
"Apparently they always seemed more like a couple than siblings. She describes her brother as her 'best friend' but his meddling and overall nosiness about our relationship has more of an ex bf feel to it than protective brother."
"Obviously I can't ask her if she used to f*ck her brother, but after hearing that it was a pretty widespread rumor, it's definitely concerning."
-- VirgilCaine_
It's Not Always Just a Fantasy 
"It was years of sexual abuse & it literally f*cked up my life. I don't talk to him & have made it clear to my entire family that I don't even want to hear his name in conversation. Huge family drama ongoing years later."
"I hope he does an awful death & burns in hell."
Simply Put
"Sucked my brother's d*ck once, we just pretend it never happened." -- bubba_y
"I can't imagine how awkward that would be. I'm glad you guys didn't linger on it or try something else." -- TheAmazingDisgrace
Slowly but Surely
"So my mom was dating this guy she met on match.com around the time that I was 15 years old. His name was Stan, and his daughter was f*cking hot."
"Stan lived about 2 hours away so he usually came up on the weekends to visit."
"He would bring his kids to our house for the weekend and we would all sleep in my room. Her brother on the floor and her in the bed with me. Often. Nobody questioned this. We started messing around pretty regularly at this point. Making out and hand stuff mostly."
"One night we were awake really late watching music videos, her brother was asleep on the floor, and it just happened. She looked at me, I looked at her and then I pulled my teenage piece out and she stuck it in. It was dope."
"I did my thing, and then instantly leaned over the bed to make sure Stan jr was still sleeping only to see his traumatized eyes wide open staring at the TV."
"This carried on for about 3 more weeks until Stan jr told his Dad what me and his sister had been up to. He broke up with my mom the next day and asked for the ring back."
-- Wilde_Cat
Television has emerged as one of the greatest, most essential tools of art and culture.
I'm not exaggerating, I believe that to be true.
Nobody really thought the picture box/boob tube would take off.
Now look.
Can you imagine life without some of the stories we've experienced?
Redditor OpulentOwl wanted to know about the tv shows our lives would brighter with, they asked:
"What's a great TV show that nobody talks about?"
I love The Closer & Major Crimes.
So well done.
Take a look.
Brilliance!
"Most of Bryan Fuller's stuff (other than Hannibal, which did get some traction). Dead Like Me and Pushing Daisies were both top tier." ~ nostalgicBadger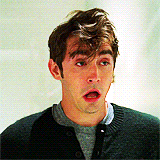 Giphy
JK Forever!
"Counterpart. Great cast and acting, cool story, two solid seasons." ~ elevenghosts
"I want to go back and rewatch it - the other side had a global pandemic that killed millions. As a result they don't gather in groups in public, they wear masks, they have UV hand sanitizers everywhere. And all this predates covid by a few years. Also JK Simmons is terrific as always." ~ canuck47
CBC History!
"The Terror. (season 1 is AMAZING)." ~ MagdaCadabra
"It was really interesting watching this series because it is part of Canadian history. I watched an old CBC documentary about it and some of the oral histories from the Inuit suggest there was a group of men still walking like 8 years on from when they first abandoned ship." ~ TheMightyWoofer
Actors Galore
"I really liked The Knick." ~ ricomt21
"The Knick had such an incredible cast. One of those shows for which I actively searched out the actors once it wrapped. I'll watch André Holland and Jeremy Bobb in anything! Chris Sullivan was sooo good with Cara Seymour. (Unfortunately, I can't watch him in This Is Us… not my cup of tea.)" ~ CCMacReddit
Precious Metal
"The Detectorists. Extremely dry and very British, but a really heartfelt and lovely comedy about some metal detectorists in Essex." ~ BwingoLord1
"Any of you chaps see a trampoline?"
"https://youtu.be/2-iyz1UB1og That's the clip that I usually use when showing people the show. Either grabs them immediately or meh." ~ thermbug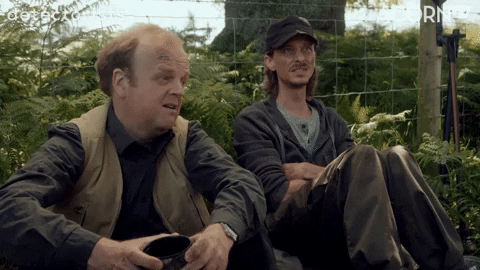 Giphy
I loved Dead Like Me.
That ended way too soon.
The Knick? Meh...
Huzzah!
"The Great. It's...great! Hilarious and charming and occasionally a true story." ~ Dusk9K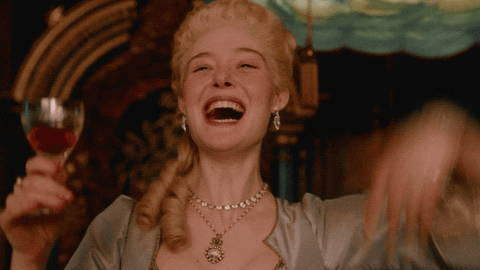 Giphy
Miss you Ted...
"Better off Ted was unceremoniously killed before its time, with ABC citing a lack of viewers. It pops up from time to time on reddit, but being from 2009, it's largely out of the cultural sphere these days. Which is unfortunate, because Portia de Rossi in particular is incredible in it."
"I was looking for a good clip to show the best of this show for people who haven't watched it before, and the Jabberwocky presentation, linked below by a brilliant person, is probably the single greatest example of the show I can think of. As a few have been asking, if you're wanting to give it a shot, it's on Hulu right now." ~ lifelongfreshman
On a Hill
"Mission Hill. Just too ahead of it's time." ~ MotherLoveBone27
"It could totally come back in today's culture. Well, almost; it's literally a major plot point that Andy, after losing his waterbed selling job and mucking about, nets a job in marketing thanks to his friend Jim, being seen by Jim's boss as 'youth of today' and thus valuable for marketing input."
"That spin doesn't really work in current times, so in the event the series does come back, it'd be interesting what the writers do." ~ digitaldrummer1
Sci-Fi Best
"Farscape is one of my absolute favorite shows of all time and it pops up occasionally on threads like this but I never hear it talked about in the wild." ~ sharrrper
"Farscape is probably my favorite sci fi show for so many reasons. Great writing, interesting world, and they didn't phone in the aliens with facial prosthetics and some kind of bullcrap hand waving about 'ancient ones seeding the galaxy.'" ~ emu314159
90s Genius
"Sliders is a show that was supposedly popular in the mid 90s yet is sadly forgotten. The first 3 seasons were awesome." ~ offspringphreak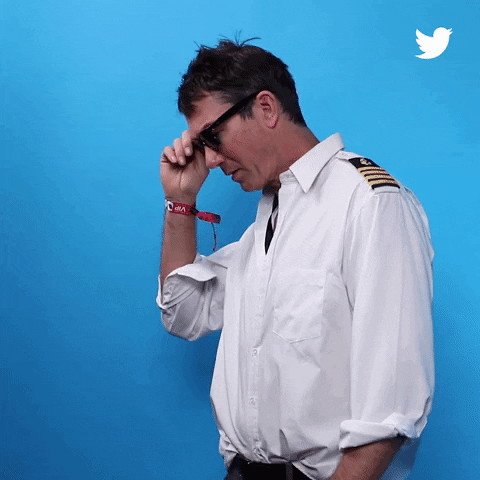 Giphy
"Sliders was awesome! I'll never forget the episode where he finally gets back to his timeline and left because the gate didn't squeak. Then a repairman comes out and says, 'I fixed that squeaky gate for you' to his mom. Thanks for the flashback!!" ~ PhatBallllzAtHotmail
Oh Sliders, talk about memory lane. Let's go get out binge lists ready!
Want to "know" more?
Sign up for the Knowable newsletter here.

Never miss another big, odd, funny or heartbreaking moment again.
Keep reading... Show less
Growing up nobody tells you that there are TONS of jobs out there to choose from.
We're presented options like "teacher" and "doctor" and "lawyer" and "sales person" - but nobody tells you that you can grow up to be a table, someone's fake boyfriend, or a shark-booper.
Yeah, I'm particularly heated about not knowing that last one was an option. Kid me would have chosen a vastly different career path had I known professional shark-booper was an option.
Reddit user CaptainLiv47 asked:
"What was the weirdest job you have ever had?"
They say it's never too late to make a change, so maybe there's still time for me to boop some sharks when I "grow up."
Clearly there are TONS of weird work options, though.
Exactly 12
"I used to work for the US National Institute of Standards and Technology, Weights and Measures Division— I was in charge of making sure all rulers were exactly 12 inches long."
- 0Ring-0
"I work in Quality in manufacturing. This is way more important than people think."
- WET318
"I picture you having this ruler made of pure platinum that is EXACT, then going to like school supply manufactures and just snapping random rulers off the production line to compare them."
"I also picture you with a big mustache and tiny glasses."
- dbatchison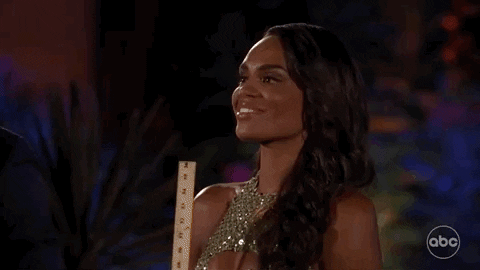 Giphy
Shark Booper
"Underwater videographer for a National Geographic documentary shoot on Tiger Sharks."
"There were always two of us underwater for the filming. One with the camera and the other one just behind and above with a long aluminum pole with a crossbar on the end. We called it 'the Defender Pole'."
"If any shark came too close (these were some very large sharks) to the cameraman, you'd give it a gentle boop on the snoot with 'The Defender Pole'."
"The project was headed by a guy named Greg Marshall, who invented a device called "Crittercam" to attach to wildlife such as sharks, turtles, lions and stuff. He was the Nat Geo producer, and along with the amazing Birgit Buhleier, headed the documentary project."
"Monkey Mia in Shark Bay, Western Australia is a very remote beach resort famous for the wild dolphin population which comes in close to the beach most days. The greater Shark Bay area is home to a huge & diverse range of marine life - including a shitload of sharks of course."
"There is a resident group of international scientists who come from all over the world to study there (dolphins, sharks, turtles). One of the PhD candidates was studying Tiger Sharks (Mike Heithaus) and Nat Geo teamed up with him to film his research as part of the documentary storyline - including putting Crittercams on the dorsal fins of the sharks to see what they did in their natural habitat."
"The sharks would be temporarily caught on static lines, then measured, blood samples taken etc - and then the Cam would be temporarily attached to the fin."

"A lot of our filming work was to be underwater during the catch and release stage - Ian Kellett (the Head Cinematographer and great friend from then on) & myself, one of us filming, the other on Boop Snoot duties with 'The Defender Pole' as the shark swam away."
"The Crittercam would automatically release after some hours, we would retrieve the device and they would study the footage. It was fascinating."
- seavisionburma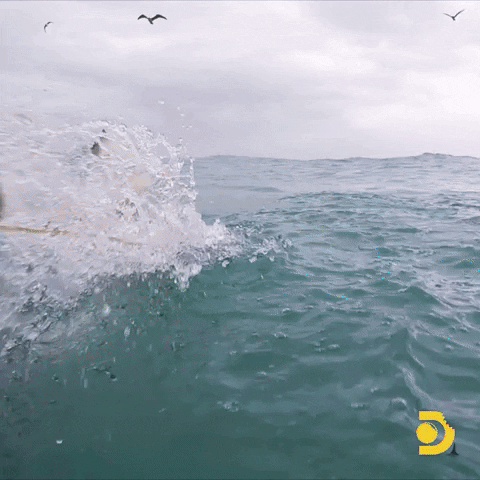 Giphy
Granny Stripper
"I once asked a guy what he did for work and he told me he 'drove a granny stripper'."
"I assumed this was slang for some road building or agricultural machinery, but nope... He was the driver for a 70 year old stripper."
"I think it was sort of a 'gag gift' situation, for example where she might be hired by the best man at a bucks night to gross out the groom. I can only assume she was ok with that."
- AnchovyMargherita
"I once had a job as a Stripper working for a printer. The job had nothing to do with removing my clothes."
"What that meant was that I took a brush and painted some stuff on tiny holes that would appear in the film they were using to develop the printing plates."
"The printer specialized in making those paper menus and similar things. ONE of our clients was "Busty Rusty" (or was it "Rusty Busty"? I forget...) an actual stripper that wanted some flyers put out on the tables at the strip club she worked for."
- RetiredEpi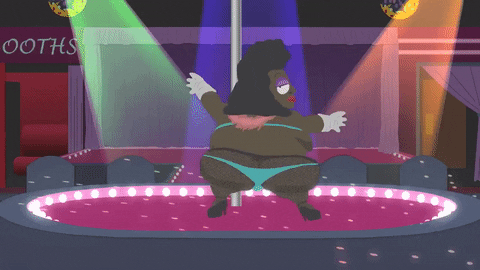 Giphy
On-Call... Kinda
"I made $30k a year to be this guy's on call driver when he came to LA."
"He only came like twice a year for a day or two at a time and I got to drive his Bentley when he was in town."
"I wasn't an official Bentley chauffeur, though they do exist."
"I got my ARCA racing safety credentials at 16 and my NASCAR credentials at 18. Class A at 21 with every added credential possible and then I gave one of my buddies rich friends a ride home one night."
"We talked on the drive from Hollywood to Santa Barbara to his house and the next day I got a call from someone richer than him thanking me for getting his friend home safely and offering me the job."
- Toof-Less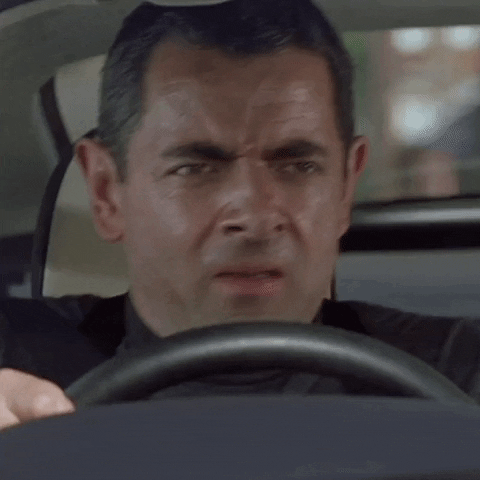 Giphy
Free Samples
"I once got paid to give out free samples of coffee at a gas station."
"I got there at 5am to be given this huge backpack with a giant container of coffee in it, and it had an air compressed nozzle that I would use to spray coffee into sample size cups."
"I was told to approach anyone pumping gas and give them one."
"It was a disaster. The air pressure was too much so the coffee would blast out every time and get all over my clothes. I kept burning myself as a result."
"It was a heatwave so no one really wanted them anyways and people laughed in my face."
"Multiple people also told me I should have gone to college, which I was in. This was just part of a summer job before my senior year."
"It was humiliating and I never went back."
- earthshifts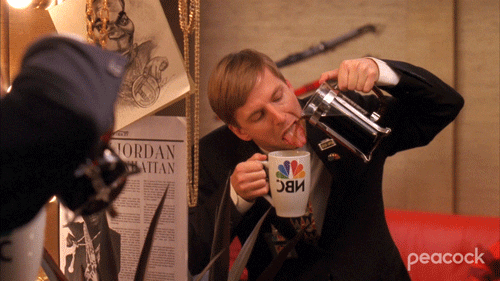 Giphy
Japanese Cabaret Girls
"I used to live down the road from a cabaret club in Japan - like a place where you paid to drink with girls and talk to them, basically. Not overtly sexual but if the cabaret girl was willing it could be."
"I used to stay up late back then so often bumped into them coming back from work around 2-3am. Some of them were basically my neighbors and I offered some supper once."
"They rarely ate properly if at all and drank too much at work so they took to the supper with the type of gusto you only get when you're drunk-peckish."
"I guess they liked my cooking. And I was a decent listener I suppose, so they hung around more and more and got guilty about eating too much of my food."
"That turned into me getting this weird gig where I got paid to essentially make food for 5-6 cabaret girls per night and let them drink bottled tea and bitch about their clients till they sobered up."
"Sometimes they puked or had to crash at mine because they were too wasted; if that happened they often paid me a bit more out of embarrassment despite me insisting they didn't have to."
"Some of them made BANK. 10k to 15k USD per month on average. I was paid like 40 per head so could make 200 per night in cash usually. Did that 2-3 days a week while I was living in Japan. Weird but really not all that bad and supplemented my living costs nicely."

"At the end of the day, they just wanted someone to talk to after a long day and homemade food to come back to."
- threechance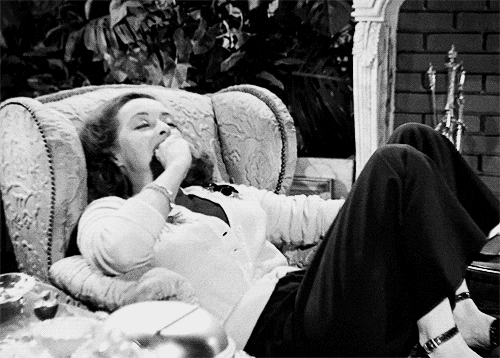 Giphy
The Intern
"Internship at a sex shop…. Don't ask me how but my school managed to find a spot in the financial sector at a sex shop."
"I kid you not, the lady was the only person working there and she had 4 interns managing the whole business whilst she was maybe a few hours each week at the shop."
"At one point she even said f*ck it, you guys are managing the shop as well."

"We had no idea wtf we were supposed to do."
"One time a customer came in and asked us if we could sell some weed. We said we don't sell that here, he went away and we called our boss explaining what happened. She yelled at us through the phone for not selling him drugs because apparently she sold drugs."
"Note that drugs are allowed in our country but only to be sold at verified stores."
"After that (this was like 1.5/2months into the intern ship and we were supposed to be there for 9 months) we were all like hell no, we ain't getting paid so we won't deal with this shit."
"She was unstable as f*ck shouting at us if we did something wrong if she was at the office/shop. We left a note on the door that the shop was closed, locked the door, informed our school and left the fuck out of there."
- Nutella_Cooki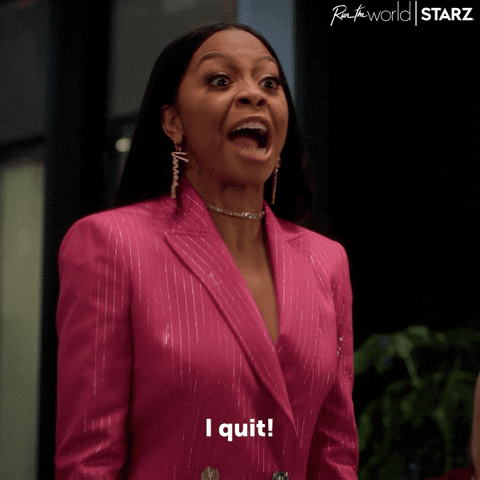 Giphy
Inventing Stories
"I spent the summer working a night shift as a writer/editor on the tv series Big Brother. Very strange. I felt like Ed Harris in the Truman Show."
"But the best thing was, we were all at desks on the big sound stage at Elstree Studios, where films like Star Wars and Raiders of the Lost Ark were made. Under my desk in yellow chalk, it said GOTHAM CITY WEST as they'd just finished filming a Batman film there."
"My job was to follow everything as it happened via a huge bank of loads of monitors. Then write up 'stories' that would go on the site and then be picked up by national tabloids and other websites."
"The problem was, if two housemates had an argument at 2.15am and I wrote about it and uploaded it, then other media would pick up on it pretty much instantly and then the Big Brother TV programme the next evening would have to cover that and show footage."
"So I was essentially the first line of deciding what got on the show the following day. And I would see everything totally live and unedited. Including at one point a drunk woman sticking a wine bottle up herself."
"But there was a lot of narrative shaping as well. You could make someone look funny by only covering the funny things they said/did. Or make someone look clumsy by only showing the times they were clumsy. Or stupid, etc."

"If they filmed you or I for 24hours then it would be easy to pick out the things we did at certain times and create a narrative about us."
- fletchindubai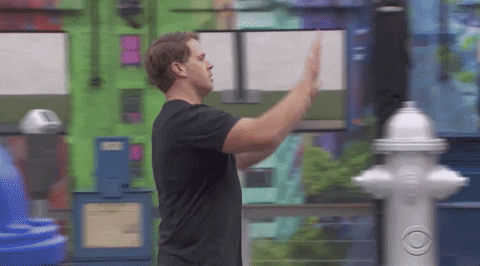 Giphy
Stand-In
"I was a stand-in boyfriend for girls to take home during festival periods. Just so the girl don't have to deal with the parents / grandparents grilling them for being single / leftover woman."
"Was a fun gig, I got free food, meet some nice and interesting people."
"I stopped now that I'm married, but my wife still wants to pimp me out for that extra $ LOL"
"This is actually very common where I'm currently based (Hong Kong). I hear same stories in China also."
"There are markets for male and female where I have heard people do trades where people go to each other families and after the dinners they go back to their normal life."
"But sometimes people pick people who are more presentable or even speak another language, I don't know why but I assumed it's for a exit strategy to tell parents we broke up afterwards?"
- Icewing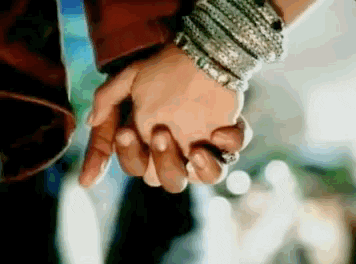 Giphy
Being A Table
"Human buffet table."
"I went to a sex convention to visit some friends who were working and ended up getting tossed a spare vendor badge. Spent the whole weekend hanging out in the Dungeon, chatting with slaves and their Masters and watching the live stage shows."
"Went for a smoke and ended up chatting with a lady who ran a pole dancing studio (they were doing fully clothed pole dancing demos on the stage all weekend) and we were just chatting when her phone rings and it's her employee bailing on a private event in like 2 days."
"She starts complaining about it, and I guess she was hired to MC a new year's event for a BDSM group at a strip club. Her staff was entirely former pro strippers so she had hired a couple of them to be human buffet tables, but everyone bailed. I jokingly said "fuck, that would be cool!" and she offered me the job."
"I got free tickets ($75/each) for me and my boyfriend at the time to the party and had a blast. Then at 11:00, I went in a back room, stripped to just my thong and was wrapped head to toe in saran wrap."
"I laid on a table, they layered all the food on me and then I got carried out on the table like a fucking queen by 4 big bouncers."
"I was told to have fun with it, so I would talk to people a bit as they grabbed the food. A lot of them had no idea it was a real person and thought it was a blow up doll or something until I would say hi."
"I scared a lot of people. Lmfao"
"At 11:45 I got ushered to the strippers change room, removed the saran wrap, had a quick shower, got redressed and went to keep partying."
"I made $750 and met so many awesome people."
- purple-paper-punch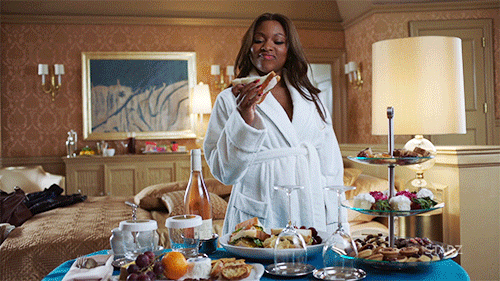 Giphy
You've read what Reddit has done for weird work, but what about you?
We know our readers aren't all working 9-5 jobs.
It's your time to shine, you wonderful weirdos, so tell us what you do!
Want to "know" more?
Sign up for the Knowable newsletter here.

Never miss another big, odd, funny or heartbreaking moment again.
Keep reading... Show less
Egregious acts and unethical practices have happened in schools since they first began.
Not too long ago, the news was filled with stories and commentary on Paris Hilton's YouTube documentary where she opened up about her time in the troubled teen industry.
In Canada, the Indigenous community is bringing home the lost native children that were discovered in unmarked graves in former residential schools. The same reckoning began in the U.S. in 2016.
Though we may not be seeing these extreme examples of unethical actions in public schools today, there are still grievances among our youth. We went to AskReddit to hear about the things we force our students to bear.
Redditor hugscar asked:
"What are unethical practices schools do?"
Some of these will shock you.
Zero tolerance policies.
"Bullied and harassed students having the same repercussions as their bully for defending themselves."
- novato1995
"Yup. All it does is enforce the idea of 'I'm gonna get suspended anyway. May as well make it worth it.'"
"It does the exact opposite of what it's intended."
- ShawshankException
"No, it does what it intends: Shields the school from any liability. They don't have to judge anyone's precious."
- Banzai51
"I remember when the zero tolerance policy started being applied to both/all parties, a behaviorist predicted an upswing of violence, plus an increase in violent intensity (from slaps to punches; from punches to stabbings; from stabbings to shootings)."
"If I am remembering right, that prediction is being found accurate."
- liquidarc
"I remember reading a story here on Reddit about a guy whose laid-back classmate was getting bullied."
"One of his bullies threw punches. The kid threw the bully through a window and broke the bully's wrist. They got the same punishment. The kid wasn't bullied after that."
"Apparently 'I'm getting punished anyway, might as well go rabid bear so this doesn't happen again' is a thing, if the story is to be believed."
- WatcherOfStarryAbyss
A lack of consequences.
"I had a bully in middle school grab and twist my thumb hard enough to snap tendon (or whatever is in your thumb. It's been a while) and nothing happened to him since he would have to sit out football if he was punished."
- TheLaughingSage
"He would have to sit out middle school football? Wow."
- SOwED
"Small (but very rich) farming town that didn't have much else going on. Sports were a very big deal and we were just the poor family that moved in and weren't part of their circles."
- TheLaughingSage
Chained fire escapes.
"Our assembly room/gymnasium had the fire escape doors chained shut, and the police department was aware of it."
- snarlyelder
"Call the fire department next time. They'll burn that sh*t down themselves! Figuratively, of course."
- Comrade_NB
"One of the few people you don't want to f*ck with is the Fire Marshal."
- Aperture_Kubi
Required textbooks.
"Requiring you to purchase textbooks brand new from the college's bookstore because that's the only way to get the access code to complete the required assignments on the publishers website."
- austininlaw
"Even better: Let the professor write the book for the course. They change one stupid thing each year so they know if you get an older edition. Plus they're getting paid to teach the course and 'write' the book each year."
- ljb2x
Limiting access to water.
"Less severe but limiting kids access to water, I.e. you can't have your drink bottle at the table. Which sucks when you live in Australia and at summer the temperature gets up to 36c and school is during all the hottest hours of the day."
- TeamLarge7729
"When I was in elementary school you could only have water at lunch if you had a lactose allergy. Other then that you where forced to only drink milk."
- ProfessionalDesk7741
"The dairy lobby."
- AMillionLittleFarts
A "told you so" moment.
"I was a decently misbehaved third grader. Told my teacher I had a stomach ache and I needed to go to the nurse. I asked a number of times. She thought I was just trying to get out of individual reading time. My appendix burst on the bus ride home."
"I was never one to ask to go to the nurse. Just a hyperactive kid my teacher apparently had enough of. Denying medical attention to an 8 year old seems unethical. This is not a 'boy who cried wolf' story for all those saying 'I told ya so.'"
- jurassicgrif
"Something similar happened when I was in second grade! The kid sitting next to me on the rug kept interrupting reading time to ask to go to the nurse because his stomach hurt. The teacher kept getting more and more irritated and kept telling him no. Then he leaned over and puked on me. Thanks, teacher."
- almost_queen
"Not allowing kids to use the restroom. As someone who was diagnosed with multiple reproductive issues at an early age, I had some pretty intense periods. And this rule made school even worse. Got the nickname "Paint Bottle" because my school was infamous for denying the bathroom (they were closed to all students during a set time because of 'misuse') and I literally had no help from anyone at all. Never realized it was as bad for other people too."
- RebelRebelPebble
"I'm a teacher. This rule drives me mental. I get it, you don't want kids wandering the halls. How about you get out of your office and patrol the halls once a day then? Or a week. Or even a year."
- GreenLurka
Invasion of privacy.
"This is probably very specific to my home country but period checks."
"I'm from Malaysia and yes sadly this is a thing and I've witnessed it firsthand. Mostly to make sure girls aren't lying about their periods just to get out of prayer activities."
- roticanaidraws
"I feel your pain! One of my P. E teachers used to record our periods in her register so she could give detentions when we said we couldn't take a shower after the session with that as a reason (note: we wanted to avoid the showers as they were open plan and we were made to shower together in front of each other. For a growing girl, it was horrible)"
- JoBoSoMo
We're failing our students by passing them.
"Passing students that aren't ready for the next grade because they need to pad their passing rates to keep funding. It's setting the kids up for failure down the road."
- VoijaRisa
"Some schools focus really hard on certain metrics. One school in my area has a ridiculously high rate of graduates that go to college. They do this in part by strongly encouraging students not intending to go to college to drop out or test out in their senior year."
- koghrun
Children are often given little autonomy or rights when it comes to taking control of a situation.
During the pandemic, some parents are practicing giving their kids more "choices with limits" to bring about well-being for their kids.
Ultimately, the lesson here might be to believe our youth when they feel something isn't right.
Want to "know" more?
Sign up for the Knowable newsletter here.
Never miss another big, odd, funny, or heartbreaking moment again.

Keep reading... Show less
Games can bring people closer together or nearly end friendships, depending on how competitive your friends and family are.
Video games have been a big part of a lot of people's lives over the past couple of years too—helping to bring friends and family together when we're apart, or serving as a bit of escapism from everyday life.
Redditor AsterSkotos24 asked:
"What's a game that's worth every penny?"
Coup
"If you have 5 friends that love board games 'Coup' is a very fun deception game!"
-randolfthegreyy
"My fiancé and I really like that game. Sometimes he won't even look at his cards until someone calls him on his bluff. So he'll say he's a Duke but really has no idea."
-OwlLavellan
Cities Skylines
"Cities Skylines. After understanding and solving traffic and other problems, I'm a wiser man. And I'm not kidding. My world view has changed. I know more."
-filipv
"I never could get into it, my cities would always fail, but I was playing it the other night and for the first time ever I was doing well. I was so pleased, I had a bit of commercial, and I was building lots of industry for jobs, power was a bit sketchy but it was working."
"I was fixing roads, was pretty happy with a junction I made, and then suddenly everyone started leaving and I had no population. Turned out while making the road I accidentally deleted a pylon and cut power to the whole town."
"I had played for like 2 hours without saving at any point, I decided that it was time to just go to bed at that point."
-Bacon4lyf
Worms Armageddon
"Worms Armageddon"
-ThePenguin1898
"Love that game. But man, do I suck at using the ropes."
-gachunt
"I play Worms Armageddon every weekend with friends around the country(UK). The servers are still really active too, not bad for 20 year old game 😀"
-RoadToRuin86
Factorio
"Factorio. Bought the game for 20 bucks like 10 years ago off their website and it's gotten constant updates to this day."
-spytez
"It's also one of the deepest games that has come out in recent times. It has actually ruined other strategy/simulation games for me because they now seem easy and shallow after playing Factorio for hundreds of hours. Definitely worth every penny."
-Terryble_
"I'm an engineer, but I just don't have the depth to optimize to the level that other people do in this game"
-CatFancyCoverModel
Plants vs. Zombies
"Plants vs Zombies the original."
-readzalot1
"Remember when the OG version had a thriller zombie? Then Michael Jackson died and his family asked it be removed. Now there's a disco zombie instead."

-Vercury
"I bought that for $30 when it was new, grabbed a physical copy from my local supermarket."
"It is now $1 digital for the exact same content, and legally free if you know where to look. Yet, I still have the same feeling of 'lucky me' that I only had to pay $30. Because that game? That game is worth thousands to me."
"F*ck EA for dragging it through the mud like they did."
-Robotguy39
Left 4 Dead 2
"Left 4 dead. Or better L4D2. Sometimes 2.99 and has so many community maps. Like hundreds, so you can play so much content for basically free."
"You can work together or you can run off and shut doors in people's faces."
"It truly is a gem."
-diecakethrower
"I remember walking into a GameStop for the first time when left 4 dead came out. I wanted a PC copy and they explained to me what steam was, they created an account with me behind the counter, taught me how to use it and sold me a gift card."
-Crazed_Archivist
The Orange Box
"The Orange Box. Came with Half Life 2, Portal, and Team Fortress 2. All solid games and all for what was a relatively low price."
-West-Management-2263
"Basically 3 in 1 price. I'm pretty sure it was the first thing 90% of steam users bought 15 years ago."
-Odinovic
Slime Rancher
"Hollow Knight"
-marketraisedkoi
"I love this game, but I'm so f*cking upset that we waited years for a switch version and then they come out and say that sr2 is only on pc and Xbox."
"My favorite part about this game is that it got 'recommended' to me in a game of league of legends. I got absolutely dumpstered and the mid laner jokingly said maybe I'd be happier playing Slime Rancher. Like as an insult. Joke's on him, great game."
-zehamberglar
"Someone finally mentions it!! I've been telling my friends and family to check it out for years and no one has ever heard of it or they aren't willing to give it a try."
-Tsukune_The_Ghoul
Hollow Knight
"Hollow Knight"
-Kirby_Boy_92104
"I bought Hollow Knight twice, once on Switch and once on PC. I still feel like I've underpaid Team Cherry"
-joetotheg
"Hollow Knight is my favorite game. It reignited a love for video games I thought I'd lost. The music and art are out of this world beautiful."
"I think my first file had 120 hours on it and I wasn't not at the 112% competition (because of dlc they added - for free btw). Second playthrough when I bought the game again on a different console I got to about 103% and 80 hours in. (I'm pretty darn slow at it)."
-zzaannsebar
Subnautica
"Subnautica"
-WhoAmEi_
"'This biome contains 7 of the 9 prerequisites for causing terror in humans'"
-Youpunyhumans
"The biggest scare I had in this game was when I didn't realize I was in the abyss, I was in the sand area behind the Aurora, music was peaceful, I even seen a sandshark near, I look to my right and big ass ghost leviathan coming straight for me like a train, there was so much terror that went through me in those 10 seconds. 10/10 would recommend."
-Woahhdude24
"Played this the first time in VR. Pretty traumatising. Would recommend"
-MostlyDisappointing
Whether your tastes trend more toward games played together around a coffee table, solo adventures in far-flung virtual lands, or competitive multiplayer online battles, there are some games that are going to be worth every penny you spend on therm—and more.
Want to "know" more?
Sign up for the Knowable newsletter here.
Never miss another big, odd, funny, or heartbreaking moment again.
Keep reading... Show less