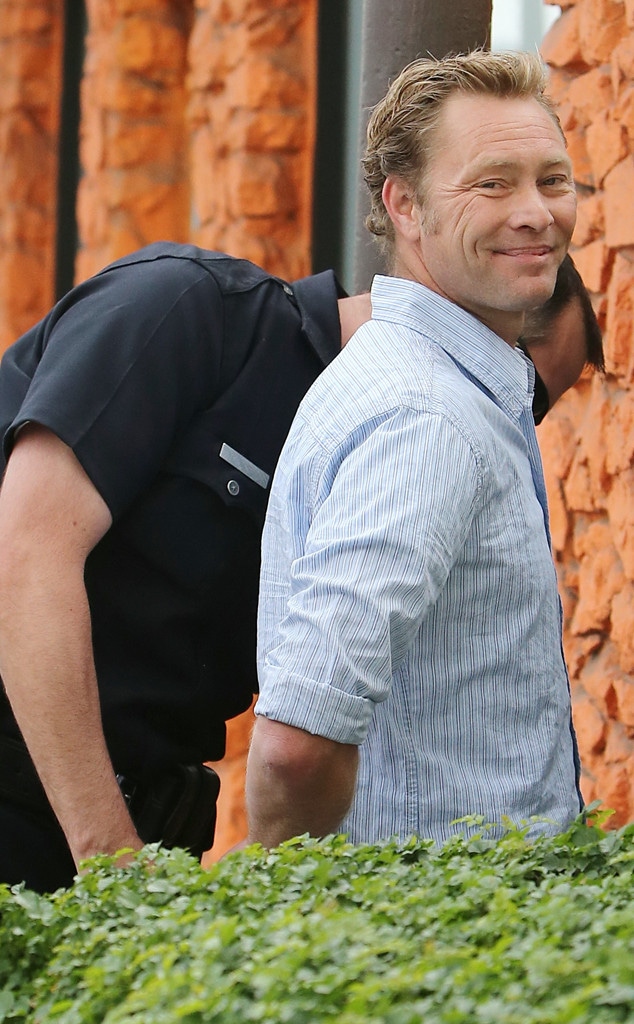 Karl Larsen/INFphoto.com
Don't tell mom, but dad just got detained.
Christina Applegate's rocker husband, Martyn LeNoble, ended up getting patted down by Los Angeles police on Sunday after getting into an altercation with a photographer who had been snapping pictures of the Anchorman actress and their 2-year-old daughter, Sadie.
The alleged incident occurred outside a Studio City kids' party venue called The Coop where the toddler was attending a birthday party and the Porno for Pyros bassist confronted the paparazzo and things quickly got heated.
When officers arrived, they frisked LeNoble and subsequently questioned him about what went down.
Per the New York Daily News, the 44-year-old musician told the cops that the pap "got physical" with him and "wouldn't back off," when LeNoble asked him to stop taking photos of his child.
"We're tired of being harassed," the Dutch native told the paper.
LeNoble added that he believed the shutterbug had tried to "provoke a fight" and invited him into a "back alley" to duke it out so that he could get even more pictures he could then turn around and sell for a quick buck.
"Let's see what kind of man you are," LeNoble quoted the photographer as saying.
After a brief investigation, police subsequently let Martin go back to the party.
Unfortunately for Applegate and LeNoble, a brand-new California law increasing the possible punishment for paparazzi harassing celebrity kids doesn't go into effect until January.
Senate Bill 606, which passed last month and garnered the support of Hollywood stars like Halle Berry and Jennifer Garner, also makes it easier for a parent or a legal guardian to sue a photographer for damages related to an incident of harassment.