Klang River
[an error occurred while processing this directive]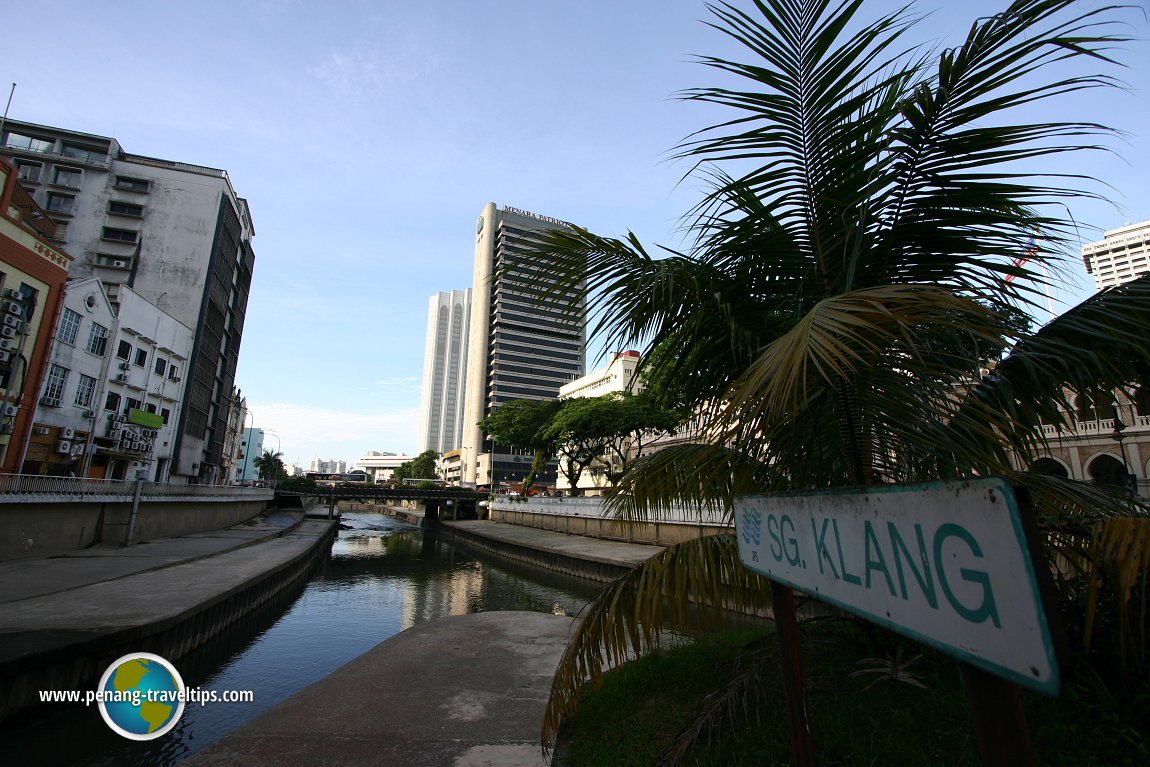 Klang River, at its confluence with the Gombak River.
(8 February, 2006)

B. Melayu
The Klang River
is the main
river
flowing through
Kuala Lumpur
and Selangor. It has a length of 120 km. The Klang Valley, which covers 1288 square kilometers, is the basin drained by the
river
.
Klang
River
has 11 major tributaries. The
Gombak River
forms a confluence with the Klang
River
in the heart of Kuala Lumpur, and the very confluence gave the city its name. Other tributaries include the Ampang
River
, Sungai Penchala and
Sungai Kuyoh
. Klang
River
itself has an older name, Sungai Seleh, which is almost unheard of today.
The Klang
River
has its source in the highlands of Selangor, about 25km to the northeast of Kuala Lumpur. Along its course are two major dams, the Batu Dam and Klang Gates Dam. Due to heavy development, certain stretches of the Klang
River
have been reduced to nothing more than a concreate drain. This has resulted in flash floods within Kuala Lumpur.
To reduce the occurence of floods, the SMART Tunnel was built. It serves a dual purpose - as a vehicular tunnel during normal circumstances and as a storm drain in times of heavy downpour.
In order to understand the Klang
River
, I traced its course from its delta at Port Klang all the way to Klang Gates Dam. I found that the distance is about 88.5 km, that means, about a quarter of its length remains above the dam. I could only trace the course up to Klang Gates Dam, beyond which
Google
Maps
is not sufficiently accurate to pinpoint the source of the
river
.
Being able to view the entire course of the Klang
River
, I get a better understanding of how the
river
flows through the Klang Valley on its way to the
Straits of Malacca
(or, to be precise, Klang Straits). I found that the
river
flows to the south, near
Puchong
, only to curve northwards around Kampung Bukit Lanchung. At the Shah Alam Technology Park it curves once more to begin a zigzag course heading west. As it approaches the coast, the Klang
River
makes several big loops before entering Klang Straits between Southport and North Klang Straits Industrial Zone.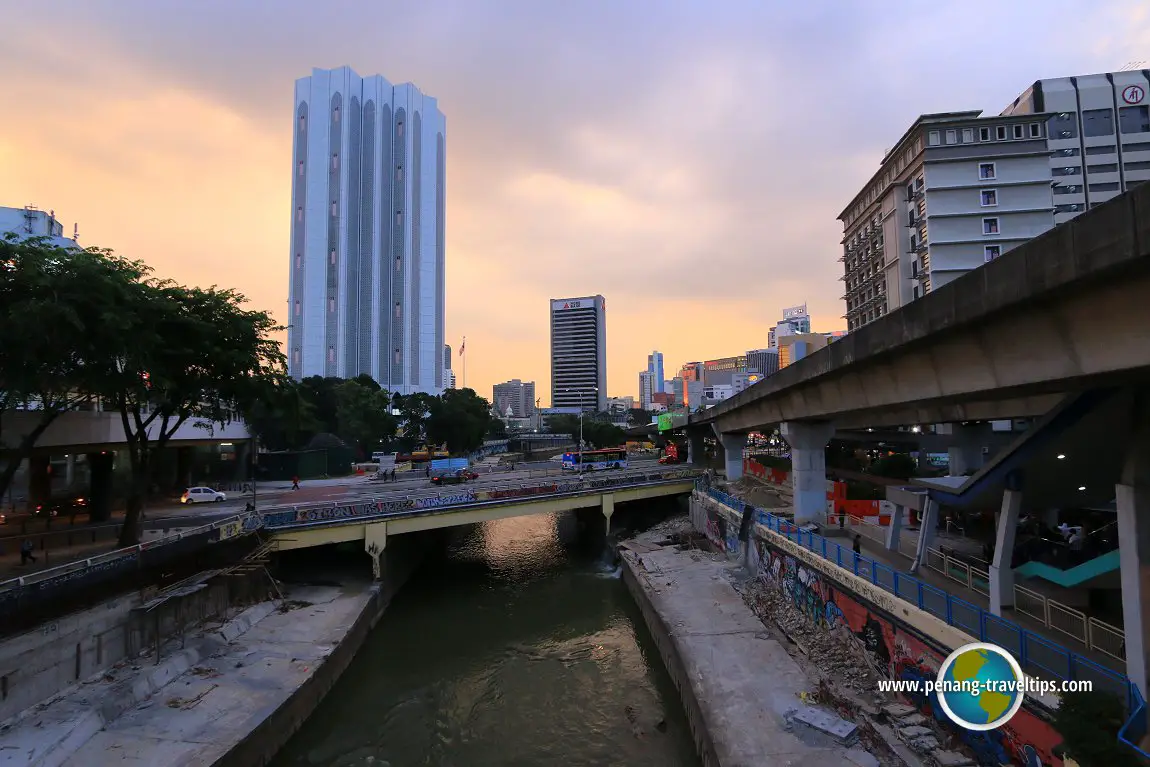 Klang River through Kuala Lumpur at sunset. The banks were undergoing beautification when this photo was taken.
(10 September, 2016)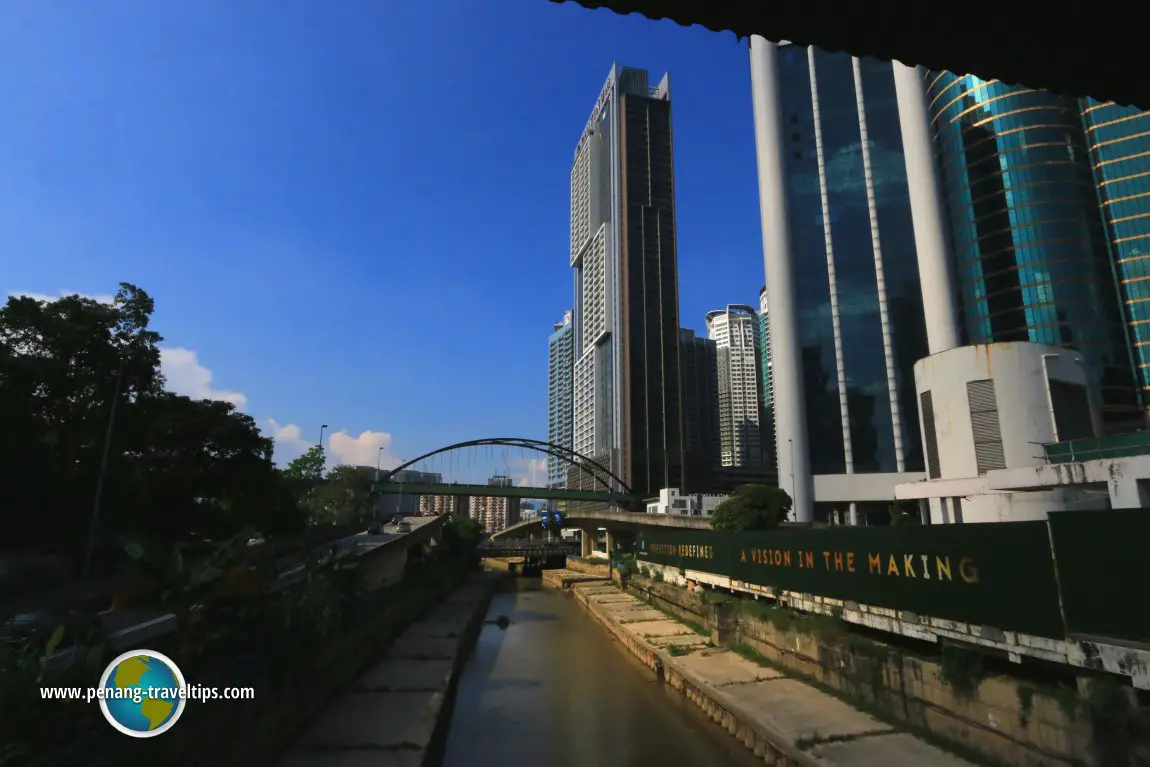 Klang River near the Dang Wangi LRT Station, with view of Platinum Suites.
(14 June, 2017)

Map of the Klang River
[an error occurred while processing this directive]
Copyright ©
2003-2021 Timothy Tye
. All Rights Reserved.