Singer Jesse James Decker slammed for breastfeeding while 'drinking'
By Natalie Oliveri|
Controversial photo sparks backlash
An American singer has sparked an online backlash after posting a photo of herself breastfeeding while holding an alcoholic drink.
Jesse James Decker shared an image to her official Instagram page, showing her nursing son Forrest.
She was holding a glass of champagne, prompting many of her followers to question whether drinking while breastfeeding is healthy.
The image was captioned, "Cheers b*tches" and has had more than 300,000 likes.
But the mother-of-three's snap has also divided her fans.
One wrote, "Not offended by the breast I'm offended by the alcohol. The CDC [Centres for Disease Control and Prevention] is strongly against drinking anything alcohol when you're breastfeeding and even more so while you're feeding. Bad idea and the reason many children are so messed up these days. #badmom".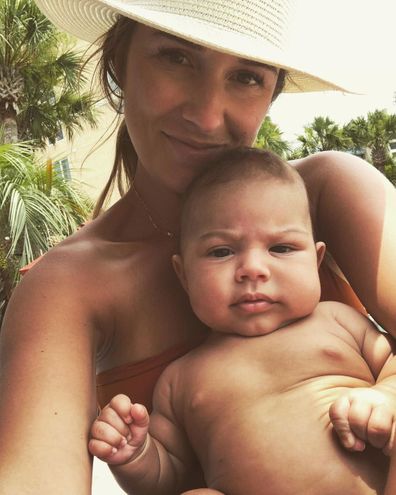 While another critic said, "Why post a picture of you drinking wine and breastfeeding? So stupid to do this to your baby".
But many of her followers threw their support behind the 30-year-old mum.
LISTEN: Liz Ellis talks to Deb Knight about her infertility struggles, Jody Allen from stayathomemum.com.au gives her tips on how to deal with fussy eaters, Jo Abi has a 'Tuscan dilemma', and Sandy Rea explains why kids lie.
"I love how real you are. Nursing is a completely selfless, time consuming & life restricting act that is 10000% worth every minute of it for your children. You shouldn't have to hide nursing and you should enjoy your wine without judgement!!! Go girl!!"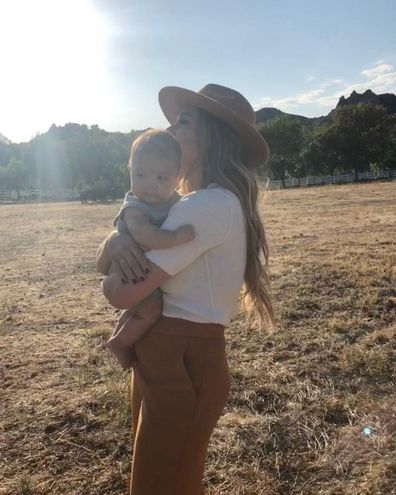 Another of Decker's supporters said, "Being a mom is hard enough and we get judged for absolutely every move we make !!!! Took guts to post this pic! You go mama!!!"
The country music star has yet to comment on the controversy.
According to the Australian Breastfeeding Association (ABA), drinking alcohol is ok – as long as mothers plan ahead.
"Alcohol will be in your breastmilk 30–60 minutes after you start drinking," the ABA says on its website.
"The safest option when breastfeeding is to avoid drinking alcohol altogether."