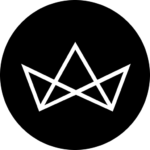 Q&A: Chef James Sharman on The Leah, British comfort food and his globetrotting adventures
After a couple of years touring the world and learning about a wide variety of international cuisines with travelling restaurant One Star House Party, chef James Sharman is going back to basics — British basics, that is. At new restaurant The Leah in Causeway Bay, where Sharman serves as Creative Director, the English chef focuses on comforting classics such as whole roasted Dover sole, pies made from scratch and beef Wellington. The dining room, meanwhile, conjures the greenery-filled charms of a traditional conservatory, a theme that continues on the expansive outdoor terrace that's filled with plants.
To those familiar with Sharman's work travelling the globe and sampling its many different flavours, The Leah's straightforward menu may come as something of a surprise. To find out what inspired him to return to his roots, we sat down with the chef to discuss the joys of British comfort food and his many adventures around the world, including cooking on Mount Everest and unexpectedly working as a farm labourer in Sichuan Province.
Where did the inspiration for The Leah come from?
It came from a house I used to live in. When I was halfway through my life working and training in London, I lived in a nine-bed house share. Most of the people living in that house were chefs working in Michelin-star restaurants. Those restaurants were closed on Sundays and Mondays, so on a Saturday night we'd bring back whatever ingredients were left over: slightly obscure ingredients like turbot liver and bone marrow and foie gras.
We'd put together all the ingredients and cook what to us was like real comfort food. So we ended up doing things like bone marrow gnocchi and awesome whole roast Dover sole with different types of sauces that you wouldn't really come across [anywhere else]. We just came up with this really nice approach to British food.
British food, what does that mean to you?
Comfort food. Really hearty, desirable comfort food, like the best pies with the most care and love put into them. They might not look the same every time you try it, but they're always going to be great.
Can you elaborate further?
What we're trying to work on is the techniques. If you're going to make a beef pie, for example, the ratio of those ingredients is nowhere near as important as beautifully roasting the beef that goes into the pie. That's what's gonna make the difference, not like how many millilitres of a certain type of wine you have.
All that stuff is really negligible and it's not going to make it taste like it was made by a person who wants it to taste great — and that is what British food should feel like, like when you're in a great pub or around somebody's house that you know is great at cooking.
What are your favourite dishes on the menu?
There's a lot of stuff we're doing which I've always — when I lived here in particular — wished I could find: whole roast Dover sole with like a really good shallot caper butter, beef short rib pies, bone marrow gnocchi — these hearty, sort of slightly weird things we've put together that I would really crave.
Has the One Star House Party journey come to an end?
I wouldn't say it's come to an end, but we sort of did what we set out to do. It's a very expensive and taxing exercise. We're looking at doing another kind of round in a different way in years to come, but obviously it's a massive endeavour.
Let's talk about your travels a little bit. What's most amazing place you've visited?
Oman was amazing. I didn't really know what to expect. I mean, half of the people I speak to have never heard, which I think is pretty crazy, right? Obviously every country was very different from one another but Oman was just so different in like technique and style, and just our whole experience with food. Even culturally it was a bit of a shock. My mate and I were in a supermarket and there was a lady in a burkha, and she hit on my friend and asked him for his number! It's not a thing you would see very often and only in Oman would that happen. It's just like a very, very warm-feeling place.
Did you have any negative experiences on the road?
I think we had a particularly rough time in Thailand because we did the pop-up six or seven weeks after the king died. The whole thing was for a documentary and we filmed a lot, so we had no choice but to stick to our original route, which was to drive pretty much the entire border of Thailand until we got to Bangkok. We got six or seven bits of hate mail when we actually got to the restaurant. I don't think that's a very accurate portrayal of Thailand in general, but it felt like a real struggle [then].
Did anything dangerous ever happen to you?
In Mumbai we had a lot of road accidents. I mean, Mumbai is obviously famous for being a bit of a kind of haphazard place, but we did a three-and-a-half-mile drive and we were in three accidents on the same route. We happened to be carrying all of our tableware for the restaurant and we like lost half of our plates.
I heard you had an interesting experience in Sichuan Province.
Oh, God. We really wanted to learn more about Sichuan [food] because to us, it was more of a sensation than a flavour. We didn't know much about it and it was such a huge thing that we felt like we had a lot to learn. We used Tinder Plus to kind of scout the areas where we saw a lot of Sichuan berries were growing on Google Earth. One of the chefs got a match in the right area, and they arranged for him and I to go there and stay with her on the farm she lived on for a couple of weeks to do some research. We thought, "This is brilliant."
We drove about five hours out of Chengdu and then we had to hike 45 minutes up to this farm. When we got there, she was there, but her dad was raging because he didn't know anything about this, and it was completely unbelievable that she would do this. The whole family knew nothing about it, so they had a whole argument. Obviously I didn't know what was going on, but the solution to the argument was that we couldn't leave. We were allowed to stay given we would work, become free labour and stay with the other laborers. So we got saddled up with these wicker baskets and Kevin and I were just going around picking  for two weeks and living on very small measurements of congee.
But what came out of that was a real good understanding, not just for Sichuan spice, but for Sichuan fruit: the berry. And then we found ways to use the leaves and the wood, 'cause we had a lot of time to kill, at night when we were just, like, getting a little taste of slavery.
Would you say cooking at Everest base camp was the most intense experience?
Definitely not the most intense — it was the most serene, I'd say. I mean, it's just gorgeous. The whole stress of what we had to do was taken out of my mind when I'd turn around a corner and see six or seven mountains. It would shut me right up — it's the most incredible place.
The Leah
Address
Shops 308 & 311, Lee Garden Two, 28 Yun Ping Road, Causeway Bay