Vince McMahon's illegitimate son storyline is perhaps one of the strangest in WWE history. The story promised huge implications for the future of WWE with fans theorizing who the illegitimate child could be. Many thought the story would go all the way through to Wrestlemania and would create WWE's next big main event star.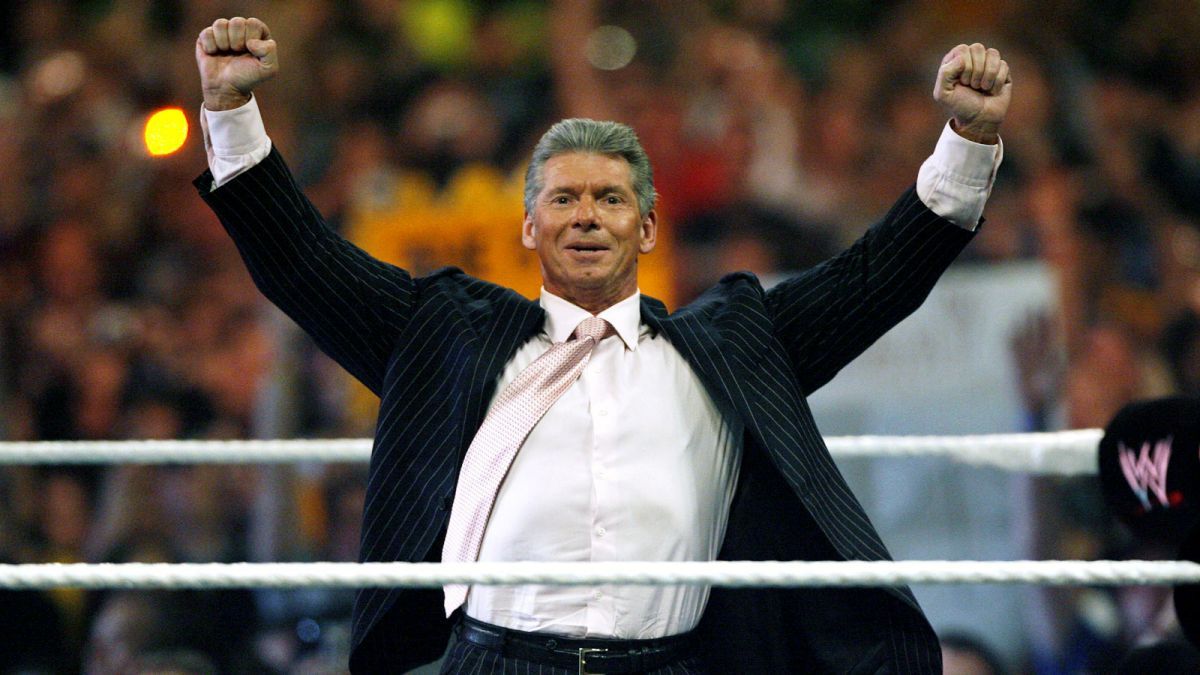 It didn't.
Vince McMahon's Illegitimate Child is… Mr. Kennedy?
In 2007, an episode of Raw ended with Johnathan Coachman, McMahon's assistant at the time, informing Vince of a paternity suit regarding an illegitimate long-lost child of Vince McMahon. In the following weeks, this illegitimate child was revealed to be a member of the WWE roster. This caused chaos on WWE TV, who was Vince's child? Vince suddenly became very suspicious of every wrestler on the roster.
This WrestlingInc report from 2007 reveals what the rumored plans were for the storyline. "Current plans call for the Mr. McMahon paternity angle to lead to a WrestleMania 24 main-event match between Triple H and Mr. Kennedy. At last word, the plan was for WWE to continue slowly dropping hints that Kennedy is the illegitimate child before finally revealing his identity during a three-hour Raw special in October.
Stephanie McMahon will be returning to television on a full-time basis in the near future — likely in October or November. She will be returning because her status as her father's heiress will become threatened due to Kennedy. Triple H would reveal his real-life marriage to Stephanie, thus disclosing that he is Vince's son-in-law. This would set the stage for the Raw main event at WrestleMania, which at last word is going to be Triple H as a babyface vs. Kennedy, likely for the title and with all the members of the McMahon family somehow involved."
Obviously, none of that happened.
On the September 3, 2007 episode of Raw, Vince was confronted by the rest of his family. By the end of the segment though, they were interrupted by Mr. Kennedy and Kennedy outright claimed that he was the one, he was Vince's illegitimate son. Mr. Kennedy was then confronted by a paternity lawyer, who claimed that Mr. Kennedy was lying and that Vince's real son would be revealed the following week, which just so happened to be in Green Bay, Wisconsin, Mr. Kennedy's hometown.
That week, Mr. Kennedy was suspended following a wellness policy violation, leading to WWE dropping Mr. Kennedy as the illegitimate son and having to find a whole new direction for the storyline.
Vince McMahon's Illegitimate Child is… Hornswoggle?
The Raw in Green Bay, Wisconsin ended with a bizarre segment in which Vince had the entire roster at ringside with the paternity lawyer on the TitanTron slowly listing off attributes of Vince's illegitimate child, consequently eliminating members of the roster upon each hint. The first hint was, "Your son is not extreme." Therefore eliminating members of the ECW roster. "Your son has a fondness for gold." Thus eliminating superstars who hadn't been a Champion. "Your son's skin is fair, as is his hair." Eliminating non-Caucasians (which Vince appeared quite happy about). "Your son is an individual." Eliminating Tag Teams. The final clue: "Your son loves to play the game." Leaving Triple H the only superstar left in the ring. Quite awkward, considering Triple H is married to Vince's daughter. The lawyer then said Triple H was not the one and that Vince's illegitimate child was… Hornswoggle!
Hornswoggle then appeared from under the ring and embraced his new father, much to the disgust of Vince McMahon. What followed was months of unfunny comedy skits, with Vince McMahon trying to teach Hornswoggle about tough love and how to be a real McMahon. Hornswoggle acted like a legit child in these skits, and they were absolutely painful to watch.
This storyline which had promises of a main event level angle leading into WrestleMania, as well as pushing a new main eventer, descended into months of absolutely worst-of-all-time comedy segments.
The story ended as convoluted as it started, JBL would reveal in February 2008 that Hornswoggle was not McMahon's son and that he was actually Finlay's son. JBL exposed that the whole thing was a scam thought up by Shane, Stephanie, and Linda McMahon, along with Finlay… None of it made any logical sense, though the storyline ended in an admitting awesome Belfast Brawl between JBL and Finlay in the opener of WrestleMania 24.
The storyline promised "big" things, but the whole thing was doomed from the moment Hornswoggle was revealed as Vince's illegitimate son.