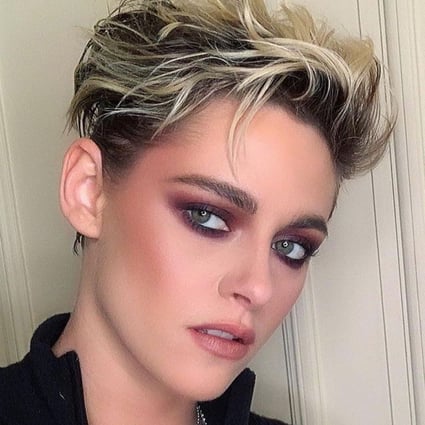 Twilight and Underwater star Kristen Stewart recently teased engagement to girlfriend Dylan Meyer – and has previously attracted considerable attention from US President Donald Trump. Photo: Instagram
From blasting Donald Trump on SNL to dating Dylan Meyer, why Underwater star Kristen Stewart is an LGBTQ+ icon
The Twilight actress was once advised to hide her sexuality and has been scorned by Trump for cheating on co-star Robert Pattinson – but recently announced plans to marry the writer Dylan Meyer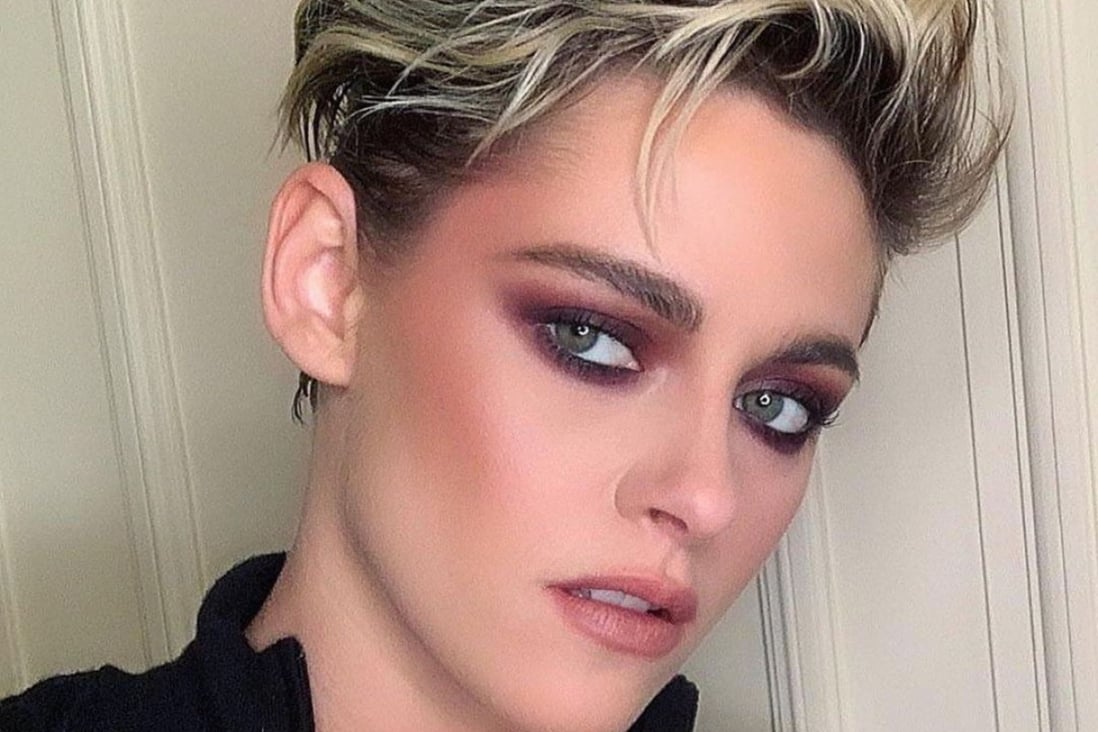 Twilight and Underwater star Kristen Stewart recently teased engagement to girlfriend Dylan Meyer – and has previously attracted considerable attention from US President Donald Trump. Photo: Instagram
It's hard to believe Kristen Stewart is just 29 years old. The Hollywood movie star has been in 47 films to date, gaining her first real acclaim alongside Jodie Foster, in Panic Room, when she was just 10 years old.
Love her or hate her (which seem to be the only two extreme emotions people have when her name is mentioned), Kristen Stewart is a name you'll be hearing for a long time. She continues to land major Hollywood film roles, including her latest release, Underwater. She's half Australian (her mother is from Oz) and is the first American to win the prestigious French equivalent of an Oscar (she was awarded the César Award in 2015 for Best Supporting Actor for her role in Cloud of Sils Maria). But just who is this elusive star? Here are five things you may not know about Stewart the LGBTQ+ icon.
1. She was told to hide her sexuality
Stewart dated New Zealand model Stella Maxwell for two years, from 2016, and continued to date her on and off until August 2019. She told Harper's Bazaar: "I have fully been told, 'If you just do yourself a favour, and don't go out holding your girlfriend's hand in public, you might get a Marvel movie.' I don't want to work with people like that."
She decided to ignore that advice and be herself. She was pictured holding hands with Maxwell and making out with her on a yacht in July 2019.
"I was informed by an old-school mentality, which is – you want to preserve your career and your success and your productivity, and there are people in the world who don't like you, and they don't like that you date girls, and they don't like that you don't identify as a quote-unquote lesbian, but you also don't identify as a quote-unquote heterosexual."
2. She doesn't like labels
A post shared by

kristen

_robert09) on
Stewart was in a highly publicised relationship with British actor Robert Pattinson, with whom she starred in the popular Twilight movies, but Stewart, who now identifies as bisexual, said she struggled to figure out her identity.
"I'm so lucky to live in this particular time of history," she told The Economic Times. "If you were to look at kids right now, even just five years, seven to 10 years younger than me, they would find my sort of struggle to come to terms with identity and communication kind of silly."
"If you were to have this conversation with someone in high school, they'd probably roll their eyes and go, 'Why are you complicating everything so much' … Just sort of do what you want to do'," she later told The Guardian. "It's really nice."
3. US President Donald Trump was obsessed with her
"Donald Trump Wishes Kristen Stewart A Happy Birthday"

— Donald J. Trump (@realDonaldTrump)
Trump tweeted about Stewart continuously, even wishing the star a happy birthday on April 11, 2013. He was particularly focused on her relationship with Pattinson, and invited Pattinson many times via tweet to be a guest at the Miss Universe 2012 pageant.
Robert Pattinson is putting on a good face for the release of Twilight. He took my advice on Kristen Stewart...I hope!

— Donald J. Trump (@realDonaldTrump)
"[Trump was] really obsessed with me a couple years ago, which is f***ing crazy," Stewart told Variety in 2017.
4. Trump may have prompted her to come out
Robert Pattinson should not take back Kristen Stewart. She cheated on him like a dog & will do it again--just watch. He can do much better!

— Donald J. Trump (@realDonaldTrump)
In 2012, before he was president, Donald Trump tweeted about Stewart's relationship with Pattinson, saying the actor should not take Stewart back after she cheated on him with film director Rupert Sanders. At the time, Sanders was married to Stewart's co-star, model Liberty Ross. The two actresses starred together in Sander's film, Snow White and the Huntsman.
After Friday's Twilight release, I hope Robert Pattinson will not be seen in public with Kristen--she will cheat on him again!

— Donald J. Trump (@realDonaldTrump)
Stewart's response to the president? "Donald, if you didn't like me then, you're really probably not going to like me now, 'cause I'm hosting SNL [Saturday Night Live] and I'm like, so gay dude." She said she felt a "responsibility" to declare her sexuality.
She later clarified that she was bisexual. "You're not confused if you're bisexual. It's not confusing at all. For me, it's quite the opposite," she told The Guardian in 2017.
5. She plans on getting married
In November of 2019, Stewart announced on SiriusXM's long-running radio programme The Howard Stern Show, that she will "absolutely" ask her current girlfriend, writer Dylan Meyer, to marry her. She met Meyer several years ago but didn't start dating her until recently. She didn't say when she would propose, but admitted to being "impulsive".
Want more stories like this? Sign up .