The distinctive beauty of 'Guys Reading Poems'
A dark night of the soul becomes a celluloid catharsis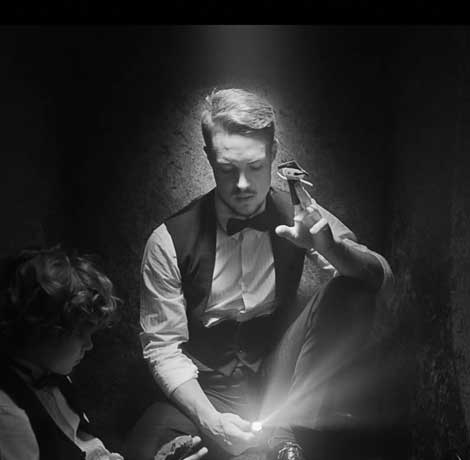 "WHEN you have tidied all things for the night, 
And while your thoughts are fading to their sleep, 
You'll pause a moment in the late firelight, 
Too sorrowful to weep."
So begins "Solitude," by Harold Monro, one of 32 works that comprise most of the spoken poems in Hunter Lee Hughes' new feature film "Guys Reading Poems."
The film tells the story of a boy whose unstable mother imprisons him in a puppet box and builds an art installation around him; to cope, the boy imagines a group of young men who read poetry to him, and these recitations echo through scenes of his past, his future, and his fantasies.  
This ostensible premise serves as the centerpiece in a complex jigsaw puzzle charting the reverberations of a traumatic childhood, through which the resulting psychological fallout — fear and grief, anger and sorrow — is evoked both by the masterful language of the poems and by Hughes' haunting black-and-white visuals.
It's an ambitious undertaking to pack so much heavy emotional content into an average-length movie; many filmmakers have tried to channel these kinds of demons into some kind of celluloid catharsis, only to fall short of the mark. Such efforts are often constructed either as overwrought psychodramas that offer trite resolutions for the sake of closure, or else as fantasies that obscure the issues behind mythological tropes and pseudo-symbolic whimsy.  
Hughes has taken a middle path; "Guys Reading Poems" is both drama and fantasy, which means that it is also neither. Instead, it walks a line between realism and artistic conceit; multiple layers emerge from each other as a progression of imagery takes us from past to present to future, through reality and fantasy and places in between.
The storytelling is elegantly simple, and almost entirely visual; a prologue depicting the courtship of father and mother plays like a lovely pantomime of archetypes, and the rift that develops between them later — as well as the conflict it creates in their child — is eloquently communicated by body language and artful cinematography.  
As for the reciting interlopers, they may be somewhat disorienting, at first, but soon become a comfortable presence. Like a Greek Chorus, they give voice to the soul of the story. It's largely due to them that the film's elevated stylization can yield an authentic emotional connection, allowing both plot and purpose to be revealed like a lotus flower blossoming in a dream.
The array of poems incorporated includes works by Blake, Whitman, Wordsworth, Dickinson, Yeats, and WeHo poet laureate Steven Reigns, among many others; no less crucial, however, is the visual poetry achieved by Hughes and cinematographer Michael Marius Pessah. Lushly lit and richly photographed, "Guys Reading Poems" is a movie that revels in its black-and-whiteness, evoking a noir sensibility that pays homage to its cinematic heritage and makes every frame feel like a deeply embedded memory.  Combined with a flair for artistic design and a deft use of symbolism (which avoids heavy-handedness without sacrificing clarity), this results in a movie of distinctive style and beauty that lingers in the mind's eye long after viewing.
As for the on-screen talent, they face the task of communicating complex relationships mostly without the aid of dialogue, and they succeed admirably. At the center is young Luke Judy as the boy, moving and endearing in a performance as refreshingly natural as any of his adult co-stars; but it is Patricia Velasquez as the mother — brooding and cold, yet vulnerable and tragic — who, appropriately, dominates the screen. Rounding out the principal cast is Alexander Dreymon as the father; charismatic, and impossibly handsome, he balances tenderness with a hint of swagger as he provides an embodiment of the elusive masculine ideal.
Of course, the movie is called "Guys Reading Poems," so the true stars of the show are the ensemble of young men who fill those title roles. Their soulful delivery provides the movie's beating heart, and gives weight to what might otherwise be nothing but a succession of pretty vignettes. Each of them provides a differing perspective, standing in for various aspects of the young protagonist's psyche as he makes sense of his experience and each of them, like Dreymon, are stunning examples of the male aesthetic.
In fact, the preponderance of maleness, along with an underlying current of unrequited yearning for masculine affection (piercingly established with the departure of the boy's beloved father), inevitably suggest a gay subtext. This tale of a boy locked away in childhood provides an unmistakable allegory for a life shaped in the closet; the isolation from family and society, the entwined longing and resentment, the combination of loneliness and self-sufficiency — all these themes have deep resonance within the LGBTQ community, and all are intricately woven into every fiber of "Guys Reading Poems." Never overt, but vivid nonetheless, it's a layer of meaning that makes this a full-fledged addition to the queer cinema canon.
Even so, Hughes' film has a universal appeal. By channeling the pain of damaged youth into a unique filmic meditation, he has created a touchstone for anyone who struggles to reconcile these psychic scars within their own life. It's an interior landscape that can be recognized by almost anyone, of course; and by treating it with candor, acknowledging its dark beauty, and honoring its inseparability from identity, Hughes has given us a movie which illuminates the path to transcendence.
"Guys Reading Poems" is unequivocally an art film, and as such unlikely to achieve widespread success at the box office; but for those of us who appreciate the bravery required not only to confront these difficult issues, but to explore them in such a public and honest manner, it is a much-appreciated effort and worthy of being sought out. It deserves to be called essential viewing.
Hey gurl, it's Randy Rainbow!
Parody star on Trump, Barbra, Biden, and more as he preps concert tour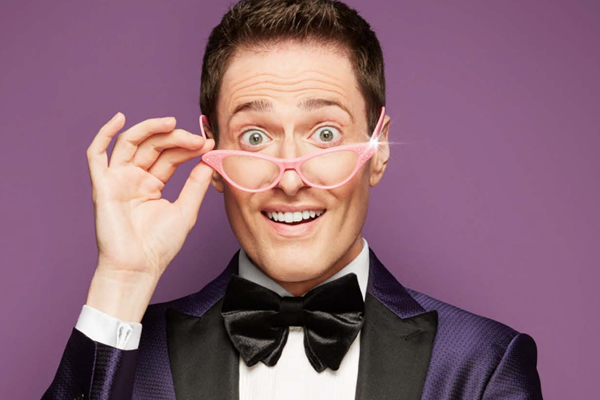 For many like-minded people, gay and straight, there was a ray of light and joy during the four years of Trump's reign of terror. Shining brightly through the seemingly impenetrable dark storm clouds, Randy Rainbow burst forth with colorful parody songs and videos that provided endless sources of laughs. His multitude of devoted fans and followers looked forward to Rainbow's brilliantly executed audio/visual treats, as catchy as they were thought provoking. Hard at work on the follow-up to his 2019 debut album "Hey Gurl, It's Christmas," as well as working on the plans for his multi-city concert tour, Randy was gracious enough to answer a few questions. He performs at the Orpheum Theatre on Nov. 13 and 14. Tickets start at $57 and are still available at ticketsonsale.com.
BLADE: Randy, I'd like to begin by asking you to say a few words about the process of selecting a song for your parody lyrics, and if there's ever been a song that you really wanted to use but had to abandon because it wasn't a good fit?
RANDY RAINBOW: I'm a show queen! I naturally think in show tunes. I've just sort of been conditioned through the years, starting at home with my mom who's always loved the genre, to naturally find the musical theater parallel to any situation, be it in my personal life or on the world stage. That's the easy part. A few times I have written songs and didn't release them because the news had shifted to focus on something else. It's rare, but it has happened.
BLADE: Are you bombarded by suggestions of songs to parody from friends and fans, and if so, have you ever used any of them?
RAINBOW: Yes, and it's led to a few repeats. I had already done a parody of the song "Tradition" from "Fiddler on the Roof," but then when the word "sedition" came into the zeitgeist, thanks to you-know-who, everyone was clamoring for a reprise. Same happened with my "Kamala" parody to the tune of "Camelot," which I'd used a few years back for Kavanaugh.
BLADE: The last time we spoke was in 2019 around the time you released your debut album, "Hey Gurl, It's Christmas." Looking back on the experience of making that record, how would you rate it?
RAINBOW: I loved it so much I'm doing it again!
BLADE: I was told that you are now busy in the recording studio working on your new album. What can you tell the readers about it?
RAINBOW: There are some amazing collaborations on this one. I'm dueting with guest stars like Bernadette Peters, Josh Gad, Sean Hayes, and Tituss Burgess. I've also written two new original songs with Marc Shaiman and Alan Menken. Can you believe?! It's called "A Little Brains, A Little Talent" and will be released later this year through Broadway Records. Stand by!
BLADE: How much of your upcoming tour will revolve around the songs on the new album?
RAINBOW: I am actually working on that right now. I definitely want to include some of the new songs, but there will be plenty of my "greatest hits" in there, too.
BLADE: You are an incredibly prolific artist. Did being isolated during the COVID-19 pandemic cause you to be more productive or did your productivity remain the same?
RAINBOW: Believe it or not, 2020 was a very busy year for me artistically. In addition to the videos, I began writing my first memoir, recording the new album, launching a new podcast – it goes on. I am so grateful.
BLADE: Many folks baked sourdough bread during the shutdown. Are you one of them?
RAINBOW: Hell, no! I did what everyone else in New York City does, order take-out [laughs]!
BLADE: Because "45" was such an endless source of inspiration, do you find yourself missing him?
RAINBOW: [Long pause] Are you for real right now?
BLADE: Do you know if "45," or anyone in his circle, was aware of your songs and videos?
RAINBOW: I've been told by some reliable sources that there were, and continue to be, a few fans of mine on Team Trump. I have to assume Melania.
BLADE: Is it difficult to parody Joe Biden because he's such a likable and seemingly effective POTUS?
RAINBOW: I don't set out to parody (the) POTUS, specifically. Trump was just an endless source of comedy. Believe me, there are still many in Washington that offer those OMG moments.
BLADE: You have an upcoming concert date in Fort Lauderdale. What does it mean to you when you perform for the hometown crowd in Broward County?
RAINBOW: It's incredibly special, as you can imagine. And, of course, my mom will be in the audience.
BLADE: What did it mean to you when Barbra Streisand tweeted about your "Marjorie Taylor Greene" video?
RAINBOW: Barbra has now tweeted me twice, I'll have you know! I was even asked by her team to create a video celebrating the release of her new album. I mean. I can't believe it! It's BARBRA! She's my only religion.
BLADE: Have you recently heard from any other celebrities, either those who have been the subject of your videos or just as fans?
RAINBOW: I get lots of support from my fancy, famous friends every time I release a video and I love them for it. I also always get a note from another of my idols, Carol Burnett. She and my mom have become pen pals!
Activist & college student Cameron Kasky is queer & very much here
This past Monday the Columbia uni student and activist announced via Twitter and Instagram that he is queer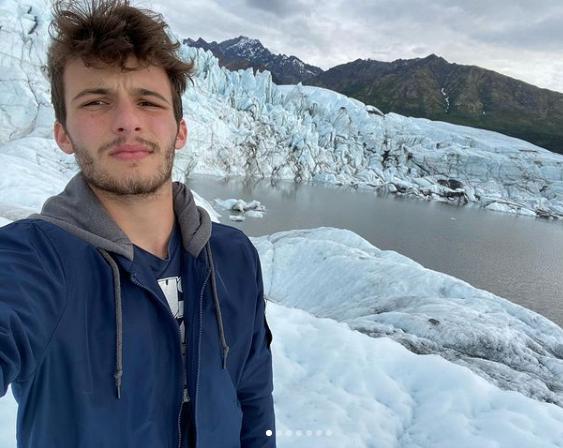 NEW YORK – He's 21 now and a student at Columbia University in New York City, but the path he now travels had a beginning that was extraordinary and tragic and could be defined as a journey of self discovery.
On Valentine's Day in 2018 Cameron Kasky had just left his high school drama class when the campus exploded in violence as a lone gunman committed acts of atrocity in the massacre at Marjory Stoneman Douglas High School in Parkland, Florida.
By the time order had been restored to the campus, 17 people were dead and another 17 had been left grievously wounded. Students were in a state of shock, but as Kasky later told investigative reporter Emily Witt for the New Yorker about his immediate reaction after the event; "Can't sleep. Thinking about so many things. So angry that I'm not scared or nervous anymore […] I'm just angry. I just want people to understand what happened and understand that doing nothing will lead to nothing. Who'd have thought that concept was so difficult to grasp?"
Instead of letting the grief and anger overtake them, Kasky along with fellow Parkland survivors David Hogg, X González, Sarah Chadwick, Ryan Deitsch and 15 other students took action. They formed an activist group, Never Again MSD (#NeverAgain) not only to protest the pandemic of mass shootings and gun violence- they also targeted the politically powerful National Rifle Association, (NRA) and its sycophantic politicians.
In a nationally televised CNN town hall, Kasky mixed it up with NRA endorsed Republican Florida U.S. Senator Marco Rubio. Kasky queried the senator on whether he would continue receiving money from the NRA;
"Can you tell me right now that you will not accept a single donation from the NRA?" Rubio responded saying, "I will always accept the help of anyone who agrees with my agenda."
Kasky repeatedly pressed Rubio about whether he would continue receiving NRA money. The senator deflected although offered he would consider changes regarding some gun restrictions.
Appearing on the Ellen DeGeneres daytime television chat show 'Ellen' only days after the February 14 mass shooting, Kasky alongside X González and Jaclyn Corin discussed their advocacy and their national rally called March for Our Lives in Washington, DC, on March 24, 2018.
Their planned event which spawned approximately 880 sibling events across the United States had an estimated participation of an estimated 2 million people marching against gun violence.
In Washington D.C. it was estimated the crowd was roughly 800,000, triple the size of the crowd of roughly 250,000 that had gathered for the inaugural of former President Donald Trump the previous January of 2017.
Kasky and his fellow activists pressed hard to keep the issue of gun violence at the forefront of the nation's dinner table conversation and as a result they made enemies. In the days after the March for Our Lives, CNN reported:
"To hear the National Rifle Association tell it, Saturday's March for Our Lives was orchestrated by billionaires and Hollywood to push an anti-gun agenda. On Facebook Saturday morning, the NRA posted a short membership-drive video along with a brief message.
"Stand and Fight for our Kids' Safety by Joining NRA," it said. "Today's protests aren't spontaneous. Gun-hating billionaires and Hollywood elites are manipulating and exploiting children as part of their plan to DESTROY the Second Amendment and strip us of our right to defend ourselves and our loved ones."
Kasky and his fellow activists with the support of Brandon J. Wolf, a survivor of the horrific Pulse Nightclub massacre, and other gun reform advocates, pushed for state legislation that in March of 2018, barely a month after that horrible day, the Florida Legislature passed.
The Marjory Stoneman Douglas High School Public Safety Act raises the minimum age for buying firearms to 21, establishes waiting periods and background checks, provides a program for the arming of some teachers and the hiring of school police, bans bump stocks, and bars potentially violent or mentally unhealthy people arrested under certain laws from possessing guns.
As Florida Republican Governor Rick Scott signed the bill he remarked, "To the students of Marjory Stoneman Douglas High School, you made your voices heard. You didn't let up and you fought until there was change."
In the months that followed Parkland, there were significant challenges for Kasky who left the organization he helped found that Fall of 2018. He had a short stint of hosting a podcast but then he mainly focused his political activism efforts through his social media platform of Twitter where he has an active following of nearly 400,000.
He also battled some mental health challenges which he then advocated in a very public discussion on his social media platforms for people to be unafraid to seek help and counsel.
He also did attend the 2019 State of the Union Address of former President Trump, at the invitation of California Democratic U.S. Representative Eric Swalwell, which he posted to his Instagram account. Kasky had publicly castigated Trump for flipping on gun reform and addressing the NRA convention not long after Parkland in May of 2018.
For a student who once described himself as the 'class clown' and that 'theatre kid,' Kasky has remained politically engaged and focused on his support of progressive liberal politics. He is an activist for gun control and other issues that impact his generation echoing his words to CNN anchor Anderson Cooper not long after the Parkland massacre, "my generation won't stand for this."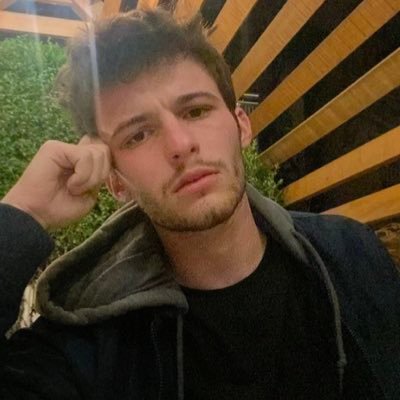 Kasky sees himself unashamedly in a leftist space and advocates from that position. This past Monday though, the Columbia uni student and activist stepped into a different space as he announced via Twitter and Instagram that he is queer.
🏳️‍🌈🏳️‍🌈🏳️‍🌈 pic.twitter.com/JgzyLOhEkV

— Cam (@cameron_kasky) September 13, 2021
He later made fun of his coming out but then went on to lend advice to other young people who may be considering coming out.
I took the vaccine and it made me LGBTQ what do I do to stop this

— Cam (@cameron_kasky) September 14, 2021
Coming out is electric. Don't rush it, but damn, this shit is great. I feel so radical, so me.

— Cam (@cameron_kasky) September 13, 2021
Kasky's joking around led Brandon J. Wolf, now a spokesperson for LGBTQ+ advocacy group Equality Florida to snark back on Twitter saying:
Wait til the booster. I started doing Randy Rainbow skits in the breezeway.

— Brandon Wolf (@bjoewolf) September 14, 2021
For Kasky there was also the poignant note of thanks he expressed to those who had traveled the path prior:
"I extend my infinite gratitude to those of you who have supported and uplifted me, and I am dedicated to sharing the joy and light I find on my journey with everybody who needs it," he wrote. "To those of you who are also struggling to find an identity that you find authentic, take your time. Look inwards and indulge in your beauty and light. You'll find so much to love, so much to be proud of."
LGBTQ+ celebrities stand Out at New York's Met Gala
The LGBTQ stars stood out with outfits that amplified the Met Gala event's theme of "American Independence"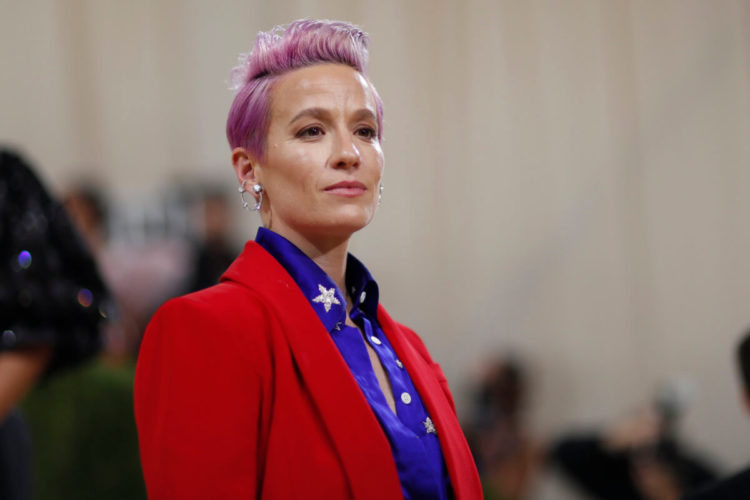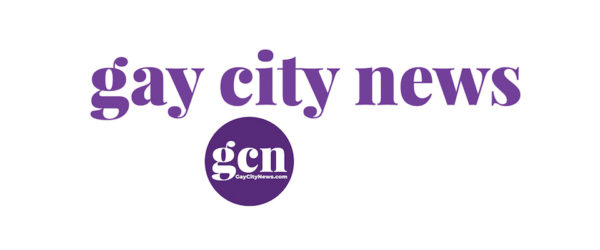 By Tat Bellamy-Walker | NEW YORK – Several queer celebrities made iconic fashion statements at the 2021 Met Gala in New York City on September 13.
Music star Lil Nas X, actor Elliot Page, actress, writer, director Janet Mock, and non-binary performer and model Indya Moore were among the top out LGBTQ stars to attend the Met Gala at the Metropolitan Museum of Art in Manhattan. At the star-studded event — which usually runs in May, but was pushed back due to the COVID-19 pandemic — LGBTQ stars stood out with outfits that amplified the event's theme of "American Independence," which celebrates freedom, social justice, and other core values of American life.
Just 24 hours after Lil Nas X snagged Video Of The Year at the 2021 MTV Music Video Awards, he donned three outfits at the gala: a gold Versace cape, a gold armor suit, and a skin-tight jumpsuit.
In another photo, the "Montero" rapper is standing gleefully next to out gay City Council Speaker Corey Johnson. Johnson appeared at the gala with a black and white tuxedo with a bowtie.
The stars from the Emmy-nominated FX series "Pose" stood out with multiple designer pieces. "Pose" actress and singer MJ Rodriguez garnered attention with red lipstick, a white blouse, and a black corset, while cast member Indya Moore wore a classic Saint Laurent outfit, according to Vogue. Mock, the executive producer of the groundbreaking series, strutted the red carpet with a baby blue sequin Valentino dress and cape.
Another Monday at @metmuseum with @MaisonValentino — and I got to share there night with a true American icon. #metgala pic.twitter.com/lFbJRVcIyw

— Janet Mock (@janetmock) September 14, 2021
The show-stopping looks continued with transgender actor Elliot Page, who came out last year as a transgender man and non-binary. Page wore a black Balenciaga suit with a green rose pinned to his chest.
Trans YouTube star NikkieTutorials honored transgender activist Marsha P. Johnson with a light blue dress and wore her iconic flower crown.
"I knew I wanted to pay homage to a trans icon who was at the forefront of the Stonewall Riots… Marsha P. Johnson paved the way for so many of us, and I hope I made my community proud," the beauty guru tweeted.  
"RuPaul's Drag Race" season 13 winner Symone stole the spotlight with her Moschino gown with gold chains, while out lesbian soccer player Megan Rapinoe resembled the American Flag with a vibrant red suit and a dark blue blouse with silver stars.
Other A-list LGBTQ stars at the gala included singer and dancer Teyana Taylor, music artist Frank Ocean, out queer actress Jordan Alexander of Gossip Girl, Schitt's Creek star Dan Levy, and out non-binary actor Amandla Stenberg of "Dear Evan Hansen," a coming-of-age film that is slated for release in late September.
********************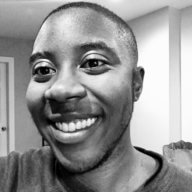 Tat Bellamy – Walker is the digital editor for the Gay City News
The preceding article was previously published by Gay City News and is republished by permission.