Santoral:
San Gobano
San Gobano de Irlanda: fue un monje benedictino irlandés y estudiante espiritual de San Furseo en el castillo de Burgh, Norfolk, Inglaterra. Se conoce poco de Gobano excepto que acompañó a Furseo en su viaje a Francia donde vivió como eremita en los bosques de Oise. Conocido por preferir la soledad, fue asesinado por piratas infieles en el 670. El santoral indica su fiesta el 20 de junio.
San Juan de Matera
Beato Tomás Whitbread y compañeros: En Londres, en Inglaterra, beatos mártires Tomás Whitbread y compañeros Guillermo Harcourt, Juan Fenwich, Juan Gavan y Antonio Turner, presbíteros de la Compañía de Jesús, que, acusados falsamente de tomar parte en la conjura para asesinar al rey Carlos II, alcanzaron el reino de los cielos al ser ajusticiados en Tyburn.
San Metodio de Olimpo
San Novato anacoreta
San Silverio papa
Beato Dermicio O'Hurley
Beato Francisco Pacheco y ocho compañeros
Beata Margarita Ball
Beata Margarita Ebner
Chile:
1563 - El Gobernador de Chile, Francisco de Villagra le entrega el poder a su sobrino Pedro de Villagra, por encontrarse muy enfermo. Falleció 2 días después.
1593 - El Gobernador Martín García Loyola dicta una orden disponiendo se dé buen tratamiento a los indios
1779 - El Corregidor de Santiago, Luis Manuel Zañartu, da por terminados los trabajos del Puente Cal y Canto, obra de ingeniería colonial que demoró doce años en construirse. Tenía 242 varas de largo. El puente atravesaba el río Mapocho, uniendo la calle Puente con la Avenida Independencia. Está considerado como la obra de ingeniería más importante de la época de la Colonia.
1814 - Se crea en el Ejército el grado de Sargento Mayor que será intermedio entre los de Capitán y Teniente Coronel
1820 - Se asciende a General de División del Ejército chileno, a don Juan Gregorio de Las Heras
1823 - Se manda a establecer en Santiago un Instituto Nacional dedicado a la educación pública y general de todas las clases del Estado, y en cada cabecera de departamento un instituto departamental, y se comisiona a don Juan Egaña para su establecimiento.
1852 - Por primera vez funciona el telégrafo eléctrico entre Santiago y Valparaíso, que es el primero también en Sud América .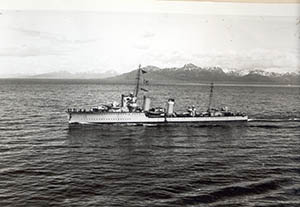 1896 - El destructor "Guardiamarina Riquelme" se lanza al agua en los astilleros de Laird Brothers de Birkenhead. Pocos días después se realiza el lanzamiento de los destructores "Capitán Orella" y "Teniente Serrano", y pasan a formar parte de nuestra Escuadra Nacional.
1919 - A los 67 años de edad, muere el catedrático, abogado y sociólogo Valentín Letelier, que fuera rector de la Universidad de Chile.
1922 - Se funda en Santiago la Sociedad Entomológica, impulsada entre otros por los científicos chilenos Carlos Porter, Flaminio Ruiz y Carlos Stuardo, con el objeto de divulgar esa disciplina que estudia la sistemática biología de los insectos.
1930 - Se dicta el decreto que crea la Fuerza Aérea de Chile como rama independiente de la defensa nacional.
1934 - Se funda el Comité Olímpico de Chile, COCH.
Rock:
1942 - nace Brian Douglas Wilson en Inglewood, California. Es un músico, compositor y productor estadounidense y miembro fundador del grupo The Beach Boys. Dentro del grupo, además de actuar como vocalista, también desarrolló los roles de productor y arreglista.
1948 - "Toast Of The Town", que más tarde cambiaría nombre a "The Ed Sullivan Show", se estrena en la CBS-TV. El primer show fue producido con un presupuesto de 1.375 dólares. Sólo 375 dólares fueron asignados para talentos y 200 de ellos se usaron para pagar a las jóvenes estrellas del programa de esa noche, Dean Martin y Jerry Lewis.
1948 - Nace Don Airey, tecladista de la banda de rock británica, Deep Purple desde 2002.
1953 - Nace Alan Longmuir, bajista de la banda de pop-rock escocesa, Bay City Rollers.
1954 - Nace Michael Anthony, guitarra bajo de la abnda de hard rock estadounidense, Van Halen. Anthony promociona una línea de salsas calientes y productos relacionados bajo el nombre Mad Anthony.
1954 - nace Michael Anthony Sobolewski, músico estadounidense, conocido principalmente por su trabajo de bajista y corista de la banda de hard rock Van Halen.
1958 - Nace Simon Underwood, bajista de la banda post punk británica, Pigbag.
1963 - nace Amir Derakh, en Schenectady, Nueva York. Desde 1997 es el guitarrista de la banda Orgy.
1965 - The Beatles comienzan una gira europea de catorce días con dos presentaciones en el Palais Des Sports en Paris. La lista de canciones que usaron The Beatles en esta gira fue: "Twist and Shout", "She's a Woman", "I'm a Loser", "Can't Buy Me Love", "Baby's In Black", "I Wanna Be Your Man", 'A Hard Day's Night", "Everybody's Trying to Be My Baby", "Rock and Roll Music", "I Feel Fine", "Ticket to Ride" y "Long Tall Sally".
1967 - Nace Murphy Karges, bajista de la banda de rock alternativo estadounidense, Sugar Ray.
1968 - nace Barry Sparks en Lucasville, Ohio, Estados Unidos. Es el actual bajista de la banda norteamericana de Hard rock Dokken, liderada por el vocalista Don Dokken. Fue el reemplazante de Jeff Pilson en dicha banda. Ha estado con Dokken en los discos Long Way Home, Then And Now, Japan Live '95, Hell To Pay y From Conception.
1969 - David Bowie graba el tema "Space Oddity" en los estudios Trident en Londres. El track se convirtió en un No.1 en el Reino Unido cuando fue relanzado en 1975.
1969 - David Bowie graba "Space Oddity" en los Trident Studios de Londres. La pista llegó al No.1 en Inglaterra al ser re-lanzada en 1975. La letra trata sobre el lanzamiento al espacio del Mayor Tom, un astronauta ficticio; Bowie volvió a utilizar el personaje del Mayor Tom en las canciones "Ashes to Ashes" y "Hallo Spaceboy".
1969 - Comienza el primero de tres días del Festival en Newport, California, donde actuaron: Ike And Tina Turner, Marvin Gaye, Creedence Clearwater Revival, The Byrds, The Rascals, Steppenwolf, The Jimi Hendrix Experience, Janis Joplin, Johnny Winter, Eric Burdon y Love. La entrada por los tres días costó 15 dólares. Hendrix recibió 125 mil dólares por su presentación, que en su tiempo fue la tarifa más alta pagada a un artista rock por una sola actuación.
1971 - Ránking inglés de esta semana: No.5, Tammi Lynn, "I'm Gonna Run Away From You", No.4, Blue Mink, "The Banner Man", No.3, Tony Christie, "I Did What I Did For Maria", No.2, Dawn, "Knock Three
Times
" y en el No.1, Middle Of The Road con "Chirpy Chirpy Cheep Cheep", el único No.1 de la banda escocesa.
1971 - nace Jeordie White es músico, compositor, productor y cantante. Es vocalista e instrumentista de Goon Moon. Alcanzó la fama como bajista de Marilyn Manson, bajo el pseudónimo de Twiggy Ramirez, puesto al que regresó en enero de 2008. Su nombre artístico está inspirado en Twiggy, una célebre modelo de los años 1960, y Richard Ramírez, un asesino en serie.
1971 - Nace Ian Matthews, baterista de la banda de rock alternativo británica, Kasabian.
1973 - nace Chino Moreno cantante de la banda de metal alternativo Deftones. Tuvo su primer contacto con la banda tras pasar con éxito una prueba de canto ante los que serían sus compañeros. Han pasado casi veinte años de carrera con Deftones, seis álbumes de estudio, una demo y un disco recopilatorio de rarezas. Todo ello acompañado de continuas giras mundiales y el reconocimiento del público. En 2000 funda Team Sleep, una banda de trip hop, rock experimental y ambiental.
1974 - Van Morrison, The Allman Brothers Band, The Mahavishnu Orchestra, Tim Buckley, The Sensational Alex Harvey Band y The Doobie Brothers se presentan en el Knebworth Park en Stevenage, Inglaterra. Un sistema de amplificación especial se usó en el evento, el cual estaba recomendado para shows en exteriores, pesando 12 toneladas y necesitando cinco técnicos.
1979 - Nace Charlotte Hatherley, guitarrista y vocalista de la banda de rock alternativo británica, Ash.
1981 - "Stars on 45" llega al No.1 del Billboard, con una mezcla de canciones de los Beatles con un ritmo de estilo disco. Fue el principio de la inundación de la exitosa serie "Stars On" que incluyó a artistas como Stevie Wonder, canciones punk, Status Quo, Chas & Dave y música clásica.
1986, Phil Collins, Dire Straits, Tina Turner y Elton John se presentan en el cuarto "Prince's Trust Rock Gala" realizado en Londres.
1987 - Aerosmith se presenta en el Cotton Bowl en Dallas, Texas, la primera noche de su gira mundial Permanent Vacation 147. A través de los años el lugar se ha transformado en un hogar de la música en Texas, donde han pasado artistas como: Deep Purple, Boston, Journey, Ted Nugent, Scorpions, Cheap Trick, Van Halen, Blue Öyster Cult, Sammy Hagar, Rush, Nazareth, Styx, Foghat, Santana y The Eagles. Eric Clapton realizó su notable Crossroads Guitar Festival que duró tres días, en este mismo lugar en 2004.
1989 - Faith No More publica su tercer álbum de estudio titulado The Real Thing.
1998 - Black Sabbath, Foo Fighters, Korn, Pantera, Soulfly, Slayer, Fear Factory, Coal Chamber, Life of Agony, Limp Bizkit, Entombed, Human Waste Project, Neurosis y Pitchshifter se presentan en el Ozzfest de Milton Keynes Bowl en las afueras de Londres.
2000 - The Ronettes reciben 2.6 millones de dólares en regalías atrasadas de Phil Spector. La jueza de New York, Paula Omansky, sentenció que el legendario productor las había engañado con las regalías.
2000 - Red Hot Chili Peppers publica su sencillo "Californication".
2004 - Los organizadores del concierto de Paul McCartney contratan tres jets para esparcir hielo seco sobre las nubes para evitar que llueva. El concierto en San Petersburgo era el número 3 mil de McCartney. Había estado en 2.535 presentaciones con los Quarrymen y Los Beatles, 140 conciertos con Wings y 325 como solista.
2006 - Pearl Jam publica el EP Live at Easy Street.
2016 - Abogados de Led Zeppelin solicitaron al juez que rechazara la causa contra la banda por robar el riff en "Stairway To Heaven". El cantante Robert Plant, el guitarrista Jimmy Page y Warner Music reclamaron que los demandantes habían fallado al presentar su caso tras tres días de testimonio. La banda estaba acusada de usar la melodía básica en Stairway en la canción de 1968, Taurus, de la banda Spirit.
Internacional:
451 - en el Imperio romano de Occidente, en el norte de la actual Francia, comienza la Batalla de los Campos Cataláunicos contra Attila.
536 - en Roma, Silverio es elegido papa católico.
1333 - en España, los ejércitos meriníes y nazaríes atacan y recuperan la ciudad andaluza de Gibraltar.
1684 - en el sur de Connecticut (EE. UU.) una violenta tormenta (que incluye a varios tornados) devasta varios pueblos, especialmente en el condado de Hartford. Deja un rastro de árboles volteados de unos 800 m de ancho.
1782 - en EE. UU. el Congreso aprueba el diseño del emblema de la nación: el Sello de Estados Unidos.
1789 - se presenta en Versalles el compromiso Juramento del Juego de Pelota, por el cual los diputados del Tercer Estado se comprometen a no separarse hasta obtener una nueva Constitución.
1820 - fallecimiento de Manuel Belgrano, creador de la Bandera Argentina, por este motivo cada 20 de junio se conmemora el día de la Bandera Argentina.
Reina Victoria
1837 - en Gran Bretaña, Alejandrina Victoria es coronada reina del Reino Unido y de Irlanda con el nombre de Victoria I (comienza la era victoriana).
1867 - en EE. UU., el presidente Andrew Johnson adquiere el territorio de Alaska a los rusos.
1867 - primer partido de fútbol en Argentina.
1904 - se funda la Asociación Internacional de Automóviles Clubs Reconocidos, antecesora de la Federación Internacional del Automóvil.
1933 - en el mar Caribe, los aviadores españoles Mariano Barberán y Joaquín Collar, que habían atravesado el Atlántico a bordo del Cuatro Vientos parten desde La Habana hacia México, desapareciendo en el trayecto.
1971 - en México se estrena el programa El Chavo del Ocho.
1977 - en EE. UU. se construye el gran oleoducto de Alaska, que atraviesa el estado de Alaska de sur a norte.
1990 - en Europa se propone una nueva unidad monetaria (el ECU) para la Comunidad Europea.
2003 - se anuncia la formación de Wikimedia Foundation
2003 - un terremoto de 7,5 grados sacude al centro norte de Chile, justo antes del alba.
2010 - en Colombia se celebra la segunda vuelta de las elecciones generales, en las que Juan Manuel Santos resulta electo presidente de ese país, con una abrumadora victoria de 69,9% de los sufragios.
Nacimientos:
236 a.C. - Publio Cornelio Escipión el Africano, político romano (f. 183 a. C.).
1005 - Ali az-Zahir, califa fatimí entre 1021 y 1036 (f. 1036).
1389 - Juan de Lancaster, regente francés (f. 1435).
1469 -
Gian
Galeazzo
Sforza
, duque milanés entre 1476 y 1494 (f. 1494).
1566 - Segismundo Vasa, rey polaco entre 1587 y 1632 y sueco entre 1592 y 1599 (f. 1632).
1615 - Salvatore Rosa, pintor y aguafuertista italiano (f. 1673).
1634 - Carlos Manuel II, duque saboyano entre 1638 y 1675 (f. 1675).
1674 - Nicholas Rowe, poeta inglés (f. 1718).
1687 - Giovanni Battista Pittoni, pintor italiano (f. 1767).
1717 - Jacques Saly, escultor francés (f. 1776).
1723 - Adam Ferguson, filósofo escocés (f. 1816).
1737 - Tokugawa Ieharu, shogun japonés (f. 1786).
1756 - Joseph Martin Kraus, compositor sueco (f. 1792).
1761 - Jakob Hübner, entomólogo alemán (f. 1826).
1785 - Manuel Basilio Bustamante, político y presidente uruguayo (f. 1863).
1786 - Marceline Desbordes-Valmore, poetisa francesa (f. 1859).
1790 - Thomas Edward Bowdich, zoólogo, viajero, botánico y autor inglés (f. 1824).
1793 - Aleksander Fredro, poeta, dramaturgo y escritor polaco (f. 1876).
1819 - Jacques Offenbach, violonchelista y compositor austriaco (f. 1880).
1827 - Bernhard Weiss, teólogo protestante alemán (f. 1918).
1833 - Léon Bonnat, pintor francés (f. 1922).
1861 - Frederick Gowland Hopkins, bioquímico británico, Premio Nobel de Medicina en 1929 (f. 1947).
1870 - Miguel Yuste, clarinetista español (f. 1947).
1870 - Ignacio Zuloaga, pintor español (f. 1945).
1875 - Reginald Crundall Punnett, genetista británico (f. 1967).
1875 - Othenio Abel, paleontólogo austríaco (f. 1946).
1884 - Johannes Heinrich Schultz, neurólogo y psiquiatra alemán (f. 1970).
1887 - Kurt Schwitters, pintor alemán (f. 1948).
1889 - John S. Paraskevopoulos, astrónomo griego-sudafricano (f. 1951).
1896 - Wilfrid Pelletier, director de orquesta canadiense (f. 1982).
1905 - Lillian Hellman, dramaturga estadounidense (f. 1984).
1909 - Errol Flynn, actor estadounidense (f. 1959).
1913 - Juan de Borbón y Battenberg, rey ''no reinante'' español entre 1941 y 1975 (f. 1993).
1913 - Lilian Jackson Braun, escritora estadounidense (f. 2011).
1915 - Terence Young, cineasta británico (f. 1994).
1918 - Luis Peña, actor español (f. 1977).
1924 - Chet Atkins, guitarrista y productor estadounidense (f. 2001).
Audie Murphy
1924 - Audie Murphy, fue un soldado y artista americano, distinguido por obtener el mayor número de condecoraciones existentes del Ejército de los Estados Unidos hasta el momento. En 27 meses de acción de combate en la II Guerra Mundial, fue herido en tres ocasiones, y se le acreditó haber participado en más de 300 misiones y haber comandado muchas otras. Murphy se convirtió en el soldado norteamericano más condecorado de la Segunda Guerra Mundial . Recibió la Medalla de Honor, máximo galardón militar de EE.UU. por su valor, junto con 32 medallas de EE.UU, cinco de Francia, y una de Bélgica. Recibió todas las medallas de EE.UU. Se ganó la Estrella de Plata dos veces en tres días, tres Corazones Púrpura y la Cruz de Servicios Distinguidos. Tras su baja honrosa el 21 de septiembre de 1945, gracias a su situación de héroe, decidió iniciarse en el cine tras ser convencido por James Cagney y su hermano Bill, se convirtió en actor después de la guerra, actuó en 44 películas, siendo protagonista en 33 de ellas. Protagonizó filmes como The Red Badge of Courage (1951), The Quiet American (1958), la película más conocida es To Hell and Back (Regreso del infierno) adaptado del libro autobiográfico que narra sus experiencias durante la guerra. Sin embargo, la mayoría de sus películas fueron de vaqueros. En 1955 la Motion Pictures Exhibitors nombró a Audie Murphy el "Más popular actor de Westerns" en EEUU.
Audie escribió las letras de 16 o 17 canciones country (hay una controversia al respecto), siendo la más popular «Shutters and Boards», con música de Scott Turner (1962) e interpretada por más de 30 cantantes, incluyendo a Jerry Wallace, Dean Martin y Porter Waggoner. Finalmente, Murphy murió en un accidente de aviación el 28 de mayo de 1971, a la edad de 46 años, cuando en viaje de negocios en un avión privado, se encontraron bajo la lluvia y neblina, el avión se estrelló contra la ladera de una montaña cerca a Roanoke, Virginia (f. 1971).
1928 - Eric Dolphy, músico de jazz estadounidense (f. 1964).
1930 - Magdalena Abakanowicz, artista polaca.
1930 - María Aurelia Bisutti, actriz argentina (f. 2010).
1931 - Olympia Dukakis, actriz estadounidense.
1931 - Martin Landau, actor estadounidense.
1933 - Lazy Lester, músico de blues estadounidense.
1934 - Sergio Balanzino, político italiano y Secretario General de la OTAN.
1936 - Danny Aiello, actor estadounidense.
1940 - Josep Maria Benet, dramaturgo español.
1940 - John Mahoney, actor estadounidense.
1941 - Stephen Frears, director de cine británico.
1946 - Jean-Claude Izzo, novelista francés (f. 2000)
1949 - Lionel Richie, cantante y actor estadounidense de The Commodores.
1952 - John Goodman, actor estadounidense.
1952 - Mabel Rivera, actriz española.
1952 - Vikram Seth, poeta indio.
1953 - Ulrich Mühe, actor alemán (f. 2007).
1954 - Amparo Muñoz, actriz española (f. 2011).
1954 - Ilan Ramon, astronauta israelí (f. 2003).
1960 - John Taylor, bajista británico de Duran Duran.
1961 - Javivi, actor español.
1967 - Edu Ardanuy, guitarrista brasileño (Dr. Sin).
1967 - Nicole Kidman, modelo y actriz australiana.
1968 - Robert Rodriguez, director de cine estadounidense.
1968 - Barry Sparks, bajista estadounidense (Dokken).
1969 - José Luis Calva Zepeda, dramaturgo y asesino mexicano (f. 2007).
1969 - Peter Paige, actor estadounidense.
1971 - Josh Lucas, actor estadounidense.
1975 - Loon, rapero estadounidense.
1983 - Miguel Ángel Benítez Gómez, músico español de Los Delinqüentes (f. 2004).
1986 - Andrés de la Cruz, actor español.
1988 - Shefali Chowdhury, actriz británica.
1989 - Christopher Mintz-Plasse, actor estadounidense.
Defunciones:
930 - Hucbaldo, monje y compositor francés (n. 840).
1139 - Juan de Matera, santo italiano (n. 1070).
1597 - Willem Barents, explorador holandés (n. 1550).
1605 - Teodoro II, zar ruso (n. 1605).
1730 - Gabriel de Grupello, escultor belga (n. 1644).
1787 - Karl Friedrich Abel, escritor alemán (n. 1723).
1800 - Abraham Gotthelf Kastner, matemático alemán (n. 1719).
1815 - George Montagu, naturalista inglés (n. 1753).
1818 - Carlota de Holstein-Gottorp, reina de Suecia y de Noruega (n. 1759).
1820 - Manuel Belgrano, abogado y militar argentino, creador de la bandera argentina (n. 1770).
1837 - Guillermo IV, rey inglés entre 1830 y 1837 (n. 1765).
1847 - Juan Larrea, político español integrante del primer gobierno argentino (n. 1782).
1853 - Antolín Faraldo Asorey, escritor y periodista español (n. 1823).
1856 - Florestán I de Mónaco, príncipe monegasco (n. 1785).
1869 - Hijikata Toshizo, segundo al mando del Shinsengumi (n. 1835).
1870 - Jules Goncourt, escritor francés (n. 1830).
1908 - Federico Chueca, compositor español (n. 1846).
1912 - Voltairine de Cleyre, escritora y feminista estadounidense (n. 1866).
1919 - Tivadar Kosztka Csontváry, pintor húngaro (n. 1853).
1925 - Josef Breuer, fisiólogo y psicólogo austriaco (n. 1842).
1940 - Jehan Alain, compositor y organista francés (n. 1911).
1940 - Charley Chase, actor y director de cine estadounidense (n. 1893).
Bugsy Siegel
1947 - Bugsy Siegel, fue un gánster estadounidense del crimen organizado judeoestadounidense, popularmente asociado al desarrollo de Las Vegas, creador del primer gran hotel de la ciudad, el famoso Flamingo, inaugurado el 26 de diciembre de 1946. Aunque el hotel generaba ganancias, de las cuales los jefes mafiosos recibían su parte, se especula que la orden de matar a Siegel se dio por las demoras en tener listo el hotel y por cuentas poco claras. Fue asesinado de dos disparos en la cabeza (n. 1906).
1963 - Manuel Benedito Vives, pintor español (n. 1875).
1966 - Georges Lemaître, astrofísico belga (n. 1894).
1978 - Mark Robson, director de cine canadiense (n. 1913).
1994 - Jay Miner, diseñador de chips estadounidense (n. 1932).
1995 - Émile Michel Cioran, filósofo nihilista rumano (n. 1911).
1998 - Conrad Schumann, primera persona en escapar de la RDA (n. 1942).
2002 - Erwin Chargaff, químico austriaco (n. 1905).
2005 - Larry Collins, escritor y periodista estadounidense (n. 1929).
2005 - Jack Kilby, ingeniero electrónico estadounidense (n. 1923).
2011 - Ryan Dunn, actor estadounidense (n. 1977).