October 25, 2021
He was a loner with an intimate bond to humanity, a rebel who was suffused with reverence. An imaginative, impertinent patent clerk became the mind reader of the creator of the universe, the locksmith of mysteries of the atom and the universe.

--Walter Issacson, in Einstein: His Life and Universe (Simon & Schuster, 2007)


Children come with Imagination. It's standard issue.

--Holden Oliver in 2009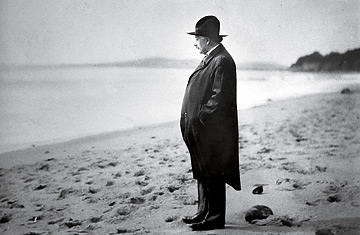 "E" at the beach: Another fresh take.
Try this at home and work: The Holy Surprise of a Child's First Look. Forget for a moment, if you can, about Clients and Paris. This blog is at heart about Quality, Old Verities, and Values--the things no business, government, non-profit group, religion, politician or leader (a) wants to give you or (b) can give you. No, not even family and friends can. You have to find them on your own. Work and Service, whether you are paid for them or not, are inseparable from these things.
At the blog, at our firm, and in our lives, we seek--in the largest sense--serious overachievers, and aficionados of life, past and present: identifying them, learning from them, having them as friends, hiring them and above all, never holding them back. It is often hard to find these people--or even to remember that they once existed. We do, after all, live in a cookie-cutter world. Originality, intuition, authentic spirituality, and even taste are not valued--these traits are often feared and attacked--in most of the West. This is especially true in America, where we continue to be geographically, culturally and (some think) cosmically isolated. The United States, despite its successes, high standard of living and exciting possibilities, has become world headquarters of both moral pretension and dumbing life down. Besides, fresh thinking leads to painful recognitions. It's easier to let something else do the thinking for us.
"Fragmentation" is a word some people (including those with better credentials than the undersigned to write this) have used for decades to describe modern humans all over the world: lots of wonderful, intricate and even elegant pieces--but no whole. So, in our search for coherence, we look for clues. We look to television, advertising, and malls. To work, and to professional organizations. To secondary schools, universities, and any number of religions (none of the latter seem "special"--they say identical intuitive and common sense good things, but just say them differently), and to an array of other well-meaning institutions. In fairness, all of these have their moments (hey, we all like our insular clubs).
Posted by JD Hull. Permalink | Comments (0)
October 24, 2021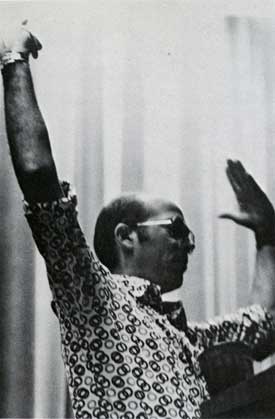 Editor's Note: The following is a verbatim reproduction of an article appearing in The Chronicle, Duke University's student daily on October 23, 1974. Page Auditorium is on Duke's West campus.
Thompson, Audience Clash in Page Chaos
By Dan Hull
"Is there any coherence in this thing? I feel like I'm in a fucking slaughterhouse in Chicago early in the morning."
DURHAM, N.C.--In a pathetic attempt to slide something coherent through his staccato mumble, Gonzo journalist Dr. Hunter S. Thompson was met last night at Page Auditorium with a bevy of jeers, curses, and a request by the Duke University Union to leave the stage.
According to Union spokespersons, it was expected that the slightly inebriated Thompson would drive away the audience if his talk turned out particularly monotonous.
Frustrated by the dialogue between the disjointed speaker and the belligerent audience, some did leave while others, many of whom were as well-oiled as Thompson, remained until the journalist was escorted off the stage.
Beer cans and joints
Beer cans and an occasional joint passed among the rows of the auditorium as Thompson, forty minutes late and looking more like a lanky tourist than a radical journalist, poked across the stage to the podium.
Slouching there, Thompson began: "I have no speech, nothing to say. I feel like a piece of meat," referring to his marketing by his lecture agency.
Having tossed aside the index cards on which were written questions from the audience, Thompson received few serious oral questions from the audience.
"What I'd really like to be in is an argument" he said.
When a baby cried Thompson mumbled, "That's the most coherent fucking thing I've heard all night."
In most cases, serious questions, and Thompson's responses to them were inaudible or incoherent.
Visibly put off by the belligerent Duke audience whom he repeatedly referred to as "beer hippies," Thompson was most relaxed and clear when talking about Richard Nixon.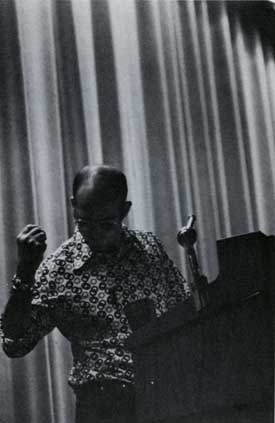 Photos: The Chronicle.
Posted by JD Hull. Permalink | Comments (0)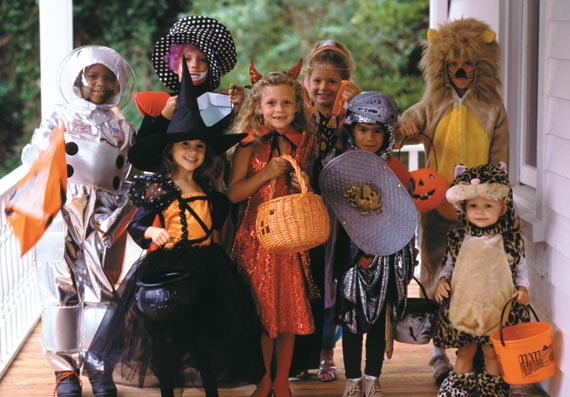 Posted by JD Hull. Permalink | Comments (0)
October 23, 2021
Swift was a Titan in rebellion against Heaven.

-- John L. Stoddard, 1901
Anglo-Irish, Angry and Brave: See one of our past tributes to Dean Swift (1667–1745) in "Heroes and Leaders: Anyone out there with soul and sand?"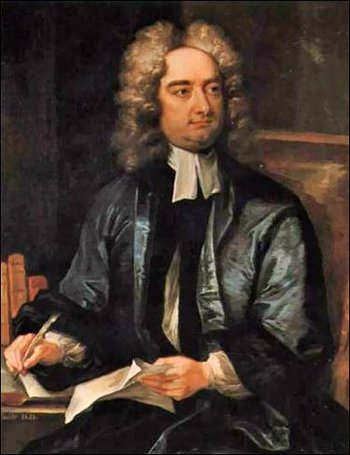 Posted by JD Hull. Permalink | Comments (0)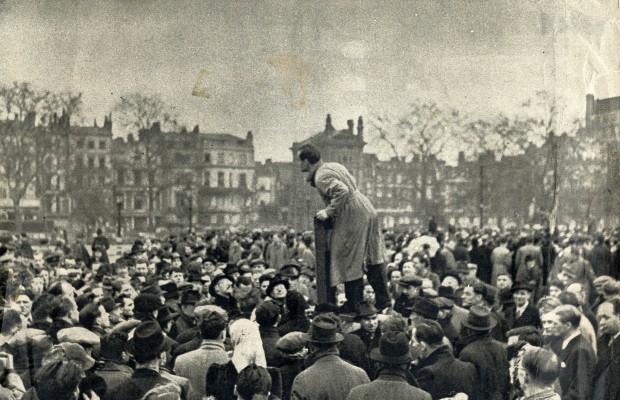 Posted by JD Hull. Permalink | Comments (0)
October 22, 2021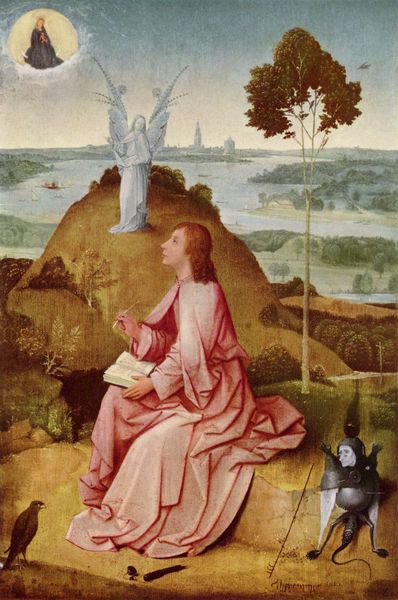 Looking into the Void. Saint John of Patmos writes the Book of Revelation in this Hieronymus Bosch painting (1505). Whoever wrote Revelation--no one really knows--was out-there. One King-Hell Flake. But he could write and tell stories. Make no mistake.
Posted by JD Hull. Permalink | Comments (0)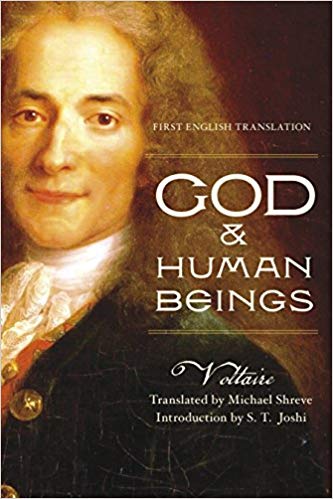 "In general men are stupid, vengeful, ungrateful, jealous, greedy for other people's goods, abusive of their superiority when strong, and deceitful when weak."

--First sentence, Chapter 1, Our Crimes and Stupidities
Posted by JD Hull. Permalink | Comments (0)
Without invention nothing is well spaced,
unless the mind change, unless
the stars are new measured, according
to their relative positions, the
line will not change, the necessity
will not matriculate: unless there is
a new mind there cannot be a new
line, the old will go on
repeating itself with recurring
deadliness.
William Carlos Williams in Paterson, Book 2 ("Sunday in the Park")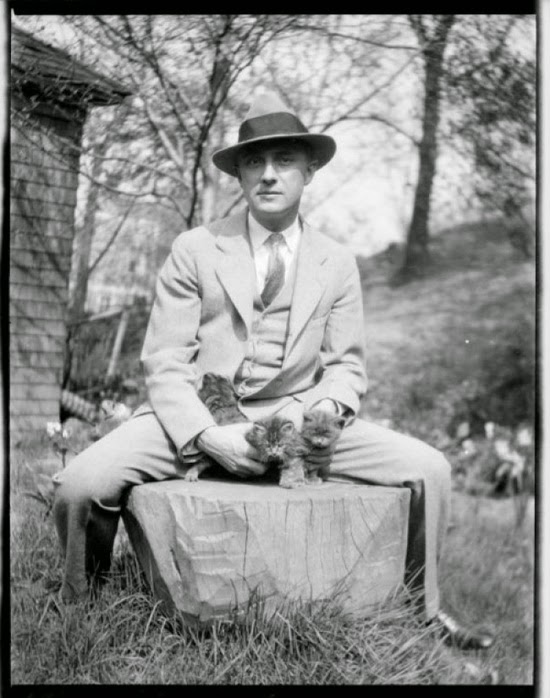 Posted by JD Hull. Permalink | Comments (0)
October 21, 2021
Speaking of Halloween and the musical occult. Cincinnati, Ohio. Saw my first live rock show here in summer of 1969. The late Dr. John. Was with my best friend Greg Fritz. We were 16. The Gris Gris man/Night Tripper was scary and loud and wonderful and strange. With his back up singers. Maybe 400 in the club, which had been a bank in Clifton. "Til I burn up." Found out later Dr. John had been a session musician with The Beach Boys. Piano. Saw him again in San Diego in 2005.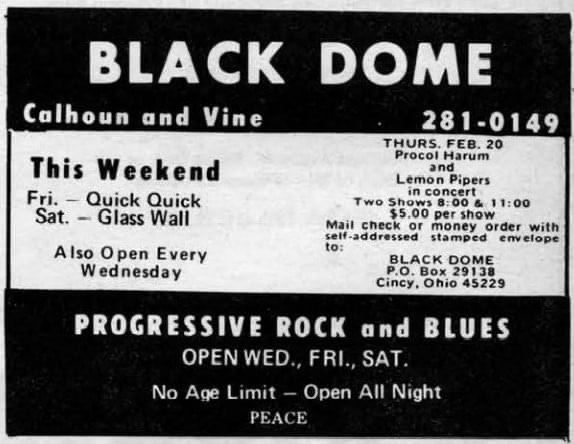 Posted by JD Hull. Permalink | Comments (0)
October 20, 2021
New Orleans-based Gene Dwyer is a gifted writer who deserves to be a household name. From Dwyer's website:
Marie Laveau of New Orleans is recognized as one of the most influential women of 19th Century North America. The life and legend of this Voodoo Priestess has been clouded in mystery. Her followers in the American South witnessed her supernatural powers of healing and casting spells prior to the Civil War and then during Reconstruction. Her legend, including her immortality, is even stronger and more complex. Thousands come to her New Orleans mausoleum every year to ask favors and pay homage.

"She Walks On Gilded Splinters" is the never before told story of the life and legend of Marie Laveau. Explore 16th Century Africa and New Orleans. with a riveting opening chapter in Selma, Alabama on March 7, 1965, a watershed day in the American Civil Rights movement. The novel is a unique, intricate murder mystery following retribution for the sins of past generations set against the history and consequences of the slave trade.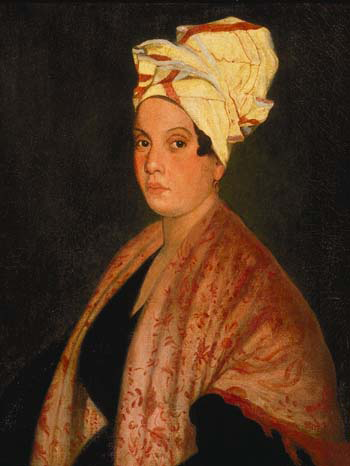 Posted by JD Hull. Permalink | Comments (0)
October 19, 2021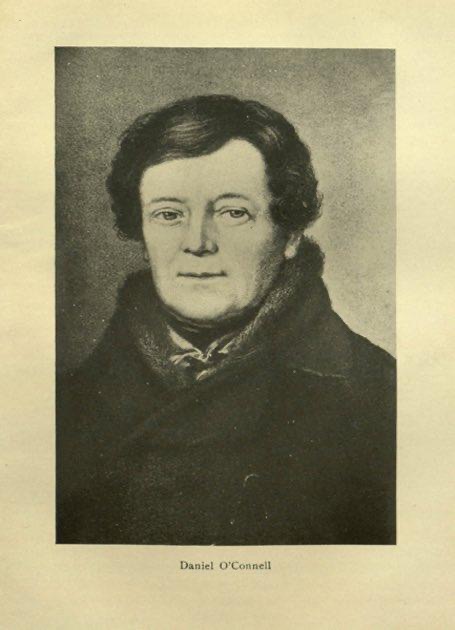 Posted by JD Hull. Permalink | Comments (0)
October 18, 2021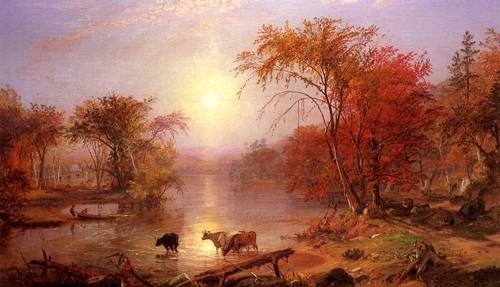 Indian Summer, Hudson River 1861, Albert Bierstadt
Posted by JD Hull. Permalink | Comments (0)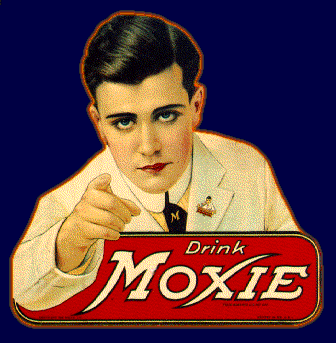 Your business, your rules. Get off your knees. Demand things of yourself--and of others. (1) What did you do this past week? (2) What did your employees do for you this week? (3) What did you all do for customers and clients?
Posted by Holden Oliver (Kitzbühel Desk). Permalink | Comments (0)
October 17, 2021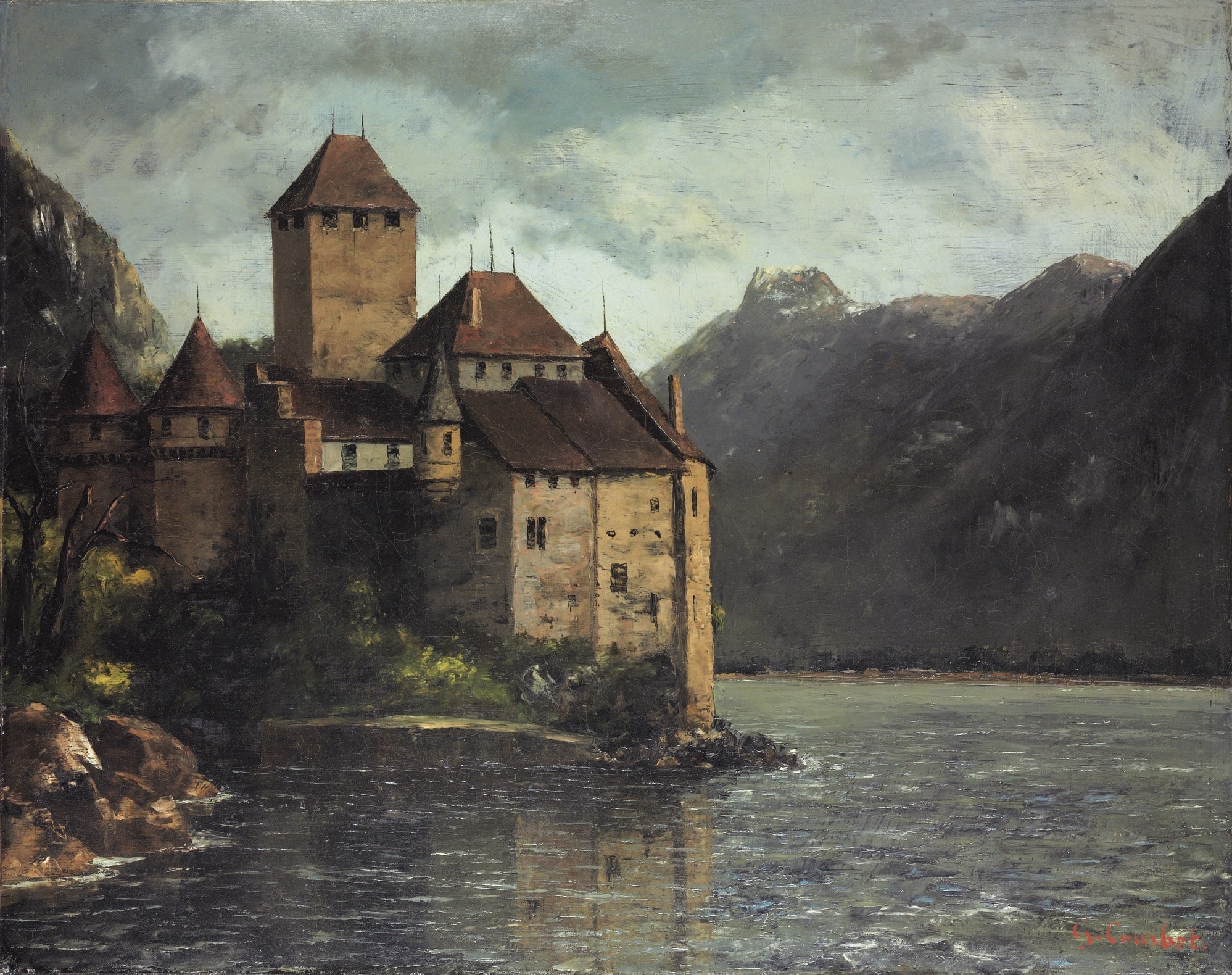 Posted by JD Hull. Permalink | Comments (0)
My eighth grade English teacher at the Indian Hill, Ohio school system was the late Lynwood Van Aken. He introduced me and the class to this poem. It's Lord Byron's "The Prisoner of Chillon." That was in 1967. I will never forget the poem, Mr Van Aken or the many other gifts of the Indian Hill schools. All three changed my life. The poem? Written 1816. It's about a family of political prisoners in Switzerland in the 1500s. It begins: "My hair is grey but not with years. Nor grew it white in a single night…"
The Prisoner of Chillon
BY LORD BYRON (GEORGE GORDON)
My hair is grey, but not with years,
Nor grew it white
In a single night,
As men's have grown from sudden fears:
My limbs are bow'd, though not with toil,
But rusted with a vile repose,
For they have been a dungeon's spoil,
And mine has been the fate of those
To whom the goodly earth and air
Are bann'd, and barr'd—forbidden fare;
But this was for my father's faith
I suffer'd chains and courted death;
That father perish'd at the stake
For tenets he would not forsake;
And for the same his lineal race
In darkness found a dwelling place;
We were seven—who now are one,
Six in youth, and one in age,
Finish'd as they had begun,
Proud of Persecution's rage;
One in fire, and two in field,
Their belief with blood have seal'd,
Dying as their father died,
For the God their foes denied;—
Three were in a dungeon cast,
Of whom this wreck is left the last.
There are seven pillars of Gothic mould,
In Chillon's dungeons deep and old,
There are seven columns, massy and grey,
Dim with a dull imprison'd ray,
A sunbeam which hath lost its way,
And through the crevice and the cleft
Of the thick wall is fallen and left;
Creeping o'er the floor so damp,
Like a marsh's meteor lamp:
And in each pillar there is a ring,
And in each ring there is a chain;
That iron is a cankering thing,
For in these limbs its teeth remain,
With marks that will not wear away,
Till I have done with this new day,
Which now is painful to these eyes,
Which have not seen the sun so rise
For years—I cannot count them o'er,
I lost their long and heavy score
When my last brother droop'd and died,
And I lay living by his side.
They chain'd us each to a column stone,
And we were three—yet, each alone;
We could not move a single pace,
We could not see each other's face,
But with that pale and livid light
That made us strangers in our sight:
And thus together—yet apart,
Fetter'd in hand, but join'd in heart,
'Twas still some solace in the dearth
Of the pure elements of earth,
To hearken to each other's speech,
And each turn comforter to each
With some new hope, or legend old,
Or song heroically bold;
But even these at length grew cold.
Our voices took a dreary tone,
An echo of the dungeon stone,
A grating sound, not full and free,
As they of yore were wont to be:
It might be fancy—but to me
They never sounded like our own.
I was the eldest of the three
And to uphold and cheer the rest
I ought to do—and did my best—
And each did well in his degree.
The youngest, whom my father loved,
Because our mother's brow was given
To him, with eyes as blue as heaven—
For him my soul was sorely moved:
And truly might it be distress'd
To see such bird in such a nest;
For he was beautiful as day—
(When day was beautiful to me
As to young eagles, being free)—
A polar day, which will not see
A sunset till its summer's gone,
Its sleepless summer of long light,
The snow-clad offspring of the sun:
And thus he was as pure and bright,
And in his natural spirit gay,
With tears for nought but others' ills,
And then they flow'd like mountain rills,
Unless he could assuage the woe
Which he abhorr'd to view below.
The other was as pure of mind,
But form'd to combat with his kind;
Strong in his frame, and of a mood
Which 'gainst the world in war had stood,
And perish'd in the foremost rank
With joy:—but not in chains to pine:
His spirit wither'd with their clank,
I saw it silently decline—
And so perchance in sooth did mine:
But yet I forced it on to cheer
Those relics of a home so dear.
He was a hunter of the hills,
Had followed there the deer and wolf;
To him this dungeon was a gulf,
And fetter'd feet the worst of ills.
Lake Leman lies by Chillon's walls:
A thousand feet in depth below
Its massy waters meet and flow;
Thus much the fathom-line was sent
From Chillon's snow-white battlement,
Which round about the wave inthralls:
A double dungeon wall and wave
Have made—and like a living grave
Below the surface of the lake
The dark vault lies wherein we lay:
We heard it ripple night and day;
Sounding o'er our heads it knock'd;
And I have felt the winter's spray
Wash through the bars when winds were high
And wanton in the happy sky;
And then the very rock hath rock'd,
And I have felt it shake, unshock'd,
Because I could have smiled to see
The death that would have set me free.
I said my nearer brother pined,
I said his mighty heart declined,
He loathed and put away his food;
It was not that 'twas coarse and rude,
For we were used to hunter's fare,
And for the like had little care:
The milk drawn from the mountain goat
Was changed for water from the moat,
Our bread was such as captives' tears
Have moisten'd many a thousand years,
Since man first pent his fellow men
Like brutes within an iron den;
But what were these to us or him?
These wasted not his heart or limb;
My brother's soul was of that mould
Which in a palace had grown cold,
Had his free breathing been denied
The range of the steep mountain's side;
But why delay the truth?—he died.
I saw, and could not hold his head,
Nor reach his dying hand—nor dead,—
Though hard I strove, but strove in vain,
To rend and gnash my bonds in twain.
He died—and they unlock'd his chain,
And scoop'd for him a shallow grave
Even from the cold earth of our cave.
I begg'd them, as a boon, to lay
His corse in dust whereon the day
Might shine—it was a foolish thought,
But then within my brain it wrought,
That even in death his freeborn breast
In such a dungeon could not rest.
I might have spared my idle prayer—
They coldly laugh'd—and laid him there:
The flat and turfless earth above
The being we so much did love;
His empty chain above it leant,
Such Murder's fitting monument!

Posted by JD Hull. Permalink | Comments (0)
October 15, 2021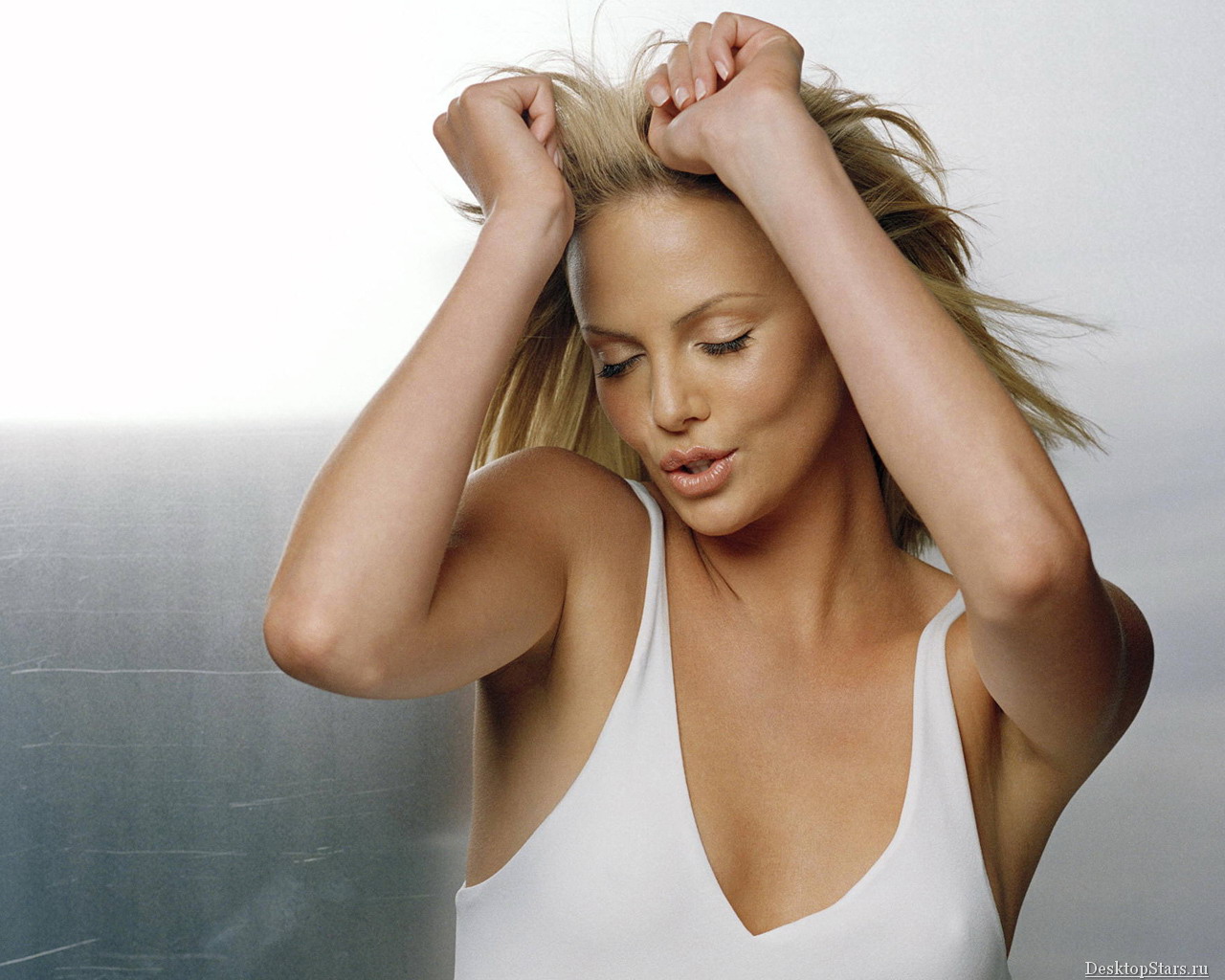 South Africa's Charlize Theron is now in our Pantheon.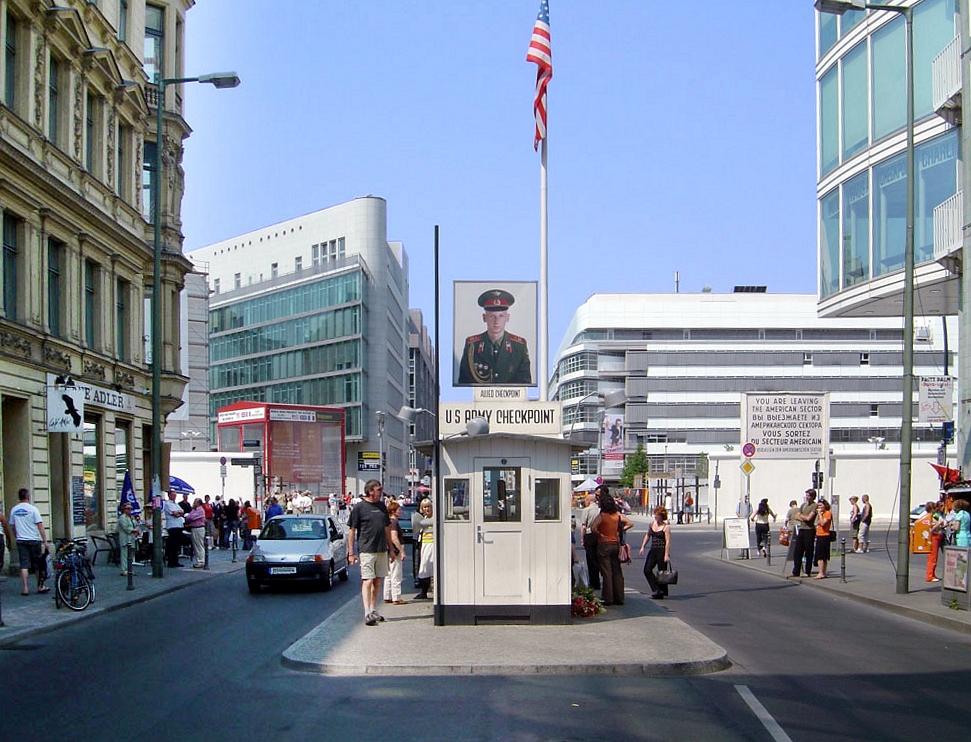 Checkpoint Charlie, Berlin, circa 2004.
Posted by JD Hull. Permalink | Comments (0)
Just one thing improves a sunny brisk Fall day in a world class city in Europe or the Americas. The lunchtime bells of a dozen churches at once. No one dismisses them. Centuries of noon chimes. Centuries.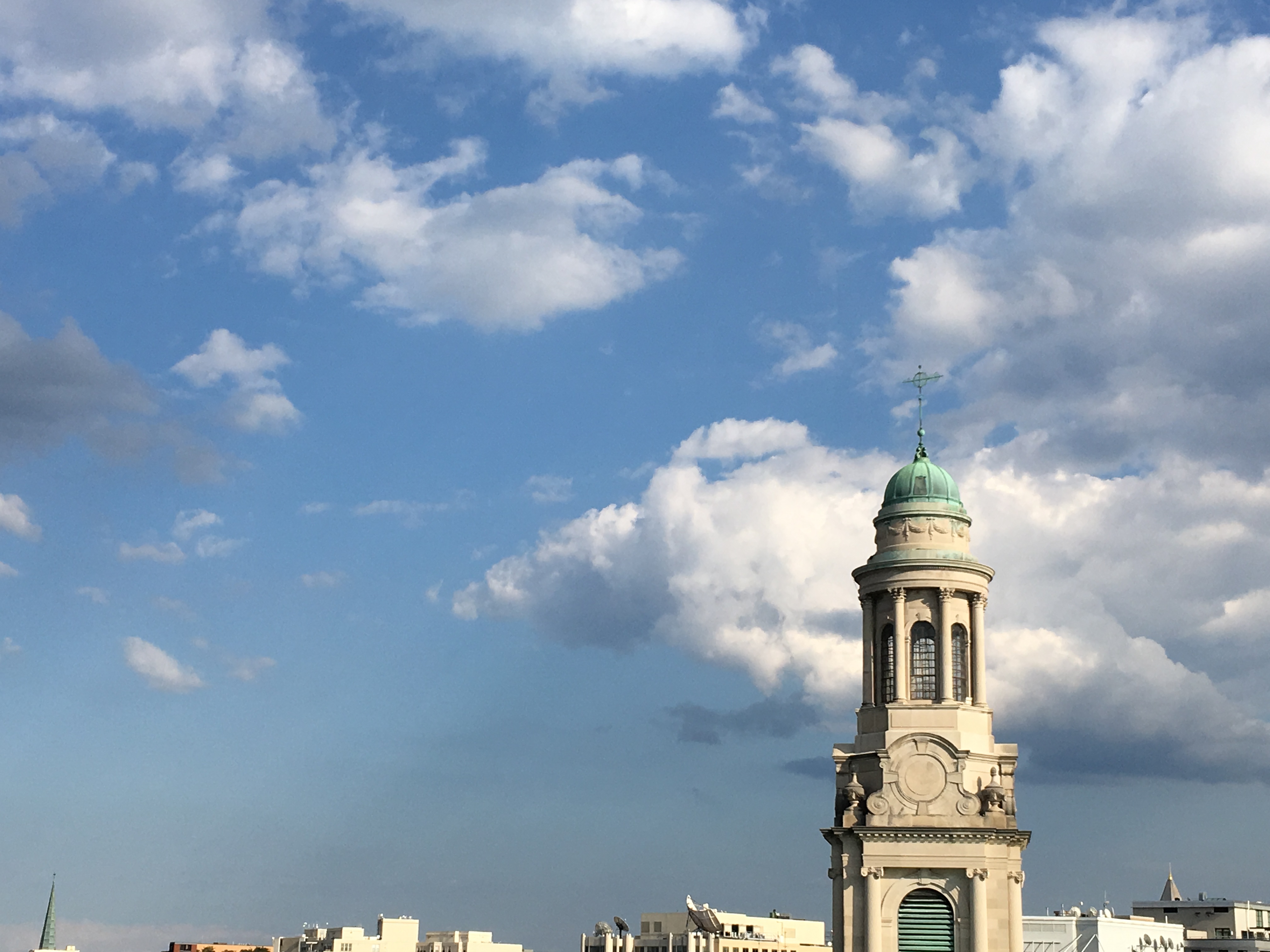 Posted by JD Hull. Permalink | Comments (0)
October 13, 2021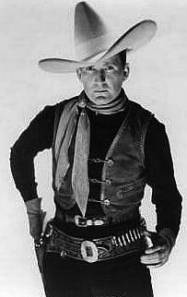 "Client and customer service...how hard could that be?"
Very. Making a client be safe and feel safe at the same time is as hard an order to fill as we can imagine. Whether you're a lawyer, accountant, hooker, fishing guide, house painter, drug dealer, or mom-and-pop corner store owner, superior work alone won't keep a good client or customer coming back.
Clients want something more. You have to figure out what that is.
And then everyone in your shop--yes, everyone--has to buy into CS like a cult, like a religion, like an angry sermon that took them out of their pews at The Church of the Final Thunder.
"Yes, yes, got that covered." One problem is self-deception: (1) most service providers think they know what CS is, but they don't; and (2) if they really do know, they don't know how to discipline their organizations to make CS stick.
(WAC?, by the way, does know what and how; the reason we give away our "secrets" is that we are confident that virtually none of you will ever be able to get and deliver client service. Yes, we are making fun of all you. All you "smart" people--embittered that you are not rich or powerful enough--who don't get other humans. You folks are hopelessly "get-the-net" delusional about CS. No intuition, no guts, no gospel--and no discipline.)
"All hat, no cattle." The second and more immediate problem is deceiving clients themselves. At a minimum, even if you don't have a clue what CS really is, do you say you provide it when you don't? Is CS a little joke at your shop? A ruse, maybe? Something for the website? For that first pitch? Well, there are voices in the wilderness besides ours on that one. And one of our favorites is Tom Kane at The Legal Marketing Blog. See again his post from June 2008, "Don't Let Client Service Be Merely Lip Service" and the related links.
Original post: September 4, 2009 WAC?
Posted by JD Hull. Permalink | Comments (0)
He who makes a beast of himself gets rid of the pain of being a man.

--Samuel Johnson, 1709-1784, London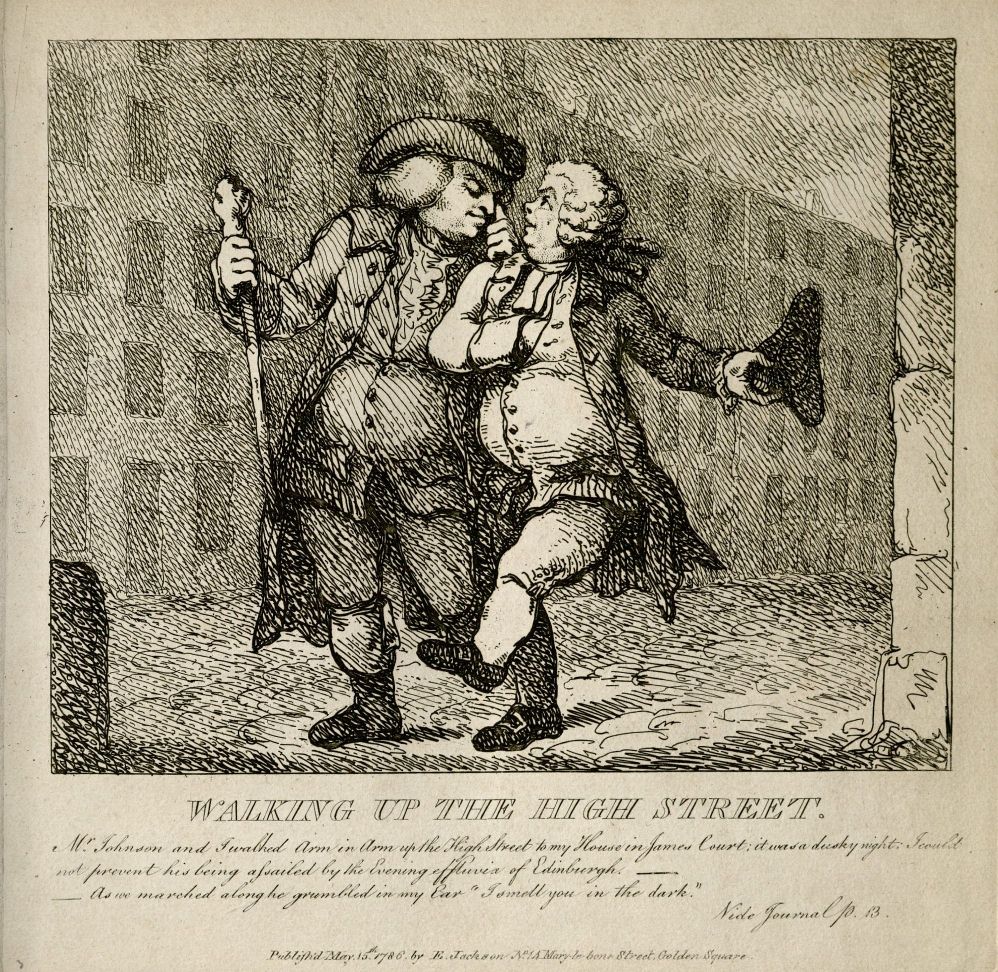 Posted by JD Hull. Permalink | Comments (0)
Established in 1859 as the "Potomac Barge Club", the Potomac Boat Club is a rowing club on the Potomac River that sits on half an acre along Georgetown's southwestern border. It hosts several hundred members: recreational rowers, Washington-Lee High School crew team and professional athletes. Two members, Larry Hough and Tony Johnson, won the silver medal in coxless pairs at the 1968 Summer Olympics in Mexico City. The club's current building (below) dates to 1908.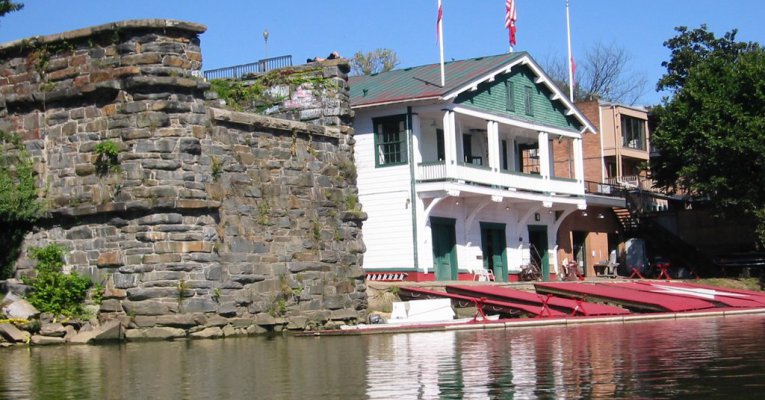 Posted by JD Hull. Permalink | Comments (0)
I am irritated by my own writing. I am like a violinist whose ear is true, but whose fingers refuse to reproduce precisely the sound he hears within.

--Gustave Flaubert (1821-1880)
Posted by Holden Oliver (Kitzbühel Desk). Permalink | Comments (0)
October 12, 2021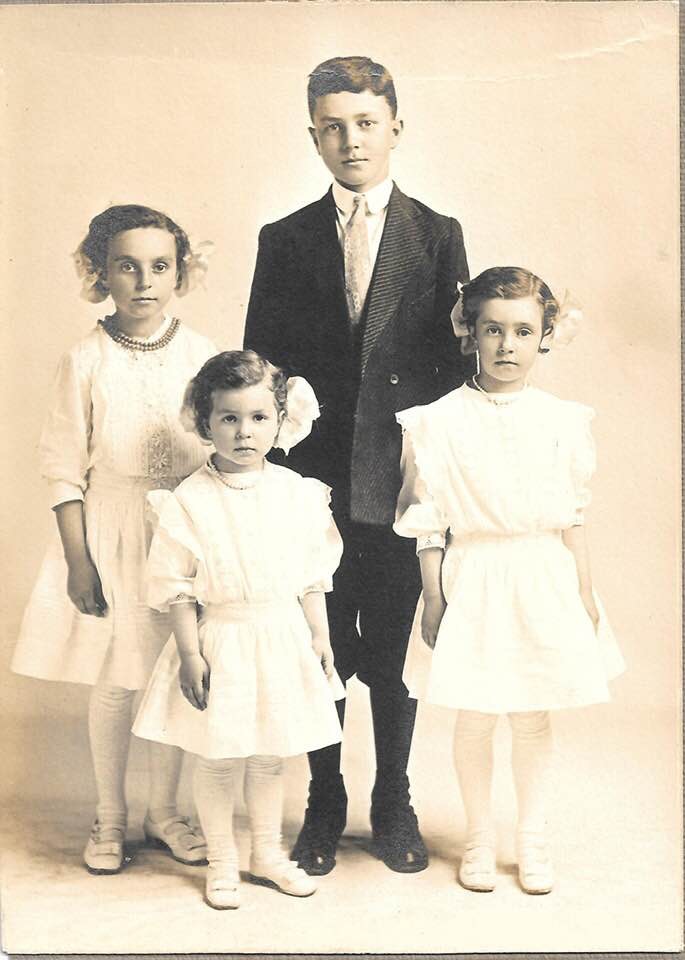 Posted by JD Hull. Permalink | Comments (0)
October 11, 2021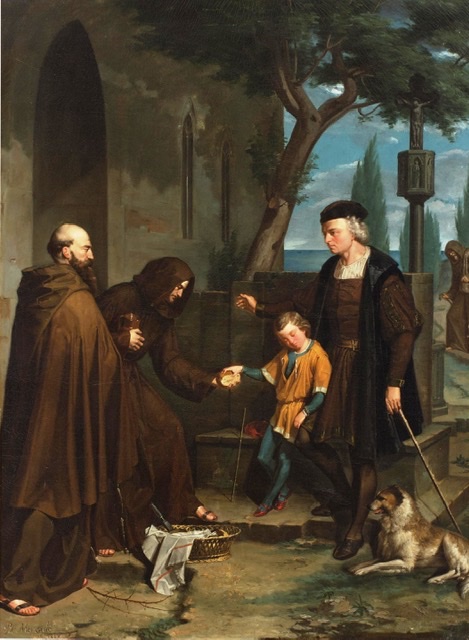 Posted by JD Hull. Permalink | Comments (0)
October 10, 2021
Happy 50th Anniversary to the IHHS Class of '71. I look forward to seeing you all in the Spring of 2022.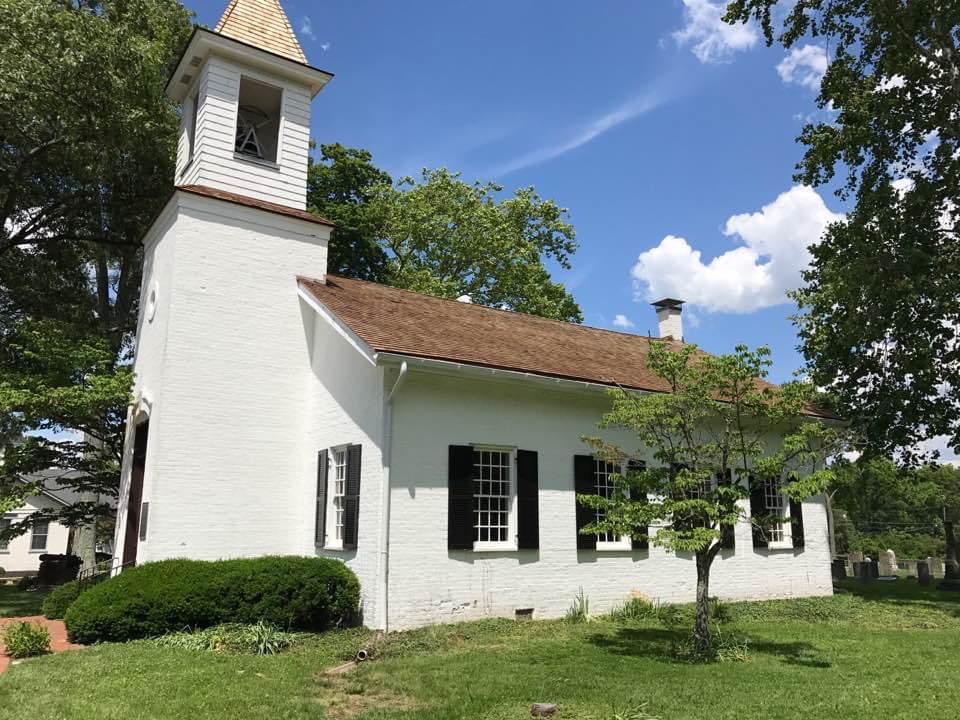 Photo: R. Walkenhorst

Posted by JD Hull. Permalink | Comments (0)
October 09, 2021
Around 1620, Jacques Fouquières painted Germany's Heidelberg Castle, a famous structure in both German history and art, in "Hortus Palatinus" (below). Although the Castle has been in splendid ruin for most of its history, artists still flock to its foundations, gardens and terracing. Camera-toting American lawyers working in Europe do, too. I've spent several hours at the Castle on each of my four trips to Heidelberg--and I am sure I'll go again. Nearly 140 years ago, Heidelberg Castle was a hit with Americans. Samuel Langhorne Clemens, better known as writer and humorist Mark Twain, wrote about the storied castle in Appendix B to his famous "A Tramp Abroad" (1880).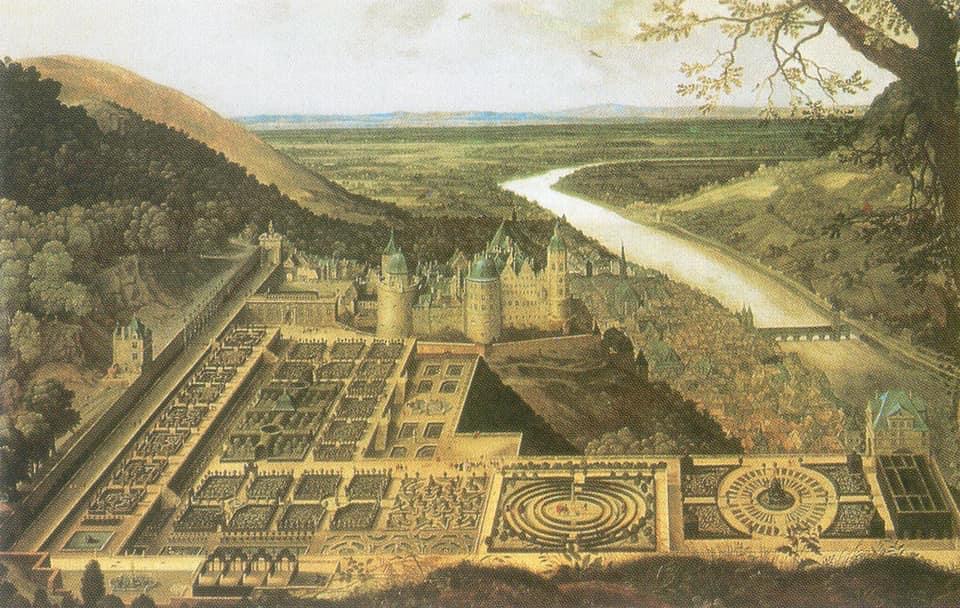 Posted by JD Hull. Permalink | Comments (0)
October 08, 2021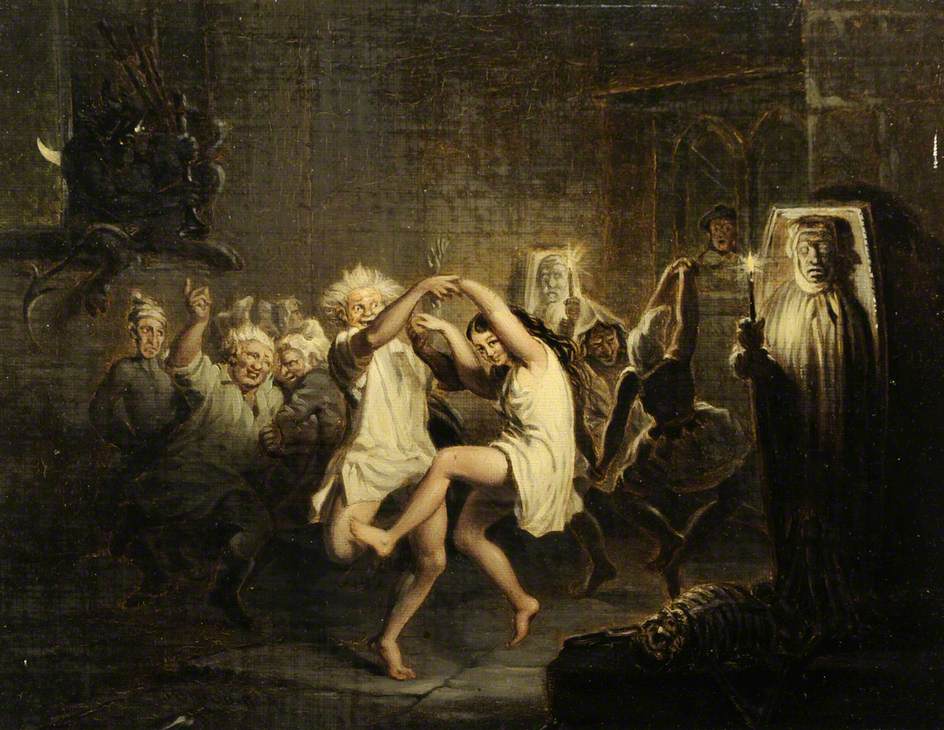 John Faed, Tam O'Shanter and the Witches, 1872.

Posted by JD Hull. Permalink | Comments (0)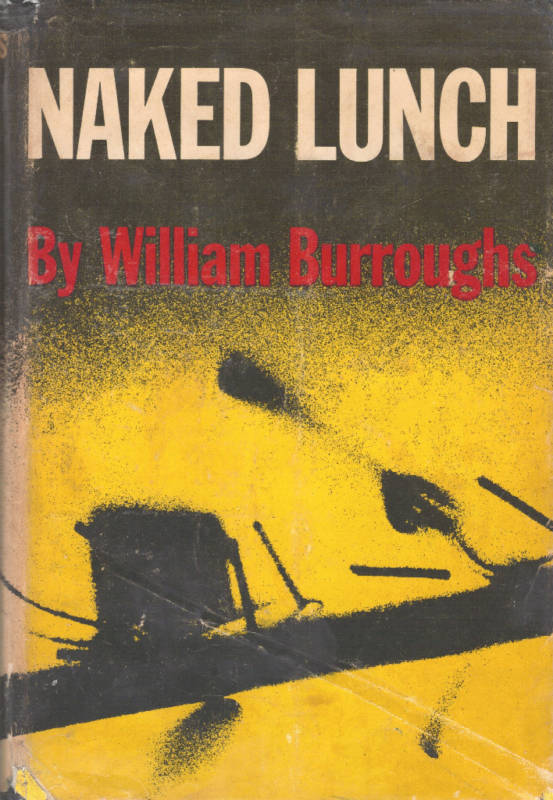 Posted by JD Hull. Permalink | Comments (0)
October 07, 2021
I met Beat badboy legend Lucien Carr once and briefly when he was working in DC for one of the wire services. Way talented, charming guy. And serious American history icon. Everyone even a little hip should know about his story. Carr's on the right below. Google it or however you learn stuff. That's Memory Babe Kerouac on your left.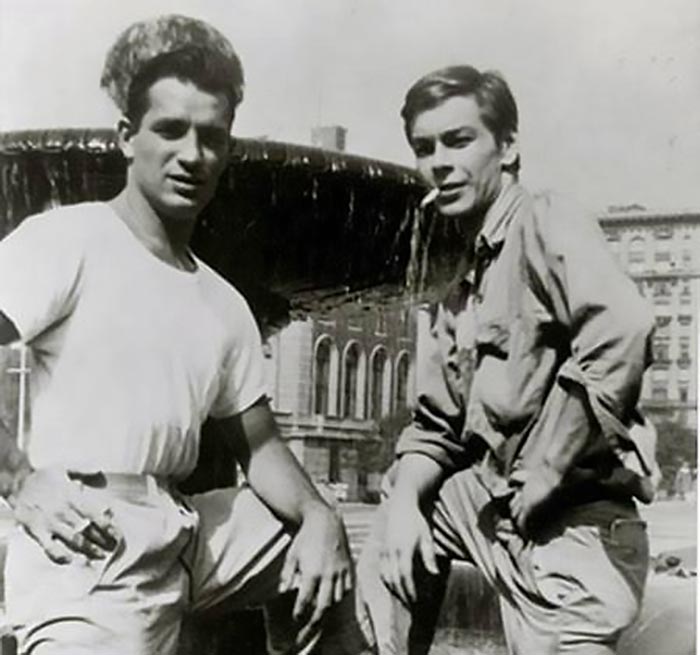 Posted by JD Hull. Permalink | Comments (0)
The Proud Boys are an all-male group that refuses to apologize for Western civilization "which built the modern world." What in God's name is neo-fascist, white nationalist or racist about that, Southern Poverty Law Center?
Below: Raphael, The School of Athens (1511)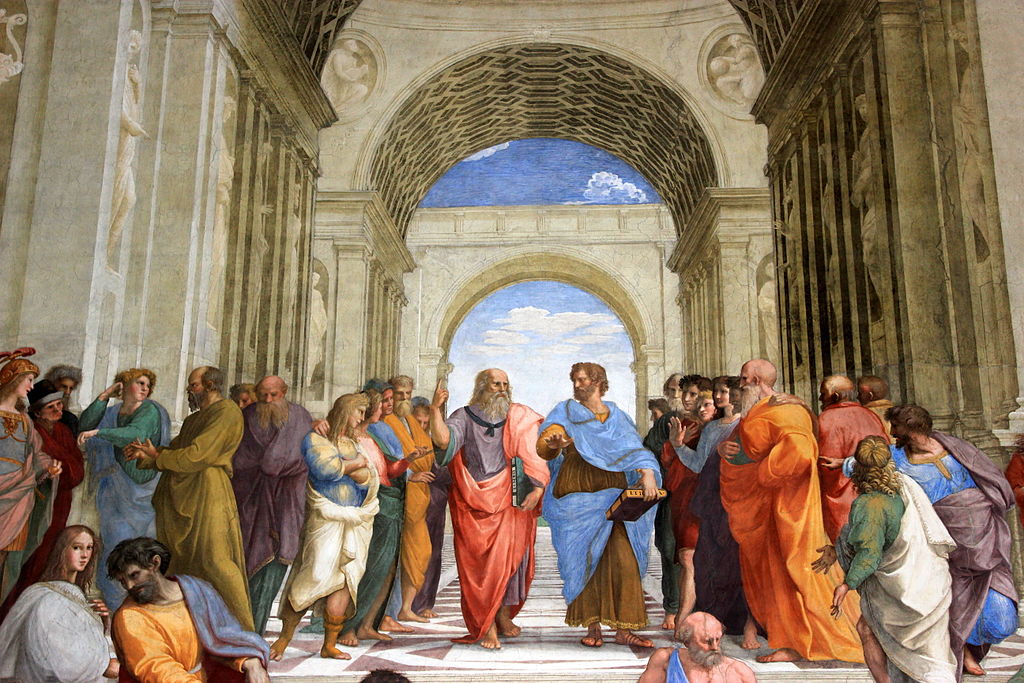 Posted by JD Hull. Permalink | Comments (0)
October 06, 2021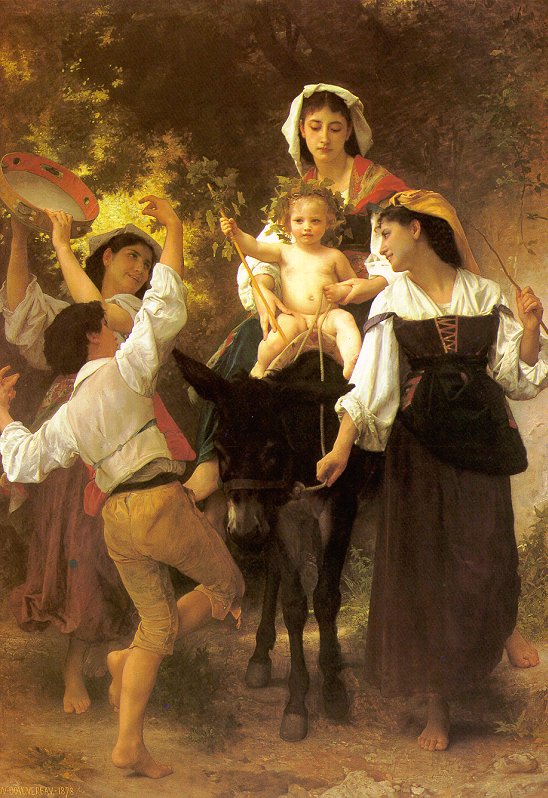 "Return from the Harvest," William-Adolphe Bouguereau, 1878
Cummer Museum and Gardens
Jacksonville, Florida
Posted by JD Hull. Permalink | Comments (0)
October 05, 2021
Go somewhere different. Meet someone different. Aldeburgh, Suffolk, East Anglia. Always a festival.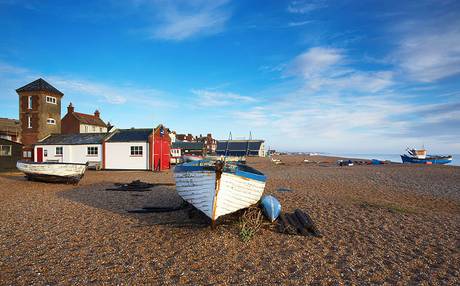 Posted by JD Hull. Permalink | Comments (0)
It's not school. It's no longer about you.
(See Rules 1-6 here and at the links Rules 7, 8 and 9.)
Practicing law is getting it right, saying it right and winning--all with a gun to your head. Being "accurate, thorough and timely" are qualities most of us had in the 6th grade, right? Back when everyone told us we were geniuses and destined for great things? Well, school's out--now it's about real rights, real duties, real money and personal freedom. That's a weight, and it should be.
Suddenly facts are everything--and the actual law less important than you ever imagined. In time you learn to research, think and put things together better and faster. You develop instincts. You learn there is really no boilerplate and no "cookie-cutter" work. You learn there are no "right answers"--but several approaches and solutions to any problem. You are being asked to pick one. But at first, and maybe for a few years, being accurate, thorough and on time is not easy to do.
"I Have Clients?!" One day, you start to visualize your clients as real companies and real people with real problems. These are your clients--not your parents or professors--and they are all different. You "feel their pain", and it's now yours, too.
Mistakes. If you work with the right mentors and senior people, they will allow you to make mistakes. You need freedom to make mistakes. You'll be reminded, however, not to let those mistakes out of the office. It's a balancing act, a hard one.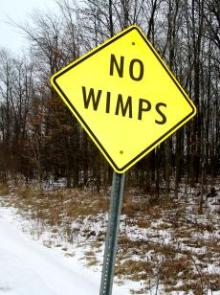 Really bad days? Your problem, Amber. You are expected to be a professional and put clients first on your worst damn day. A parent is sick, you are coming down with something yourself, your boyfriend is cheating on you, both of your boyfriends are cheating on you (and maybe with each other), your teenage kids "hate" you, and this morning you had to abandon that 12-year-old Honda you had in law school on the 14th Street Bridge.
And minutes before your big afternoon meeting or court appearance, a GC or co-worker calls you with the worst possible development, something unexpected and beyond your control, in a project for your favorite client.
These things will happen. And happen together.
You think you're pretty tough. But you sag visibly--like an animal taking a bullet. And in five minutes, you have to be at your very best. Again, it's not about school. It's no longer about you. You're beaten--but you have to get up and fight for someone other than yourself.
You up for this? Because, in our experience, very few of your peers are.
Bucking Up, Using Fear. And while you can't work in a state of constant worry, fear and paralysis, talking yourself into heroics, getting a little paranoid and even embracing a little fear won't hurt you, and may even help. You are being paid both (1) to be accurate, thorough, timely and (2) to just plain "not screw up".
"Thorough" means "anticipating", too. What makes you really good in a few years is being able to "see the future" and spot a ripple effect in a flash. To take a small example, if your client is in an active dispute with the government or on the brink of a full-blown litigation with a competitor, the client's and many of your own letters and e-mails aren't just letters and e-mails.
Whoa, they are potential exhibits, too. They can be used for you or against you. So they need to be written advisedly and clearly so that they advance your position and so that a judge, jury or someone 5 years from now can look at it cold and figure out what's going on. No "talking to yourself" here; think "future unintended consequences" when you think and write.
"But Not Perfect." Not talking about mistakes here. I refer to the paralysis of high standards. I know something about the second part of Rule 10--because I tended to violate it when I was younger. And I still want to.
Perfectionism is the Great Destroyer of Great Young Associates. Don't go there. Don't be so stiff and scared you can't even turn anything in because you want it "perfect" and you keep asking other lawyers and courts for extensions. It's not school, and it's no longer about you. Think instead about Rule 8: Think Like The Client--and Help Control Costs. Balance efficiency with "being perfect", and err on the side of holding down costs. If a client or senior lawyer in your firm wants your work to be "perfect", and for you to charge for it, believe me, they will let you know.
Finally, and I almost forgot: always use the Blue Book/Maroon Book for your citations. No one gets a pass on that one.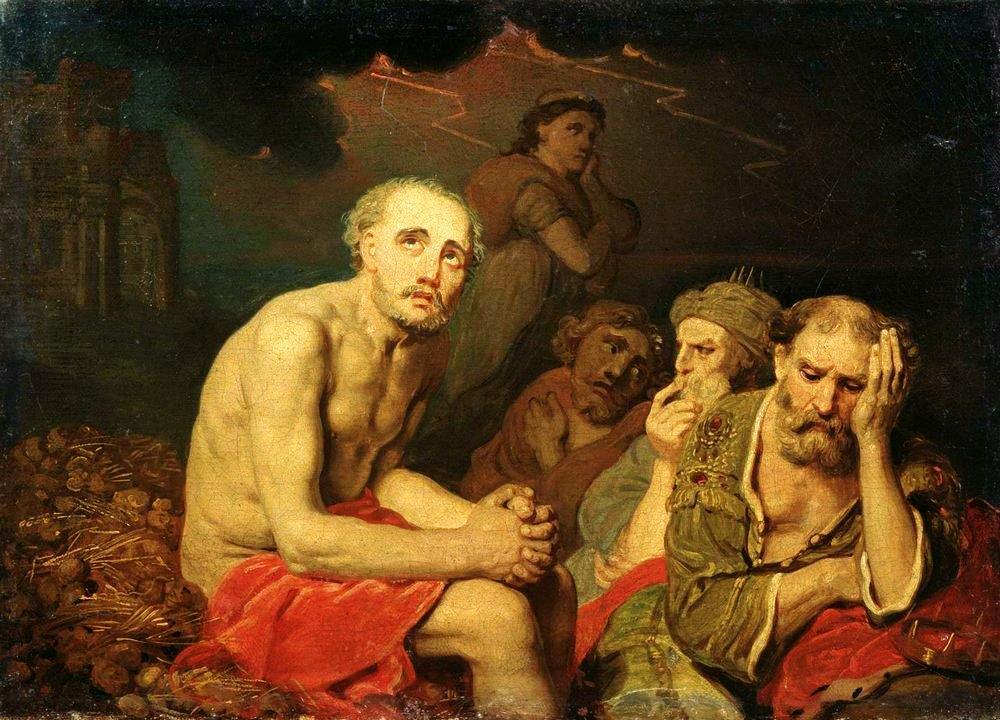 You conventionally religious? We are not. But some days lawyering you will just have to "get your Job thing on". You suffer. But you still perform. Job and His Friends, Vladimir Borovikovsky, 1810s.
Posted by JD Hull. Permalink | Comments (0)
October 04, 2021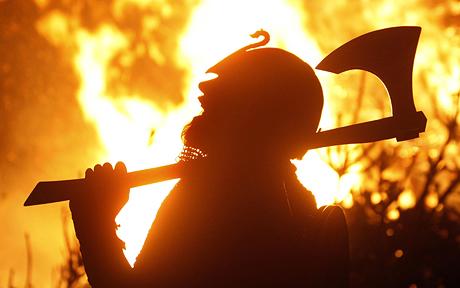 Wild Men. Wild Women. Wild Men and Wild Women are people who listen only to the little voice in their head. They get things done. They build things. Uncertainty and turbulence--in the economy, stock markets, governments, the weather, "pandemics," bad odds, you name it--only get their juices flowing. True, they often have dark and self-destructive sides—but we seem to like giving them a pass. They come with evey political and cultural stripe.
They don't care what you think.
Ever.
And here they are for 2021:
1. Christopher Columbus
2. Ted Turner
3. Dr. Johnson
4. Dr. Thompson
5. Theodore Roosevelt
6. Henry Ford
7. Michelangelo
8. Ayn Rand
9. Walt Disney
10. Japan
11. Boudica
12. Winston Churchill
13. Benjamin Disraeli
14. Arianna Huffington
15. Bucky Fuller
16. Nino Scalia
17. Bill Buckley
18. Bill Clinton
19. Steve Jobs
20. Ben Franklin
21. Nick Nolte
22. Jerry Lee Lewis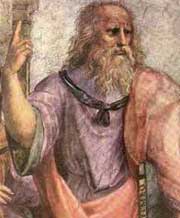 Plato (#27) was way Wild. Read the Timaeus.
23. The Welsh
24. Jann Wenner
25. Audie Murphy
26. Rasputin
27. Plato
28. Catherine the Great
29. Val Kilmer (way wilder than Jim Morrison)
30. Harry Dean Stanton
31. LBJ
32. Julius Caesar
33. Peter O'Toole
34. John Lennon
35. Joseph P. Kennedy, Sr.
36. Peter Sheridan
37. Christopher Hitchens
38. George Patton
39. Warren Beatty
40. Jack Nicholson
41. W.B. Yeats
42. Brigham Young
43. Lucien Carr
44. Joan of Arc and Charles Barkley (tie)
45. Dylan Thomas
46. "E"
47. Boswell
48. Ben Jonson
49. Mae West
50. Daniel Pinchbeck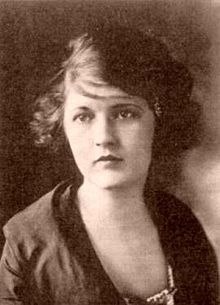 Zelda Fitzgerald (#90) was Wild. So was her childhood friend Tallulah Bankhead (#91).
51. Daniel O'Connell
52. Quentin Crisp
53. David Boies
54. Holden Oliver
55. St. John of Patmos
56. John Henry "Doc" Holliday
57. Genghis Khan
58. Alexander
59. Charles Bukowski
60. Gordon Liddy
61. Malcolm Lowry
63. Keith Moon
64. Jonathan Swift
65. Babe Ruth
66. Chrissie Hynde
67. Donald Rumsfeld
68. Warren Zevon
69. Kim Jong-un
70. Billy Martin
71. Wm Beard Hull
72. Guy de Maupassant
73. Grace Slick
74. Edna St. Vincent Millay
75. Mickey Mantle
76. François Villon
77. Friedrich Nietzsche
78. Rep. Bob Eckhardt (Texas-D) (gifted, eloquent, exotic)
79. Al Neuharth
80. Ray Davies
81. Marc Randazza
82. Skippy the Head
83. Alec Baldwin
84. John Huston
85. Australia
86. Oscar Wilde
87. Oscar Levant
88. Ava Gardner
89. Frank Sinatra
90. Zelda Fitzgerald
91. Tallulah Bankhead
92. Vladimir Putin
93. Frances Farmer
94. Richard Burton
95. Partner Emeritus
96. Margaret Thatcher
97. Racehorse Haynes
98. Ben Bradlee
99. Davey Crockett
100. William Randolph Hearst
101. Steve Bannon
102. Donald Trump
103. Mike Cernovich
104. Scott Greenfield
105. Norm Pattis
106. Elvoy Raines
107. Bobby Knight
108. Johnny Winter
109. Robert Mitchum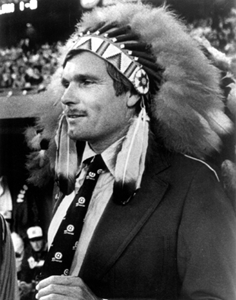 Meet Ted (#2). He never cared what you thought.
Original post: 1-16-21

Posted by JD Hull. Permalink | Comments (0)
October 03, 2021
Lawyers who won't take a stand is a time-honored tradition. Ernie from Glen Burnie, a lawyer and a life-long friend of mine, is not such a creature. It's just his nature. He's an activist in all matters. He'll stand up for people who pay him--and for people he just met on the subway. In late 1995, when the championship Netherlands Women's National Volleyball Team were staying at the Mayflower, Ernie, I and two lawyers from the DC office of [firm name deleted] met the four tallest at Clyde's.....sorry, we're getting sidetracked.
There are so many wonderful stories about Ernie from Glen Burnie. But read first the very short story about Ernie's big find circa 1990. We first reported on it in June of 2006. It's about an old parchment he claims was discovered in Alexandria, Virginia, around the same time we both began practicing law in the District. Do see The Seven Habits of Highly Useless Corporate Lawyers. This is a true story, mostly. So listen up.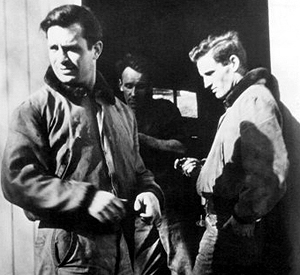 Stand-up guys: The author, then a dead-ringer for writer Jack Kerouac, and EFGB in their pre-lawyer and pre-Netherlands Women's National Volleyball Team years.
Posted by JD Hull. Permalink | Comments (0)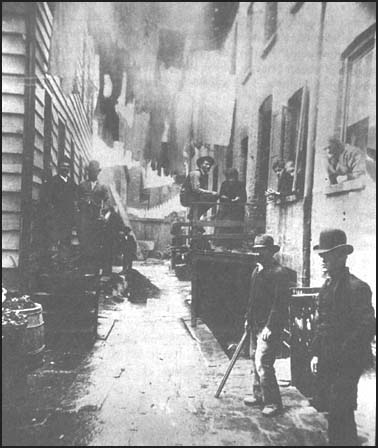 The photograph above was taken in 1890 by Jacob Riis. This is Bandits' Roost, an alley in Hell's Kitchen, then in its second century. It was taken long before the midtown Manhattan neighborhood got cute and trendy again. The work, images and outcry of Riis were famous at the time. So was this photograph.
But Hell's Kitchen actually started out cute and even pastoral. Three hundred years ago there were farms. Then came suburbs, and it was not really a "bad" neighborhood until around the time of the Civil War. Movies and novels maybe over-covered that second 150 years. Hell's Kitchen kept changing but stayed famous: from Irish and German immigrant sub-city to gangland neighborhood to actors' quarter to, these days, more of a yuppie heaven.
People feared the second round of "cute"--the gentrification of recent years--would destroy it. It didn't. It's still authentic in pulse and atmosphere. A few (not many) old families could afford to stay. Real estate brokers years ago came up with the new labels of Clinton and "Midtown West"--but those did not work. They could never replace the real name, the one that no one can even trace.
Sure, older neighborhoods, like older people, have personalities.
Personally, I think of the area as smaller and more compact than most descriptions. For me, it does not start until just north of the Lincoln Tunnel at 40th and then goes up to 57th Street. Its width, of course: West of 8th all the way to the Hudson. Yet it always seems worlds away from Times Square, right next door, and Midtown East.
If you are in Manhattan some weekend, stroll around there on a Sunday morning early, when it groans, complains and even growls like its old self. You will not head east. You won't even think about leaving Hell's Kitchen for a while. Too seductive. The uneasy mixes of Irish, German, Italian, and Everyone Else that dominated it--especially in the last 150 years--left certain imprints and energies. You can still feel and hear them in the stone of the buildings and street.
Posted by JD Hull. Permalink | Comments (0)
October 01, 2021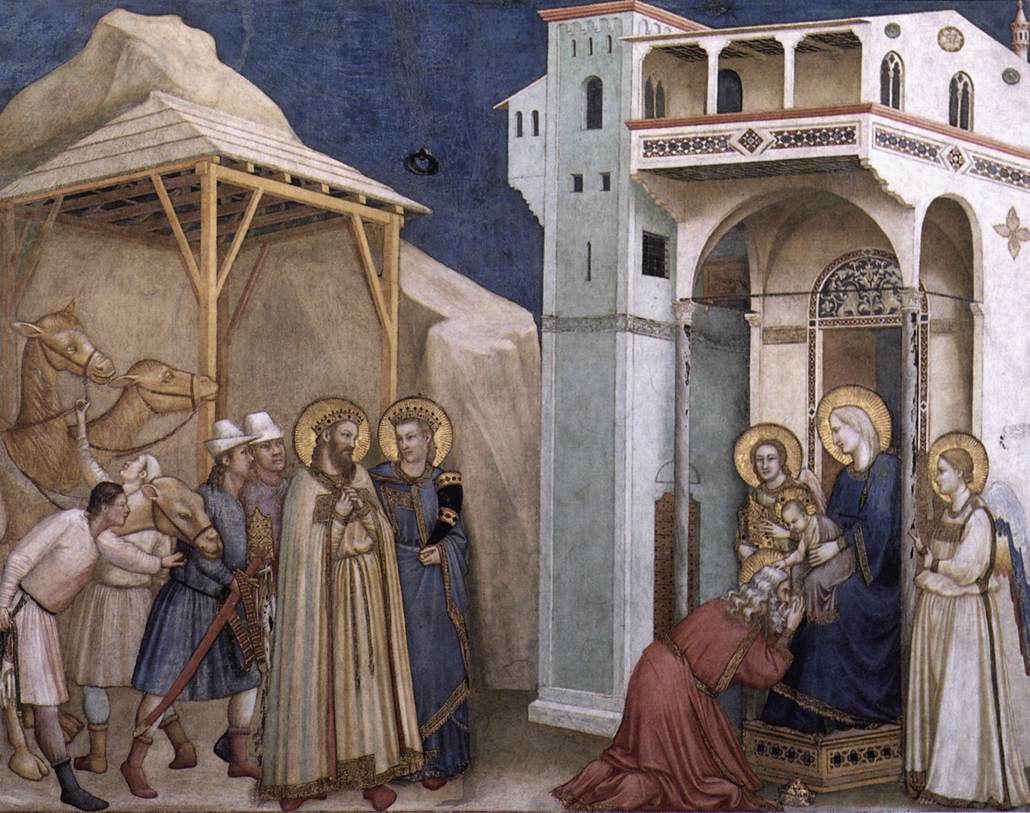 Posted by JD Hull. Permalink | Comments (0)
Excerpt from the famous November 1974 Playboy Magazine interview with writer and humorist Hunter S. Thompson conducted by Craig Vetter, a well-regarded writer and storyteller himself.
PLAYBOY: ....this morning you've had two bloody marys, three beers and about four spoons of some white substance and you've been up for only an hour. You don't deny that you're heavily into drugs, do you?

THOMPSON: No, why should I deny it? I like drugs. Somebody gave me this white powder last night. I suspect it's cocaine, but there's only one way to find out...

PLAYBOY: What do you like best?

THOMPSON: Probably mescaline and mushrooms: That's a genuine high. It's not just an up -- you know, like speed, which is really just a motor high. When you get into psychedelics like mescaline and mushrooms, it's a very clear kind of high, an interior high. But really, when you're dealing with psychedelics, there's only one king drug, when you get down to it, and that's acid. About twice a year you should blow your fucking tubes out with a tremendous hit of really good acid. Take 72 hours and just go completely amok, break it all down.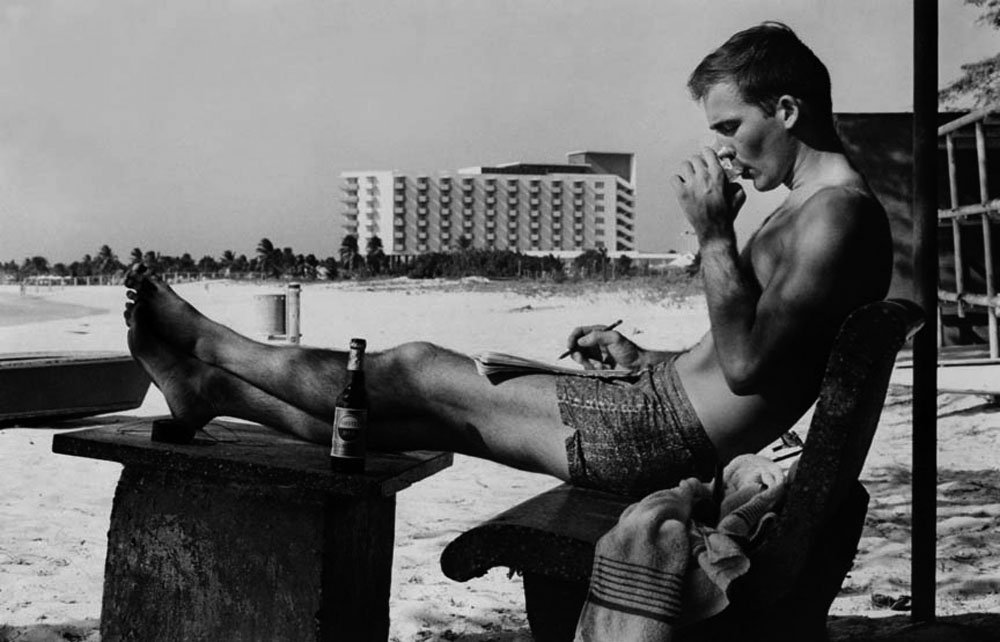 Posted by JD Hull. Permalink | Comments (0)
September 30, 2021
Eternity is a mere moment--just long enough for a joke.

--Hermann Hesse's version of Goethe, dead, possessed of a superior perspective, and speaking to Harry Haller, in Steppenwolf (1927).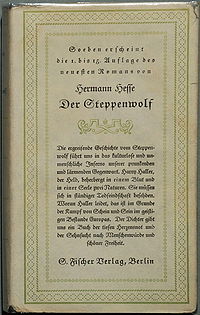 Posted by JD Hull. Permalink | Comments (1)
September 29, 2021
In this illustration (here's one from the 1400s) of an important Greek myth, Paris, the Trojan prince, judges a beauty contest. The goddesses Hera, Athena, and Aphrodite compete for a golden apple.
Posted by Holden Oliver (Kitzbühel Desk). Permalink | Comments (0)
1. Represent only clients you 'like'.
2. The client is the main event.
3. Make sure everyone in your firm knows the client is the main event.
4. Deliver legal work that changes the way clients think about lawyers.
5. Over-communicate: bombard, copy and confirm.
6. When you work, you are marketing.
7. Know the client.
8. Think like the client--help control costs.
9. Be there for clients--24/7.
10. Be accurate, thorough and timely--but not perfect.
11. Treat each co-worker like he or she is your best client.
12. Have fun.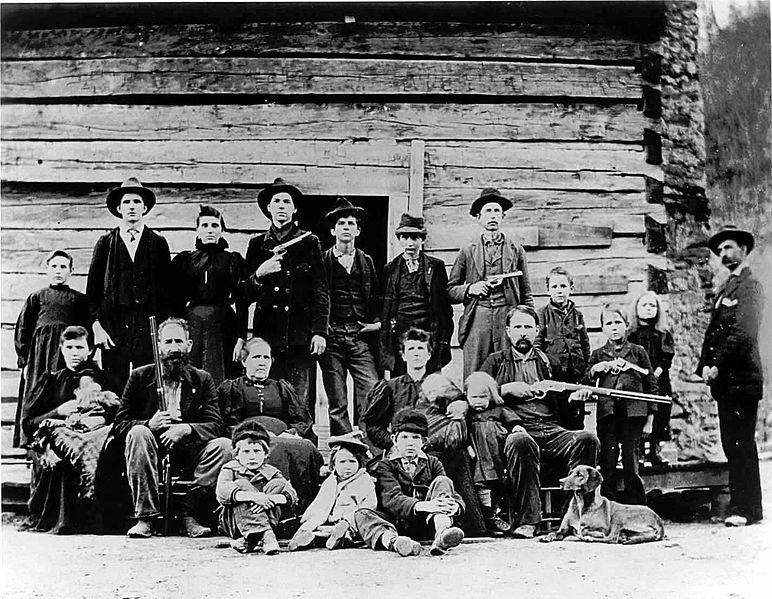 Copyright 2005-2019 J. Daniel Hull.
Posted by JD Hull. Permalink | Comments (0)
September 28, 2021
Break the rules at your peril. People will say mean things about your dog, your wife, your girlfriend, or all three.
In case your Mother or Governess never told you, you're from Utah, or you were stoned all seven years at Choate, let us remind you to never thank anyone for something truly important--a meeting, referral or a dinner--with anything but a prompt handwritten thank-you note. No valid excuses exist for not doing it. Too few of us practice gratitude--in either business or our "other" lives--enough. Some say the practice of saying thanks is good for the soul. Others swear it's good for revenues, too.
Many, many business people and some lawyers with the highest standards taste (i.e., wear socks to meetings or court) think that no written thank-you note means no class--as harsh and low-tech as that may sound.
Typed is okay--but handwritten is better. Even if you are not convinced that thank-you notes are noticed and appreciated (they are), pretend that we know more than you (we do), and do it anyway (thank us later).
Good stationery. We suggest Crane's on the lower end, or something better, like stationery from Tiffany's, or a Tiffany-style knock-off, on the higher end. A "studio card", maybe. Just make it plain. Simple. Initials on it at most.
If you get personalized stuff, have a return envelope address to a home or business--but without the business mentioned. It's personal. Leave Acme Law Firm off it.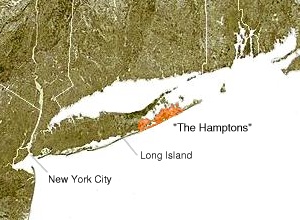 Posted by Holden Oliver (Kitzbühel Desk). Permalink | Comments (0)
September 27, 2021
Don't tell me the moon is shining; show me the glint of light on broken glass.

--Anton Chekhov (1860-1904)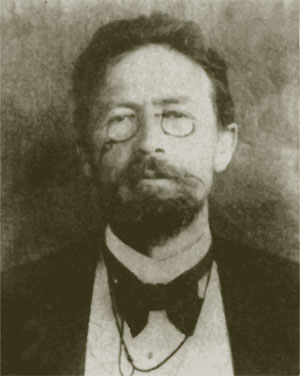 Posted by JD Hull. Permalink | Comments (0)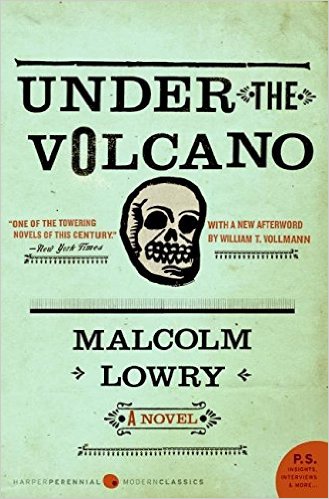 Lowry's great romp about an alcoholic British consul in a small Mexican town was published in 1947. The story is set on All Souls' Day--or the Day of the Dead--on November 2, 1938 in Quauhnahuac, Mexico.
Posted by JD Hull. Permalink | Comments (0)
September 26, 2021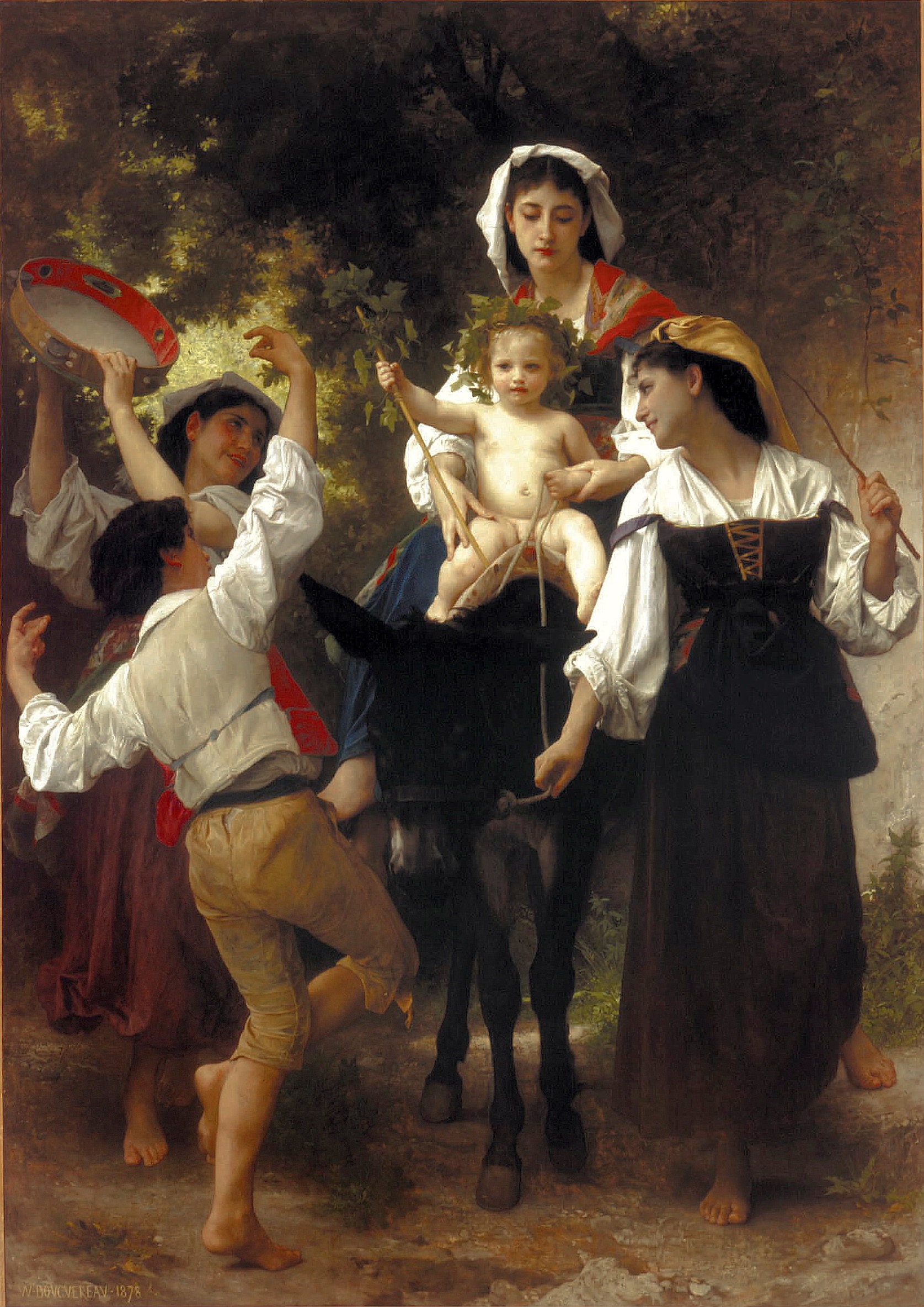 William-Adolphe Bouguereau (1825-1905), Return from the Harvest, 1878. Cummer Art Museum, Jacksonville
Posted by JD Hull. Permalink | Comments (0)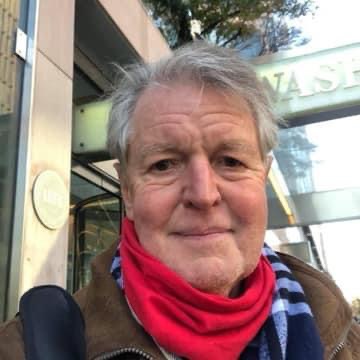 Posted by JD Hull. Permalink | Comments (0)
September 25, 2021
Neither the tiny rural village of Lindsey nor the surrounding countryside has changed much since 1634, when one side of my family called Holden left there via Ipswich on the River Orwell for Massachusetts and, in time, a new "Groton", named after another small village near Lindsey. Three hundred and eighty-six years later, Lindsey is pastoral, green, mainly un-peopled and fairly remote. No visible overt 21st century commerce. Some farming. No tourists.
St Peter, a rough Anglican church, at one time Catholic, the one my ancestors attended, built in the 1300s, and even older church ruin, St James (1200s), are the only man-made constants. Still a "parish", Lindsey is on the B1115 Hadleigh-to-Bury road.
This is part of East Anglia--coveted, held and loved for so long by the Danes. The region's been victor and victim over and over again. Mainstream tribes from all over Europe battled here for centuries. It is storied. It is still beautiful. Nothing compares to it.
And it is a key "feeder" region in the English migration to America. From 1625 to 1640, Charles I had tried to rule England without calling the Puritan-dominated Parliament. Puritan dissenters, lots of them, lived in the area around Lindsey, and
from here hundreds of families fled across the Atlantic to the new world. The Winthrops, of tiny Groton, would become founders of the State of Massachusetts. But most of the settlers were poor, working families, and they would devote themselves to quiet, prayerful unpersecuted lives, and of work hard to build new communities. Of course, they would never see Suffolk or the valley of the gentle Brett again.

--Simon Knott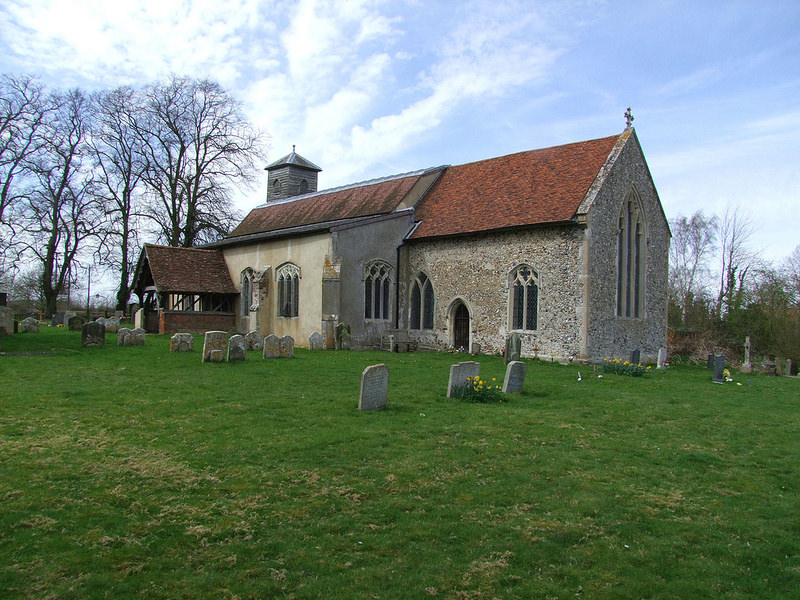 St. Peter in Lindsey
Posted by JD Hull. Permalink | Comments (0)
September 24, 2021
Our world-famous 12 Rules of Client Service. Revel in their wisdom. Ignore them at your peril. Teach them to your coworkers. Argue about them. Improve them.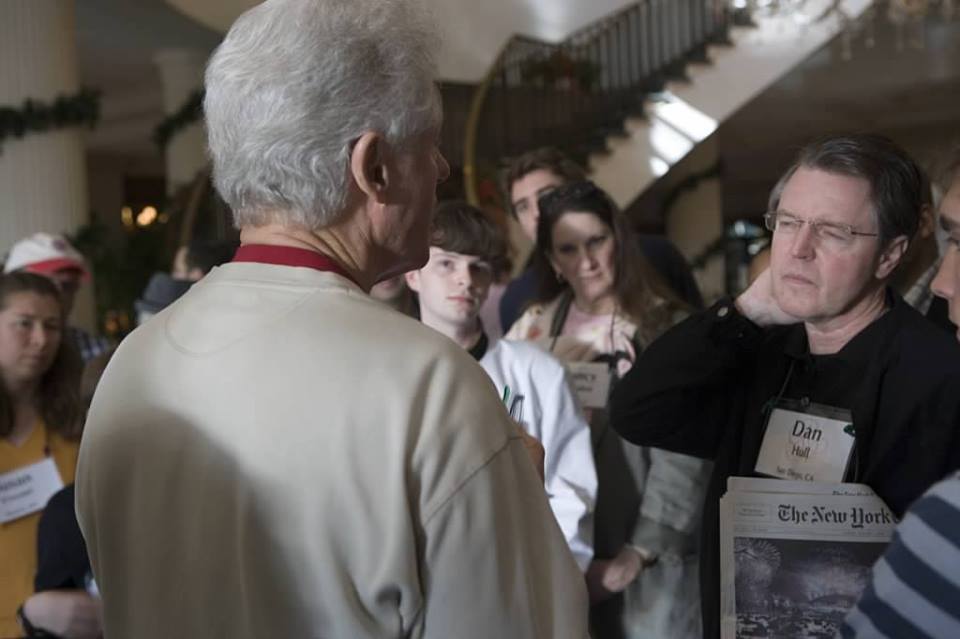 Posted by Holden Oliver (Kitzbühel Desk). Permalink | Comments (0)
September 23, 2021
Next month marks yet another anniversary of my covering Dr. Hunter Thompson's October 22, 1974 speech at Duke University as a student reporter for the Duke Chronicle.
Stay tune for October memorial coverage.
"When the going gets weird, the weird turn pro."
~ HST (1937-2005)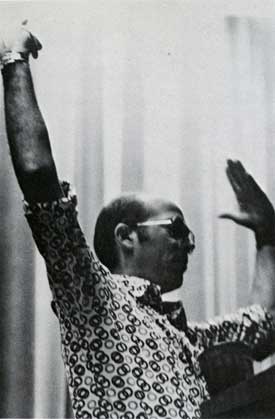 Posted by JD Hull. Permalink | Comments (0)
September 22, 2021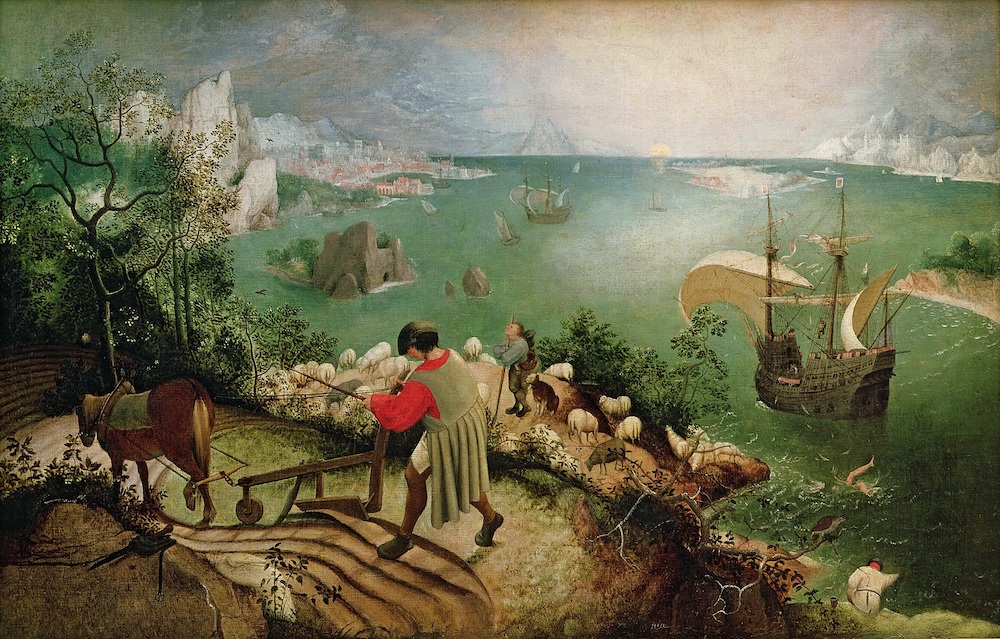 PIETER BRUEGHEL THE ELDER
LANDSCAPE WITH THE FALL OF ICARUS
1558
Posted by JD Hull. Permalink | Comments (0)
Missourian John Daniel Hull I (1866-1953) was my great-grandfather. He crowed about my birth and I got to meet him before he died. Below in turn is the grave of his own great-grandfather Virginian Daniel E. Hull, Sr. (1768-1854). With 12 years separating their lives, they unfortunately never met. They were, respectively, 87 and 85 at death. I first visited Daniel's grave on May 6, 2015. It's still beautifully kept by Lutheran church people I don't know and have not met.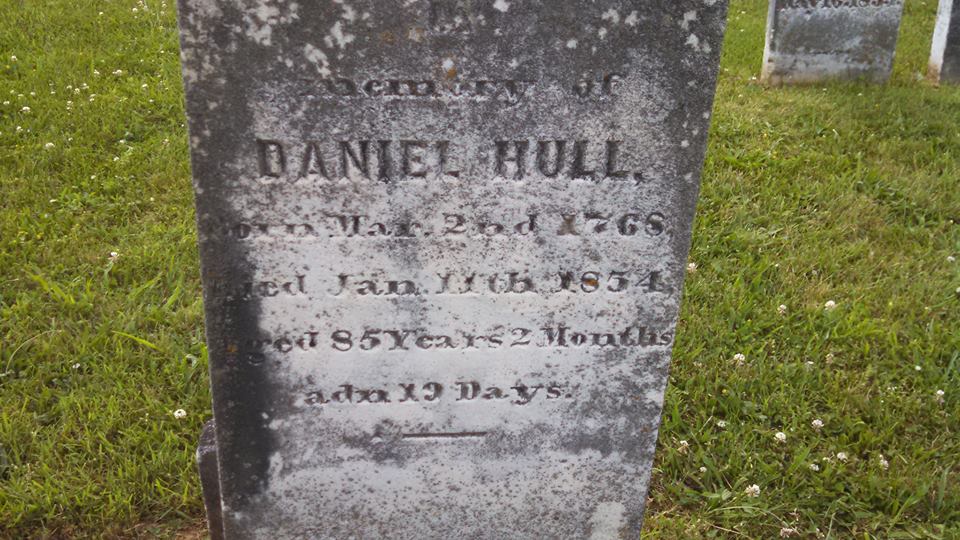 Posted by JD Hull. Permalink | Comments (0)
September 20, 2021
If you work for a peer firm, you will encounter me or someone very much like me. [Y]ou cannot avoid the essence of my character if you aspire to succeed... I or some form of my embodiment will exist to make your existence as uncomfortable and unpleasant as it can be. Welcome to the legal profession you self-entitled nimrods have created.

--Partner Emeritus, commenting at Above The Law, 2009
To the dismay of many, Partner Emeritus, the urbane, well-heeled lawyer, writer, satirist, culture critic, enemy of the militantly mediocre and hands-down Dean Swift of Above the Law's wise if wonderfully deranged Commentariat, has caught this blog's attention. With humility and honor, we today announce that "Best of Partner Emeritus" will be a feature and its own category here at What About Clients/Paris? Probably forever.
Among other subjects, we will spotlight PE's views on dogs, lawyers, brothels, sexual techniques and remedial programs for broken GenY JDs with Tourettes, Sydenham's chorea and/or lifelong spine problems.
We begin simply. We love a short but busy comment PE just made about his dog Simeon and his love for dogs--which for our money are about the best thing on this fourth-rate planet anyway. It follows from yesterday's ATL piece, Prosecutor's Pooch Spawns Epic Email Bitchfest by ATL's founder, ageless boy wonder and polymath David Lat:
Everyone here on ATL knows I am a dog lover. In the early '90s, a German colleague suggested that I own a dog so I can understand how to be patient with associates. I purchased my first Afghan hound, the late Algernon, in 1995 and I trained him to be a show dog champion. Algernon then sired my current canine companion, Simeon, who was a favorite to win the 2008 Westminster Dog Show before someone sabotaged his chances by slipping contaminated food in his kennel the night before the competition commenced.

This all being said, the AUSA who complains about doing his job on the weekend is in the wrong here. The workplace is not his home and he simply cannot act as if he were home (e.g., take off his mustard stained chinos and walk around in his underwear, etc.). Moreover, what if the dog bites a co-worker? Can the co-worker file a workman's compensation claim or does the lout who brought his dog to the office have separate liability insurance for the dog? As much as I detest government bureaucrats, I have to side with the dragon lady office manager in this dogfight.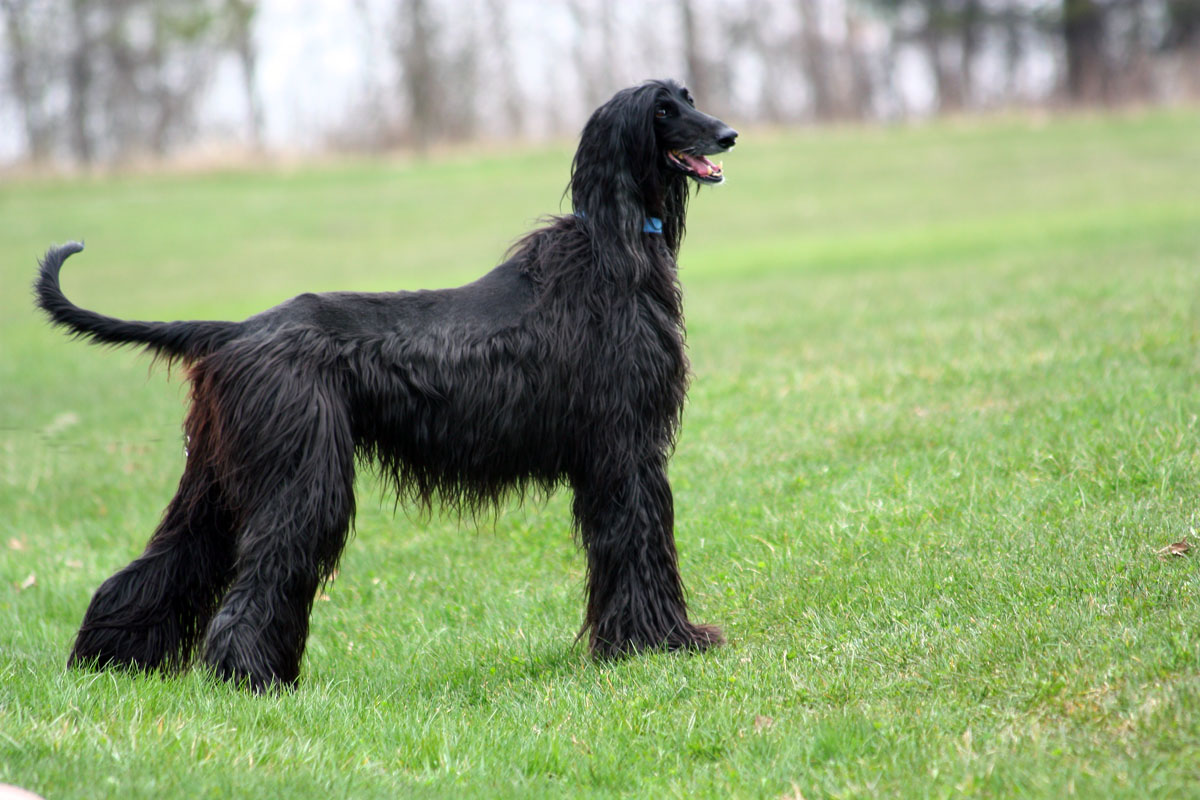 Simeon cruising London's Hyde Park?
The Best of Partner Emeritus: Introduction/No. 1
Original post September 15, 2015
Posted by JD Hull. Permalink | Comments (1)
September 19, 2021
Although actor Sterling Hayden (1916-1986) was not in love with Hollywood or acting, he was a highly regarded actor who was cast in westerns, action films and film noir for over forty years, usually as a leading man. He was also a spy, war hero, seeker, sailor, adventurer, rebel, gifted writer and eccentric's eccentric, all six foot five of him. He was authentic. Never contrived, posed, phony or obliged to be different. Never sucking up. A pure lover of being alive. Read his biography, artful screed and best work, in "Wanderer" (1977).
Posted by JD Hull. Permalink | Comments (0)
Dade County, MO courthouse in 1947. Judge Wm Penn.
"An Ozark reaction is something to see. Don't do none, won't be none."
—Holden Oliver McQuitty Hull, my dog, 2019
Posted by JD Hull. Permalink | Comments (0)
September 18, 2021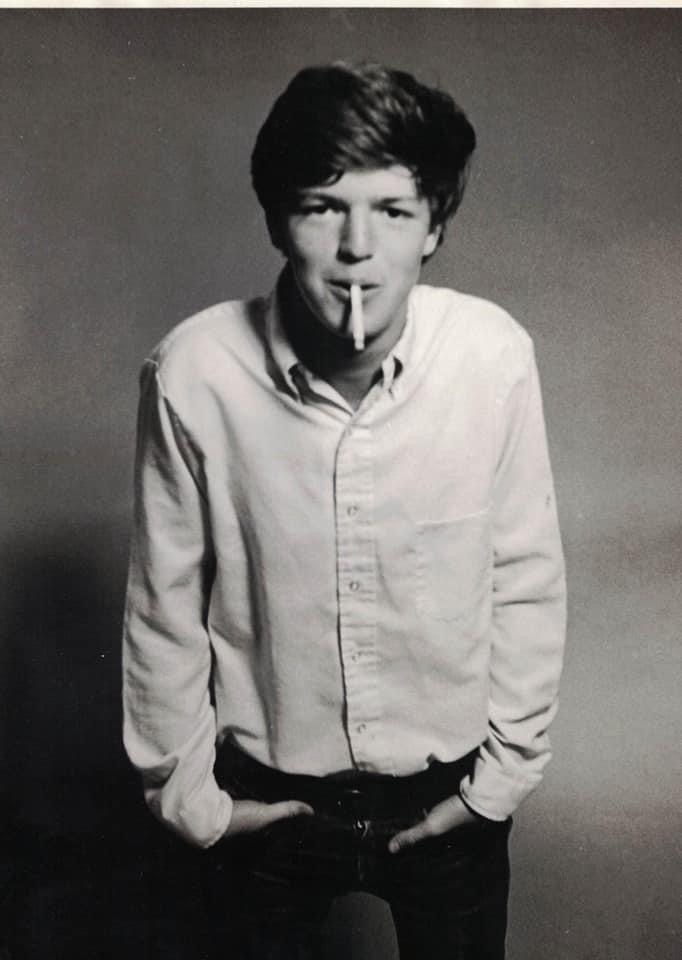 Please stay away from DC and Capitol Hill today,

Ok?
Or I'll come to your house.
And soon.
I mean it.
Posted by JD Hull. Permalink | Comments (0)
September 16, 2021

WJC and me, January 1, 2009, high noon, Charleston

1. Never swive anyone named Zoe, Brigit or Natasha.
2. Let no one leave anything in your home or hotel room.
3. All British women are named Lucy, Pippa or Jane.
4. Most British women don't like British men.
5. Every Woman's ex- is a Narcissist. No exceptions.
6. The Bluebook: A Uniform System of Citation, the most widely used legal citation system in the United States, was first published in 1926. It is always important.
7. Legal interviews don't tell you much.
8. Have a coworker in same room if you interview someone.
9. Don't jump to hire law grads with blue collar backgrounds. Some think they've arrived and are done.
10. Women make better associate lawyers.
11. On documents, Rule 34 (Production of Documents and Things) and Rule 45 (Subpoena) of the Federal Rules of Civil Procedure do very different things. Know what they are.
12. Dogs are the best thing about this planet.
13. Cats not dogs if you travel.
14. Great looking women think they're ugly.
15. Pay attention to little things.
16. Irish, Welsh, Finnish, Ethiopian and Afro-American women are heroes. Forever in charge. Enduring.
17. A disproportionate number of Irish people are drunks.
18. A disproportionate number of Irish people are verbally or lyrically gifted.
19. Jewish doctors do not understand Irish, English, German or Russian drunks.
20. Jews and Italians are the best drinkers. They have the genes. They have rules.
21. The Jews are It. A consistently awesome and world changing tribe for 2500 years.
22. Well dressed Russian women are cheap, treacherous and insane.
The Cardsharps, Caravaggio, c. 1594
23. For decades the wrong people have gone to law school.
24. Lawyers are less well educated, less well rounded and less culturally literate every decade.
25. Many lawyers dislike lawyering.
26. There are at about 40 exceptional American colleges and universities.
27. Do one absurd or silly thing every day.
28. Never be impressed by Phi Beta Kappas.
29. Always be impressed by Marshall scholars, Rhodes scholars and Williams grads.
30. Have at least 3 impeccable suits.
31. Don't wear bow ties every day. Almost every day is fine.
32. Cuffs on all long pants except jeans and tuxedo trousers.

Posted by JD Hull. Permalink | Comments (0)
If you work for a peer firm, you will encounter me or someone very much like me. I or some form of my embodiment will exist to make your existence as uncomfortable and unpleasant as it can be.

-- Partner Emeritus, New York City, September 3, 2009
I've loved practicing law. After three years of working on Capitol Hill, I became one of two associates in the small DC branch office of a now-defunct Pennsylvania firm. They gave me a wonderfully eclectic mix of work to do: environmental litigation, energy law, U.S. Supreme Court practice and lobbying for coal companies and banks. In two years the DC office merged with a bigger DC-based firm. We went from 10 to 35 lawyers. And I went from a window office on Eye and 15th, N.W. off McPherson Square to a smaller no-window office three blocks down the street at International Square. I was a 4th or 5th year associate. I didn't complain. I drew a picture of a sun and posted it on the wall.
Meanwhile, up in New York City, and at about the same time, Partner Emeritus' white shoe firm was negotiating a lease renewal--and the Great Man would have gone one step further:
Back in the early '80s when my firm negotiated its lease renewal, I ardently advocated to take less space as I thought placing associates in offices was a waste of resources. Offices are for closers and relevant playmakers who need personalized space to entertain clients. Given that young associates are not permitted to directly interact with clients, there is simply no need for them to have offices.

One of my pet peeves when I was at the firm was the contumacious habit of associates who closed their doors. Whenever I saw an associate's door closed, I assumed he/she was doing one of the following: 1) taking a nap; 2) checking their private email account (e.g., Ashley Madison, etc.); 3) masturbating; 4) engaging in personal phone calls; or, 5) watching internet porn.

As far as I am concerned, associates do not require privacy unless they are on the commode. I personally took a note of all the associates who closed their doors and would often reprimand them or make a notation on their annual review. If it were up to me, I would have had the building maintenance crew remove the doors off of the hinges but I was outvoted on the matter.

I prefer that associates and non-equity partners share the window cubicles. This way, the partners and staff can easily monitor how busy associates are. Moreover, the window cubicles will keep associates on their toes and prevent them from slacking off.

And please spare me the argument that window cubicles dehumanizes associates by making them feel like zoo animals on display. Unlike the animals in the zoo, trust me, no one wants to waste time watching troglodytes push paper.
--Comment by Partner Emeritus to an article by my friend boy wonder David Lat on August 28, 2015 at Above the Law entitled "More Bad News For Biglaw Associates?"

3rd year associates share 'premium' window cubicle in 1987 (J. Riis).
Copyright 2015 J. Daniel Hull, Ellen Jane Bry, ____ Doe. Best of Partner Emeritus (#6)
Posted by JD Hull. Permalink | Comments (0)
September 15, 2021
Hermann the German, or Arminius, was a leader of Roman Auxiliary Cavalry in the 9th Century AD. In the three-day battle known as the Varus Schlact, which took place in a dense forest, he switched sides, led the destruction of three Roman Legions (about 10,000 in number) and stopped Roman expansion into what is now Germany.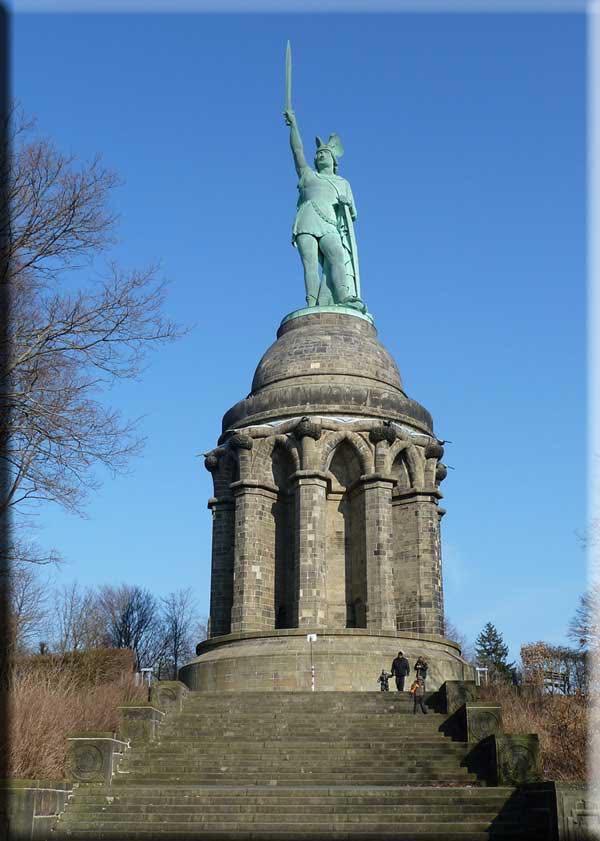 Posted by JD Hull. Permalink | Comments (0)
September 12, 2021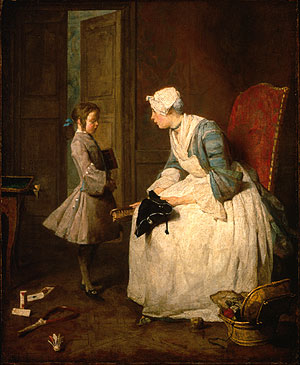 Posted by JD Hull. Permalink | Comments (0)
September 11, 2021
Thank you Dad forever for calling me at the San Diego airport while boarding a seconds-later cancelled US Air flight to DC at 6:30 AM my time 9-11-01 and asking me to stay in close touch with you and telling me my brother Dave was also in an airport 1500 miles away at that moment and was also okay. I am still touched by it. It was a short call. You were back in Cincinnati that day and 73. I knew you loved me.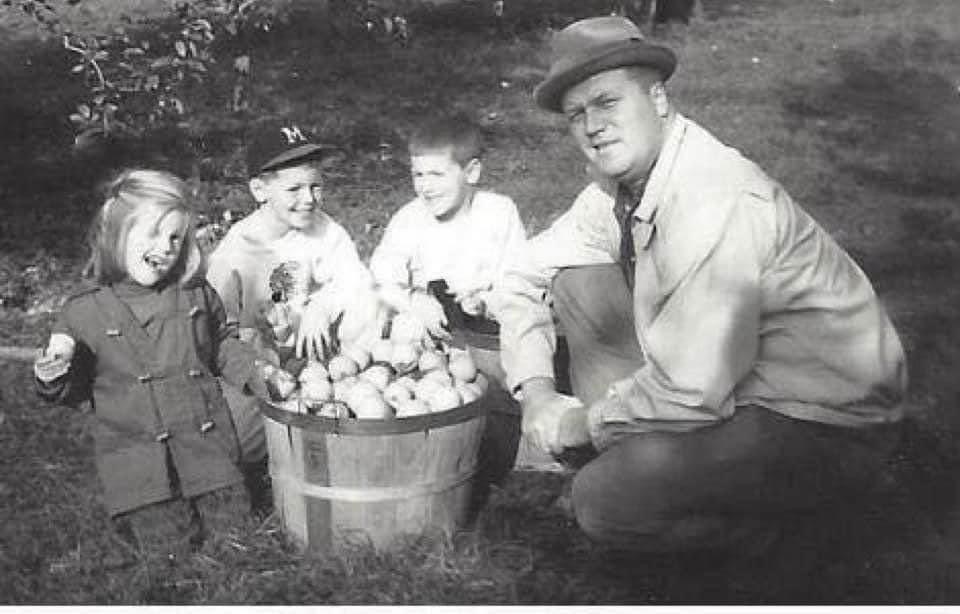 Posted by JD Hull. Permalink | Comments (0)
Let us be grateful to people who make us happy; they are the charming gardeners who make our souls blossom.

-- Marcel Proust, 1871–1922, French novelist and critic.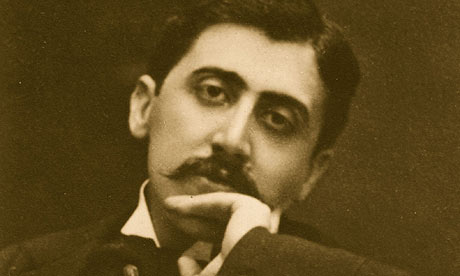 Posted by JD Hull. Permalink | Comments (0)
September 10, 2021
There is no joy except in creation. There are no living beings but those who create. All the rest are shadows, hovering over the earth, strangers to life. All the joys of life are the joys of creation: love, genius, action.
--Romain Rolland (1866-1944), Nobel Prize winner, in "Lightning Strikes Christophe"
Posted by JD Hull. Permalink | Comments (0)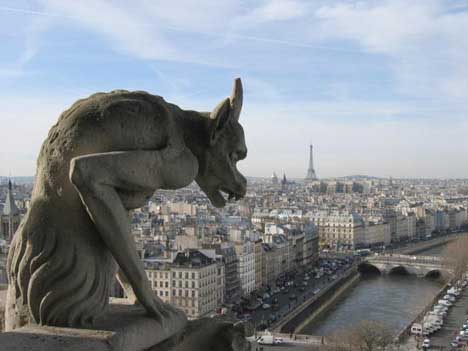 1. Represent only clients you like.
2. The client is the main event.
3. Make sure everyone in your firm knows the client is the main event.
4. Deliver legal work that changes the way clients think about lawyers.
5. Over-communicate: bombard, copy and confirm.
6. When you work, you are marketing.
7. Know the client.
8. Think like the client--help control costs.
9. Be there for clients--24/7.
10. Be accurate, thorough and timely--but not perfect.
11. Treat each co-worker like he or she is your best client.
12. Have fun.
Copyright 2006-2020 John Daniel Hull. All Rights Reserved.

Posted by JD Hull. Permalink | Comments (0)
September 09, 2021
Posted by Rob Bodine. Permalink | Comments (0)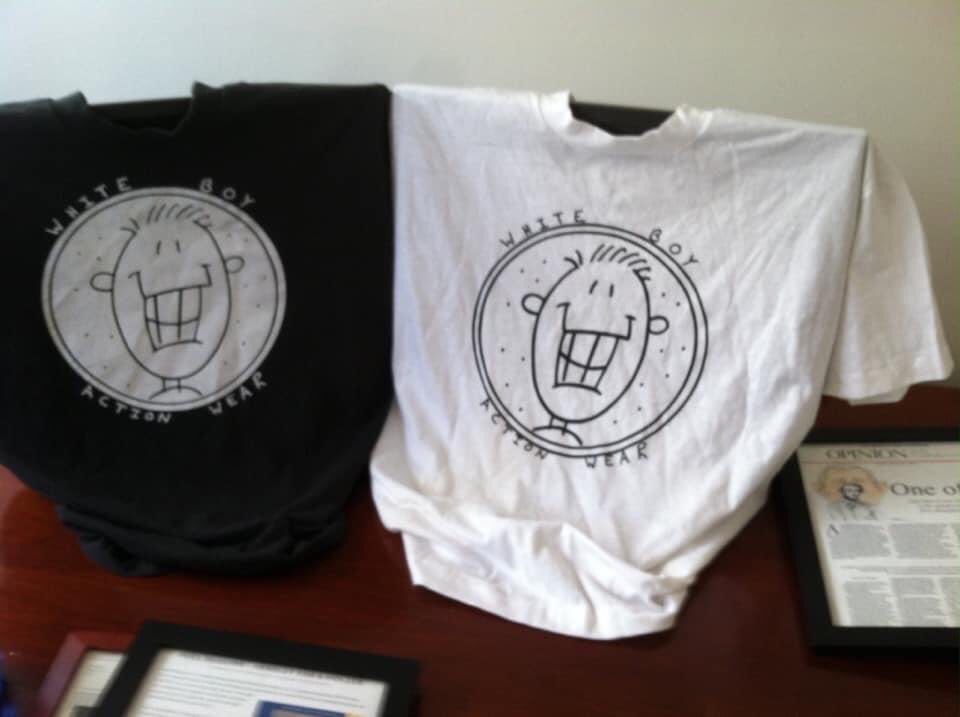 Posted by JD Hull. Permalink | Comments (0)
September 08, 2021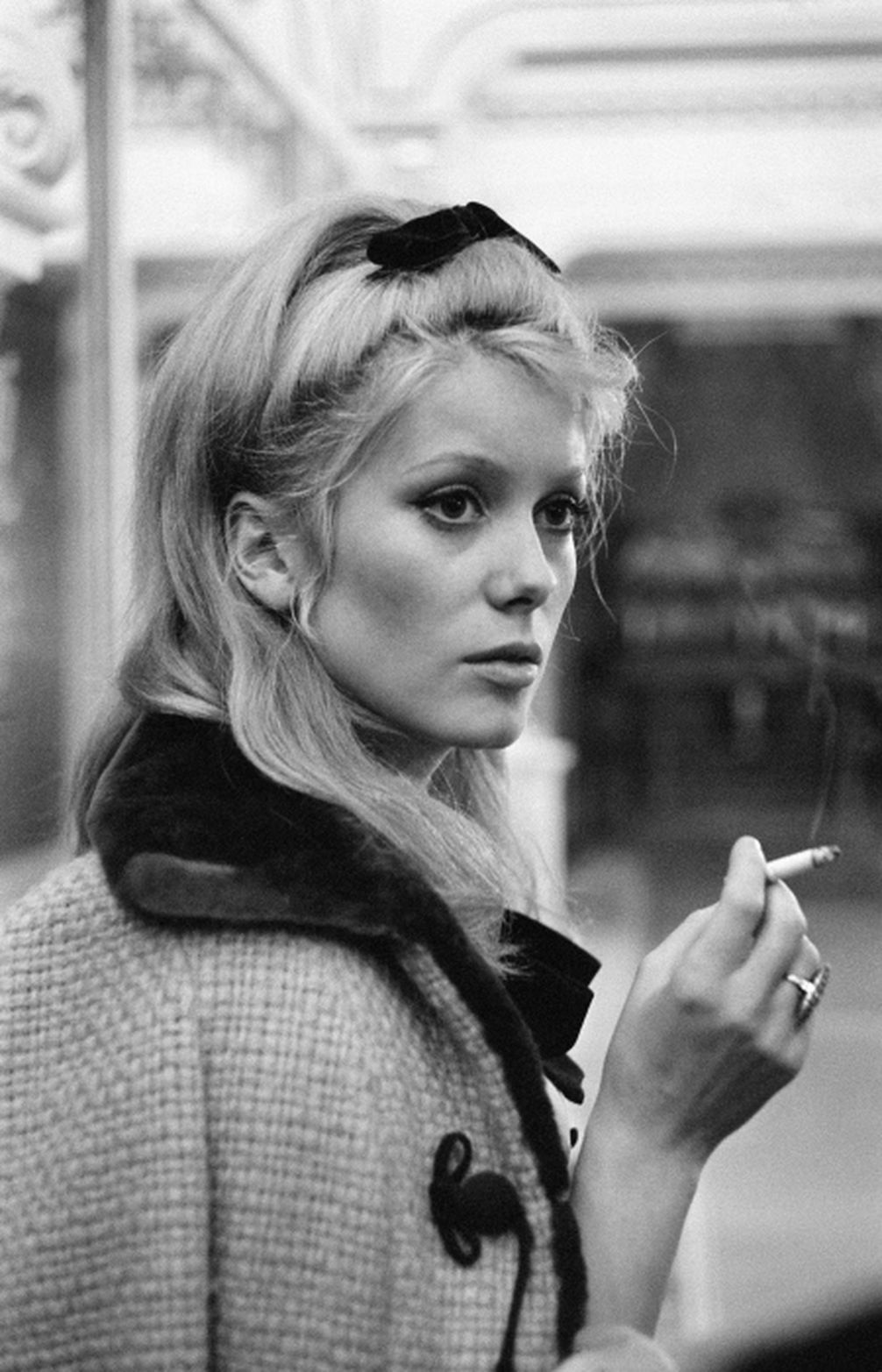 Posted by JD Hull. Permalink | Comments (0)
For a long time I've thought that American business schools and the training programs of global and often publicly-traded companies do a much, much better job than do law firms of training recruits to value and adhere to the structure of a plan on an item for action.
Do we lawyers know how to get things done, done right and done on time? Do we even value that? I wonder.
I am not talking here about the simple "keeping face" and survival requirements of meeting client deal or court deadlines, or even about the cliches of working hard, creative thinking, "out of the box", working smart or being persistent. I mean structure, a real standard, and "practicing structure" every day--the discipline of (1) having a plan or strategy for any one project, client or non-client, (2) meeting internal project deadlines no matter what, and (3) applying the will to work that plan and timetable.
"Structure" is not just the hard process of getting things done. It's a frame of mind and a value which must be sold to others in your shop--like the importance of making that 5 minute call to a client about a loose end at the end of the worst day you can remember, even while you could do it the next morning at 8:00. It's realizing that letting anything but emergency tasks "slide" makes you inefficient, unlikely to meet your real goals, and tired.
Posted by JD Hull. Permalink | Comments (0)
September 06, 2021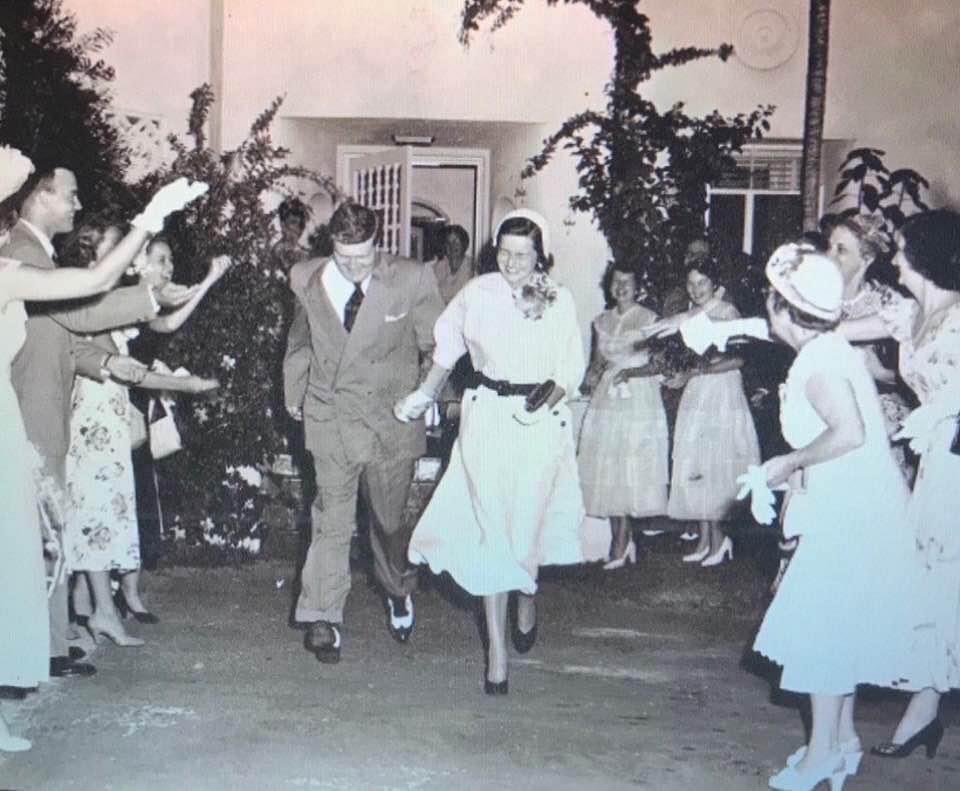 Happy Labor Day, Big John.
"Best day's work I ever did was marry your Mom."
Posted by JD Hull. Permalink | Comments (0)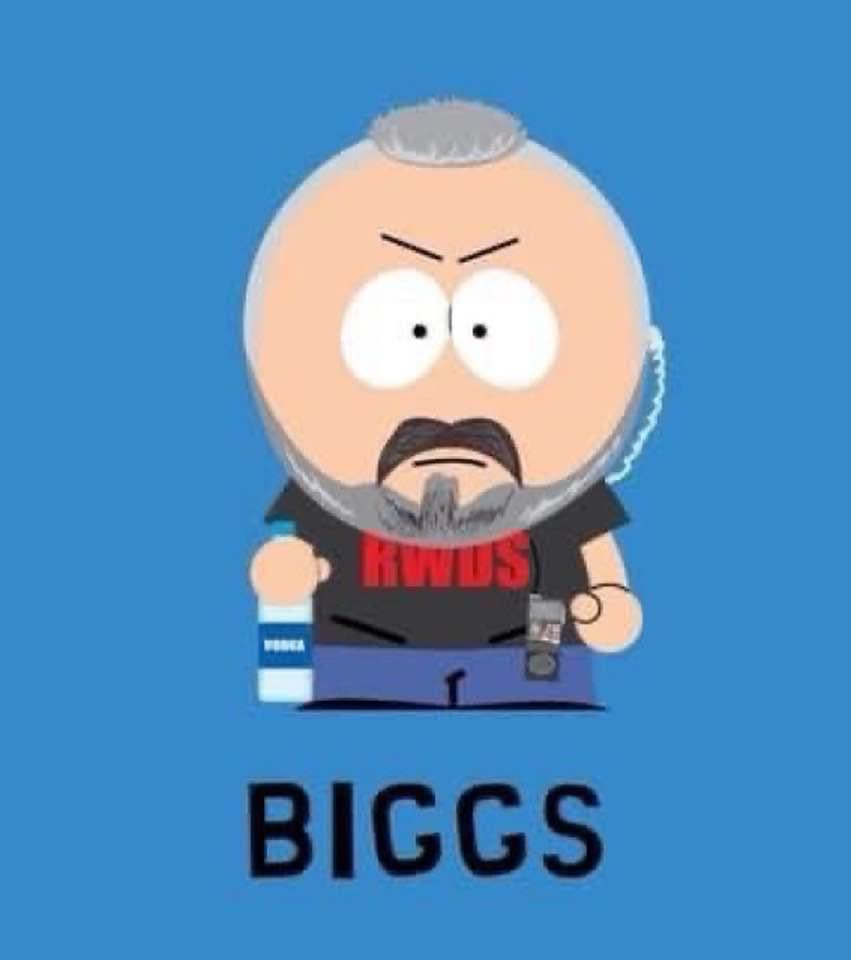 Posted by JD Hull. Permalink | Comments (0)
September 04, 2021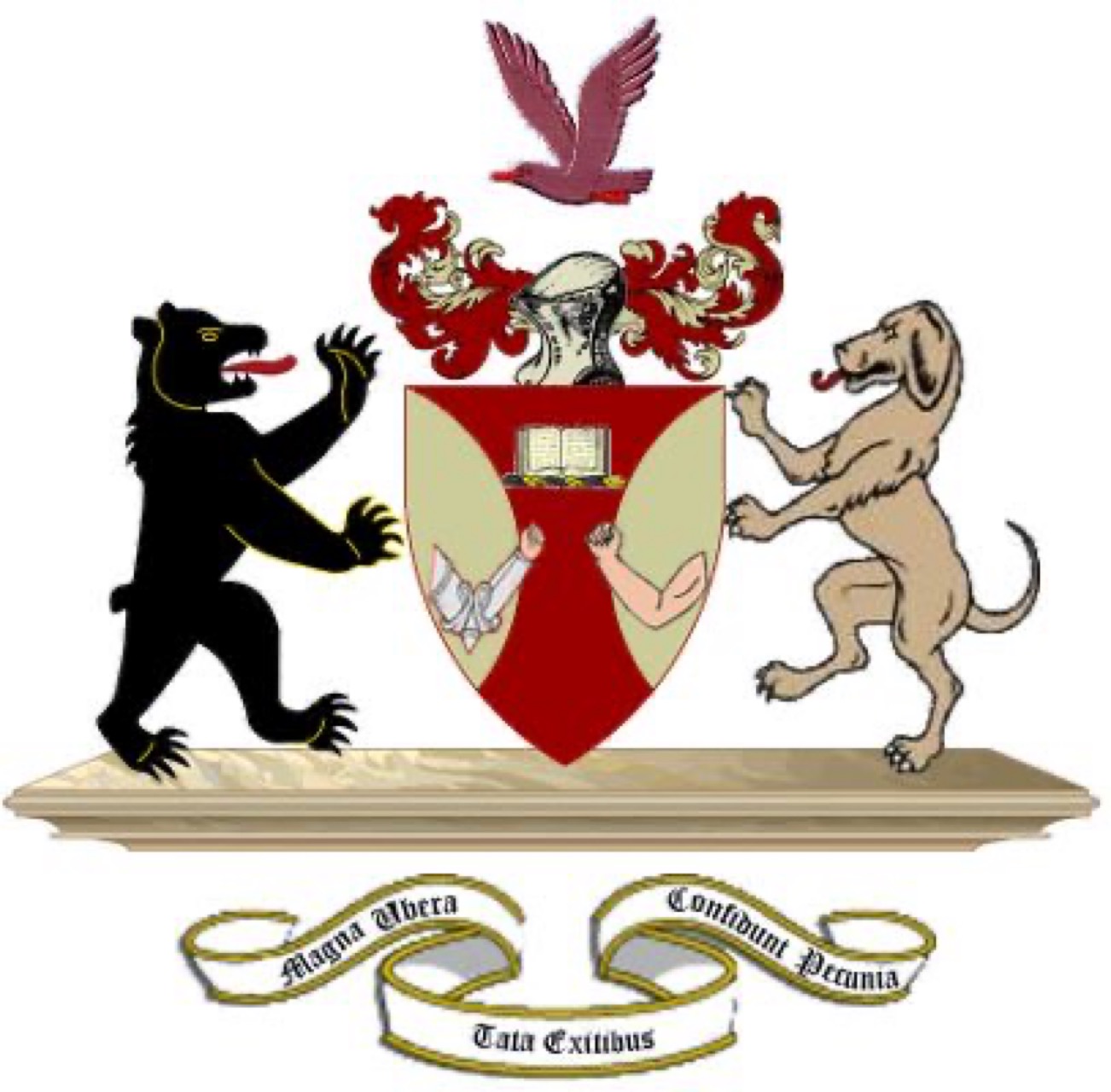 Posted by JD Hull. Permalink | Comments (0)
September 02, 2021
The Cosmos Club
Posted by JD Hull. Permalink | Comments (0)
September 01, 2021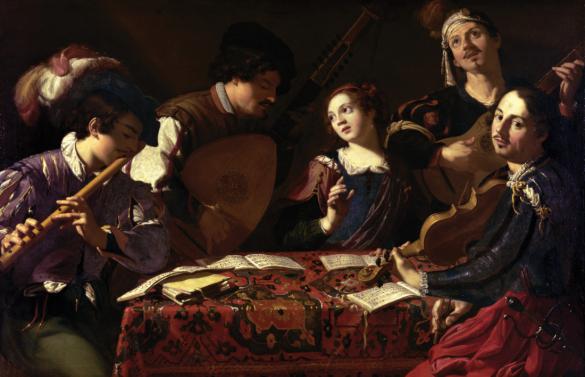 The Concert, c. 1620, Theodoor Rombouts (Flemish, 1597-1637)
Posted by JD Hull. Permalink | Comments (0)
John Daniel Hull, II (1900 - 1988).
Always an honor to write about the Hulls. There is so much to tell. Dad's four still-living first cousins—after P&G's Big John D. Hull III died in December 2012— gave me wonderful written records about 9 American generations of German Lutheran Hulls/Holls in Virginia and later Missouri since 1750. To Philly via Rotterdam. I even have the name of the ship and its captain.
Hulls. I know all their names. I have most of their stories. Many inspiring. Some heartbreaking. Some human. I keep writing snippets. Wish sometimes my beloved law practice wasn't so taxing. I've barely started.
Dr. J. Dan Hull was my grandfather. And damn he's missed.
I spent most of his last 15 or so Thanksgivings southern Missouri with him and my grandmother Alene, who died at 101 in 1998. Dan Hull. Soft spoken. Poised. Elegant. Amazingly accomplished. Author, educator, Eisenhower and Kennedy administrations mainstay. DC's Cosmos Club. Ozark boy who wanted to go to Yale and much more. Degrees from Universities of Chicago and Michigan, too. First American Hull/Holl to my knowledge to attend college.
He could even sing. He dressed elegantly. Spoke slowly. Alene said after he died that he had "the prettiest hands." He taught me things no one else could teach. Like "beware of the Lilly White, Dan."
He did it all.
I have his books.
I have his melancholy.
I miss him every day.
More to come on Grandpop.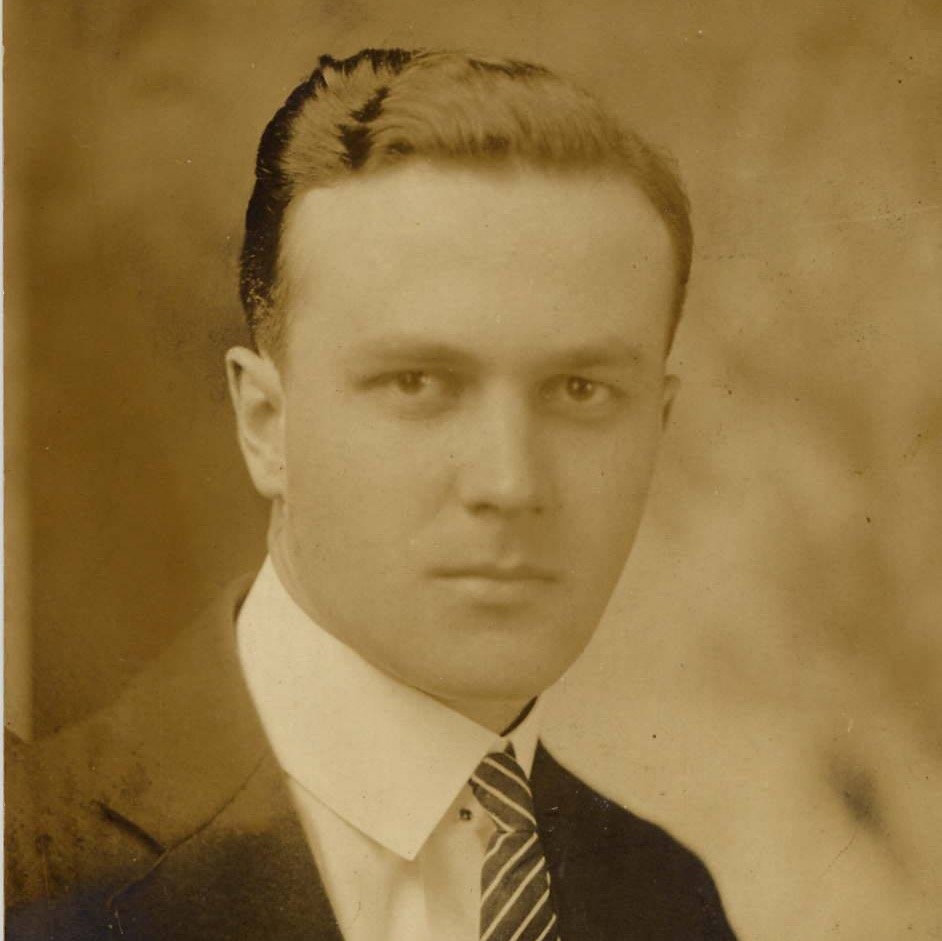 Posted by JD Hull. Permalink | Comments (0)
August 31, 2021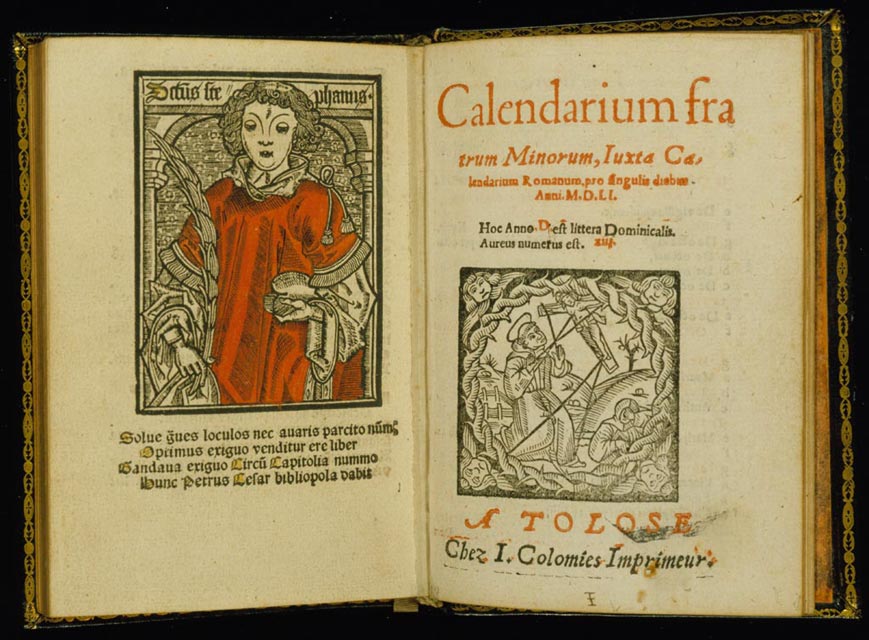 Summer Heat. Day in day out every day. It never stops. Especially, lately, we complain. But it's been going on a while. A long while.
In fact, the six week period between July 15 and September 1 was named by the both the ancient Greeks and the early Romans after Sirius, the Dog Star, the brightest star in the sky. In the Mediterranean region, the notion of linking that star to oppressively hot summer weather dates back well over 2700 years. 27 hot summer centuries.
And these Dog Days of Summer wasn't always just about the heat.
If you are feeling not just hot but a bit strange, maybe confused or otherwise out of sorts this time of year--and you're not too much of a whack-job or flake to begin with--you may be on to something. Dog days of summer was also associated with Chaos: "the seas boiled, wine turned sour, dogs grew mad and all creatures became languid, causing to man burning fevers, hysterics and phrensies." Brady's Clavis Calendarium, 1813.
Chaos had a good side, too. Just two thousand years ago, and after he had given up the study of law that his family had foisted on him, Ovid (43 B.C.-17 A.D.), the playful poet writing during Octavian's long reign, gave us a more famous--and less grim--take on Chaos in Book I of Metamorphoses. Chaos, he thought, might be the best possible starting point for anything worthwhile. But you will need to read Ovid yourself. Preferably alone--in a cool, calm, quiet and well-lighted place.
Posted by JD Hull. Permalink | Comments (0)
August 30, 2021
Since 1866, Speakers' Corner in London's Hyde Park (northeast corner near Marble Arch) has been important in Britain's demonstrations, protests and debate. In 1872, the area was specifically set aside for those purposes. Here are among the best and most eccentric daily shows in London. Marx, Lenin and Orwell all spoke at Speakers' Corner there on Sundays, the traditional speaking day. For the dark history of this area of Hyde Park as the execution place know as Tyburn Gallows for nearly six centuries--everyone condemned to die could make a final speech--see the website of the Royal Parks. Below: uncredited photo from a Sunday in 1930s.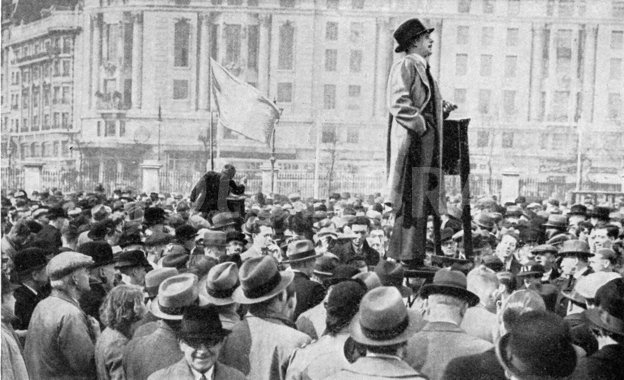 Posted by JD Hull. Permalink | Comments (0)
August 27, 2021
What strange phenomena we find in great cities. All we have to do is to stroll about with our eyes open.

--Charles Baudelaire (1821-1867)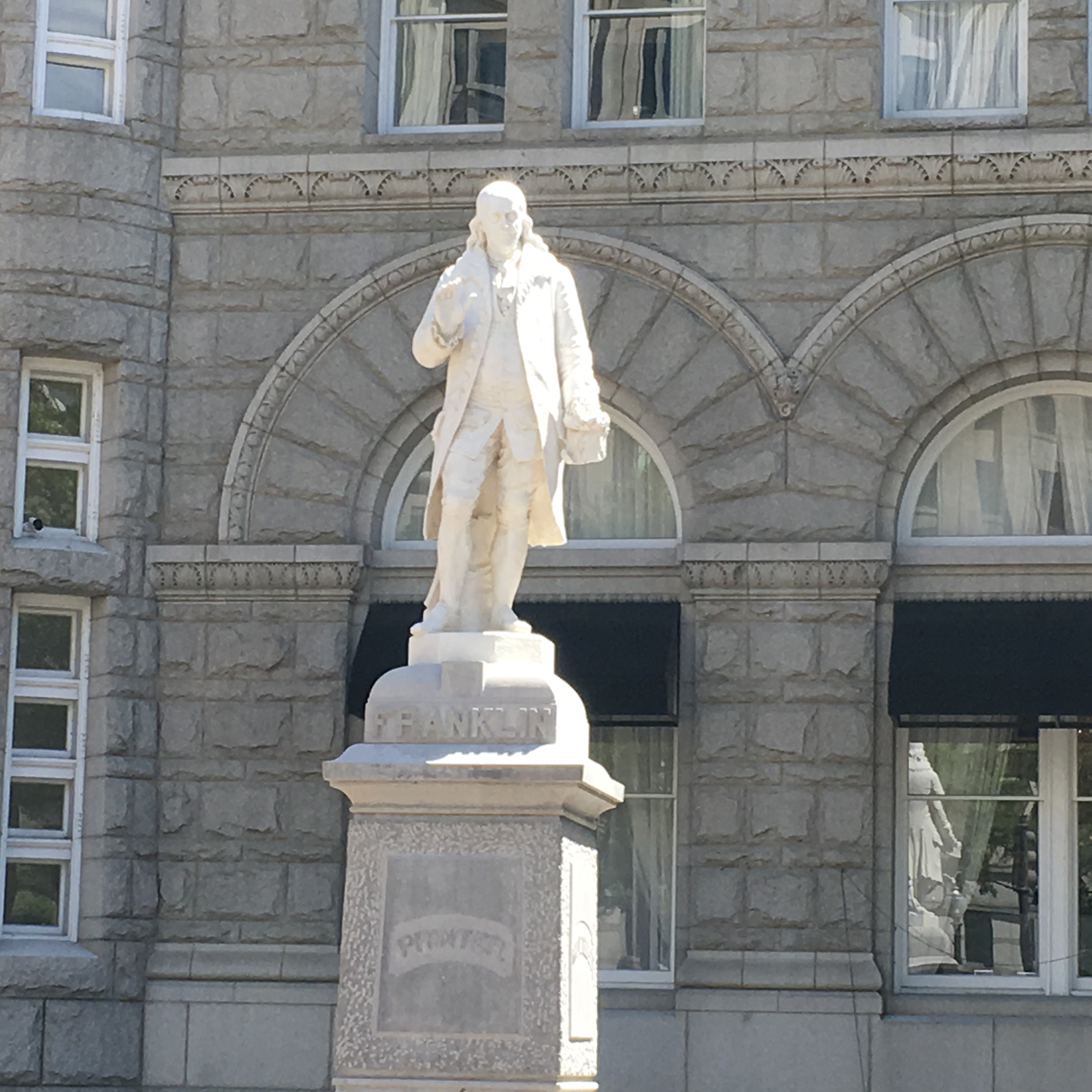 Benjamin Franklin, a Carrara marble statue in the District of Columbia by Jacques Jouvenal (1829-1905), a German American sculptor. The statue was dedicated on January 17, 1889, at 10th Street and Pennsylvania Avenue. It was moved in 1980 to its current site at the Post Office Pavillon at 1100 Pennsylvania Avenue. Photo: May 21, 2019
Posted by JD Hull. Permalink | Comments (0)