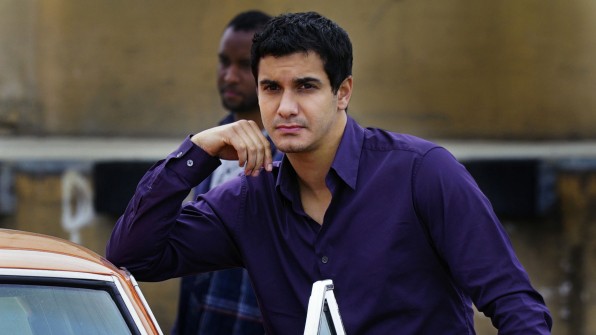 Elyes Gabel is an English actor who was born in Westminster, London, on May 8, 1983. However, he moved to Canada where he spent some of his childhood before returning to the north of England. He has acted in television series on both sides of the Atlantic. He made his debut in 'Casualty' in 2001 and has built up an impressive resume since then. He is currently best-known for his role in the CBS series 'Scorpion' in which he plays Walter O'Brien, a computer genius. He has also appeared in television series such as 'Identity', 'Body of Proof', and Waterloo Road'. Here are five things that you might not know about Elyes Gabel.
1. He Was in a Children's Television Series
Gabel studied at Oldham Theatre Workshop and the Northern Kids Theatre Company before dropping out of drama school to appear on 'I Love Mummy', a children's television show. This show ran for just one season of 26 episodes in 2002. It was a fantasy comedy that was created by Phil Meagher and Ellis Iddon. In this series, Gable played the role of Nuff. Others who starred in the series included Reece Thompson, Kelly Turner, Gina Sorell, Neil Crone, Earl Pastko, Mark Caven, Brooke Nevin, and Michael D'Ascenzo.
2. He Has Played Three Different Roles in Casualty
One of the roles for which Elyes Gabel is best-known is Gurpreet 'Guppy' Sandhu in the hit BBC drama series 'Casualty. He played this role between 2004 and 2007. However, this was not the first time that Gabel had acted in this television series. In fact, he had already played two separate roles on the show. In 2001, he played the part of Jean-Claude Tournier in the episode called 'Breaking Point'. His next appearance was in 2004 as a character called Jude in the episode 'Where There's Life…'.
3. He Has a Diverse Ancestry
Although he was born in England and spent some of his childhood in Canada, he has a diverse ancestry. Just some of the cultural influences from his parentage include Algerian, Anglo-Indian, French, Portuguese, Dutch, and Spanish.
4. He Was in Game of Thrones
One of Gabel's top television roles was in the HBO fantasy drama series 'Game of Thrones'. Between 2011 and 2012, he appeared in seven episodes as Rakharo. This series was created by David Benioff and D.B. Weiss. It is based on the series of novels by George R.R. Martin called 'A Song of Ice and Fire'. This award-winning series has one of the largest ensemble casts on record.
5. He Has Had Roles in Ten Movies
Although Gabel is best-known for his television work, he has also had roles in ten movies. The first of these was the 2008 movie 'Boogeyman 3′ and he played a character called Ben. His most recent movie was the 2015 film 'Spooks: The Greater Good'. This British spy movie was directed by Bharat Nalluri and Gable played the part of Adem Qasim. The other movies in which he has had roles include 'Kingdom of Dust', 'Everywhere and Nowhere', 'Exit Strategy', 'Widow Detective', 'Welcome to the Punch', 'World War Z', 'Interstellar', and 'A Most Violent Year'.
Save