The body that manages land once owned outright by British monarchs could help buy Highland and rural land in order to sell it back to local communities.
Crown Estate Scotland has agreed to support plans by the Scottish Government to increase community ownership of large estates.
The agreement, struck with the Scottish Land Commission, could make it easier for community groups to buy land they might otherwise be unable to afford.
Crown Estate Scotland owns around 35,000 hectares of land worth nearly £560m, making it one of the country's largest landowners.
It also owns some seabed, which means it can control the licensing of offshore wind farms.
The corporation was paired with the UK-wide Crown Estate until 2017. The group passes its profits to the Treasury which helps fund the running costs of the Royal Family.
Meanwhile, the profits from the Scottish body are passed to the Scottish Government.
A Crown Estate Scotland spokesperson said: "It can be difficult for community groups to fund buying assets. For example, sometimes they can't raise the money required quickly enough.
"To help address this, we are at the early stages of exploring how we may help by acquiring assets on an interim basis then selling them to a community body at market value once they have raised funds.
"This project is just getting underway and the type and scale of assets that may be involved is not yet clear."
Hamish Trench, the chief executive of the Scottish Land Commission, said: "We see a strong leadership role for public land owners in enabling community ownership as well as developing new governance partnerships that increase community participation in decisions.
"We are pleased to be working with Crown Estate Scotland to pilot an approach in which they will acquire land with the deliberate intention of selling on to community ownership.
"This is intended to help address the challenge for communities acting in a fast-moving market and we hope to learn from this pilot to inform what others can do."
The agreement comes as the rural affairs, land reform and islands secretary announced a £1m increase to the Scottish Land Fund to continue its efforts to increase community ownership.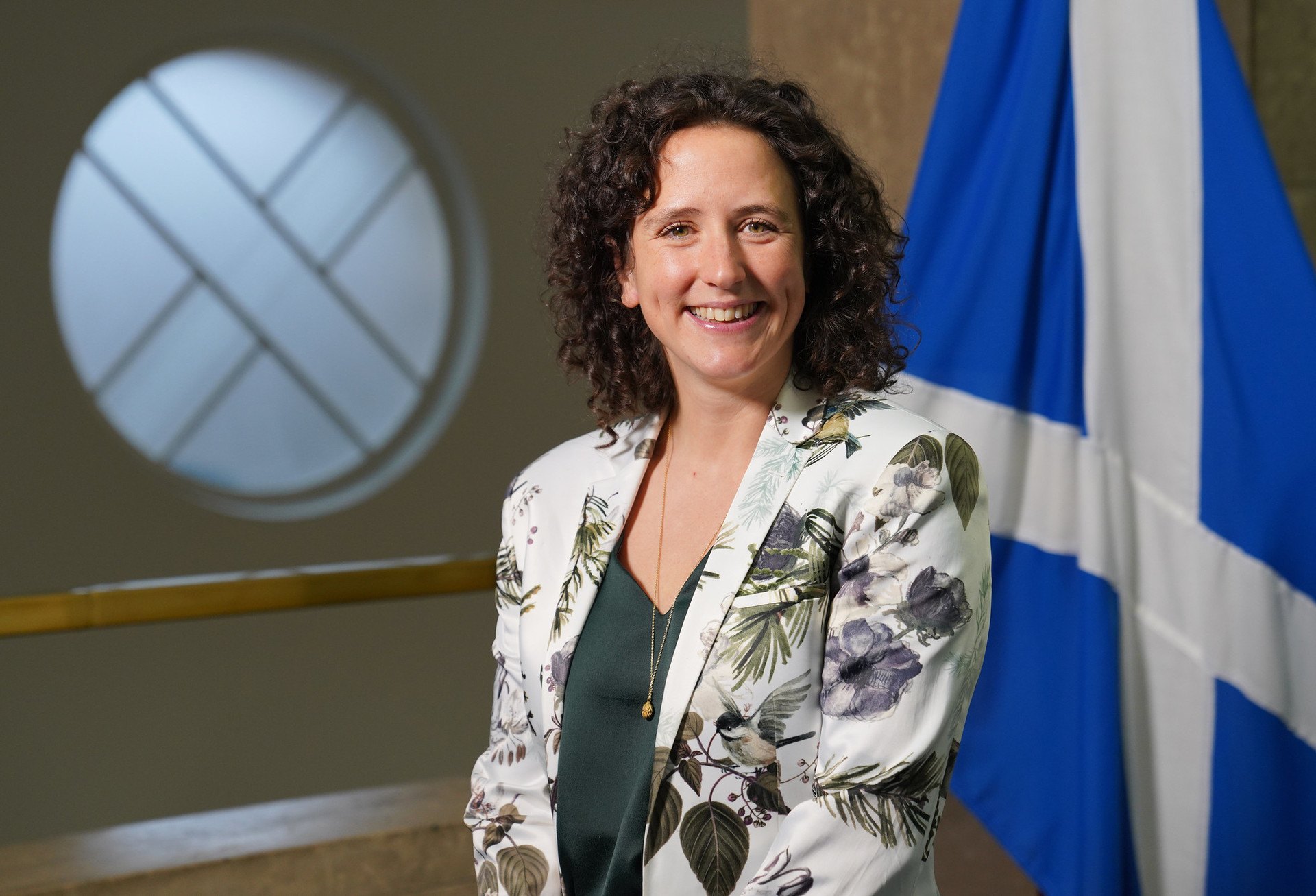 "Since 2016, hundreds of local groups have benefited from the Scottish Land Fund," said Mairi Gougeon.
"It allows people to buy land and buildings in their areas to puts the needs of their community first – helping to create jobs, mitigate climate change, and tackle social isolation and loneliness.
"It is only right that those that know what's best for their area have a say in how local land and buildings are used."
Gougeon said by 2026, the Scottish Land Fund will have doubled to £20m.
But the Scottish Land Commission has said much more money is needed to fund significant community buyouts of land and property.