4 days | 9,000 films | 3,700+ professionals

Our main area! Come & meet the 35 exhibiting countries this year. Welcome to the new ones!

National CANAL+ Award and "Fernand Raynaud" Award for Best Comedy 2020 / France

Télérama Press Prize 2020 / France

Invisível herói (Invisible Hero)

Award for Best European Film 2020 / Portugal, France

Award for Best Documentary 2020 / Brazil

Adami Award for Best Actress 2020 / France

Adami Award for Best Actor 2020 / France

National Audience Prize and Special Effects Award by Adobe 2020 / France

Clean with Me (After Dark)

National Special Jury Prize 2020 / France

National Grand Prix, Student prize and SACD Award for Best First Live Action Short 2020 / France

Lab Audience Prize 2020 / United States

Lab Special Jury Prize 2020 / Belgium, Germany, Finland

Günst ul Vándrafoo (Gusts of Wild Life)

Lab Grand Prix 2020 / Spain

International Student Prize 2020 / United Kingdom

International Audience Prize 2020 / Palestine, Qatar

International Special Jury Prize 2020 / Greece

International Grand Prix 2020 / Belgium, Ghana

Clermont-Ferrand International Short Film Festival

42st edition from January 31st to 8th, 2020

The most efficient way to meet distributors and festival programmers.

Want to know what buyers are after? These talks will help you find your future distributors.

The best way to develop your network, enjoying a nice talk around breakfast or apero!

More than 8,000 films listed on the Market Videolibrary are accessible on video terminals.

Expand your knowledge with conferences about the industry top topics & trends.

Conferences, masterclass...

Contact professionals thanks to our database & schedule your meetings in our dedicated pro area.

Our exhibitors invite you to very special screenings to promote their latest talents!
Producer
France
In 1992, after a stint as head of acquisitions at UGC DA in France, Bertrand Faivre joined Les Productions Lazennec (Hate, The Scent of Green Papaya). From 1993 to 2002, he produced twenty or so French short films and a dozen European titles, a dozen of which were selected at Clermont-Ferrand, where they also brought home awards. He began producing feature films in 1996 with Jacques Deschamps' Still Water Runs Deep.
In 2000, he founded the independent British production company The Bureau and, a year later, Le Bureau, in France. Since then, he's alternated French and English productions with numerous well-known filmmakers whose careers he launched and who have also been part of the Festival: Asif Kapadia, Fabienne Godet, Sarah Gavron and Lynne Ramsay, for example. Working with established filmmakers such as Roger Michell, Erick Zonca, Rachid Bouchareb and Costa-Gavras over the years, his eclectic tastes have also led him across the globe to produce multi-award-winning films as diverse as Isolation by Billy O'Brien, Christian Carion's Farewell, Late Bloomers by Julie Gavras,Fabienne Berthaud's Lily Sometimes and Sky, Alan Rickman's A Little Chaos, Sex Doll by Sylvie Verheyde and Oliver Peyon's Une vie ailleurs [A Life Elsewhere]. 2017 marked his first collaboration with Jean Libon and Yves Hinant, co-creator and regular director, respectively, of several of the documentaries for the show Strip-tease: the documentary So Help Me God, released in 2018. His most recent production, David Dufresne's documentary The Monopoly of Violence, was one of 2020's biggest successes, despite COVID-19.
Under Vincent Gadelle's leadership, through The Bureau Sales, Le Bureau and The Bureau have been developed to represent one of the foremost catalogues of television rights in France (with nearly 1,200 titles), in addition to a company for international sales dedicated to films that are produced or co-produced internally, paired with a huge catalogue of arthouse films.
Bertrand Faivre won the Georges de Beauregard award for best short film producer in 1996 and was made a Chevalier des Arts et des Lettres in 1999.
COURTS MÉTRAGES (sélection)
1993: L'eau qui dort by Jacques Deschamps, National selection Clermont-Fd 1994
1993: Les pieds sous la table by Marc-Henri Dufresne & François Morel, Special Mention of the National Jury Clermont-Fd 1994, Tous à table ! selection Clermont-Fd 2018
1994: Le beau Pavel by Lou Jeunet, National selection Clermont-Fd 1995
1994: Les enfants s'ennuient le dimanche de Matthieu Poirot-Delpech, sélection jeunes publics Clermont-Fd 1996
1996: Kill the Day by Lynne Ramsay, National Special Jury Price Clermont-Fd 1997
1996: Une belle nuit de fête by Lionel Epp, Special Mention of the National Jury Clermont-Fd 1997
1997: Le miracle de la Saint Alba by Manuel Poutte, National selection Clermont-Fd 1998
1997: Last Man Out by Rachel Tillotson, National Press Prize Clermont-Fd 1998
1997: Fritz et Franz by Gaby Schaedler, National selection Clermont-Fd 1998
1997: Deux bananes flambées et l'addition by Gilles Pujol, National selection Clermont-Fd 1998
1998: As I was Falling by Rachel Tillotson, National selection Clermont-Fd 1999
1998: La tentation de l'innocence de Fabienne Godet, Adami Award for Best Actress to Emmanuelle Devos Clermont-Ferrand 1999
2001: The Tail by Andy Shelley, National selection Clermont-Fd 2002
LONGS MÉTRAGES (selection)
1996: Méfie-toi de l'eau qui dort by Jacques Deschamps, Best First Film Award, Venice International Film Festival (Italy) 1996
1999: Ratcatcher by Lynne Ramsay, Carl Foreman Award, BAFTA (United Kingdom) 2000
2002: The Warrior by Asif Kapadia, Douglas Hickox Prize, Best Photography Award, BIFA (United Kingdom) 2000
2005: Joyeux Noël by Christian Carion, nominations Oscar, César (France), BAFTA, Golden Globes 2006
2007: Far North by Asif Kapadia, Venice International Film Festival selection (Italy) 2007
2007: Julia by Erick Zonca, Berlinale selection (Germany) 2008
2009: Pieds nus sur les limaces by Fabienne Berthaud, Quinzaine des réalisateurs selection (Cannes, France) 2010
2009: L'affaire Farewell by Christian Carion
2012: Le capital by Costa-Gavras 
2017: Ni juge, ni soumise by Jean Libon & Yves Hinant, César (France) & Magritte (Belgium) for the Best Documentary 2019
2019: Little Joe by Jessica Hausner, Award for Best Actress to Emily Beecham, Cannes Film Festival (France) 2019
2020: Un pays qui se tient sage by David Dufresne, Quinzaine des réalisateurs selection (Cannes, France) 2020
Film consultant, producer, screenwriter, programming director
France
Pascale Faure has been operating in the world of artistic and cinematic creation for thirty years. In 1986, she became coordinator for Antenne 2's afternoon programs, then the host of a daily piece on short films.
From 2001 to 2020, she was the director of CANAL+'s program Courts et Créations where she was in charge of short film acquisitions. While there, she was responsible for overseeing over a hundred short films each year, many of which won awards at the Clermont-Ferrand Film Festival. She created and produced CANAL+'s La Collection, an original program devoted to the short format.
Throughout her career at the cable channel, she programmed shows devoted to short films and strove to support young artists, resulting in three Oscars and over a dozen César awards, including Philippe Pollet-Villard's The Mozart of Pickpockets (Grand Prix, Audience Prize, the FNAC "Attention Talent" Award at Clermont-Ferrand in 2007, the Oscar and César for best short film in 2008), Logorama, directed by the group H5 (the FNAC "Attention Talent" Award and Audi Prize at Clermont-Ferrand in 2010, and the Oscar and César for best short film in 2011), and Xavier Legrand's Avant que de tout perdre (Grand Prix, Audience Prize, Prix de la Jeunesse, Telerama Press Prize at Clermont-Ferrand in 2013).
In 2020, she started the company L'œil en plus. She is currently film consultant for shorts and feature films and film programmer for film platforms and cultural events.
In 2021 she will receive the Vercingétorix d'Honneur for her ongoing support of the short format.
TV SHOWS & PROGRAMMES (selection)
Producer
1990-1999: L'œil du cyclone
1996: Mister X
1998-2020: Mickrociné, Supplément détachable, Top of the Shorts
1999: La nuit du cyclone
2001-2020: La nuit gay
2001: Midnight+
2002-2010: Les films faits à la maison
2003-2012: Mensomadaire
2009-2012: Le laboratoire d'images
2010-2017: L'œil de links
FEATURE FILM
Screenwriter
2002: Filles perdues, cheveux gras by Claude Duty (co-screenwriters Jean-Philippe Barrau, Claude Duty)
Actress, screenwriter, director, producer
Belgium, USA
Belgian and American, Bérangère Mc Neese began on the sets of short films and commercials, then moved to Paris, where she quickly acted in a few French films, such as Eyjafjallajökull and Belle comme la femme d'un autre. Self-taught, she works in both English and French and also voices animated characters. She directed her first short film Le sommeil des amazones in 2015, and it won numerous awards. She appears in the series Like Moi and La bouse and acted in Cécilia Rouaud's film Photo de famille. Her second short film, Les corps purs, in which she plays one of the main roles, was released in 2017, and it won awards at numerous festivals, and was shown on Arte, TV5 Monde and RTBF. She also acted in the CANAL + series Le roi de la vanne and Le bureau des légendes, in the short Air comprimé by Antoine Giorgini (selected at Clermont-Ferrand in 2019), as well as the feature films La Troisième Guerre by Giovanni Aloi and La Terre est plate by Matteo Carrega Bertolini.
His latest short film, Matriochkas, selected and awarded at numerous international festivals, notably won the Magritte for best short film in 2020, and is shortlisted for the César in 2021.
The year 2020 has been rich in film shoots. She resides between Brussels and Paris.
SHORT FILMS
Director, screenwriter, producer
2015: Le sommeil des Amazones
2017: Les corps purs (codir. Guillaume de Ginestel)
2019: Matriochkas, International competition Clermont-Fd 2020
Actress (selection)
2015: Les alchimistes by Jules Follet
2017: Juin/Juillet by Emma Séméria, Bast Actress Awatd Deep Cut Film Festival (North Bay, Canada) 2018
2018: Nique Verlaine by Viktor Milletic
2019: Air comprimé by Antoine Giorgini, National competition Clermont-Fd 2019
FEATURE FILMS (selection)
Actress
2015: Grave by Julia Ducournau, Semaine de la Critique (Cannes, France) 2016
2017: Photo de famille by Cécilia Rouad
2017: Noise by Jérémy Laval
2020: La troisième guerre by Giovanni Aloi
TV SERIES (selection)
Actress
2017: Le viol by Alain Tasma
2017: Like-moi ! by François Uzan & Nadja Anane
2019: Le bureau des légendes by Éric Rochant, season 5
TELEFILMS (selection)
Actress
2018: En famille by Maxime Potherat
2018: Le roi de la vanne by Guillermo Guiz, Gilles Dal & David Pais
THEATER (selection)
Actress
2018: Iceberg by and directed by Mélodie Le Blay & William Pelletier
Director, screenwriter, producer
Ghana, Belgium
Anthony Nti is a Belgian filmmaker of Ghanaian origin. In 2012, he entered the Royal Institute of Theater, Cinema and Sound in Brussels. His shorts Only Us, Kwaku and Boi have been selected around the world. His latest film Da Yie won the Grand Prize at the Clermont-Ferrand Short Film Festival last year and has been selected at over 150 international festivals. At the same time, he also directed commercials and very viral clips like the one for Young Mavu "Black Magic (Harry Potter)" which currently has nearly 30 million views on YouTube. In 2020, he co-wrote and directed the Shaq miniseries for the VRT channel. He is now working on his first feature film Postcard which won second prize at the Sam Spiegel FilmLab and is also  developing Clémenceau, a television series he is co-directing with Chingiz Karibekov (co-writer of Da Yie) and Mohamed El Hajjouti. He was recently listed as one of the most promising filmmakers in Belgium and the Netherlands by the Dutch newspaper NRC.
SHORT FILMS
Director, screenwriter, producer
2013: Only Us
2014: Kwaku, African Perspectives selection Clermont-Fd 2015, Grand Prix ZIFF (Zanzibar, Tanzania) 2015
2016: Boi, Best Student Film, Film Fest Gent (Belgium) 2016, Critics Award and Jury Award for Best Debut, Leuven International Short Film Festival (Belgium) 2016
2019: Da Yie (Good Night), International Grand Prix Clermont-Fd 2020, African Perspectives selection Clermont-Fd 2021
Director, artistic director
China, France
Born in China, the filmmaker Hefang Wei lives in France. She has been practicing painting and traditional Chinese calligraphy since she was a child. After receiving her degree from the Sichuan Fine Arts Institute in Chongqing and working in Peking, she enrolled in the French animation school La Poudrière in Valence where she made three short films that have been selected at numerous international festivals: Chant des klaxons [Song of the Car Horns], It's Mine and Chroniques du pont [Chronicles of the Bridge]. Her film The Banquet of the Concubine was nominated for the César Award for animated short film in 2014.
Since then, she's worked on numerous international projects: both short and feature films, advertising and television shows. In 2020, she co-founded the production company, Weilaï Productions, based in Valence, which specializes in producing animated short films and advertisements.
She is currently dividing her time between directing the animated film Louise et la légende du serpent à plumes [Louise and the Legend of the Plumed Serpent], developing her next short, Phare, which will appear in the horror collection L'étrange collection [The Strange Collection] (through Folimage), and directing the feature film Parfum d'enfance [Childhood's Perfume], adapted from a collection of eighteen short stories written by René Goscinny and illustrated Jean-Jacques Sempé.
Hefang Wei also teaches at several art and animation schools, including New York University's Singapore campus, the Lebanese Academy of Fine Arts and the Lorraine Arts High School in Épinal.
SHORT FILMS
Director, artictic director
2009: Chant des klaxons
2010: À moi
2010: Chroniques du pont, SACD Award for Best French-Speaking Animation (ex æquo) Clermont-Fd 2011, Opening Ceremony selection Clermont-Fd 2021
2012: Le banquet de la concubine, Jury Prize, FFM (Montréal, Canada) 2012
2015: ÏA
2016: Birdflu (codir. Priit Tender)
2017: Épouses et concubines
2021: Louise et la légende du serpent à plumes
2021: Phare
FEATURE FILMS
Director, artictic director
2015-2017: Parfum d'enfance
2020: Ye Se
 Artictic director
2017: La peau de l'olivier (Extract)
2019-2020: New Big Head Son and Small Head Father 4 - Perfect Father
TV SERIES
Director
2012: The Bible
ADVERTISING
Director
2019: Beach Warships
Singer, songwriter, performer, producer
France
Jeanne Added was born in Reims in 1980. After graduating from the National Conservatory of Music and Dance in Paris in 2005, she first performed for many jazz musicians, a style in which she excelled. At that time, she wrote her first compositions and in 2011, she was invited by the group The Dø to be the opening act on their autumn tour, which led to her signing with Naïve records in 2014. It was there that she finished recording her first album, produced by Dan Levy of The Dø, Be Sensational, which released on June 1, 2015.
After this release, her talent was quickly revealed and the artist continued her ascent with more than 200 concerts across France and the release of a second album Radiate in 2018. Today certified gold, this album made her a festival headliner, winning a double award at the 2019 Victoires de la musique in the categories Female artist and Rock Album.
Two years after Radiate her second album, she unveiled her EP Air on July 7, 2020. A parallel object, speaking from the edge, instinctive and spontaneous. Conceived alongside her past and future albums, Air experiments and shares her questions, like a breath, and it is also a half hour of music put to images by the photographer and director Julien Mignot (see Decibels! programme).
ALBUMS
2015: Be Sensational  
2018: Radiate  
2020: Air (EP)
Director, cinematographer, visual artist
Colombia, Belgium
Born in 1991), Juanita Onzaga is a Colombian filmmaker and visual artist based in Brussels since 2010.
In 2015, her obsession with movement took her to explore the hybrid creation between dance, fiction and non-fiction, directing her first short film Skin of The Other and the dance film Here/Nowhere which both travelled to various dance film festivals.
Her next short film The Jungle Knows You Better Than You Do, set in Colombia, was premiered at the Berlinale Generation 2017 where it won the jury prize for best short film; the film was selected at San Sebastian, Cartagena, Busan and more than 40 festivals, obtaining multiple awards around the globe.
In 2018, her third short film Our Song to War premiered at the Quinzaine des réalisateurs at Cannes Film Festival and was selected in more than 80 international festivals as Clermont-Ferrand, IDFA, FNC, DokLeipzig, Biarritz, as well as being longlisted for the Oscars, nominated for L'Œil d'or at Cannes and winning multiple prizes.
In her work, Juanita combines fiction and non-fiction elements, touching the importance of memory, death and imagination, creating poetic tales that reflect different ways of perceiving reality within a strong political context. Her storytelling creates, within realism, an intimate quest for mysticism, where the invisible complements and gives more answers and meanings to the physical world.
She builds a body of work which keeps on exploring the crossroads between cinema, poetry, technology, dance, mysticism and visual arts in cinematic projects developed between Colombia, Europe and Mexico.
Currently she is working in several projects, writing her first fiction feature film The Landscapes That You Seek, supported by Hubert Bals Bright Future, in pre-production of an immersive VR-experience and as well shooting a feature documentary. 
SHORT FILMS
Director, cinematographer
2015: Skin of the Other
2015: Here/Nowhere
2017: The Jungle Knows You Better Than you Do
2018: Our Song to War, Lab selection Clermont-Fd 2019
Cinematographer
2012: Camping Wesertal by Hugo Amoedo
2013: Martien by Francisco Moser
2013: Peut-être le noir by Juliette Joffe
2015: Appétit du vide by Deborah Ruffato
2016: The Elusive by Ely Chevillot
Musician, composer, musical arranger
France
Christine Ott is a multi-talented artist. Composer, pianist and multi-instrumentalist combining sensitivity, virtuosity and delicacy, Christine Ott is also known for being a virtuoso of the Martenot waves, one of the first electronic instruments. She performs in festivals and famous operas, interpreting the major works of the repertoire (Messiaen, Honegger, Varèse ...), and she also tours with Yann Tiersen, or alongside Radiohead, Syd Matters, Cascadeur or Oiseaux-Tempête. She has already released three remarkable solo albums which are part of an aesthetic between contemporary classical and electronic music. Her music, powerful and intense, always has a unique cinematic dimension. It is not surprising that she has performed  in film concerts and composed film music. Stuart Staples of the Tindersticks brought her in to collaborate on the films of Claire Denis and also in 2016 on the creation of Minute Bodies. She scored the film La fin du silence by Roland Edzard, selected for the Directors' Fortnight in Cannes in 2011, and recently with her side project Snowdrops was the fusion soundtrack for the first film by Phuttiphong Aroonpheng Manta Ray, which won an award in 2018 at the Venice Film Festival (Best Film, Horizons Section).
ALBUMS
Christine Ott
2009: Solitude nomade
2016: Only Silence Remains
2020: Chimères (pour ondes Martenot)
2021: Time to Die (to be released in April at Gizeh Records)
Snowdrops (Mathieu Gabry & Christine Ott)
2018: Live at the Archaeological Crypt of Paris
2019: Soundtrack: Manta Ray
2020: Volutes
Ott & Böttcher (Christine Ott & Torsten Böttcher)
2019: Nanook of the North
ORIGINAL SOUNDTRACKS
2011: La fin du silence by Roland Edzard, original composition by the Christine Ott Quartet. 
2012: TABU by Friedrich Wilhelm Murnau et Robert Flaherty, selection Französischen Filmtage Tübingen-Stuttgart (Germany) 2013. Original soundtrack released by Gizeh Records in 2017. 
2013: Nanook of the North by Robert Flaherty. Original soundtrack released by Gizeh Records in 2019. 
2014: Lotte, mon amour, about 4 short films by Lotte Reiniger. 
2018: Manta Ray by Phuttiphong Aroonpheng, original soundtrack by Christine Ott & Mathieu Gabry. 
2019: Nos cathédrales by Jérôme Clément-Wilz.
COLLABORATIONS, CINEMA SCREENINGS WITH LIVE CONCERT
2011: Où va la nuit by Martin Provost. Martenot performer on Hugues Tabar-Nouval's compositions. 
2013: Les salauds by Claire Denis. Performer on an original soundtrack by Tindersticks.
2015: Earth by Ho Tzu Nyen. Cinema screening with live concert feat. Foudre! At the Saint-Merri Church (Paris). Original soundtrack released by Gizeh Records in 2017. 
2015: Contact by Olafur Eliasson by Claire Denis. Cinema screening with live concert at the Fondation Louis Vuitton, in collaboration with Stuart Staples, composer of the original soundtrack.
2015: Le passage des anges, play by Bruno Codillon. Original music with Snowdrops.
2017: Minutes Bodies by Stuart Staples. Cinema screening with live concert on Frank Percy Smith's short films, with Tindersticks & Thomas Belhom. Original soundtrack released by City Slang in 2017. 
201 : Schreib Mir Das Lied Vom Tod, play written and directed by Maya Bösch. Original music (with Vincent Hänni & Dorothea Schürch).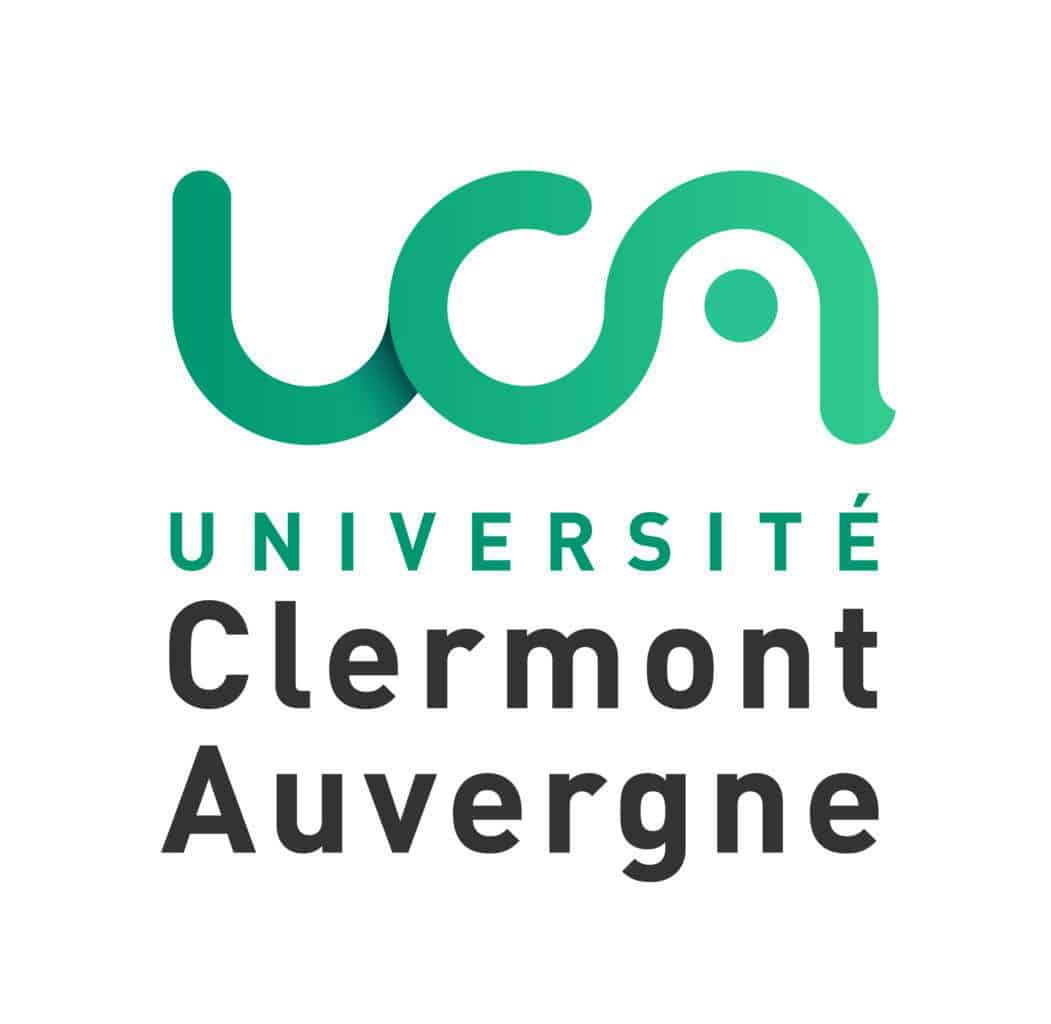 Clermont Auvergne University
Clermont Auvergne University is very proud to carry the International Student Jury Prize. This initiative complements the recurring actions that bind us to the festival.
Clermont Auvergne University is a public institution of higher education. It brings together more than 35,000 students - 12% of whom are international students - who come to study among the 250 courses offered.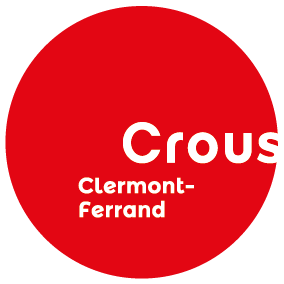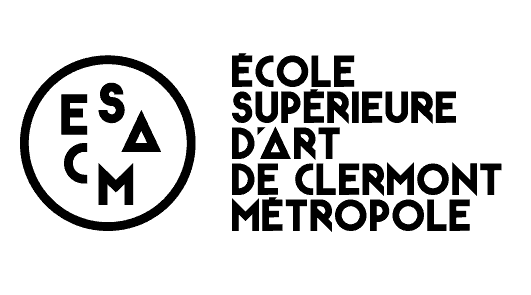 The Cnous, Crous Clermont Auvergne
Crous is a long-time partner of the festival. At the beginning of this event, it hosted the first "short film weeks" organized by the Cercle Cinématographique Universitaire de Clermont-Ferrand. The Cnous and Crous Clermont Auvergne, already organizes the short film student contest and will allow students to attend and be essential actors of the festival by awarding national student jury the prize.
The Cnous (National Center for Academic and Academic Works) and the Crous Clermont Auvergne, state public institutions under the supervision of the Ministry of National Education, Higher Education and Research, have as their mission to promote the living and working conditions of the students.
L'École supérieure d'art de Clermont Métropole
This year, the Festival has teamed up with the greater Clermont-Ferrand high school for the arts (ESACM) to pave the way for the first-ever student jury for the Lab competition. This new collaboration is part of our on-going partnership over the years and highlights how much the Lab programs have in common with the audio-visual teaching offered by the region's arts high schools.
International Student Jury
Éléonore Simonitto-Delettre
CANAL+ Short films Acquisition Director

Composed by French producers benefited from the support of the Procirep.
Made up of three representatives of film festivals in the Auvergne-Rhône-Alpes region that are members of Festivals Connexion, this jury highlights the diversity, solidarity and dynamism of the region's fifty-four accredited film festivals that welcome over 900,000 spectators and 4,000 volunteers each year.
Coordinator for the
Festival Traces de Vies,
Clermont-Ferrand / Vic-Le-Comte
Project Manager for the
Festival Vidéoformes,
Clermont-Ferrand
Artistic Director for the Festival
Plein la Bobine,
La Bourboule (France)
SACD Jury (Best French-Speaking Animation)
Animation Managing Director

SACD Jury (Best First Live Action Short)
Marie-Castille Mention-Schaar
President of the
Cinema Commission
Adobe Jury for Special Effects Award
Composed by international special effects experts.
Jury for Best Documentary
Cinema programmer for Gran Lux, Saint-Étienne (France)
"Fernand Raynaud" Jury for Best Comedy
Composed by 3 members of the association "Les Amis du Vieux Clermont".
National Press (Télérama) Jury
International competition