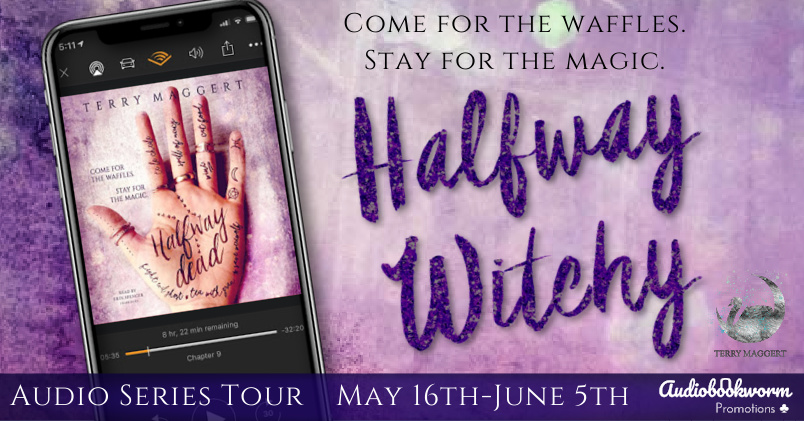 FTC: I received a free copy of this book from Audiobookworm in exchange for my honest review. I received no other compensation and the opinions expressed in this review are one hundred percent true and my own.
Halfway Hunted by Terry Maggert was a great book.  This is the third book in the Halfway Witchy series, and I enjoyed it but not as much as the first two books.  I can't put my finger on why that is, but I would listen to it again, and I still want to listen to the other books in this series.  I loved the narrator of this series.  Her voice fits Carlie so much that if I listen to other stories that she reads, I would be confused because, in my head, she is Carlie.  Carlie always leaves me smiling because so many things that she does are things that I would do or say.  I enjoy the authors writing in this series.  I did wish that there was more suspense in these books.  I enjoyed this book because it isn't super long, and I listened to it as I was working.  If you are looking for something different to listen to this summer, I would recommend this entire series.  I am so glad that I decided to review these three books because I would never have picked them up otherwise.  If you want to see my reviews of the other two books you can click here and here to check them out.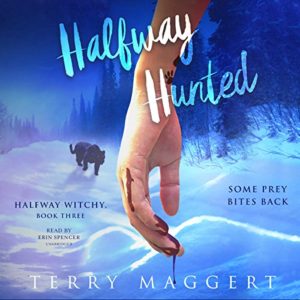 About The Book
Author: Terry Maggert

Narrator: Erin Spencer

Length: 6 hours 56 minutes

Publisher: Maggert and Spencer⎮2018

Genre: Paranormal Fantasy

Series: Halfway Witchy, Book 3

Release date: Apr. 3, 2018
Some prey bites back.
Welcome to Halfway; where the waffles are golden, the moon is silver, and magic is just around every corner.
A century-old curse is broken, releasing Exit Wainwright, an innocent man trapped alone in time. Lost and in danger, he enlists Carlie, Gran, and their magic to find the warlock who sentenced him to a hundred years of darkness.
The hunter becomes the hunted when Carlie's spells awaken a cold-blooded killer intent on adding another pelt to their gruesome collection: hers.
But the killer has never been to Halfway before, where there are three unbreakable rules:
Don't complain about the diner's waffles
Don't break the laws of magic
Never threaten a witch on her home turf
Can Carlie solve an ancient crime, defeat a ruthless killer, and save the love of her life from a vampire's curse without burning the waffles?
Come hunt with Carlie, and answer the call of the wild.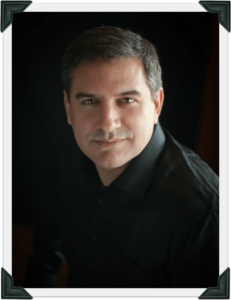 About The Author
Left-handed. I like dragons, coffee, waffles, running, and giraffes; order unimportant. I write the Halfway Witchy, Messenger, Starcaster and Shattered Skies series, as well as contributing to many anthologies.
If I'm not at home, then I'm on the road, and if I'm on the road, I'll be at a book event. I've written thirty-three novels and counting. I don't sleep, but you probably guessed that already. If you want me to visit your town for an event, let me know when and where. See you out there.
Website⎮Twitter⎮Facebook⎮Instagram

About The Narrator
Erin loves audiobooks!  As an actress, they have allowed her to creatively stretch by playing all kinds of characters, all kinds of ages and all kinds of accents!  She voiced roles in the Audie award winning title, Illuminae and was also nominated for a Voice Arts Award in the romance category.  She has narrated over 100 titles and as an audiobook director has worked on at least 100 more.  She has worked for most of the major publishers and also enjoys working with indie writers who are some of the most talented writers out there! Follow her on Twitter @ErinSpencerLA or find her on Facebook, Erin Spencer Actress.
Buy A Copy

Copyright secured by Digiprove © 2021 Margaret Margaret