Prince Joachim Of Denmark Will Move To US After Queen Stripped His Children Of Royal Titles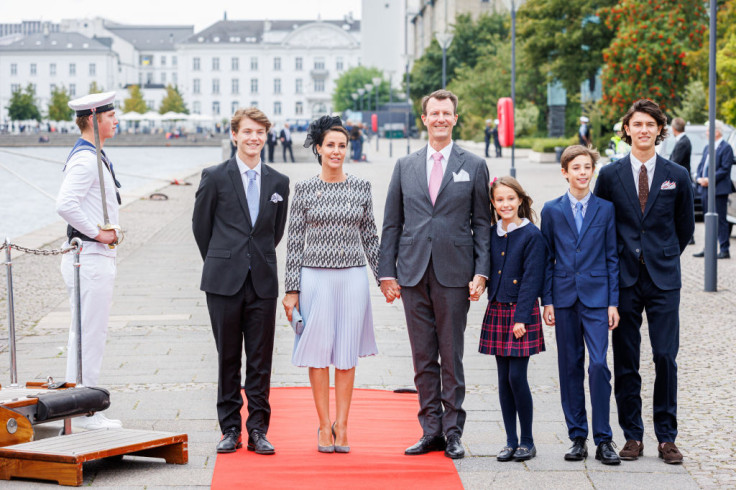 KEY POINTS
Prince Joachim and his family are moving to Washington, D.C., this summer
The prince will start a new job at the Danish Embassy under the Ministry of Defense on Sept. 1
Prince Joachim and his family moved to France four years ago
Prince Joachim of Denmark and his family are moving to the United States.
The palace announced Friday that the second son of Queen Margrethe and his wife, Princess Marie, will move to Washington, D.C., this summer. The 53-year-old royal will start a new job at the Danish Embassy under the Ministry of Defense on Sept. 1, helping strengthen the defense industrial cooperation with the U.S. and Canada in the coming years.
The announcement said that Prince Joachim and his "family" will make the move, which suggested that the couple's two children, 13-year-old son Henrik and 11-year-old daughter Athena, will join them. Joachim is also a father to sons Nikolai, 23, and Felix, 20, from his previous marriage to Alexandra, Countess of Frederiksborg.
The palace announcement noted that Prince Joachim and his wife moved to France four years ago.
"The reason was that Prince Joachim initiated France's highest-ranking military training course as a supplement to the Prince's long-term commitment to the Defense," the statement read. "After completing their education, both the Prince and Princess were associated with the Danish Embassy in Paris as the Defence Attaché and Special Cultural Representative, respectively."
Their upcoming move to America will follow Queen Margrethe's decision to strip Prince Joachim's four children of their prince and princess titles and "His/Her Highness" styling.
Starting in January, his children became known instead by His Excellency Count of Monpezat or Her Excellency Countess of Monpezat, a move that didn't sit well with Prince Joachim.
Prince Joachim reacted to his mother's decision in an interview with the Danish newspaper Ekstra Bladet last year.
"We are all very sad. It's never fun to see your children being mistreated like that," he told the outlet, according to a translation provided by People. "They find themselves in a situation they do not understand."
Prince Joachim said he was only given five days' notice of the changes. He claimed that when the palace first presented the changes to him in the summer of 2022, he was told it would happen when his "children each turned 25." However, his youngest child, Athena, was only 11 when she was stripped of her royal title.
When the palace announced the removal of the titles in September 2022, it said in a statement, "The Queen's decision is in line with similar adjustments that other royal houses have made in various ways in recent years."
"With her decision, Her Majesty The Queen wishes to create the framework for the four grandchildren to be able to shape their own lives to a much greater extent without being limited by the special considerations and duties that a formal affiliation with the Royal House of Denmark as an institution involves," the palace continued.
However, Prince Joachim argued that family should come first.
"The reality must still be: Whether you modernize or slim down, it must be done in a proper way," he explained to the outlet. "It's about children. Orderliness and children. It is a very heavy matter."
However, the 82-year-old monarch had already made up her mind. She apologized for upsetting her family members but refused to change her decision.
"It is my duty and my desire as queen to ensure that the monarchy always shapes itself in keeping with the times. Sometimes, this means that difficult decisions must be made, and it will always be difficult to find the right moment," she said in a statement.
The change did not affect the four children of Prince Joachim's older brother, Crown Prince Frederik, and his wife, Crown Princess Mary: Prince Christian, 16, Princess Isabella, 15, and 11-year-old twins Prince Vincent and Princess Josephine.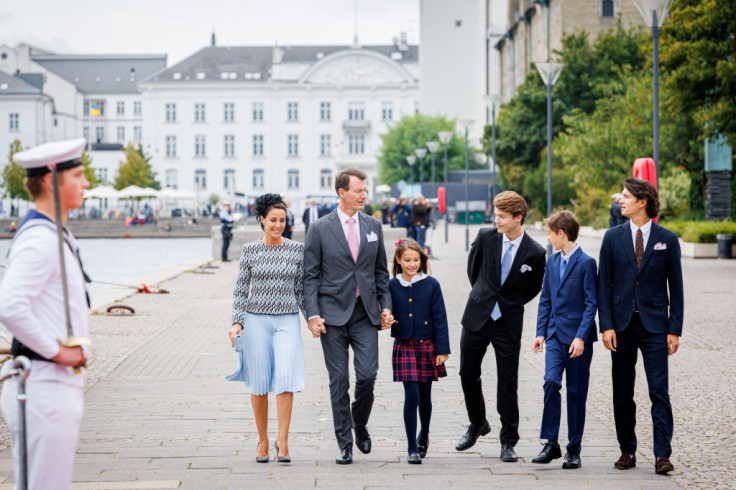 © Copyright IBTimes 2023. All rights reserved.