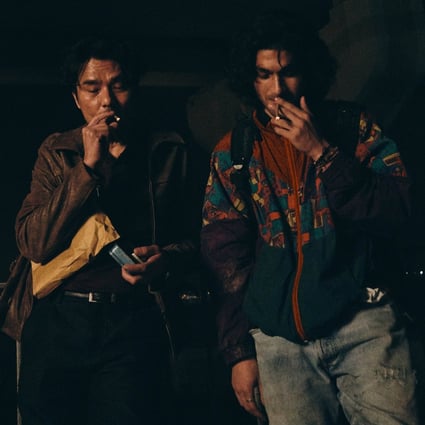 Lam Ka-tung and Bipin Karma in a still from Hand Rolled Cigarette, the opening film of Hong Kong Asian Film Festival 2020.
10 must-see movies from Hong Kong Asian Film Festival 2020, from Hand Rolled Cigarette to There Is No Evil
The festival includes a section dedicated to documentaries from the front lines of the coronavirus outbreak in Wuhan
There will also be comedies, romances and thrillers among the 50 films from 16 Asian countries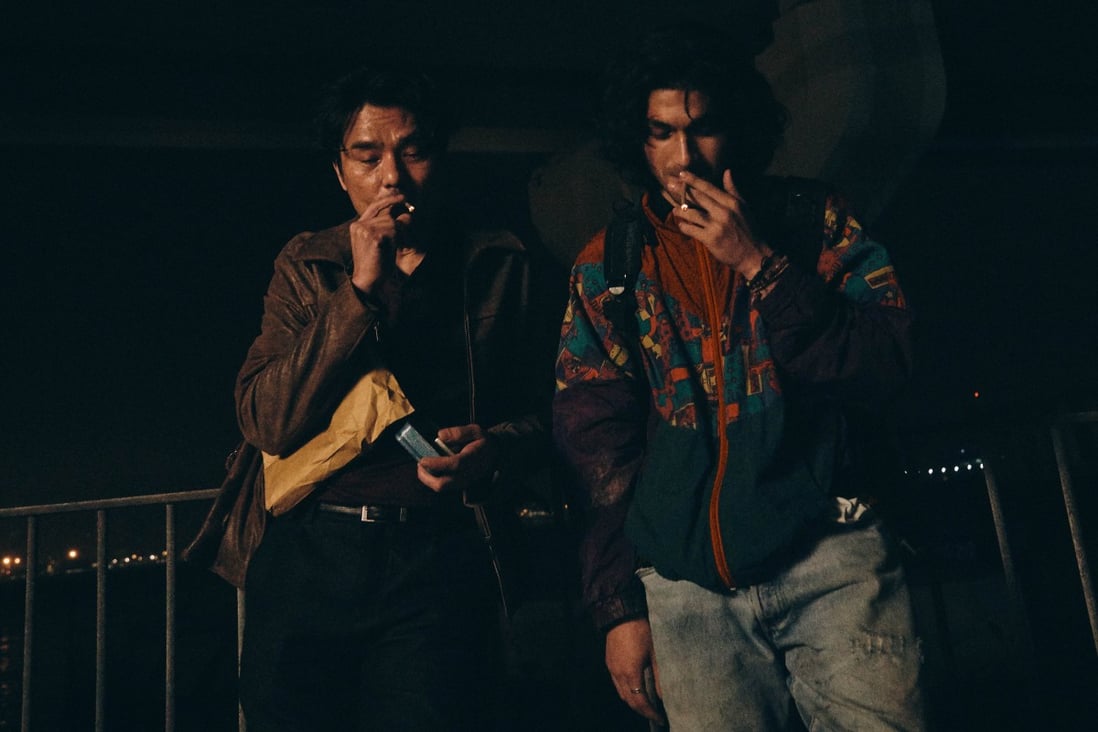 Lam Ka-tung and Bipin Karma in a still from Hand Rolled Cigarette, the opening film of Hong Kong Asian Film Festival 2020.
The coronavirus pandemic has battered many industries around the world, and the film industry is no exception. Major studios around the world have withdrawn their big ticket blockbusters from the schedule, exhibitors are on the ropes, and even the festival circuit has been left in tatters.
Cinephiles should be delighted, therefore, that this year's Hong Kong Asian Film Festival is going ahead as scheduled, kicking off its 17th edition on November 3 with more than 50 new films hailing from 16 different countries around the region.
Unsurprisingly, Covid-19 and its related dramas feature prominently in this year's selections, not least in the "Tales From the Epicentre" sidebar, a selection of documentaries featuring first-hand accounts of life on the front lines of the emerging outbreak in the mainland city of Wuhan.
More broadly, sections titled "Bruised Youth" and "United, We Stand" feature stories about people recovering from traumatic experiences in various guises, and finding strength in one another during moments of weakness and struggle.
It's not all doom and gloom, however, as the line-up also includes its fair share of quirky comedies, impassioned romances, and edge-of-your-seat thrillers. New works from established auteurs like Jia Zhangke and Naomi Kawase sit side-by-side with some of Hong Kong's brightest young talents.
Global travel restrictions mean that many of this year's filmmakers are unable to attend their screenings, but the organisers promise that a number of virtual post-screening Q&As will be taking place. Here are just 10 highlights (of 11 films, actually) that we are excited about at this year's event:
A product of CreateHK's First Feature Film Initiative, this year's opening film marks the directorial debut of actor Chan Kin-long (The Midnight After). Gordon Lam Ka-tung stars as a former soldier who becomes embroiled in a triad manhunt after he shelters a young South Asian man carrying a bag of stolen drugs. Nepalese parkour enthusiast Bipin Karma plays opposite Lam in an unlikely tale of friendship and loyalty that is
Kon Ichikawa's mesmerising documentary returns in a sparkling new restoration, the same year the city was forced to postpone its hosting of the same event due to the coronavirus pandemic. Commissioned to capture the Tokyo 1964 Olympics, an event that saw a new modernised Japan take to the world stage for the first time since the end of World War II, Ichikawa's film instead becomes a universal celebration of the human body and its athletic accomplishments.
For many cineastes, festival favourite.
One of the most shocking and bizarre murder cases in recent memory, the assassination of Kim Jong-nam, older half-brother of North Korean leader Kim Jung-un, at Kuala Lumpur International Airport, is investigated in Ryan White's chilling new documentary. The case confounded the world, not least because the two waitresses charged with Kim's murder, Doan Thi Huong and Siti Aisyah, believed they were taking part in a prank for a reality TV show.
6. Mishima: The Last Debate
On 13 May 1969, Yukio Mishima, prolific author and founder of the radical right-wing Tatenokai militia, accepted an invitation from the University of Tokyo to debate students from the left-wing Zenkyoto protest movement. Toyoshima Keisuke's documentary includes newly restored footage from that battle of words and ideas, as well as new interviews with surviving attendees, who witnessed an idealistically opposed, yet impressively civilised discussion of politics, philosophy and the fate of their nation.
An oddball love story that seems tailor-made for the Covid-19 era, first-time director Liao Ming-yi's quirky romance follows a pair of lonely germ-obsessed outsiders, who discover one another on a Taipei subway train, both clad head-to-toe in PPE. Shot on iPhones in vibrant dayglo colours, and fuelled by a charming, offbeat sensibility, I WeirDO is just the kind of life-affirming tale of unlikely love that we all need right now.
This year's "Tales from the Epicentre" sidebar features a selection of controversial documentaries exploring how the city of Wuhan has survived the pandemic. Ai Weiwei's Coronation mines more than 500 hours of footage captured by ordinary Wuhan citizens, as their home city was forced into lockdown.
Meanwhile 76 Days, shot guerilla-style without official permission, documents the work of dedicated medical professionals working in four different hospitals, as they battled with the new and as-yet unknown contagion.
9. Gwangju Video: The Missing
Gwangju filmmaker Lee Jo-hoon stumbled upon a startling conspiracy as he went about assembling footage for a planned documentary to commemorate the 40th anniversary of the infamous Gwangju Video. He discovered that all footage from the four hours between 1pm and 5pm on 21 May 1980 was missing, the exact time when the military opened fire on protesting students. Lee's fascinating film asks what exactly happened during those hours, where is the footage now, and who was responsible for its complete erasure?
Closing out this year's festival is another local offering from a promising up-and-comer. Following his delightfully nostalgic horror comedy
Want more articles like this? Follow on Facebook
This article appeared in the South China Morning Post print edition as: Don't miss the best Asia has to offer