Full credits for Valerian and the City of a Thousand Planets (2017).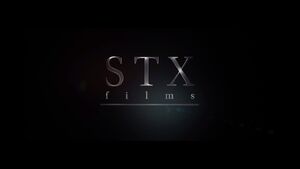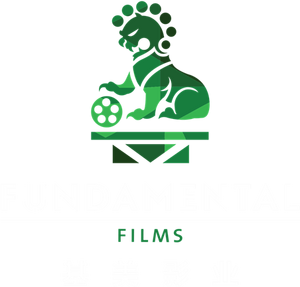 STX Films and EuropaCorp Films USA Present
A Valerian S.A.S. and TF1 Films Production Co-Production
With the Participation of OCS and TF1
In Association With
Fundamental Films • BNP Paribas • Orange Studio
Universum Film GmbH • Novo Pictures • River Road Entertainment • Belga Films
VALERIAN AND THE CITY OF A THOUSAND PLANETS
Dane DeHaan
Cara Delevingne
Clive Owen
with Rihanna
and Ethan Hawke
Herbie Hancock
Kris Wu
Rutger Hauer
Directed by
Luc Besson
Screenplay by
Luc Besson
Produced by
Virginie Besson-Silla
Concept Designers
Patrice Garcia
Ben Mauro
Marc Simonetti
Feng Zhu
Sylvain Despertz
Alain Brion
Visual Effects Supervisor
Scott Stokdyk
Visual Effects Producer
Sophie A. Leclerc
Original Score
Alexandre Desplat
Director of Photography
Thierry Arbogast
Costume Designer
Olivier Beriot
Production Designer
Hugues Tissandier
Editor
Julien Rey
Supervising Sound Editors
Shannon Mills
Guillaume Bouchateau
Production Sound Mixer
Stephane Bucher
Re-Recording Mixers
Tom Johnson
Juan Peralta
Didier Lozahic
Colorist
Yvan Lucas
Line Producer
Camille Courau
Post-Production Supervisor
Agnes Berger Sebenne
Executive Producers
Mark Gad
Gregory Duanhon
JC Cheng
| | |
| --- | --- |
| Major Valerian | Dane Dehaan |
| Sergeant Laureline | Cara Delevingine |
| Commander Arun Filitt | Clive Owen |
| Bubble | Rihanna |
| Jolly the Pimp | Ethan Hawke |
| Defense Minister | Herbie Hancock |
| Sergeant Neza | Kris Wu |
| General Okto-Bar | Sam Spruell |
| Bob the Pirate | Alain Chabat |
| President of the World State Federation | Rutger Hader |
International Space Station[edit | edit source]
| | |
| --- | --- |
| Captain Crowford | Peter Hudson |
| Captain Nurton | Xavier Giannoli |
TBA
Kortan Dahoks
TBA
Martapurais
TBA
| | |
| --- | --- |
| Princess Liho-Minaa | Sasha Luss |
| Emperor Haban-Limat | Aymeline Valade |
TBA
Guards
TBA
| | |
| --- | --- |
| Major Gibson | Ola Rapace |
| Captain Zito | Stefan Konarske |
TBA
Major Gibsons Soldiers
TBA
Sort Salesman
TBA
Igon Sirus Guards
TBA
Tourists
TBA
| | |
| --- | --- |
| Doghan - Daguis | Tonio Descanvelle • Laurent Ferrard • Doug Rand |
| Voices = Doghan - Daguis | Grant Moninger • Robbit Rist • Christopher Swindel |
| | |
| --- | --- |
| Bubble Dancer | Emilie Goldblum |
| Bubble Glamopoo | Claire Tran |
TBA
| | |
| --- | --- |
| Captain Kris | Alexandre Willaume |
| Intruders Voice - Alex | Chloe Hollings |
TBA
K-Tron Warriors
TBA
Control Room Soldiers
TBA
| | |
| --- | --- |
| Emperor | Aguendia Fotabong |
| Emperors Wife | Tania Dessources |
| Fisherman | Gaetan Cotigny • Francois Bredon |
| Bubble Boulan-Gathor | Cedric Chevalme |
| | |
| --- | --- |
| 1st Assistant Director | Stef Gluck |
| 2nd Assistant Director | Emmanuelle Fourault • Abbi Yardley |
| 3rd Assistant Directors | Gregoire Jeudy • Louise Moliere • Louis Giacobetti |
| Assistant to Luc Besson | Jawahine Zentar Addl |
| 3rd Assistant Director | Elise Cresson |
| Script Supervisor | Marie Gennesseaux |
| Assistant Script Supervisor | Rose Katche-Duez |
Student Of The Cite Du Cinema School
| | |
| --- | --- |
| Casting Director | Nathalie Cheron - Arda |
| Assistant Casting Director | Mated Guez |
| Extras Casting | Sandra Cherifi Marathon |
| Extras Casting Assistant | Pablo Barbetti |
| Extra Casting PA | Tom Clement |
| Choreography | Emilie Goldblum |
| | |
| --- | --- |
| Storyboard Artist | Eric Gandois |
| Designers Research Supervisor | Isabelle Agio |
Addl Concept Design - Development Phase
Pascal Casolari
Miguel Coimbra
Ian McCaig
Christine Deschamps Kisler
Jean-Marc Couzi
Vicent Dutrait
Clint Langley
Bryan Metheney
Jean-Claude Mezieres
Jean Michel Ponzio
Backstory Content
Fanny Talmone • Adrien Fargue
Jules Lugan
| | |
| --- | --- |
| Head Stunt Rigger | David Genty |
| Stunt Riggers | Michel Poirot • Frederic Alhinho • Philippe Morel |
| Stunts Supervisor | Laurent Demianoff |
| Assistant Stunt Supervisor | Lam-Kieu Helene • Tran Dane Dehaan |
| Stunt Double | Karai Marc David |
| Cara Delevingne Stunt Double | Lyne Doffagne |
Behind The Scenes and Set Photo[edit | edit source]
| | |
| --- | --- |
| BTS Director | Larbi Aarab |
| Marketing Material Coordinator | Camille Cornuel |
| BTS Editor | Stephane Garnier |
| BTS Assistants Camera / Editors | Tristan Tilloloy • Jihad Dantier • Pierre Comas |
| Addl Cameramen and Bts Editors | Philippe Brunel • Sylvain Gauchet |
| Set Photographers | Vikram Gounassegarin • Lou Farlon • Domitille Girard |
| Still Photographer | Daniel Smith |
| | |
| --- | --- |
| Steadicam Operator | Lorenzo Donati |
| Addl Dop/Focus Puller | Vincent Richard |
| Focus Puller | Rene-Pierre Rouaux |
| 2nd AC | Bendit Meignan |
| VTR Operator | Emmanuelle Alatiru |
| Video Assistant | Antoine Paley |
| Digital Image Technician | Julien Bachelier - Adit |
| Data Manager | Nicolas Diax - Adit |
| | |
| --- | --- |
| Bomb Operator | Jerome Rabu |
| Sound Assistant | Claire Bernengo |
Gaffer
Greg Fromentin
Best Boy Electric
Stephane Rochera
Electricians
Frederic Thurot • Jean-Baptiste Felix
Jerome Pezzini • Simon Chanvillard
Lighting Desk Operator
Vincent Cussey
Rigging Key Grip
Franck Bonomi
Rigging Grips
Yannick Freess
Gilles Floquet
Jean-Yves Fress
Jean-Marie-Vodoz
Dominique LePage
Remy Fress
Stephane Dumon
Manuel Pietrangeli
| | |
| --- | --- |
| Key Grip Supervisor | Jean-Pierre Mas |
| Key Grip | Pierre Garnier |
Add l Grips
Julien Moine
Franck Bouchoucha
Jonathan LY
Bruno Oransart
Samuel Berner
Prelight Gaffer
Pascal Lombardo
Prelight Electricians
Marc Nove
Ansel Arbogast
Stephane Cry
Nicolas Coudsi
Luc Revrolle
Renato Vicini
Frederic Deprez
Eric Thurot
Workshop Supervisors Nathalie Paillon • Daniel Bohn
Workshop Costumers Ghenaelle Brossard • Helene Boisgontier • Marielle Cholet-Ganne
Workshop Seamstresses
Beatrice Paillat
Magali Angelini
Patrick Lopez
Sandrine Benard
Louise Lafoscade
Marine Alise
Ophelie Parmentier
TIfenn Tautou
Elodie Hardy
Tifenn Deschamps
Wardrobe Supervisors
Corinne Bruand
Marylin Fitoussi
Costume Coordinator Frederic Tournant
TBA
Costumers
TBA
Alien and Workshop Trainees
Marion Bugnon • Ombeline Leveque • Liza Miozzo
Louise Recoing • Eldise Richter
Alien Workshop Costumers
TBA
Alien Workshop Seamstresses Elise Vranckx • Claire Scharta • Melina Marandon
Milliners Gregoria Recio • Liliana De Vito • Laurence Binet • Chantal Joguet
Key Dyer and Aging Catherine Jahan
Dying and Aging Dorota Ronsiaux • Mireille Toudonou • Clementine Tonnelier
DYER Clement Bottier
3D Printing Designer Emmanuel Eymond
Graphics Alexia Mendez
Wardrobe Electronics
Dominique Corseaux • Laurent Le Gall • Fabien Scala
Jean-Baptiste Bonetto • Eve Marduani • Tom Bonetto
Wardrobe Buyers
Sarina Gludy • Sonia De Sousa • Daniela Telle
Chloe Chamuliorat • Helene LeClare • Coline Duchet
Wardrobe Runners
Xavier Bonnet • Stephane Gleyo
Olivier Desvallees • Alexis Minard
Winners of Yahoo Style Costume Contest[edit | edit source]
Stefania Barreca
Frederic Blancharo
Camille Bloch and Evgeniia Galfeva
Pascal Casolari
Zsanett Cesh
Thomas Evenepoel
Michel Gibault
Boris Gvozdev
Mark Harrison
Kathy Kevorkian
Karolina Luisoni
Yves Martel
Andrew Martin
Zoltan Olah
Abiola Onabule
Emma Reid
Renaud Roche
Loles Romero
Marie-Francoise Vincent
Katren Wood
Model Making and Make Up Special Effects[edit | edit source]
Animatronics
Milan Jancic
Model Makers
Denis Gastou • Guy Bonnel
Dresser
Anne-Sophie Polack
Key SFX Model Maker
Jean-Christophe Spadaccini
Workshop Supervisor
Rachel Quarmby-Spadaccini
Plasterers
Kazhuito Kimura • Sebastien Imart
Pierre Parry • Christophe Chabenet
| | |
| --- | --- |
| Key Make Up Artist | Thi Thanh Tu Nguyen |
| Make Up Artists | Aya Yabuuchi • Vesna Peborde |
| Assistant Make Up Artist | Sandrine Monnerie |
| Make Up Artist - Paradise Alley Creations | Annabelle Petit |
| Person Make Up and Hair to Clive Owen | Dorka Nieradzik |
| Make-Up to Rihanna | Mylan Morales |
| Nail Artist to Rihanna | Jenny Longworth |
| | |
| --- | --- |
| Key Hair Stylist | Guilaine Tortereau |
Hairdresser to Dane Dehaan Nicolas Le Scour
Hairdresser to Cara Delevingne Jane Brizard
Hairdresser Cecilia Svahn
Hair Artist - Paradise Alley Creations Oliver Schawalder
Assistant Wigmaker Floriane Seguin
Hairstylist to Rihanna Yusef Williams
Assistant Hairstylist to Rihanna Hafia White
| | |
| --- | --- |
| Set Decorator | Evelyne Tissandier |
Assistant Set Decorators Emilie Robuchon • Omid Gharakhanian
Props Masters Axel Mague - Pierre Bandini • Richard Guille • Benoit Squizzato
Assistant Props Masters Quentin Ecalard
Props Buyers Paulo Goncalves • Antonio Nogueira • Bruno Via
Art Department Coordinators Patricia Tissandier • Geraldine Daigremont
Chief Draper Jacques Kazanojian
Drapers Francine Grolbois • Severine Depye • Helene Heitz-Binoth
Head Model Maker Juan Carlso Soler
Model Makers
Christophe Deyris
Marco Castilla Thierry Reymoneno Olivier Marais Nicolas Vergne Fabien Lewartowski Sebastien Chauvat Jean-Baptiste Chartier Didier Bautz
Bertrand Alberge
Addl Model Makers
Oriane Poncet • Julien Ceresa
Emmanuel De Montalivet
Pascal Fritsch • Anton Maurice
Head Modler Gilles Guerber
Modelers
Pascal Le Henaff
Christiane Lohezic
Anne Dolet
Brigette James Renard
Pierre Blanchard
Michel Weidmann
Pascal Morel
Julien Galand
Sylvie Weidmann Chancelades
Addl Head Modeler Gilles Bontemps
Addl Modelers
Bruno Guillemet • Jonore Buisson • Aleth Galen Vincent Gazier • Stephane Parain
Art Directors Gilles Boillot • Thierry Zemmour • Stephane Robuchon Christian Vallat • Etienne Rohde
Art Directors - Drawings Dominique Moisan
Assistant Art Directors - Drawings Simon Witte • Amandine Blanc • Noemie Brunet • Olivia Delfour
Art Department PAs - Drawings Thibault Pino
Art Director - Illustration Patrick Tandiang
Illustrators
Mehdi Boukhezzer • Pascal Haillot Bendit Maillochon • Jean-Michel Ponzio
Graphic Artists Stephane Faure Charlie Clerc
Head Painters David Nouyrit • Jean-Noel Delande • Claude Perry
Painters
TBA
SFX Supervisor Philippe Hubin
TBA
SFX Technicians
TBA
Carpenters
TBA
Addl Carpenters
Marc Fourquin • Agnes Demaegot • Igor Barre Olivier Delpy • Lionel Lesage
Locksmiths
Hichem Bouksessa • Xavier Laroyenne Camille Codzinet • Jean-Claude Waeyaert
Construction Grips
Benjamin Britte • Veronique Berte-Coardelle Istvan Sari • Mickael Harsolaksono
Addl Construction Grips
TBA
Swing Gang
Martin Astich • Barre Patrice Robelin Jean-Bernard Molot • Thibaut Peschard
| | |
| --- | --- |
| Prop Master | Olivier Nguven |
| Assistant Prop Master | Fabrice Bourderioux |
| 2nd Assistant Prop Master | Elody Sermay |
Cost Controller
Vincent Stevenel
Production Accountants
Mael Marivint • Estelle Teillet
Assistant Production Accountants
Sophie Hossard • Marie Van Wambeke • Stephanie Acbard
Melanie Grywnow • Johanna Bourson
Accounting Production Secretary
Elodie Pairold
Accounting PAs
Oriane Lucas • Dorothee Santucci
| | |
| --- | --- |
| Addl Line Producer | Fanny Besson |
| Production Coordinators | Claude Varis • Ariane Cousi |
| Office PAs | Juliette Piecharud • Tess Medina |
| Office PAs - Guests | Greeting Charlotte Illouz |
| | |
| --- | --- |
| Unit Manager | Marc Guidetti - AFR |
| Assistant Unit Manager | William Trillaud - AFR |
Set PAs
Cyril Mund Sebastien
Toujan Charlotte
Schafffer Anna Aubree, AFR
Antonio Paterniti
Pierre Accolas
Louise Lebrat
Camille Boishardy
Solange Mouliere
Camille Reiller-Douboscq
Elie Doublet
| | |
| --- | --- |
| Driver / Assistant to Dane Dehaan | Dez Epane |
| Assistant to Cara Delevingne | Laura Grumbridge |
| Cara Delvingnes Driver | Thomas Papa Bear Bovet |
| Performance Coach to D. Dehaan B C. Delevingne | Adam Cobb |
| Assistant to Clive Owen | Bobby Finn |
| Assistant to Rihanna | Jennifer Rosales |
| Addl Set PAs | Geoffrey Diaz |
| | |
| --- | --- |
| Visual Effects Production Supervisor | Adam Lagattuta |
| Visual Effects Lead Production Coordinator | Wesley Barker |
| Visual Effect Coordinators | Virgina Wilson • Mellisa Franco |
| Visual Effect Editor | Jeremy Bradley, A.C.E. |
| Visual Effect Assistant Editor | Rolf Flesichmann |
| FTX I | Shyam Toast Vadav |
| Visual Effects Production Assistants | Matted Borgomanero • Hugo Martin-Lassagne |
| Visual Effects Production Accountant | Florence Lemoine |
| Visual Effects Projectionist | Jeremy Ian Thomas |
Visual Effects Grips
Cyril Khunholz-Lordat
Thibuat Guenios
Gregoire Tomat
Matteo Strasser
Witness Camera Operators
Clement Morge
Matteo Borgomanero
Joel Itshindo
Aguendia Fotabong
Guillaume Grison
Benjamin Boillot
Theo Trecul
Alexandre De Melas
Additional Visual Effects Photography
Chris Hebert
Davis Sanger
Benjamin Brown
Rough Around The Edges
Visual Effects and Animation by
Weta Digital Limited
Wellington, New Zealand
Visual Effects Supervisor
Martin Hill
Animation Supervisors
Eric Reynolds • Paul Story
Visual Effects Producer
Ben Pickering
Senior Visual Effects Supervisor
Joe Letteri
Visual Effects Supervisors
Ken McGaugh • Wayne Taz Stables • R. Christopher White
CG Supervisors
Nick Epstein • Brain Goodwin
Mike Perry • Mark Tait • Alan Woods
Executive Producer
David Conley
Head of Production
Steven McKendry
Digital Producer
Rene Sekula
Production Manager
Christopher Egden
Lighting Leads
Jon Jin Choi • Alexia Cui • Kane Elferink
Jean Matthews • Mark Mcnicholl • Gagan Mehta • Fredric Soumagnas
Lighting
Christine Arboit
Mark Barber
Robert Bloom
Don Bradford
Andreas Bystrom
Anthony E. Carter
Steve Evans
Rachel E. Herbert
Caleb S. Jones
Tiana J. MacKenzie
Matthias Menz
Stephanie Metcalfe
David A. Ostler
Filippo Paganoni
John Papafotiou
Christopher A.J. Pitt
Kurtis Ritani
Ryan Rogers
Jonathan Kyle Sothern
Wayne Traudt
Dan Wade
Cheyanna Wilkinson
Joyce Young
Mohand Zennadi
Compositing Supervisors
Sean Heuston • Mark Richardson
Ben Roberts • Florian Schrdeder
Composting and Matte Painting Leads
Jorg Baier
Nick Cattell
Keith Herft
Matt Holland
Julien Leveugle
Oewn Longstaff
Lori C. Miller
Tahl Niran
Paul Raeburn
Simone Riginelli
Carlo Scaouto
David Michael Scott
Giuseppe Tagliavini
Tobias Wiesner
Composting
FX Supervisors
Greardo Aguilera • Ashraf Gamal Ghoniem • Nicolas Petit
FX Leads
Christina Bruce • Hartwell Simpson Durfor • Ruben Mayor • Claude Schitter
Matte Painting
Hyukil Kwon • Toshiyuki Maeda • Mathew Monro • Thomas Mouraille
Jayson Simpson • Karl Sisson • John Walters
FX
Harry Ellard Jenny
C.Y. Fong Matthew
Harris Benoit
Janke Cenk
Ceydet Kilar
Ki-Hyun Kim
Teck Chee Koi
Rory Lassen Sean
Seongkyun Lee
Desiree Lunsford
David Moraton
Yvan Ngnodjom
Louis-Daniel Poulin
Eddy Purnomo
Garry Runke
Sebastian H. Schmidt
Andrew Smyth
Felix Telfer
Imre Toke
Bastian Wartenberg
| | |
| --- | --- |
| Shots RandD | Georg Duemlein • Jordan Olson • Youngbin Park • Davis Saxon |
| Shots ATDs | Justin R. Broom • Nicholas Cameron • Vincent Hayward • Paige De Vanny |
Motion Leads
Elizabeth Gray
Tom Holzinger
Rachel Hyders
Marco Roth
Vernessa Cook Sakey
Mark Smith
Motion
Michael Aerni Kristian M. Antonelli Sven Agmub Sam Baker Teresa Barsali Debaprasad Bhowmik Ronan Binding Tony Bodeux Andrew Butterfield Andrew Calder Jonathan Carey Michael Chen Peter Chen Tom T.H. Chou Tom Del Campo Shahriab Adham EI Kosht Christina E. Erdos Kevin Esty Jazmin Evans Olivia Farrar Enrico Fioretti Benjaman Folkman Shaun Friedberg Sagar Funde Toby M. Harund Hyunkyung Jung Daniel Keresztes Prashant Koshy Stephanie Lachange U Genii Lai Eric Lamontagne Julian Legge Carmelo Leggiere Adrian Lim Jade Lorier Jacob Luamanuyae-Su A Tony Norman Anthony McIndde Eric Meyer Brae N. Burrows-Keen Garrick Rawlingson George Edwin Oliver Jr. Emiliand G. Nanfard Dave Peciadd Sam Spiers Paul Seyb Oivyesh Jagdish Shah Maria Virgina Sotelu Dan Taylor Mark Stanger Nick Stein Jeff Struthers Rocky Vandost Edwina Ting Roland Vallett Tim Van Der Meij Pete Woodley-Page Dhawal Vora Jane Lisa Wild Gregory N. Wilton
Optical Leads
Ben Hatton
Afif Heukeshoven
Ricky T. Mcmahon
Craig Douglas Rattray
Stephen Roucher
Optical
Conceptual Art Development
Gino Acevedo
Sam Balzer
Daniel Bennett
Aaron Black
Barry Keenan
Jack Nesit
Michael Pangrazio
Imery Watson
Nicole Letaw
Michael Smale
Assets Leads
Nicholas Gaul
Mark Haenga
Kevin Kelm
Michael Paget
Kristina Russo
Matthias Zeller
Assets
| | |
| --- | --- |
| Look Development Leads | Robert Baldwin • Samuel Doyle • Hunter Parks |
Look Development
Georgy Arevshatov Kevin Atkinson Kathleen Beeler Brittany Bell Sonia Calvert Steve Cronin Priyamvad Deshmukh Stephanie Dube Remi Fontan Guillaume Francois Christopher George John William Harnagel Omitri Krasnokutski John Lai Eric Le Dieu De Ville Tabio Leporelli Olivier Lesaint Fiona C.Y. Liu Anna Sitja Mir Ben Nightingale Kevin Norris Jung Yun Park Ozmitry Patsukevich Carles Piles Tymon Pitts Alexis Pravez Oleksiy Puzikoy Milton Ramirez Oleksandr Samsonov Caterina Schiffers Madeline Scott-Spencer Peter Stueben Reynold Tagore Eric Vezinet Artur Vill Viki Yunjeong Yeo
Seniors Head of Department
Phil Barrenger • Richard Frances-Moore • Matt Mueller
Marco Revelant • Jeorzej Wojtowicz
Senior Production Managers
Kristie Breslin • Samantha Haines • Micky Muir
Sandy Coco Taylor • Mariko Tosti
Heads of Department
Johan Aberg
Jon Allitt
Derrick Auyoung
Daniel Barrett
Antoine Bouthors
Adam Bradley
Lee Bramwell
Brenton Cottman
Graeme Demmocs
Luca Fascione
Kenneth C. Gimpelson
Dave Gouge
Kathy Gruzas
Bassim Haddad
Quentin Hema
Matt Holmes
Gios Johnston
Brendan Keys
Tristan McMahon
Goran Milic
Wolfgang Hiedemier
Alex Nowotny
Emiliano Padovani
Yann Provencher
Pascal Raimbault
Jay Renner
Paolo Emilio Selva
Christoph Sprenger
Albercht Steinmetz
Jacob Stephens
Stephen Unterfranz
David Houghton Williams
Pete Williams
David Wright
Show Production
Danielle Baneham
Angus Benger
William Bisley
Rachael G. Campbell
Cale Hetariki
Manon IH Kimberly
Julien Lily
NG Giulia Stermieri
Areeg Sweis
Jenny Vial
Department Production
Central Production
Clare Burgess Emmadougherty
Diana Good
Katie Houston
Linda Hughes
Sarah Milnes
Arwen Munro
Petri Nohotima
Vicki O Hagan
Jess Amelia Platt
Janet Sharpe
Motion Capture Supervisors
Dejan Momcilovic • Ben Murray
Motion Capture
IT
Research and Development, Production Engineering, Rendering and Simulation
Supporting Departments
Visual Effects and Animation by
Industrial Lights and Magic,
A Lucasfilm Ltd. Company
| | |
| --- | --- |
| Visual Effects Supervisor | Philippe Rebours |
| Visual Effects Producer | David Fox |
| Animation Supervisor | Cedric Lo |
| CG Supervisor | Jose Burgos |
| Composite Supervisor | Jean Lapointe |
| DMS Supervisors | Raine Anderson • Matthew Hunt |
| Layout Supervisor | Kate Lee |
| Creature Supervisor | Brian Paik |
| Generalist Supervisor | Quentin Marmier |
| Digital Paint & Roto Supervisor | Shivas Thilak |
| On Set Layout Supervisor | Duncan Blackman |
| Visual Effects Art Directors | Bianca Draghici • Christian Alzmann |
| Visual Effects Editors | Katrina Taylor • Conor Byrne • Joshua Guitar |
| Visual Effects Production Managers | Kane Stewart • Alexis Forni |
CG Lead Artists
Pontus Albrecht
Hugo Debat-Burkarth
Daniel Kole
Lee McNair
Abel Milanés Betancourt
Stefano Oggeri
Vincent Papaix
Daniel Schmid
Yang Wang
Digital Artists
Darrell Abney
Keith Acheson
François Arseneau
Negin Bairami
Marc Beaujeau-Weppenaar
Ricardo Bonisoli
Fabio Bonvicini
Nimoul "Nims" Bun
Daniel Camp
Eduardo Cardoso
Tadeusz Chmiel
Steve Cho
Jung Youil Choi
Marko Chulev
Virender Dass
Chris DiPaola
Andrew Domachowski
Anand Dorairaj
Robert Dorris
Rachael Dunk
Yann Dupont
Richard Enders
Kornel Farkas
Javier Fernandez
Marco Juan Roxas Firme
Wes Franklin
Martin C. Furman
John-Mark Gibbons
Yann Goument
Nikki Hayley-Hughes
Andrew Hodgson
Alex Huguet Paredes
Thom Jones
Dong Yon Kang
Joaquin Karlsen Gutierrez
Sungsoo Kim
Dane Larocque
Young Lee
Votch Levi
Mark Lipsmeyer
Joaquin Ludewig
Rasely Ma
Darren MacKay
Jonathan Macintosh
Salman Malik
Andy Martinez Calzadilla
Haydn Masuda
Ben McEwan
Chris McGaw
James McPhail
Frederic Medioni
Hernan Melzi
Ryo Mikai
Brandon Miletta
John Miller
Stephen Misek
Chirag Mistry
Henrique Dorneles Moser
Daniel Moy Goncalves
Dominica Myles
Ullas Narayana
Philip Negroski
Daniel Norlund
Peter Obornik
Woon Chi Ong
Richard Owen
Ryan Jae Wook Park
David Pate
Landon Penelope Bootsma
Scott Penningroth
Olle Petersson
Christine Petrov
Diego Piccinato
Christopher Potter
Scott Prior
Toni Pykalaniemi
Mohammad Rastkar
Egbert Reichel
Daniel Rhein
Stephen Robertson
Harrison Rutherford
Marco Engelmann Santos
Tanner Scott
Gregory Shimp
Ziad Shureih
Perry Hyun-Woo Sohn
Chris Stefiuk
Derek Stevenson
Gavyn Thompson
Joel Tong
Jeremie Touzery
Will Towle
Jelle Van De Weghe
Mathieu Walsh
Mike White
Robin Witzsche
Eric Wong
Gustavo Yamin
Tim Yang
Jihyun Yoon
Tiffany Yung
Additional Visual Effects Producer
Abby Keller
Production Coordinators
Joel Cheyne • Karin Johnson
Melody Mead • Brian Sepanzyk
Production Assistants
Michael Lockheart • Jennifer Smith
Production Support
Margarita Hiquiana • Shelley Katayama
Rebecca Orr • Jayne Pong
Jason Wheatley
Technology
Kacey Coley
Joel DeTeves
Nicole Galaz
Grantland Gears
Jeff Harkness
Olivier Maury
Abhijeet Nawsagare
ILM Executive Producer
Gretchen Libby
ILM Executive Staff
Dan Amin • Eric Barba
Spencer Kent • Randal Shore
Additional Visual Effects by Hybride, A Division of Ubisoft
Pierre Raymond
Richard Martin
Melissa Almeida
Olivier Beaulieu
Michael Bentitou
Olivier Blanchet
Maryse Bouchard
Michel Murdock
Louise Bertrand
Stephan Brisson Francois Chancrin Christoph Damiand Maxime Ferland Jean-Francois Gallant Thierry Delattre Martin Losier Alain Lacroix Vassilios Lanaris Geoffroy Lauzon Belly Mingmuong Steve Pelchat Nicolas-Alexandre Noel Karina Mariand Emmanul Pelletier David Robege Cyntica Rodriguez
Paul Saint-Hilare
Mauricio Salas
Joseph Kasparian
Alexandre Alin
Guillaume St-Aubin
David Thomlison
Marco Tremblay
Jean Frederic Veilleux
Lea Vuillemin
Additional Visual Effects by
Base FX • Bot FX
Virtuos • Yannix
Visual Effects by Rodeo FX
Visual Effects Executive Producer
Sebastien Moreau
Visual Effects Supervisor
Francois Dumoulin
Associate Visual Effects Supervisor
Peter Nofz
Visual Effects Producer
Marie-Cecile Dahan
Visual Effects Project Manager
Wassila Lmouaci
CG Supervisors
Alexandre Menard • Sebastien Francoeur
Animation Supervisor
Yvon Jardel
Look Development Supervisor
Jean-Sebastien Guillemette
Environment Lead
Manuel Gaudreau
Compositing Supervisors
Patrick David • Andreane Dodier-Villeneuve
Art Director
Oliver Martin
Concept Artists
Deak Ferrand • Isaac Hannaford • Rene Morel • Ylad Bina
Visual Effects Coordinators
Phillipe Massonnat • Remi Ducharme
Marie-Eye Bedard Tremblay
Sara Bourque • Laetitia Seguin
Visual Effects Production Assistant
Jade Ghali-Lachapelle • Mathieu Chouinard
Visual Effects Director of Photography
Robert Bock
Visual Effects Editor
Francois Poirier
Lead Motion Graphics Designer
Paul Beaudry
Motion Graphics Animator
Etienne Garon-Vincent
Matchmove Supervisor
Etienne Poulin St-Laurent
Matchmovers
David McKay
Jean Philippe Voyer
Kevin Landry
Rachel Bouchard
Jean Francois Morissette
Jerome Collobier
Loic Beguel
Texture Supervisor
Daniel Lupien
Texture Artists
Romain Cote
Jeffrey Panek
Sara Fontaine
Patrick Coiteux
Anne-Marie Deguire
Veronique Comeau
Simon Chicoine
Christine Leclerc
Elisa-Ann Dion
Adam Ruzycki
Shading Artists
Gabriel Morin • Kevin Gilbert
Veronique Levesque • Elliot Broutin
Lighting Artists
Thomas Bourdis
Xavier Lafarge
Dominic Drolet
Dominic Guilmette
Alyson Lamontagne
David Bishop
Emmanuelle Morin
Francois Couette
Moise Hammouda
Dawid Borkiewicz
Vladimar Isailovic
Alexandru Banuta
Matte Painters
Francois Croteau • Sebastien Fernandez
Antoine Goncalves
Previs / Layout Artists
Andree-Anne Bouffard-Verreault
Greg Foret
Jeremy Labolez
Mathieu Archabault
Maxwell Adams
Bradleigh Mckay
Colin Green
Rigging Artists
Alexandre Morin
Vincent Desjardins
Sergio Mucino
Jahanzaib Chughtai
Animators
Jonathan Paquin
Audrey Geoffroy
Charles CJ Burbage
Louis Charles Berthiaume
Elodie Gilbert-Lachapelle
Jolanie Lincourt
Adrien Annesley
Piere Olivier Allard
Dirk Valk
Rotoscope Artists
Thana Cha
Dominique Richer
Emmanuel Dirian
Anne-Julie Chouinard
Gabriella Perreault
Didier Coup-Fabiand
Marc-Antone Thibault
Alexandra Turmel
| | |
| --- | --- |
| Matte Painters TD | Mathieu Lapierre • Olivier Goulet |
Modelling Artists
Mathieu Phaneuf
Marc-Andre Poulin
Andreas Nehls
Guillaume Champagne
Greg Gaillani
Dave Owen
Bruce Buckley
Wayne Kresil
Timothy Blake
Colin Mcba
Jose Samson
Natascha Nalewajek
Marc Steinberg
Florian Soc
FX Artists
Pierre Rousseau
Josselin Tonnellier
James Dong
Piere Luc-Verville
Hugo Montambault
Sylvain Noveau
Chloe Ostiguy
Dominik Kirouac
Digital Compositors
Bertrand Breuze
Renaud Madeline
Sebastien Jacob
Samuel Durocher
Vanessa Delarosbil
William Cote
Xernia Pirojenko
Philippe Pelletier
Jeremie Maheu
Marianne Roberge
Sebastien Veilleux
Trevor Moniz
Vincent Bergeron
Xavier Fourmono
Etienne Deshaies
Support Team
Cheryl Bainum
Teddy Wong
Marie Fetiveau
Tony Zotta
Jamie Darville
Valerie Nicol
Gladys Ramelot
Marie Cote
Stephanie St-Jean
Marie Vignola
DJ Rahming
Jessika Duquette
Guillaume Laforge
Elliot Francoeur
Sophie Vigne
Jennifer Elena
Sonia Moreau
Gabrielle Chouinard
Marie-Philippe Boudreau
Visual Effects by Mikros Image
| | |
| --- | --- |
| Visual Effects Supervisor | Marc Jouveneau |
| Visual Effects Producer | Simon Descamps |
| Executive Producer | Edduard Valton |
| Compositing Supervisor | Lucie Bories |
| Lead Composting | Glook • Julien Dias |
| CG Supervisor | Stephane Thibert |
| Visual Effects Coordinators | Alice Neichols • Laurie Kotfila |
Composting
Tiago Barbosa
Romain Bavent
Jonathan Deniard
Bruno Habbah
Antoine Jannic
Jenane Loyer
Olivier Lukasczyk
Neila Ouahmed
Ugo Pierantoni
Guillaume Poueymarie
Olivier Raveneau
William Tayssier
Mehoi Tessier
Alexis Turbe
Motion Design - Gui
Vincent Duddouet • Jean-Yves Parent
Michael Moercant • Davide Mendes
Lead Matchmove
Emmanuel Denis
Matchmove
Frederic Mayer • Cement Morge
Lead Roto
Jerome Auliac
Roto / Prep
Benjamin Boisgard
Edduard Caullet
Ludovic Christolomme
Etienne Denis
Thomas Cureaux
Elliott Ducruy
Fabien Husselin
Rafael Lopez
Antoine Perrigault
Ludovic Voltaire
Generalist
Lucas Dworianyn
TD
Alexis Oblet • Alexandra Lefeve-Gourmelon
Elise Prana • Benoit Gille
Studio Support
TD Team • IT Team
HR / Schedule Team • Executive Team
Visual Effects by Mac Guff
Visual Effects Producer
Rodolphe Chabrier
Visual Effects Supervisor
Bendit De Longlee
Visual Effects Post-Producer
Delphine Fifine Domer
Flame Artists
Fabrice Faure • Denis Corenne • Marc Guillaume Riboulet
CG Artists
Johnny Butin • Solen Collignon
Victor Genest • Mathilde Germi
Hugo Jaulin • Frederic Perrin
Visual Effects Editors
Yoann Copinet • Julien Champroux
RandD
Alexandre Cocault • Barbara Laigneau
IT
Vincent Champsiaux • Pierre-Etienne Deutsch
I / O
Emmanuel Desbordes • Stephane Praux
Visual Effects by Digital Factory
Visual Effects Supervisor
Jerome Lionard
Compositing Artists
Gregory Bantze • Estelle Chiron • Lucie Delvaux
Sylvette Lavergne • Mathieu Legrds
Endroll
Fred Roz
Photogrammetry Character, Prop and Lidar Set Scanning
and Visual Effects Photography by
4DMax
Head of 3D Scanning and Operations
Louise Brand
3D Scanning Specialist
Jean-Marc Rulier
3D Scanning Technical Specialist
Steven Ramsey
Visual Effects Photography
Wlad Simitch • Matthew Hicks
Theo Cohen • Sam Frost
Additional Motion Capture by Mocaplab
| | |
| --- | --- |
| Body Mocap Technicians | Remi Brun • Thomas Bidart • Christian Dupeux |
| Facial Mocap Technicians | Charles Fougeront • Radul Barbet • Charles Jodoin Keaton |
Blue Screens by Composite Components and Ragtime Rentals
Previsualization Services by Halon Entertainment LLC.
Previs Supervisor
E. Bradley Alexander
Previs Artists
Zac Cavalierd
Richard Jack Geckler
Faris Hermiz
Federico Janni
Spencer Kelsey
Gary H. Lee
Brian Magner
Jess Marley
Andrew Mercier
Paolo Joel Ziemba
| | |
| --- | --- |
| Previs Modeler | Christina Hall |
| Halon Producer | Patrice Avery |
| Production Assistant | Taylor Finan |
Facial Reflectance Capture by
The University of Southern California Institute
For Creative Technologies
| | |
| --- | --- |
| Director, Vision and Graphics Lab | Haq Li |
| Light Stage Supervisor | Paul Debevec |
| Light Stage Producer | Kathleen Haase |
| Light Stage Engineers | Andrew Jones • Koki Nagano • Chloe Legendre • Shanhe Wang |
| Light Stage Processing | Adair Liu • Loc Huynh • Marcel Ramos • Paratusha Bhuvana Prasad |
| | |
| --- | --- |
| Picture Editing | Yseult Huret • Clemence Gabrielidis • Alexander Aquino |
| Post Production Assistant | Nicolas Lemoine |
| | |
| --- | --- |
| Sound Designers | David Farmer • Nia Hansen • Josh Gold |
| Sound Editor | Aymeric Devoldere |
| Sound Effects Editor | Samson Neslund |
| Add l Sound Editor | Alexandre Hernandez |
| Assistant Sound Editor | Hortense Bailly |
| Dialogue Editor | Katia Boutin |
| | |
| --- | --- |
| Associate Colorist | Kathleen Jordan |
| Imaging Scientist | Matthew Tomlinson |
| | |
| --- | --- |
| Loop Group Direction | Frederique Liebaut |
| Sound Mixer | Loic Gourbe |
| ADR Editor | Anne Maison Haute |
| ADR Assistant Editor | Clemence Stoloff |
| | |
| --- | --- |
| Foley Artist | Philippe Penot |
| Foley Assistant | Florian Penot |
| Sound Mixer | Florent Lavallee |
| Pro-tools Assistant | Antonie Martin |
| Foley Editor | Jeremy Baginey |
Additional ADR and Re-Recording
The Walt Disney Studios, Burbank
| | |
| --- | --- |
| ADR Mixer | Doc Kane |
| ADR Recorder | Jeannette Browning |
| Mix Tech | Steve Schatz |
| Sound Services Mixer | Dawn Bird |
| Additional Casting Voices | Barbara Harris |
Editing, Grading, Recording, Mixing and Laboratory by Digital Factory
TBA
3D Conversion by Southbay
Executive Stereo Supervisor Chloe Dai
Executive Technical Supervisor Keith Chang
Lead Stereographer Infi Shen
Stereo Producer Rita Li
Senior Depth Artists
Walt Zhu
Levi Xu
Tina Yu
King Jin
Aghes Zhang
Kimi Zhou
Hardy Yu
Jordy Yu
Liz Liu
Depth Artists
Debbie Ding
Claire Gong
Zen Shen
Carol Xu
Johnny Hu
Max Xue
Allen Xie
June Zhu
Grace Li
Vicky Hu
Paul Zhong
Jeff Liao
Donna Zhu
John Li
August Wang
Lars Lin
Rainbow Qin
Production Managers Park Shen • Lance He • Jim Shan
QC
Davis Xu
Guy Wang
Rory Pan
Arthur Yao
Bill Qian
Tony Huang
Lead Paint Artists Archer Han • Ben Jin • Hong Fang • Daniela Teng
Senior Paint Artists Yogo Sun • Yetta Lu
Paint Artists
Louis Xie
Chao Wange
Jerry Shen
Barry Wang
Verna LV
Alison Ying
Lead Project Manager Helen Wang
Senior Project Manager Vivien Xu
Project Assistant Cathy Tang
Rendering/Data Support Jockey Shen
Original Score and Composed and Conducted by Alexandre Desplat
| | |
| --- | --- |
| Artistic Direction | Dominique Solrey Lemonnier |
Performed by L Orchestre National De France
Electric Cello
Vincent Segal
Percussions
Jeff Boudreaux Cyril Atef
Recorded by
Peter Cobbin and Kirsty Whalley at Studio 104
Radio France, Paris
Music Mixed by
Peter Cobbin and Kirsty Whalley at Henry Light Studio, London
Orchestrations
Conrad Pope • Jean-Pascal Beintus
Sylvain Morizet • Nicolas Charron
Additional Recorder
Alexandre Tanguy at Studios Saint-Germain, Paris
Composers Assistant and Programming
Romain Allender
Music Editor
Cecile Tournesac
Additional Music Editor
Denise Okimoto
Technical Consultant
Mark Willsher
Music Preparation
Norbert Vergonjanne • Claude Romand
Executive Producer for Galilea Music
Xavier Forcioli
© 2017 Valerian S.A.S.
Radio France Technical Team - ONF[edit | edit source]
| | |
| --- | --- |
| Artistic Director | Paul Malindwki |
| Sound Engineers | Laurent Fracchia • Stephane Foulon |
| Head of Maintenance for DLP Studios | Pascal Coulloux |
| in Charge of Production | Antoine Lehembre |
| Assistants to the Head of DLP Maintenace | Oliver Dessoffleix • Florian Bourdiers |
| DLP Maintenance Technicians | Christophe Smierz • Alexandre LY |
Sound Operators
Nicolas Depas Graf
Julie Garraud
Xavier Leveque
Cecile Barcq
Sebastien Varigault
Celia Dufour
Jean-Baptiste Etechepareborde
Deborah Dagobert
Oliver Le Roux
| | |
| --- | --- |
| Sound Coordinator | Isabelle Fernandes |
| Logistic Manager | Pascal Baranzelli |
| Production Manager | Dominique Fournier |
| Scene Shifters | Vincent Genestout • Kostas Kybas |
Orchestre National De France[edit | edit source]
Violins
Horns
Francois Christin • Philippe Gallien • Jean Pincemin
Jean-Michel Tayernier • Jean Paul Quennsson • Jocelyn Willen
Hevre Joulain (Soloist)
Trumpets
Marc Bauer (Soloist) • Robin Bertoncini • Ludovic Podevin
Dominique Brunet • Raphael Dechoux
Harp
Emilie Gastaurd (Soloist)
Violas
Basses
Jean-Edmond Bacquet (Soloist)
Gregoire Blin
Jean-Olver Bacquet
Francoise Verhaeghe
Dider Bogino
Damien Loup Vergne (Soloist)
Dominique Desjardins
Estephane Logerot
Clarinets
Jessica Bessac • Renaud Guy-Rousseau
Patrick Messina (Soloist) • Francois Miquel
Trombones
Didier Brevot • Olivier Devaure
Julien Dugers (Soloist) • Sebastien Larrere
Piano
Franz Michel (Soloist)
Celli
TBA
Flutes
Hubert De Villele • Patrice Kirchhoff
Michael Moragues • Philippe Pierlot (Soloist)
Oboes
Nora Cismondi (Soloist) • Laurent Decker (Soloist)
Mathilde Lebert (Soloist)
Bassoons
Michel Douvrain • Elisabeth Kissel
Frederic Durand (Soloist)
Tuba
Bernard Neuranter (Soloist)
Timpani
Francois Desfores (Soloist)
Percussions
Florent Jodelet (Soloist) • Guillaume Lepicard
Catherine Lenert • Rubens Lopes
Gilles Rancitelli
| | |
| --- | --- |
| Musical Director | Emmanuel Krivine |
| General Representative | Eric Denut |
| Artistic Coordinator | Isabelle Derex |
| Administrative and Budget Management | Solene Gregoire-Marzin |
| Main Booker | Nathalie Mahe |
| Deputy Main Booker | Valerie Robert |
| Bookers | Nicola Jehle Francois • Pierre Kuess |
| Promotions Manager | Camille Grabowski |
| Musical Library Manager | Maud Rolland |
| Librarian | Cecile Goudal |
TBA
| | |
| --- | --- |
| Musical Director | Sofi Jeannin |
| General Representative | Catherine Nicolle |
| Artistic Coordination | Marie Boyer |
| Administrative and Budget Management | Nadine Toneatti |
| Main Booker | Gerard De Brito |
| Booker | Lesley Mege |
| Production Manager | Marianne Devilleger |
| Musical Library Manager | Mauo Rolland |
| Librarian | Laure Peny-Lalo |
| | |
| --- | --- |
| Radio France CEO | Mathieu Gallet |
| Head of Music and Creation | Michel Orier Deputy |
| Head of Music Production and Planning | Stephane Spada |
| Human Resources and Music Administration | Murielle Divi |
| Head of Legal Affairs at Radio France | Frederique Riety |
| Caterer | Mon Cocktail Dinatoire • Laurence Houe • Laurence Marty |
| Runner | Sarah Bonnet |
Space Oddity
Written by David Bowie
Performed by David Bowie
(c) Onward Music
(p) Jones/Tintoretto Entertainment Company LLC
With courtesy of Fairwood Music/Editor à Paris
Come With Me
Performed by Stefan Konarske
(c) Reserved Rights
(p) 2017 Valerian S.A.S.
Two Fat Indians
Mark Brljak
(p) & (c) Strange Fruit Music
With courtesy of Parigo
Some Kinda Shuffle
Performed by Don Nelson
With courtesy of Kathy Nelson, Inc.
(c) Don Nelson Music
With courtesy of Universal Music Publishing Film & TV
Doc's Duck
Performed by the Parasols
Saxophone: Cédric Ricard
Guitar: François Bodin
Bass: Greg Musso
Drums: Bruce Keen
Sound engineer: Bruce Keen
(c) Reserved Rights
Jamming
Performed by Bob Marley & The Wailers
Publishing Blue Mountain Music Ltd
Administered by Kobalt Music Publishing Ltd
(p) 1984 Island Records, a division of UMG Recordings, Inc.
With courtesy of Universal Music Publishing Film & TV and Tuff Gong International (Jamaica)
Bombay Mixtape
Benjamin William Arnaud Vautier Brooke
(p) & (c) KPM Music
With courtesy of MYMA
We Trying To Stay Alive
Barry Gibb, Maurice Gibb, Robin Gibb, Pras Michel
Michel Prakazrel, Wyclef Jean & John Forte
Performed by Wyclef Jean feat. Refugee Allstars
Sampling "Stayin' Alive" performed by The Bee Gees
Courtesy of Barry Gibb, The Estate of Robin Gibb and Yvonne Gibb,
under exclusive license to Capitol Music Group Brothers Music (BMI),
The Estates of Robin Gibb & Yvonne Gibb
all rights administered for the World by Universal
All Rights on Behalf of Crompton Songs Administered by Warner/Chappell Music Ltd
With courtesy of Warner Chappell Music France and Universal Music Publishing Film & TV
(p) 1997 Sony BMG Music entertainment
With courtesy of Sony Music Entertainment France
Rappcats (Instrumental)
Otis Jackson, Jr. - G. Sims - F. Robertson - J. Cash
Performed by Madlib
Madlib Invazion Music (BMI) / Simeon Music (BMI)
With courtesy of Gerald Sims
With courtesy of Stones Throw Records
A Million On My Soul
Alexiane Silla - Igor Kempeneers / Alexiane Silla - Mathieu Carratier
Performed by Alexiane
Artistic Director: Mathieu Carratier
All instruments by Mathieu Carratier
Drum programming: Michael McHenry
Produced by Stargate for and on behalf of 45th and 3rd Music LLC
and Sandy Vee for and on behalf of One Man Crew LLC.
Recorded by Mikkel S. Eriksen & Thomas Warren at The Stellar House, Venice, CA.
Mixed by Sandy Vee
All programming & additional instruments by Mikkel Storleer Eriksen, Tor Erik Hermansen & Sandy Vee
Additional synths: Guillaume Roussel
(p) & (c) Reserved Rights
Bubble Dance
Performed by Julien Rey
Vocals by Clemence Gabrielidis
Choir Vocals by MUSYCA Children's Choir, Anna Krendel
Produced by DJ Mustard
Recording Sessions Conducted by DJ Mustard
Keyboards by DJ Mustard and Larrance Dopson
Mixed by Jérôme Devoise at D.E.S Studio
(p) 2017 Valerian S.A.S.
I Feel Everything
Performed by Cara Delevingne
Produced by Pharrell Williams
Recorded by Mike Larson for i am OTHER Entertainment at Conway Recording Studios, Hollywood, CA.
2nd Engineer: Ben Sedano
Electric Guitar: Brent Paschke
Editing, Arrangement and Programming: Mike Larson for i am OTHER Entertainment
Mixed by Tony Maserati at Mirrorball Studios, North Hollywood, CA.
Mastered by Dave Kutch at The Mastering Palace, NYC.
(c) 2017 More Water from Nazareth / EMI Pop Music Publishing / Lions Den Music
With courtesy of EMI Music Publishing France
(p) 2017 Valerian S.A.S. / Talamasca, Inc.
The World (Is Going Up in Flames)
Charles Bradley - Thomas Brenneck - Michael Deller - David Anthony Guy - Homer Steinweiss - Leon Michels
Performed by Charles Bradley and the Menahan Street Band
Publishing Extraordinaire Songs / Songs Of Big Deal / Music Of Big Deal /
BMG Gold Songs / BMG Platinum Songs / EMI Music Publishing Ltd
With courtesy of BMG Rights Management (France) and EMI Music Publishing (France)
With courtesy of Daptone Records
Stomp & Swing
Guy Jeffrey Barker
Performed by Guy Barker
(p) & (c) Bruton Music Ltd
With courtesy of Universal Publishing Production Music France
| | |
| --- | --- |
| Associate Producer | Dylan Haggerty |
Production Administrator
Romuald Drault
Assistant Administrator
Alexandre Fournier Des Corats
Accounting PA
Pol-Julien Le Corre
Legal Department
Vincent Lebegue • Elise Proux
Gladys Personnat • Olga Fraudeau
Laura Le Berre-Bounab
Head of Music
Alexandre Mahout
Production Assistant
Barbara Bright
Publishing Management
Catherine Rouyez
Development Coordinator
Isabelle Agid
Assistant to Luc Besson
Sophie Floderer
International Department
Marie-Laure Montironi • Luddvica Stoppa
Andrei Von Kamarowsky • Steve Rubin
Radia Kerroumi
Studio
Studio De Paris
Camera and Grip Equipment
Next Shot
Sound Equipment
A4 Audio
ADR and Loop Group Payroll
Symphonia • Nicolas Mucchielli
Lighting Equipment
Transpalux
Lighting Structures
Magnum - EES
Lighting Consoles
Concept K
Costume Workshops
Atelier Caraco Canezou
F.B.G. 2211 • Atelier Pennaneac'H
Travel
Agency Corpovia
Freight
Sonetrans
Health Safety
Care on Set • Eric Orzanne
Security Services
Guard Corp
SFX
BigBang SFX
Passenger Cars
Hertz Enterprises
Insurances
Gallagher Entertainment • Nikki Thornhill
Completing Guaranty Provided by
Unifi Completion Guarantors
Tax Incentive Consulting Services
Canada Film Capital
Clearance Supervision
I-Mediate Clearance
Myriam Rak Alembik • Elodie Soulie
Clemence Gle
Dolby Atmos
Francis Perreard
Dts X
Brain Slack • Herve Roux
With Courtesy of Le Moulin Rouge
Restored Model of Bacchante Aux Lauriers By
Jean-Baptiste Carpeaux
Atelier Des Courdnnes
Ghoulish Productions
Funizone
CDS
Mr Gugu and Miss Go
New Era
Addicted and Rue
Saint-Merri 75004 Paris
Black Kaviar
Asos
Turbosquid Inc.
The Apollo Soyuz Mission 1975 / NASA, Thomas P. Stafford, Alexey A. Leonov - Framepool
Students of The Cite Du Cinema School[edit | edit source]
Thalia
Sateen
Mao
Enzo
Samuel
Jay Brown
David Unger
Isabelle Agio
Monsieur Hulot
Via Est US
Lexus
Vanrycke Paris
Lito Bijoux
Guiseppe Zanotti Design
TBA
DIOR
Universal Rights
Sagem
ON Roberts
HMI MBS
Fleur Pelerin
Ministere De La Culture
Severine Madinier
French Film and TV Office, Consulate General De France in Los Angeles
Mathieu Fournet
Film, TV and New Media Department, French Embassy in NY
Thomas Lucuqin
French Embassy in Wellington
Daniel Balmy
Direccte
UT 75
TBA
Direccte
UT 93
TBA
Hotel Le Fouquets Paris
Paz Blasco
Hotel Intercontinental Paris Le Grand
Matthieu Berenbuer
The Drawing Agency
Make Up Forver TV and Cinema Academy
Ledbox Company - France
Matthieu Gaucher
Roman Chandler-Frey
Antoine Onimus
Emmanuel Maillol
Christophe Grisoni
Dolby Vision
Bill Villanova
Nick Watson
Caroline Karalyan
A Valerian SAS and TF1 Films Production Co-Production With The Participation of OCS and TF1
In Association With
Fundamental Films • BNP Paribas • Orange Studio
Universum Film GmbH • Novo Pictures • River Road Entertainment • Belga Films
The Filmmakers Acknowledge The Assistance of The New Zealand Government's Screen Production Grant
With The Participation of The Province of British Columbia Production Services Tax Credit
With The Participation of The Canadian Film or Video Production Services Tax Credit
©2017 Valerian SAS - TF1 Films Production
Visa D Exploitation No. 129.479
No. 50830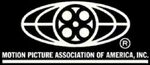 Community content is available under
CC-BY-SA
unless otherwise noted.