Business
Alex Rovt, the Fertilizer Baron of Manhattan
Alex Rovt made his billions bartering fertilizer and factories in post-Soviet Ukraine. Now he's buying up Manhattan
Andrew
Rice
Alex Rovt, the Fertilizer Baron of Manhattan
Alex Rovt made his billions bartering fertilizer and factories in post-Soviet Ukraine. Now he's buying up Manhattan
Andrew
Rice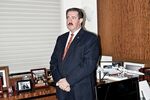 It's a truism of New York real estate that one man's desperation is another's opportunity. Joshua Zamir recently found himself on the wrong side of this ruthless equation. In 2007, Zamir's property investment firm, with backing from the Carlyle Group, bought the old Bankers Trust Building, a 37-story Wall Street landmark with a distinctive pyramidal roof. Then just 28, Zamir took on massive debt to make the $325 million purchase, planning to renovate and lure high-paying tenants. Over the intervening five years, the deal went awry, as office rents failed to rise to meet the crushing burden of the skyscraper's loans. By this spring, with the skyscraper's $145 million first mortgage almost due, Zamir was looking for a savior. That's when he heard from a billionaire named Alex Rovt.
Born in what is now Ukraine, Rovt was little known outside New York's insular Russian-speaking community. Having made a fortune in the gritty Eastern European fertilizer trade, he was in the process of transferring his enormous wealth into something he considered far more secure: New York real estate. Although Rovt and Zamir knew each other socially, the billionaire was unsentimental. "He told me he was very interested in buying the debt," Zamir says, "and if I didn't work with him, he would do it anyway." In April, Rovt bought the building for $303 million, with Zamir's firm holding onto a small ownership interest.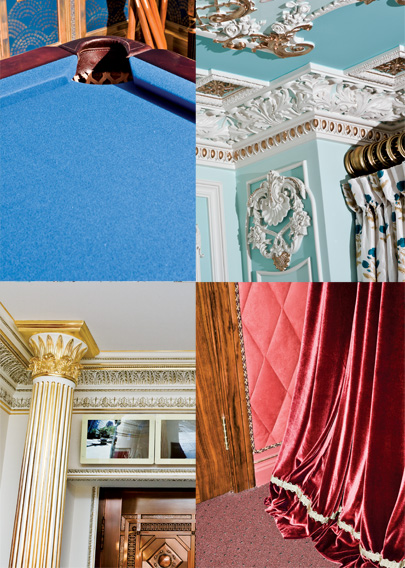 The acquisition was the crowning transaction in a spree of purchases, overwhelmingly in New York, and it was remarkable, not because of what Rovt paid, but how he paid—in cash. "I've closed over $85 billion in deals," says Howard Michaels, a veteran real estate financier who was involved. "Never had a guy pay all cash. It was unbelievable."
The purchase grabbed the attention of New York newspapers and CNBC, which heralded it as the culmination of an incredible turnabout: Four years after U.S. real estate brought down the world economy, wealthy investors are suddenly treating it like the last safe haven. The continued shakiness of the markets, especially the turmoil in Europe, has been driving foreign capital into American property. The brokers and financiers that power the New York market say they've seen an influx of superrich buyers from overseas, and especially from Eastern Europe. Earlier this year, Russian magnate Dmitry Rybolovlev paid $88 million for a Central Park West penthouse, a record quickly topped by an anonymous $90 million sale at One57, a new high-rise being marketed to global plutocrats. The trend holds, though more discreetly, for large commercial buildings. For instance, billionaire (and Kremlin frenemy) Mikhail Prokhorov is preparing to open a new basketball arena for the Brooklyn Nets after coming to the rescue of an embattled New York developer. The high-net-worth crowd has assumed the free-spending role that, a few years ago, was played by sovereign wealth and pension and hedge funds.
"All the superbanks are gone now, and securitized capital has gotten very conservative, so the real jewel in real estate today is to find nontraditional, off-market, high-net-worth capital providers," Michaels says. "Alex exemplifies that: a billionaire, and someone who's an instinct-buyer."
Everyone looking to unload overleveraged or overpriced property, another broker who dealt with Rovt told me, is now chasing a stereotype: the Ukrainian fertilizer billionaire. This frustrates Rovt, who hates nothing more than being portrayed as an oligarch. Yes, he capitalized on post-Soviet privatizations, and sure, he looks the type, with his bearish physique, slicked-back black hair, thick moustache, and fondness for cigars. True, he made his billions overseas, under the radar—yet he lived securely within U.S. borders the whole time. His story is, despite appearances, an American one, a tale that really begins in Brooklyn, where he moved nearly 30 years ago. "I am not an outsider," Rovt says. He's a consummate insider—a macher, as they say in Yiddish, his first language—a canny manipulator of the levers of power.
 
 
"I am very conservative," Rovt says, in gruff, accented English. "I invest money for the long run, and I structure differently this business. This is why I am not taking mortgages. I am not exposed to any outside economy crisis or anything else."
Security is a theme that Rovt often returns to. Having made his fortune in the tumultuous—and sometimes violent—post-Soviet period, he's not just concerned with guarding his investments. While other wealthy New Yorkers sit on the boards of museums, Rovt serves on the NYC Board of Correction. He is also a trustee of the John Jay College of Criminal Justice and runs a private-investigation firm out of the Manhattan offices of his company, IBE Trade. "It's just more hobby, it's not business," Rovt says. For years, Rovt has also been a discreet but powerful presence in New York's political firmament, giving to or bundling major sums for Andrew Cuomo, the current governor, former Congressman Anthony Weiner, and many other officeholders.
A couple of years ago, on an otherwise drab block of Manhattan's Upper East Side, he built himself a mansion, a place he affectionately calls a fortress. The five-story, 12,000-square-foot building is constructed out of reinforced concrete, like a bunker faced with brick, and its windows are outfitted with retractable bulletproof shades. The house has a private garage that allows residents to slip in and out unnoticed.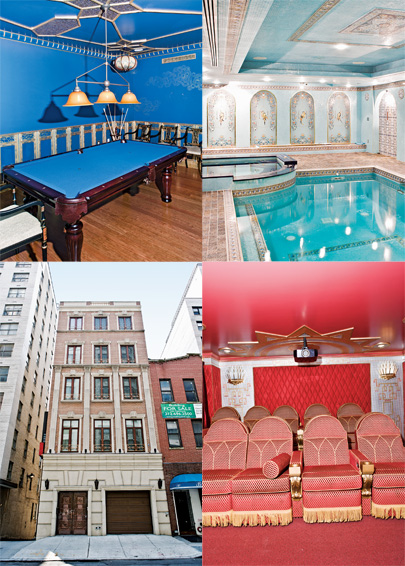 "This is what I like," Rovt says one recent afternoon, as he stands at the mansion's heavy brass door, beneath a large flatscreen monitor playing feeds from various security cameras. "Protection for me and my family." Fertilizer, after all, can be a dirty business.
"I built it from scratch," Rovt says as he gives a house tour. "When you build for yourself, you don't calculate." The mansion grew out of a characteristic purchase: The preceding structure on the property, a runty brick townhouse, belonged to Rocky Aoki, the ailing founder of the Benihana Japanese restaurant chain, who was fighting an expensive legal battle with his children over succession issues when Rovt came along in 2006. He paid $4.7 million, a below-market price, knocked the old building down, and rebuilt to his baroque tastes. "My wife was the decorator," Rovt says. "Everything, everything is antiques."
We take an elevator to the private theater on the top floor, where Rovt demonstrates the automatic footrests on the plush, tassel-fringed seats. Then we duck into the billiards room and descend a winding staircase to a gilded parlor. He shows off his basement banya and the adjacent arabesque-tiled swimming pool, and then we sit down in a mahogany-paneled library ringed by small oval oil paintings of Napoleon and other Bonapartes. All this opulence, Rovt says, came from fertilizer, but he is quick to clarify that his wealth does not, as some snicker, originate from stinking piles of crap. Modern nitrogen-based fertilizer is a chemical product, primarily derived from natural gas.
"This is not a commodity that is driven by fashion," Rovt says. "Without the fertilizer, agriculture cannot feed people. Let's say tomorrow there is no fertilizer. I guarantee you, in five years, half the population will be dead."
Rovt has a few other misconceptions that he wants to dispel. "First of all, I am not Russian, and I am not Ukrainian, either," he says, with a touch of exasperation. "I am Carpathian." Over the course of the 20th century, Carpathia, a forested border region, was serially dominated by various powers: first the Habsburgs, then Hungary, then Czechoslovakia, then the Nazis, then the Soviets. Though Rovt was born in the medieval town of Mukachevo, now in Ukraine, he still calls it Munkatch, its name in Yiddish. He actually grew up in nearby Hungary, under conditions that were less than favorable to observant Jewish families or aspiring entrepreneurs.
"In the border region, trading is in our blood," says Imre Pakh, a friend of Rovt's since childhood, who tells me they nonetheless found ways to take advantage of "the porous nature of the border." Even during the Brezhnev era, when Rovt was growing up, Carpathians enjoyed some freedom of movement, and he and Pakh were involved in various informal businesses, moving gold watches, for instance, from Leningrad to Budapest. "We found ways to satisfy the demand," Pakh says. "It was very easy, because almost everything was in short supply."
After graduating from a Ukrainian university, Rovt worked as a manager for Hungary's state-owned vegetable distributor, but he was not satisfied with the life of an apparatchik. "I developed a new type of business in Hungary," he says. But practicing capitalism was a perilous proposition under the communist system, and before long, Rovt was arrested. "This was the real reason I left Hungary," he says. In 1985 he and his reluctant wife, Olga, moved to Brooklyn, joining other family members who had gone to America under a program that gave Jews a special dispensation to emigrate. He went to work in a kosher deli, where he busied himself, he would later recall in court testimony, "making barbeque chickens and starting the language."
Rovt reconnected with Pakh, who had made his own way to New York after marrying an American, and in 1988 they both went to work for a small firm, IBE Trade. The initials IBE stood for international barter exchange. The founder, Sheldon Silverston, a Korean War veteran and former intelligence operative, shipped goods to pariah states with little hard currency—Uganda after its 1980s civil war, for instance, or Romania under Ceauşescu—and accepted payment in commodities like coffee or iron ore. "He was an old spook dude," says Bill Grant, a former Republican congressman from Florida who worked in various capacities for IBE. "Shelly Silverston knows a lot of things, and a lot of people in a lot of places, that ordinary people don't know."
In Rovt, Silverston found an entrée into the closed economy of the Soviet Union, where Mikhail Gorbachev's perestroika reforms were just beginning to take hold. Fertilizer was an ideal barter commodity, and the Soviet Union had made tons of it, due to its bountiful supplies of natural gas.
Rovt courted the local plant managers, who had found themselves newly empowered as the state loosened economic control. Their decaying factories needed upgraded technology, spare parts, even bricks. "[Rovt] got the concept of barter immediately," Silverston says. "Once he met someone that had potential to do business with us, he was able to cultivate this person." Many of IBE's contacts wanted to send their children to America, and Silverston, a major Republican donor, says he used his influence to smooth the way, helping with visas, college placement, even jobs around the company's office.
IBE's trades carried significant risk. In the early 1990s, for instance, the firm signed a deal with the autocrat of Cameroon, Paul Biya, to import fertilizer from the Black Sea. But it was swindled by its local partners, and its ship was seized at Douala port, according to Grant, whom the company dispatched to clean up the mess. Perhaps inevitably, given the fuzziness of barter valuation, other relationships also ended up dissolving in disputes. A Russian fertilizer plant sued in U.S. federal court, contending that IBE had conspired with another firm to cheat it in barter deals. (A jury did not find IBE liable but assessed $16 million in damages against the other firm.) A Brazilian investor in some of the Russian barter transactions filed a lawsuit claiming that Silverston had taken more than $6 million in unauthorized "commissions." When confronted, the investor alleged, Silverston explained that IBE had in fact used the funds to bribe "high government officials" in the former Soviet Union. The lawsuit was quickly settled without IBE admitting any liability. Silverston denies the bribery allegations, contending that the lawsuit arose out of a bitter falling-out with a business partner, and says, "We certainly didn't pay anyone in Russia." He credits IBE's successes to a more benign factor: Rovt's powers of salesmanship.
"He is a super trader," Silverston said in a deposition connected to one of IBE's lawsuits. "He works 20 hours a day, travels six months a year, is on the telephone constantly, and is able to drink with the Russians and get the contracts signed in the sauna."
As the Eastern Bloc states were integrated into the global economy, the barter business withered away, and Rovt and Pakh eventually bought out Silverston. IBE shifted to a more traditional model, buying and shipping fertilizer around the world. "By the late '90s, 85 percent of the fertilizer in Russia and Ukraine, the Black Sea ports, was controlled by Alex Rovt," says Alex Reyter, IBE's head of mergers and acquisitions at the time. "The next logical thing was to seize control of the production."
Across Eastern Europe, formerly communist governments were privatizing heavy industry and selling off assets for nominal sums. Trading on his longstanding relationships, a man like Rovt could make billions if he was brave enough to wade into a swamp of intrigue, corruption, and gangsterism. "Obviously, operating in the former Soviet Union could be perilous," says Reyter, who handled acquisitions at IBE during the period of privatizations. "The ground is littered with the bodies of foreign investors who lost everything." Sometimes literally.
Rovt's method, those who worked with him say, relied on politically connected middlemen. One of these conduits was a former apparatchik named Iourii Litvinenko. A barrel-chested ex-competitive canoer with no perceptible neck, he was wanted for police questioning in his native Ukraine for allegedly fraudulent business dealings, according to court documents. But he knew people. In 1999, Litvinenko alerted Rovt to the availability of a rusting fertilizer plant in Bulgaria. The plant was operating at about a quarter of its capacity, and the government was willing to hand it over for a pittance, provided that IBE agreed to spend $100 million over five years on investment and debt repayment.
The plant's biggest problem was its gas supply. The facility had been constructed for a planned economy, but now Russian gas exports were trading at market prices, ensuring that it operated at a loss. So Rovt brought in Igor Makarov, an energy tycoon from Turkmenistan, who agreed to supply the plant at a fixed, discounted rate in return for a 25 percent ownership stake. Pakh later testified that Litvinenko introduced the firm to some Bulgarians, including one who identified himself as a former member of the secret police, who assisted with government approvals. They were given a 10 percent stake, which Pakh testified was "customary when people perform a service of that nature in Eastern Europe."
Rovt soon discovered, however, that Litvinenko and the Bulgarians had double-crossed him. According to a suit he filed in New York state court, they took control of the plant through a scheme involving allegedly phony documents and the transfer of ownership to a shell company in Cyprus. Meanwhile, Litvinenko circulated a letter in Bulgaria decrying a "sickening campaign" and accusing Rovt and Pakh of old KGB ties. ("A Jew cannot be a KGB agent," Rovt says with a chuckle.) On an evening in early 2000, one of the Bulgarian partners was gunned down as he left the plant in his Audi. At a court hearing in New York soon after the shooting, Litvinenko's attorney said his client had gone into hiding. "It sounds like it should be a scenario for a movie," the incredulous judge replied. Suspicions about the contract-style killing abounded, but Rovt and his partners strenuously denied responsibility, attributing it to dissension among Litvinenko's cronies.
"Bulgaria at that time was the wild west," says Pakh, who quit the fertilizer business soon afterward, selling his stake in IBE to Rovt. "Even though in these countries the legal system perhaps changed, people change slower, habits die slower."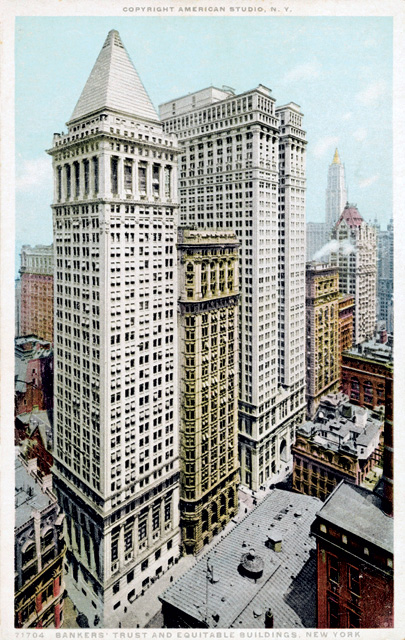 Around this time, in the spring of 2001, while researching a newspaper article about the legal dispute, I met Rovt at his office, in Manhattan. He wore the uniform of a post-Soviet dealmaker: maroon blazer, gold tie, gold cufflinks, gold pen peeking out of his front pocket. But he surrounded himself with totems of local influence: photos of himself with Rudy Giuliani, then New York's mayor; George Pataki, the governor; and Alan Hevesi, a Democratic politician for whom he was a major fundraiser. (Hevesi is currently serving a jail sentence for corruption.) In an attempt to pressure the Bulgarian government to help return the fertilizer plant to his control, Rovt had enlisted the assistance of several U.S. senators and congressmen.
Rovt had striven to assimilate in New York, building a huge house in an affluent waterfront neighborhood in Brooklyn and endowing a school for Orthodox immigrants called the Zvi Dov Roth Academy. The yeshiva was named for his grandfather, who—like the vast majority of Carpathia's wartime Jewish population—perished in the Holocaust. Rovt was adamant in defending his good name, but he complained that people prejudged him "because my name is Alex Rovt and I was born in Munkatch."
Eventually, the New York court issued a caustic decision, siding with Rovt's contention that Litvinenko had taken control of the plant through fraud and forgery. When Litvinenko refused to hand over ownership, citing contrary legal decisions in Bulgaria, he was jailed for 18 months on contempt charges. All along, he claimed he was being persecuted because he held secret information about a political assassination in Ukraine. Rovt never got the plant back. Other deals, however, proved more profitable.
During the mid-2000s, he made a series of extremely lucrative acquisitions in partnership with a Russian businessman named Igor Olshansky. In earlier times, Olshansky's father had been a top official in the Soviet fertilizer industry, and in 1999 he was elected to the Duma. Alex Reyter says Olshansky was one of the well-connected young Russians that worked closely with IBE "under the tutelage of Alex Rovt." When a major fertilizer plant in Rossosh, Russia, in his father's constituency, was privatized, Olshansky helped IBE to gain control, according to Reyter.
After that, Olshansky and Rovt set their sights on Severodonetsk, an old Stalinist-era factory town in eastern Ukraine. In October 2004, the government of the authoritarian and reputedly corrupt president, Leonid Kuchma, sold a majority interest in Severodonetsk's bankrupt fertilizer plant to a subsidiary of IBE in return for an investment commitment of $120 million. Then, just weeks later, Ukraine held a disputed presidential election, and the opposition swept to power on the back of massive protests—the "Orange Revolution." In the aftermath, the new regime scrutinized what one reformist politician, Mykola Katerynchuk, called the "very murky circumstances" of the privatization. In March 2005, a Ukrainian court voided the sale.
Late one night, a fatigue-clad militia stormed the plant and took it over. Rovt fought back, staging a rally outside the facility and sending the plant's registered lobbyist, former congresswoman Elizabeth Holtzman, to meet with high Ukrainian officials. "I called all the senators and congressmen from New York to help me, and I appreciated that they did it," Rovt says. "Twenty-three congressmen and senators wrote a letter to president of Ukraine, asking how can you so handle this U.S. company who owns this? This helped."
Amid much controversy and shifting of alliances, Rovt's ownership rights were upheld by Ukraine's Supreme Court, and he worked out his differences with the government. The plant was soon operating at increased capacity, just as fertilizer prices, which tend to track the grain market, began to rise sharply with the commodities boom. In 2008, Rovt made his first appearance on the Forbes 400 list. Although fertilizer prices have fluctuated dramatically since then, his fortune is still estimated at $1.2 billion. "I think our assets are worth more, but I will not go fighting," Rovt says. "I really do not need publicity."
In recent months, however, some aspects of his privatization dealings have come under unpleasant public scrutiny. A minority partner of Rovt's in the Rossosh plant, the Norwegian agribusiness giant Yara International, is currently the target of a corruption investigation by authorities in its home country. The Oslo-based business newspaper Dagens Næringsliv published a series of investigative articles raising questions about the propriety of Yara's relationship with Rovt and the Olshansky family. The Norwegian prosecutor in charge of the case says she cannot comment on the Dagens Næringsliv articles or the scope of the investigation. Yara admitted "unacceptable payments" in some deals, though not in its relations with Rovt. The attorney Yara hired to conduct its internal investigation did not respond to an interview request. Rovt, who is still a consultant to Yara, denies any wrongdoing. "Yara has the investigation," he says. "We have nothing to do with it."
 
 
"I think you should run again," Rovt rumbles into the receiver. "You should not give up." One morning in May, Rovt is on the phone in his office, surrounded by his photo gallery of powerful men—much expanded over the course of the past decade—and consoling a New York City councilman who is on the verge of conceding a close election. On a shelf behind his massive desk sits a model of Rovt's Gulfstream jet, and above it a heroic portrait of Igor Olshansky. After Olshansky died in a plane crash in November 2005, Rovt was devastated.
Smoothly, Rovt turns the telephone conversation to another matter. There's a medical building he owns, and he's having some problems with the city surrounding a renovation, and he needs a favor. "I don't apologize," Rovt says, after he hangs up the phone. "I'm Republican, but because New York is Democratic, I support some Democratic leaders who might believe they can help in doing good for city and for the state."
During the past decade, according to public records, Rovt and his immediate family members have given more than $800,000 to federal and state campaign committees, focusing to an unusual degree on smaller races for city council and the state legislature. Rovt sometimes throws fundraising parties at the Tatiana Restaurant, a lavish nightclub on the Brighton Beach boardwalk. "He's not your normal billionaire with an entourage of 25 people," says John Lisyanskiy, a candidate Rovt supported. "He'll come to a local fundraiser for a local assemblyman."
Rovt serves as the vice chairman of the board of the Brookdale University Hospital and Medical Center, a troubled inner-city facility—its former chief executive was recently convicted of bribing state legislators—as well as the city's prisons board, where a colleague noted he sometimes arrives at meetings by helicopter. These are not glamorous appointments, but they confer a certain political weight. "If Alex is investing in real estate, he certainly cares about the future of the city, and a great deal of that has to do with local city politics," Lisyanskiy says. "It's only to his benefit that he develops these relationships."
Rovt's political connections also benefit him in less obvious ways, associates say, lending him an aura of respectability overseas. Not long ago, as a corrections board member, Rovt offered the chairman of the Supreme Court of Ukraine a guided tour of Rikers Island. "That's a very important position to offer up as proof, if you will, that here's a man who is not a criminal, he is not mafia," says Bill Grant, the former congressman who long worked with IBE. "Here is a man who is clean. … That sets him apart in the places in the world where he's done business."
For all his success, Rovt grew tired of the rough-and-tumble fertilizer trade, according to Ray Hannigan, his longtime attorney. As he neared 60, Rovt's American-raised sons, Philip and Maxwell, were interested in real estate, not Slavic intrigue. So last year, Hannigan says, Rovt "decided to put his money closer to home." Rovt sold his overseas assets to another Ukrainian billionaire, Dmitry Firtash, in a complex series of transactions that also involved a Russian chemical conglomerate.
"You have to sell when you are approached to sell," Rovt says. "I got a proposal that I couldn't refuse." Details of the deals are opaque, but public filings by Yara International reveal that the sale price for the Rossosh plant alone was $1.3 billion.
 
 
There was never much doubt about where Rovt would put his millions in profits. He hates the stock market, avoids banks, and is wary of wobbly Europe. Rovt first began seriously buying real estate a few years ago, acquiring a number of apartment buildings in Brooklyn, and has since amassed a portfolio of dozens of buildings. "New York City real estate is a safe investment for him," says broker Matthew Lesser, who has worked with him on several other acquisitions. "He's not a flipper. He's holding for the long term."
Last year, Rovt heard about a property on 68th Street, just steps from Fifth Avenue: a 30-room, 18,000-square-foot Beaux Arts gem. Some investors had purchased it in 2007, intending to refurbish and flip it, but the deal had gone bust and the property was in foreclosure. Rovt swooped in just before the auction, paying the lenders $33 million cash, considerably less than what they were owed, and about half the 2008 asking price.
"He has what you need when times are tough," says Peter Von Der Ahe, a broker who was involved in the deal. "Money and balls."
Rovt hadn't even moved into his other mansion, the fortress on East 63rd Street, but somehow, it no longer felt large enough for his ambitions. So he put the first mansion, into which he had poured a reported $18 million in renovations and decoration, on the market last year. It sits fully furnished and completely empty, as he continues to reside in his longtime family home in Brooklyn. The original asking price was recently cut by more than 20 percent, to $21 million, a figure that some still doubt Rovt will be able to get, given its idiosyncratic design scheme and location, somewhat distant from Park Avenue. Rovt says he is unconcerned. "I am planning to sell it, yes, but I am not in a hurry," he says. "It came out beautiful. I just found better one. People always want better."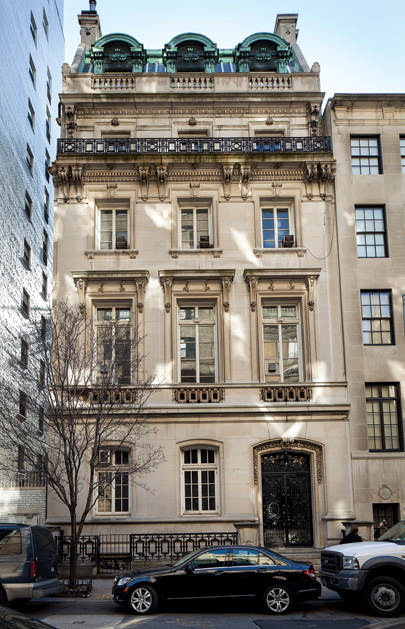 After his $300 million purchase on Wall Street, Rovt told the New York Times that he has set aside another $300 million to $400 million for further acquisitions. Privately, some industry veterans question the wisdom of his purchases and wonder whether Rovt knows what he's doing. He cares little about their opinions. "In my business," he says, meaning fertilizer, "nobody gave me any kind of advice, and I was doing everything myself."
It's an approach he intends to stick to as his intercontinental wealth transfer continues. He plans to announce more high-profile purchases soon, and he says that his Wall Street property investment is already paying off. The surrounding neighborhood is continually improving, as the multibillion-dollar development at the new World Trade Center brings improved transit and fashionable tenants, and he recently signed a big lease. "It is part of the history of America, this building," he says. It's been standing since the time of the robber barons, and it's bound to outlast this latest generation of oligarchs, for whom Rovt conveys little but contempt. "These people, they are not investing," he says of the newcomer tycoons who are sinking millions into New York property. "If you are talking about Rybolovlev, who was also in fertilizer business, he bought one apartment."
Rovt shakes his head. "I would not pay $88 million for an apartment," he said. "For $88 million, I would buy a house."