Days Of Our Lives Spoilers Week of August 17: John's Medical Crisis After Sami Faceoff – Philip's Back, Clashes With Shawn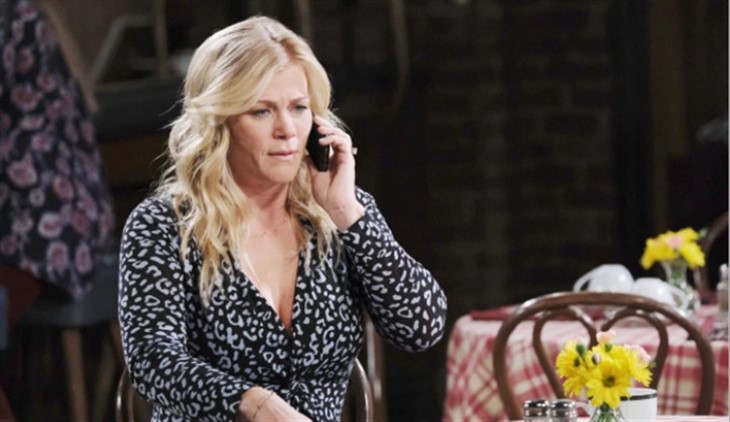 NBC Days of Our Lives spoilers and updates preview for the week of August 17-21 tease that a big return is on the way. Philip Kiriakis (Jay Kenneth Johnson) will make his long-awaited comeback, so that's sure to shake up Salem. DOOL fans know Philip was romantically involved with Belle Black (Martha Madison) in the past, but she'll assure Shawn Brady (Brandon Beemer) that Philip's out of her system.
Even so, there'll be plenty of tension when Philip runs into Shawn in the town square. Philip will ask if Shawn missed him – and clearly the answer is no! There's still some bad blood between these two, so that'll bring some uncomfortable moments. Of course, Philip is a confident guy and won't seem to care about the drama.
Days Of Our Lives Spoilers – Philip Kiriakis Shows Up
At the Kiriakis mansion, Philip will show up and catch Xander Kiriakis (Paul Telfer) off guard. Xander will suddenly realize he's got competition for the Titan throne. Philip will end up talking to Victor Kiriakis (John Aniston) alone, which will lead to a discussion about making amends. Victor will wonder if Philip wants to heal their fractured relationship, so Philip will admit it's possible if gets the CEO spot.
That'll leave Victor with a tough decision to make, but you can bet Philip and Xander are going to battle it out no matter what! As for Sami Brady (Alison Sweeney), she'll cause a different battle when she slaps Eric Brady (Greg Vaughan) and Nicole Brady (Arianne Zucker) with a restraining order.
DOOL Spoilers – Belle Black Delivers News
Days of Our Lives spoilers say Belle will deliver the news and let "Ericole" know they won't be getting custody of Baby Boy Horton. Later, Nicole and Eric will confront Sami at the townhouse. That's where Sami will take the baby once she gets custody herself. Days viewers can expect quite a faceoff as Nicole declares that they're not backing down.
Days Of Our Lives Spoilers: Jay Kenneth Johnson Spills Details On Philip Kiriakis' Shocking Return #days #dool #DaysofOurLiveshttps://t.co/HnfWvjtCe9

— SOS/CTS/HH (@SoapOperaSpy) August 16, 2020
Once John Black (Drake Hogestyn) hears the commotion, he'll come out and encourage Nicole to leave with Eric. That'll make Sami believe that John's on her side, but he'll set her straight once Eric and Nicole are gone. John will snarl that Sami's going to hurt everybody in his family. "You are not my father! Mind your own damn business!" Sami shouts in DOOL's extended weekly preview.
Suddenly, John will falter a bit as he touches the back of his head. When John collapses right in front of Sami, she'll naturally freak out! Days of Our Lives spoilers say Sami will call for help and hope for the best, but this will kick off a serious crisis for John at the hospital.
It sounds like some gripping episodes are coming up, so stay tuned for all the action! We'll give you updates as other Days details emerge. Stick with DOOL and don't forget to check back often for the latest Days of Our Lives spoilers, news, and updates.