Emilia Clarke joins Marvel's 'Secret Invasion,' coming to Disney+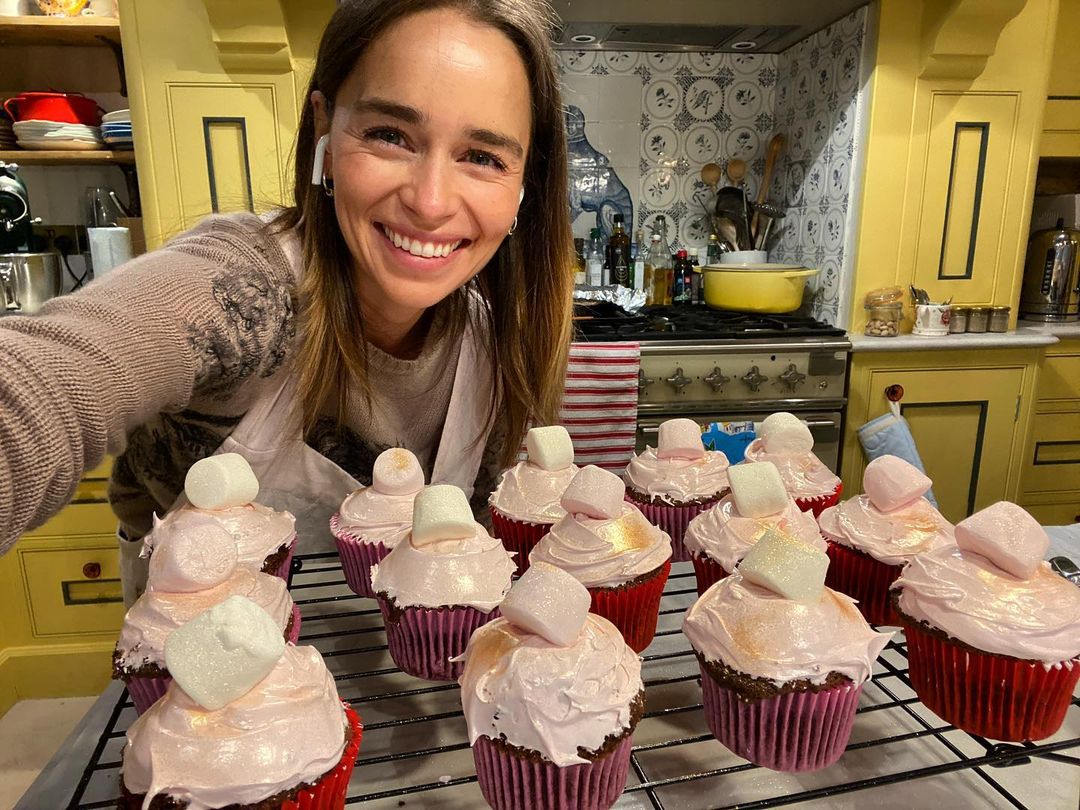 We continue to receive good news out of the Marvel and Disney+ camp. This week Marvel dropped the first trailer to their upcoming first Asian superhero movie, Shang Chi. And now, my two favorite franchises are getting a mashup, sort of. Emilia Clarke, Khaleesi from Game of Thrones, is joining the cast of Marvel and Disney+'s new project, Secret Invasion.
Secret Invasion will star Samuel L. Jackson (as Nick Fury), Ben Mendelsohn, Kingsley Ben-Adir (OMG he's gorgeous) and Emilia. Secret Invasion was a crossover comic about the secret Skrull invasion of Earth. The Skrulls are a shapeshifting alien race whose planet was destroyed by the Kree. The Captain Marvel movie gives several clues to what happened between the Kree (from the first Avengers) and the Skrull. Marvel (with their top secret plots and casting) are refusing to comment on Emilia's role but I am sure it is epic.
Emilia also announced her three issue comic book M.O.M. (mother of madness) which is an image-heavy comic book that started off as a joke. You can find out more about it here at EW. Below are a few more details from Variety about Emilia's role in Secret Invasion:
"Secret Invasion" was announced as a development property last year, one of Marvel's many planned titles for Disney Plus. Jackson is reprising his MCU role of Nick Fury, while Mendelsohn will play the Skrull Talos as he did in the feature film "Captain Marvel." "
The series is said to follow a group of shape-shifting aliens who have been infiltrating Earth for years. Ben-Adir has been set as the a main villain. Kyle Bradstreet is attached to write and executive produce. Kevin Feige's unit is producing the series for the streamer, as it does all other MCU titles, including the hits "WandaVision" and "Falcon and the Winter Soldier."
Clarke is a four-time Emmy nominee for her portrayal of Daenerys Targaryen on HBO's global smash "Game of Thrones," which just celebrated the 10th anniversary of its premiere. She is also a multiple Critics Choice Award nominee and was the 2018 recipient of the BAFTA Britannia Award for British Artist of the Year. Clarke is an AMPAS member and was also noted as one of Time's 100 Most Influential People. She is repped by Range Media Partners, CAA, Emptage Hallett, and Hansen, Jacobson, Teller, Hoberman, Newman, Warren, Richman, Rush, Kaller & Gellman.
[From Variety]
I don't …
Source:: Cele|bitchy – News
(Visited 1 times, 1 visits today)