A Day for Remembrance
On World AIDS Day Friday, USC hosted a commemoration featuring panels from the original AIDS Memorial Quilt. The event, held in McCarthy Quad on the University Park Campus, also featured speakers and guest performers including the Gay Men's Chorus of Los Angeles and members of the Sisters of Perpetual Indulgence.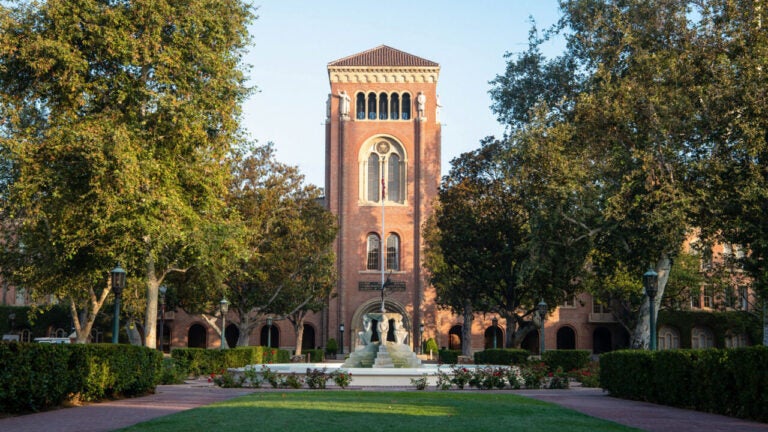 23 for '23: The Year in Review
This year has been one of groundbreaking accomplishments, ambitious launches and moving moments for the Trojan Family. Here's a sampling of three of the year's top stories; check out all 23.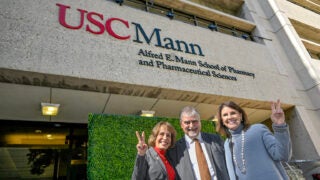 The USC Alfred E. Mann School of Pharmacy and Pharmaceutical Sciences celebrates its new name, its namesake and its expanding role in L.A. in health sciences, research and development.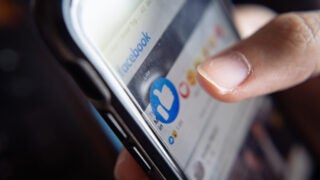 The USC-led study of more than 2,400 Facebook users suggests that platforms — more than individual users — have a larger role to play in stopping the spread of misinformation online.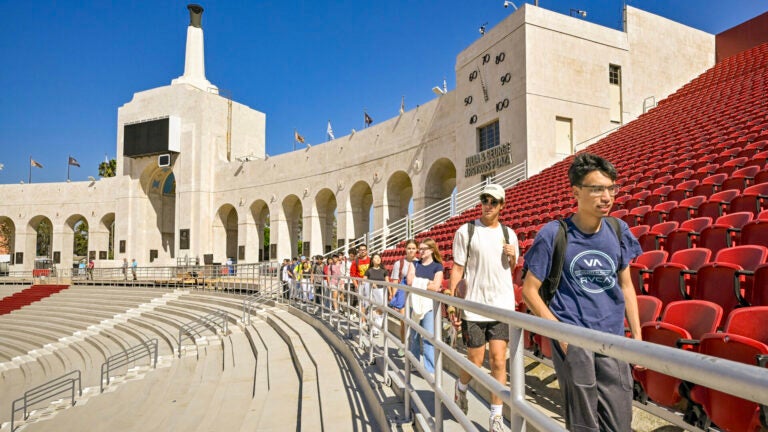 University News
Experiential learning classes use the historic venue as a living laboratory. Students explore the stadium's rich past and current operations — and help envision its future.
Nov 30, 2023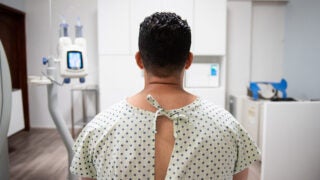 Health
A study led USC researchers found third-generation Mexican Americans 66% more likely to get liver cancer than the first generation.
Dec 1, 2023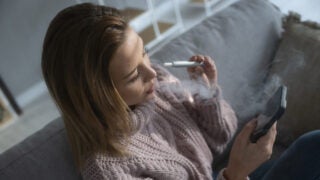 Science and Technology
A USC-led study used AI to analyze influencer content on TikTok between 2019 and 2022. It found an increase in posts that promoted e-cigarettes.
Nov 30, 2023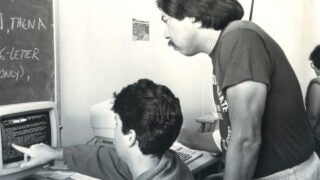 University News
The files of the CCNMA — formerly known as the California Chicano News Media Association — will serve as an essential scholarly resource.
Nov 27, 2023
USC School of Advanced Computing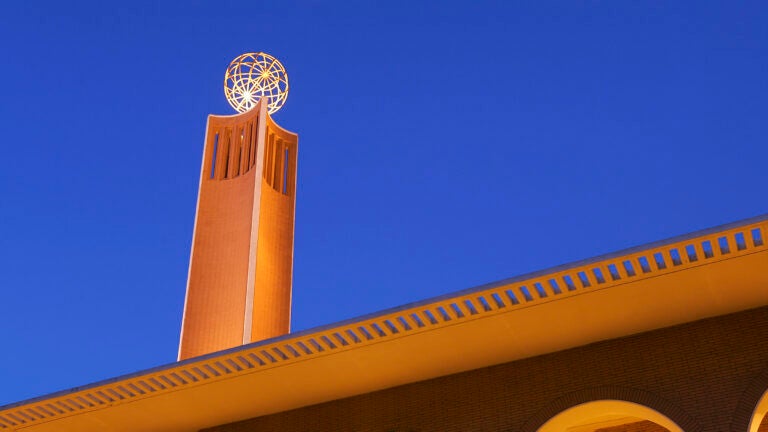 USC Competes
USC President Carol Folt's "moonshot" initiatives aim to make USC the international standard-bearer for preeminence at scale, building on the convergence between the opportunities and challenges faced by our world and USC's unique strengths as a big, great, fast and connected university.
The USC Competes moonshot aims to make the university the destination of choice that attracts the best and brightest, and where faculty, staff and students can thrive and achieve their dreams.
A LEADER AMONG TOP INSTITUTIONS
25% FIRST-GENERATION STUDENTS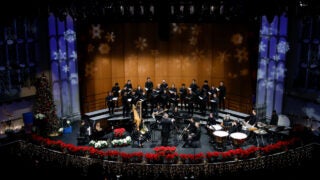 USC Thornton School of Music
The USC Thornton School of Music and its Choral and Sacred Music Department present their annual winter gala. Celebrate the holidays in elegant style with "Sounds of the Season," a scholarship gala that features 250 singers and instrumentalists ringing in the season with carols and songs in an evening of pageantry for the entire community to enjoy while providing support for student scholarships. Admission is free and open to the public.
Dec. 9, 7:30 p.m.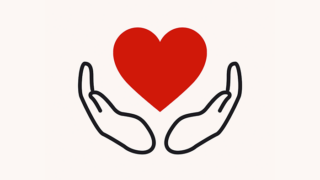 Give Back
This holiday season head to USC Village to give a donation that could save a life. Find the mobile donation bus and be sure to bring your photo ID with proof of age or parental consent form. All donors will receive a $10 In-N-Out Burger gift card while supplies last and will be entered into a sweepstakes for a pair of Taylor Swift concert tickets.
Dec. 14, 9 a.m.-4 p,m.