The Truth About Trevor Engelson, Meghan Markle's First Husband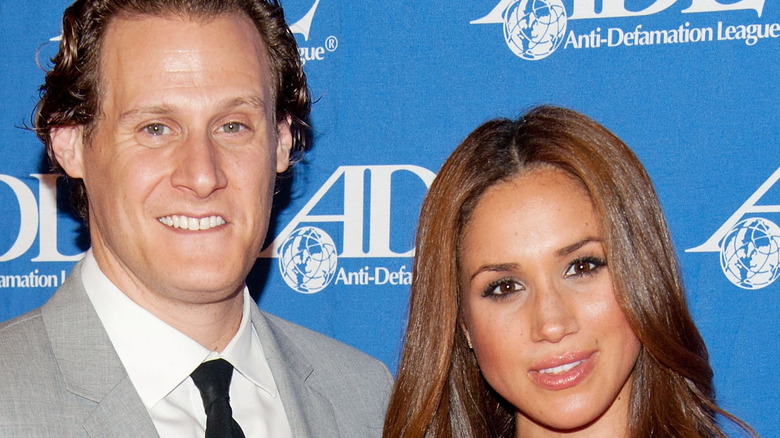 Amanda Edwards/Getty Images
Before marrying into British royalty, Meghan Markle was the wife of successful Hollywood producer Trevor Engelson. While neither have spoken about their relationship publicly, it is known that the couple first met in 2004 and dated for six years before Engelson proposed. The two tied the knot in the Jamaican port town of Ocho Rios in front of around 100 attendees (via Independent).
Prior to their wedding, Markle landed her breakthrough role in the USA Network drama "Suits." So, for the first year of their marriage the actor had a very demanding schedule, resulting in her relocating to Toronto while her husband stayed in Los Angeles for his work as a producer. Engelson is best known for his work on the film "Remember Me" starring Robert Pattinson and the "Heathers" TV series, as well as "License to Wed" with Robin Williams. He also works as a manager for a variety of people in the entertainment business (via The Sun).
Eventually the long-distance and busy schedules led to the demise of Markle and Engelson's marriage, culminating in the couple filing for divorce less than two years after their wedding. A source told the magazine Woman's Day (via The Sun) that this separation was in direct response to the hectic workload they both had in the first year. "Despite being together for six years before getting hitched, things started to fall apart not long after the wedding," the source alleged. "It was a very difficult start to married life."
Trevor soon found love after splitting from Meghan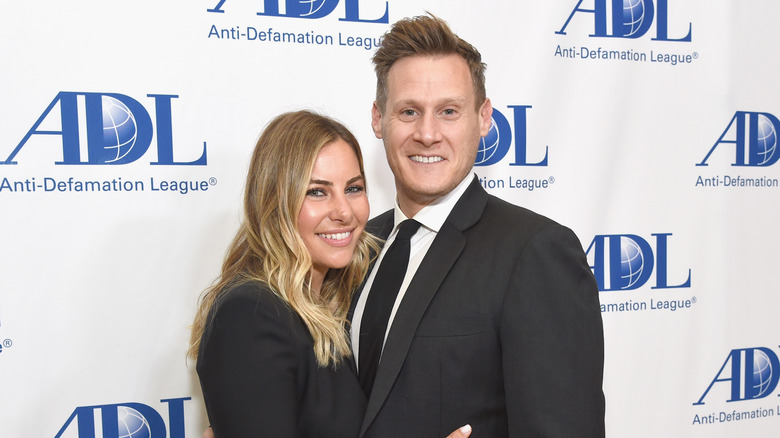 Michael Kovac/Getty Images
This setback didn't put Engelson off from finding love again, however. Not long after their split he dated reality TV star Bethenny Frankel before getting engaged to dietitian Tracey Kurland "less than a month" after Meghan married Prince Harry (via US Weekly). The couple had been dating for three years and have since tied the knot and had their first baby, a daughter called Ford Grace.
As for work, Engelson seems to be looking to capitalize somewhat off of what could have been. According to Town & Country, the producer is working on a "divorce comedy" for Fox that follows a couple with children who divorce and the wife goes on to marry a British prince, and the "unique challenges" of sharing custody with the British royal family.
The pitch reportedly came to be from a conversation between Engelson and fellow producer Dan Farah, when they speculated about "what could have been if Engelson actually did have kids with Markle". The show just writes itself, really.