The Real Reason Trevor Engelson Doesn't Talk About Meghan Markle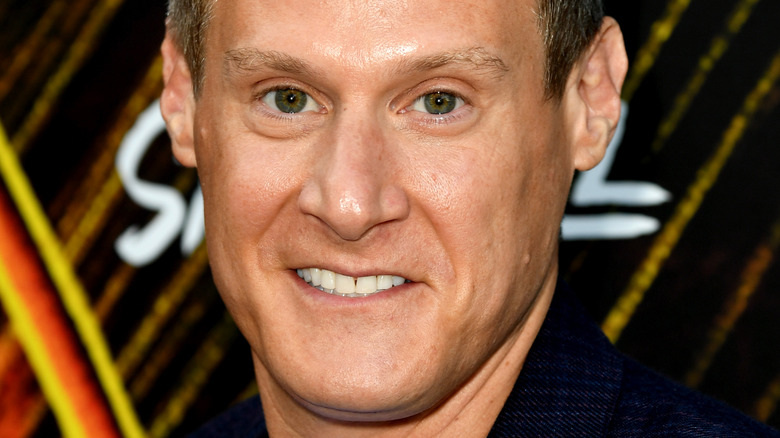 Kevin Winter/Getty Images
Before Meghan Markle fell in love with Prince Harry and became the Duchess of Sussex, she was married to Trevor Engelson, a successful producer in the entertainment industry. And while Meghan's divorce did raise some eyebrows within royal circles, it didn't stop Harry from proposing to the Hollywood star and, of course, marrying her in a lavish royal wedding that was televised and watched by millions from all over the world. 
According to the book "Harry and Meghan and the Making of a Modern Royal Family" by Omid Scobie and Carolyn Durand, the distance between Meghan and Engelson might have been one of the deciding factors in their divorce, as Engelson was based in Los Angeles, while Meghan filmed "Suits" in Toronto during the course of their relationship. The couple pulled the plug on their marriage in August 2013 and according to Meghan's former friend, Ninaki Priddy, the future royal kept more than social distance from her ex-husband. She told Express, "The way she handled it, Trevor definitely had the rug pulled out from under him. He was hurt."
Unlike many of Meghan's estranged family members — including her own father, Thomas Markle, Sr. — there's another reason why Engelson has kept so quiet about his ex-wife and anything about Megxit. Here's why.
Trevor Engelson refuses to spill any tea about Meghan Markle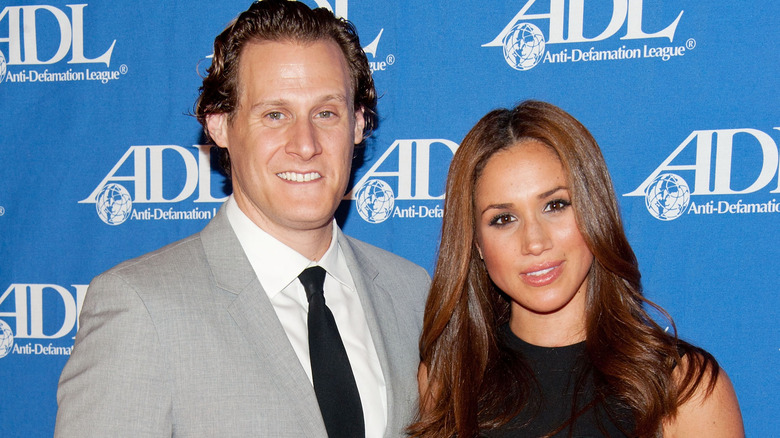 Amanda Edwards/Getty Images
If there's one person who could offer any insight to what Meghan Markle's really like behind closed doors, it would be her ex-husband, Trevor Engelson. But unlike Meghan's father, Thomas Markle, Sr., or her half-sister, Samantha Markle, Engelson has refused to spill any tea about his ex-wife. Engelson has gone to such great lengths to avoid talking or even hearing about Meghan that he reportedly "skipped town" during Prince Harry and Meghan's royal wedding in 2018, per Us Weekly, simply because he didn't want to hear about all of the media coverage. However, one report suggests Engelson was offered a hefty payday of up to $1 million to tell all about Meghan. One source told Australia's Woman's Day (via Life & Style) back in 2018, "Trevor has remained tight-lipped until now, despite numerous cash offers being on the table. But now he's been tempted to open up about what he calls 'years of hell.'"
And while the temptation might have been there, Engelson refused to comment about Meghan or her and Harry's announcement that they were stepping away from royal life when he was approached by a reporter from Daily Mail back in January 2020. He simply wants to put that chapter in his life behind him. Even though Engelson has not publicly spoken about Meghan, or perhaps even talked to her in private for that matter, there's still one thing about their respective lives that connects them to this very day.
Trevor Engelson and Meghan Markle now lead almost parallel lives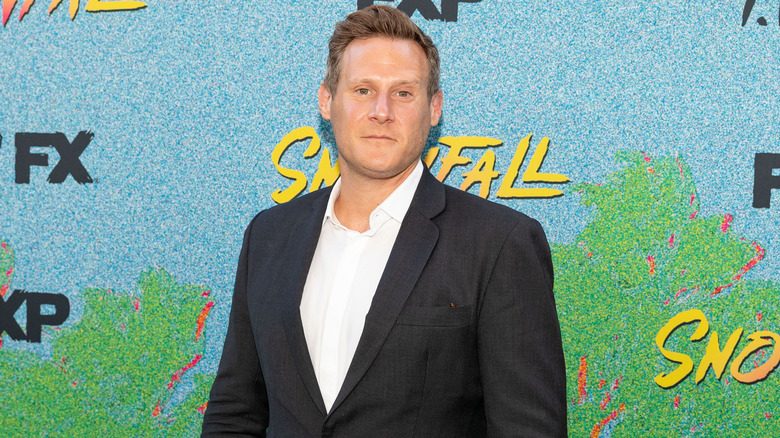 Christopher Polk/Getty Images
According to Daily Mail, Trevor Engelson became a second-time father in November, and just a few months after Prince Harry and Meghan Markle welcomed their second child, Lilibet Diana, in June 2021. While the Duke and Duchess of Sussex announced the birth of their child with a statement to the press, Engelson quietly welcomed his daughter with an announcement on his private Instagram page. Engelson, who got married to heiress Tracey Kurland in Harry and Meghan's new hometown of Montecito back in 2019, per Access Online, was elated over the birth. The proud dad wrote (via Woman's Day), "World, meet baby girl Sienna Lee Engelson... my wife is a gangster. I don't know what I did right, but I'm the luckiest guy I know," adding, "This baby thing has been good so far... let's do it again... coming this fall!"
While it's unlikely that Engelson and Meghan will meet up for playdates with their kids any time soon, there's always a chance that they might run into the same pre-school social circle of friends at the playground.