Tamar Valley Tasmania
Quirky, but the good kind of quirk
If you know where to look, who to ask and don't act like a pretentious latte snob, you'll find all of those top ten, must do before you die, bucket list items in a compact, user friendly location. It's called the Tamar Valley.
We've got a good theme here in the Tasmanian Tamar Valley; beaches, art, bushwalks AND food and wine? It's a symbiosis that's sublime, the mecca of Tasmania's brand and you will not be disappointed. If you like your nosh in the clean, green and pristine category with a sprinkle of eco, organic and carbon-friendly then you're in the right place.
Where else in the world can you visit in one day: A nudist beach, see the world's largest jumping pillow, visit a gravelly beach, see a turbo chook, pat a pig, see Australia's oldest (colonial) graffiti, play in a museum where 13 million ounces of gold have been produced and had to pump 6 million litres of water per day to get it, and drive along Australia's longest navigable estuary… None other than the Tamar Valley!
Food in the Tamar Valley
With around 60 food operators within the Tamar Valley, the paddock to plate story is epitomised, often with the produce originating from the dirt right outside.
Wine in the Tamar Valley
32 vineyards and counting make up the Tamar Valley Wine Trail, all with their own unique story to tell. Immerse yourself in the experience, do a Tripadvisor search and take a tour to avoid drawing the short designated driver straw.
Nature in the Tamar Valley
Walks, fishing, nude beaches, turbo chooks and even a sheep named Shane, the Tamar Valley nature trail is sure to surprise, excite and leave you with a grin.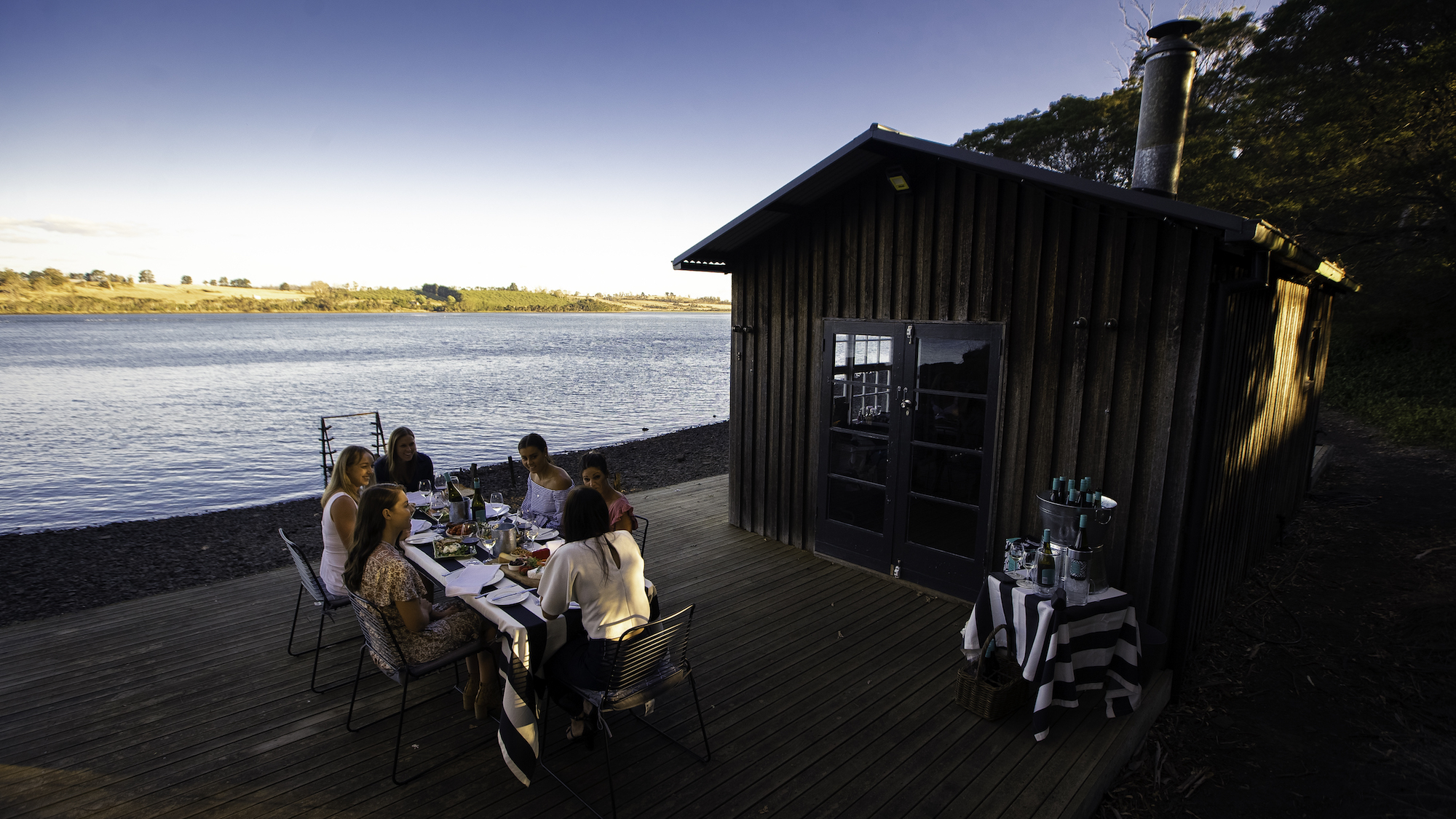 Want more information? Need a hand deciding what to do?
Crazy retirees ready to make your holiday epic? Yep, that's the Tamar Visitor Centre. They'll kill us for saying this but its service, old-school style. Award winning for that very service, the team at the TVC will make sure that you know what you're doing in the valley and right around Tasmania cause that's probably what you came in for, right? Good old fashioned brochures, maps, souvenirs and that all important local knowledge and booking service. Chuck out your tablet, pad, mobile and other navigation devices – it's all built in to these androids of the tourism world and they'll impart their sizeable knowledge upon you (or they won't get paid) to make your holiday memorable. It's like an organic Tripadvisor that doesn't grunt at you from behind a counter, locked into a social media battle over exciting things such as 'wassup' – THEY WILL ACTUALLY TALK TO YOU AND ASK YOU QUESTIONS – like, "can I help you, how is your holiday going or yes, I can give you the correct information." If you're a silent traveller then good luck with that. Get in touch with the Tamar Visitor Centre on 03 6394 4454 or tamar@wtc.tas.gov.au