Whatever Happened To The Cast Of Fleabag?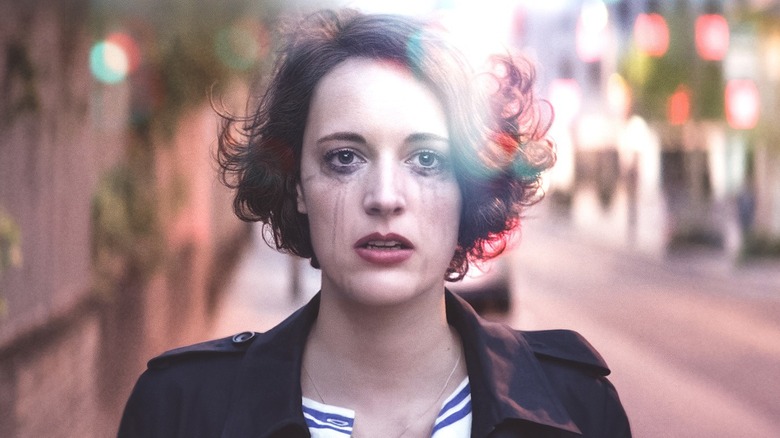 Amazon Prime Video
It's been nearly four years since the final episode of "Fleabag," the acclaimed British dramedy series that made us laugh, cry, and start looking at priests very differently. The show's writer, creator, and star, Phoebe Waller-Bridge gained massive attention thanks to the show's success and has since gone on to have a lucrative career in film and television. With two seasons released in 2016 and 2019 and just six episodes each, "Fleabag" has everything from a memorable cast of characters to endlessly quotable dialogue. Though fans were sad to see it go, the show's final episode was bittersweet in the best possible way.
The cast of "Fleabag" is mostly made of characters whose real names are a mystery. What happened to their actors after the show might also be a mystery to some fans. Without any further ado, here is what the cast of "Fleabag" has been up to over the years.
Phoebe Waller-Bridge as Fleabag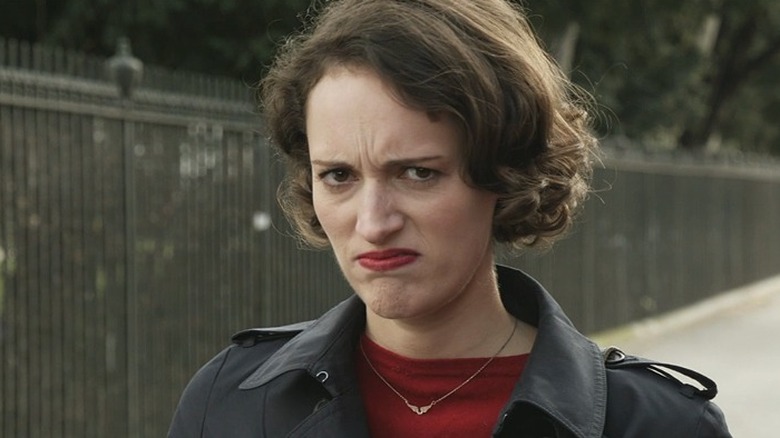 Amazon Prime Video
Phoebe Waller-Bridge wrote, produced, and starred in "Fleabag," which is based on her live one-woman stage show. Waller-Bridge has been keeping busy since her award-winning series wrapped up in 2019. She voiced the android L3-37 in 2018's "Solo: A Star Wars Story," and on television, followed up "Fleabag" with a supporting role in the short-lived HBO series "Run" in 2020, which she also executive produced. Also in 2020, Waller-Bridge provided the voice of Sayan Kötör in HBO's "His Dark Materials." In 2021, she appeared in Harry Styles' music video "Treat People with Kindness," and made a guest appearance in the BBC comedy "Staged." Her writing talent was put to use as a co-author on the screenplay for "No Time to Die," which was Daniel Craig's final stint as James Bond.
As for future projects, fans can expect to see Waller-Bridge in the upcoming "Indiana Jones and the Dial of Destiny," playing Indy's goddaughter, Helena. She is also attached to a new "Tomb Raider" TV series for Amazon as part of her three-year contract with the company. Waller-Bridge will write the upcoming video-game-adapted series and is coming on board as an executive producer.
Sian Clifford as Claire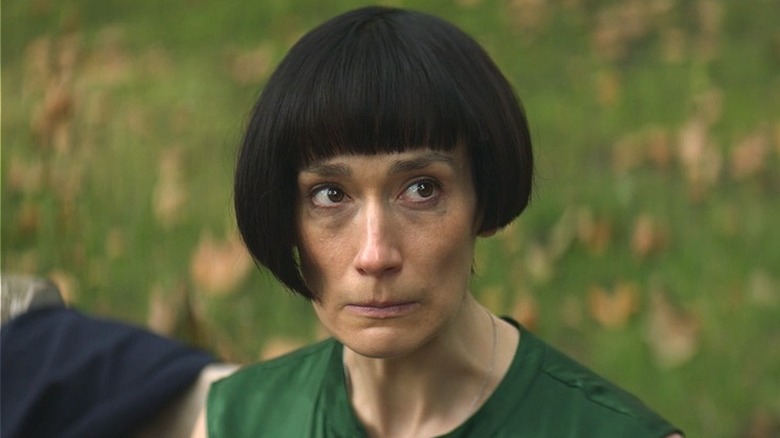 Amazon Prime Video
Sian Clifford played Claire, Fleabag's neurotic and perfectionist sister. Although the relationship between Claire and Fleabag is strained, there is no doubt that the love between them cements their bond.
While the majority of Clifford's career prior to "Fleabag" was focused primarily on theater, the actor went on to have several on-screen gigs following the end of the series. She had a supporting role in the British dark comedy film "A Serial Killer's Guide to Life" in 2019. In 2020, Clifford had guest appearances in an episode of the Peacock original series "Hitmen" and the BBC thriller "Liar." She also co-starred with Matthew Macfadyen in the mini-series "Quiz," based on the true story of Charles Ingram, who won £1 million on "Who Wants to Be A Millionaire?" by cheating with the help of his wife and a friend.
Clifford went on to act in several other TV and film projects in 2021 and 2022, including "Inside No. 9," "Star Wars: The Bad Batch," "See How They Run," "Chevalier," "The Suspect," "His Dark Materials," and her voice can be heard in the 2023 Netflix family animated film, "The Magician's Elephant."
Olivia Colman as Godmother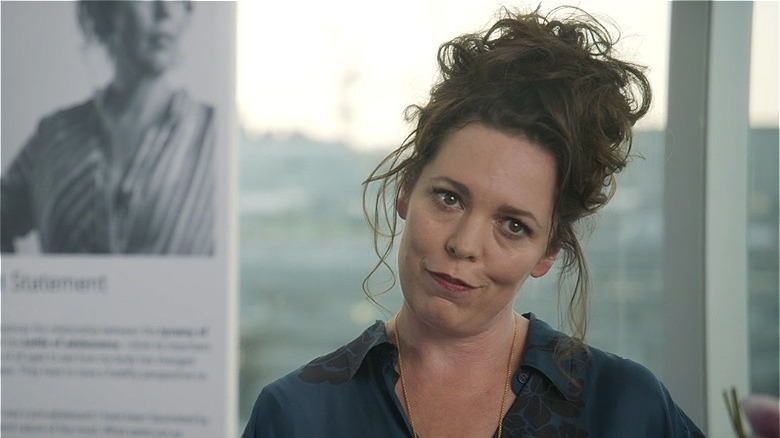 Amazon Prime Video
Acclaimed actor Olivia Colman played Godmother, the passive-aggressive romantic partner of Fleabag's father. The Godmother is an eccentric artist, and throughout the series, she and Fleabag are engaged in a silent war defined by a striking nude sculpture that Fleabag stole from the Godmother's studio multiple times. Colman is equal parts hilarious and detestable as Godmother and was deservedly nominated for a Primetime Emmy Award for her performance. 
As far as what happened to Olvia Colman after "Fleabag," there really isn't much to wonder about. The actor is everywhere these days, gracing us with her tremendous presence both on the small and big screens. She received high praise and critical acclaim for her performance in Netflix's "The Crown" as Queen Elizabeth II in 2019 and 2020, winning two SAG awards, a Golden Globe, and a Primetime Emmy. She co-starred with Sir Anthony Hopkins in the Academy Award-winning drama "The Father" in 2020, which earned her an Oscar nomination for best supporting actress. Colman was once again nominated for an Oscar in 2022, this time for best performance by an actress in a leading role in the film "The Lost Daughter."
She has also lent her voice to several animated projects, including "The Mitchells vs the Machines" and "Ron's Gone Wrong" in 2021, "Thomas & Friends Storytime" in 2020 and 2021, and "Scrooge: A Christmas Carol" and "Puss in Boots: The Last Wish" in 2022. Also in 2022, Colman appeared in the celebrated LGBTQ+ teen romance series "Heartstopper" on Netflix.
Bill Paterson as Dad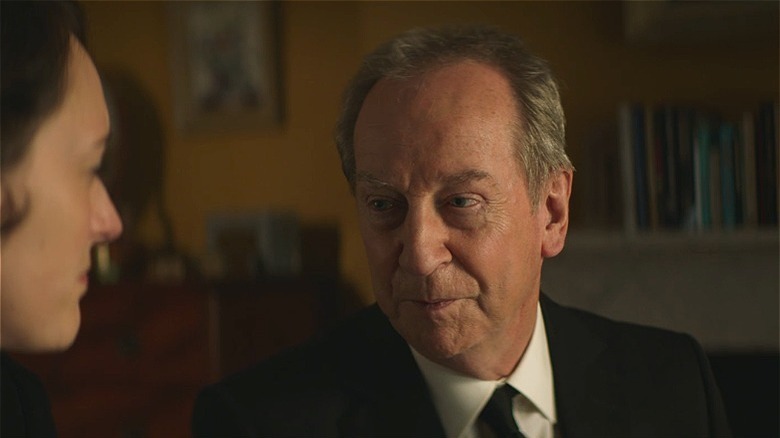 Amazon Prime Video
Scottish actor Bill Paterson played Dad in "Fleabag." After Fleabag and Claire's mother dies of breast cancer, their soft-spoken father has difficulty expressing his emotions to his daughters. He also finds romantic companionship with their Godmother, much to the distaste of his offspring. Though he may not always get on with Fleabag, he cares for her deeply and tries his best to look after her well-being.
Like his fellow co-stars, Paterson has been keeping quite busy over the last few years. Following his role in "Fleabag," he appeared in two episodes of the British supernatural mini-series "Good Omens" based on the bestseller by Terry Pratchett and Neil Gaiman. He also had a small role in the Netflix remake of "Rebecca" in 2020. In 2022, Paterson was once again tied to a Gaiman project, taking on a guest role in Episode 1 of Netflix's "The Sandman" as Dr. John Hathaway. "Game of Thrones" fans likely recognized Paterson in "The House of the Dragon" as Lord Lyman Beesbury, a member of the royal council at King's Landing who expresses his loyalty to Queen Rhaenyra Targaryen (Emma D'Arcy), only to have his head smashed in by Ser Criston Cole (Fabien Frankel). 
Jenny Rainsford as Boo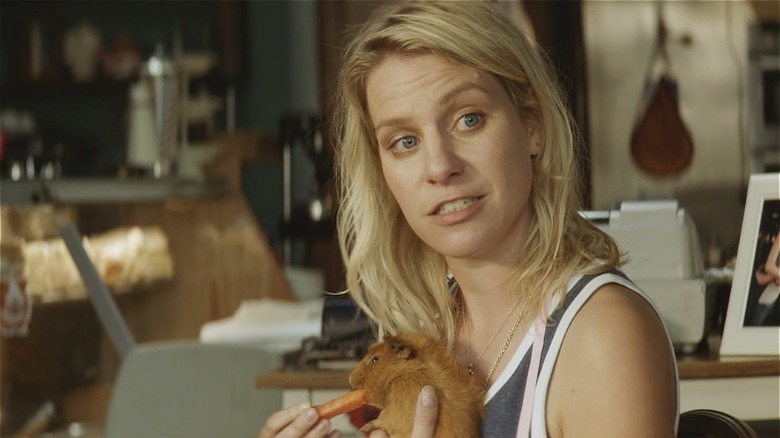 Amazon Prime Video
Boo, played by Jenny Rainsford, is Fleabag's best friend. Her scenes are shown in flashbacks in Seasons 1 and 2, as the audience gradually comes to understand the events that led to her partially self-inflicted, yet also accidental death. The few scenes we do get to see between Boo and Fleabag are funny and heartwarming, which makes the discovery of Fleabag's betrayal all the more tragic.
After "Fleabag," Rainsford continued to act in film and television. In 2020, she guest-starred in an episode of the BBC period drama "Call the Midwife," and she appeared in two episodes of the mystery mini-series "Showtrial." In 2022, she played Mrs. Harville in a feature film adaptation of "Persuasion," based on the novel by Jane Austen. She also had a role in the 2023 indie comedy, "Coffee Wars."
Between her movie and TV roles, Rainsford has also taken on jobs in live theater. In 2021, she played Beatrice in the live show "The Windsors: Endgame," based on the hit British TV comedy, "The Windsors." She made two appearances on the British stage in 2022, including a minor role in the melodrama "Daddy," and starred in "Ivy Tiller: Vicar's Daughter, Squirrel Killer" for the Royal Shakespeare Company. 
Brett Gelman as Martin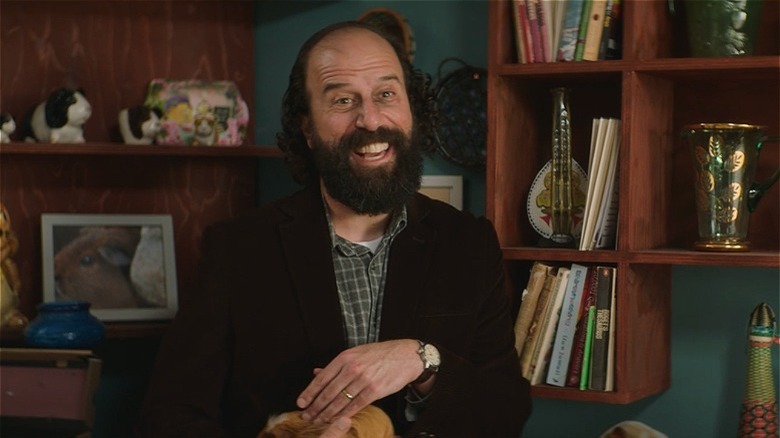 Amazon Prime Video
Though he had been a writer and a comedian for several years prior, American actor Brett Gelman was thrust into the spotlight for his memorable role as Martin in "Fleabag." Married to Fleabag's sister Claire, Martin is one of the few characters on the show who is referred to by his name, as opposed to a title (like "Godmother") or a nickname (like "Fleabag). He's also one of the most despicable, and his contemptuous attitude toward Fleabag, even as he is sexually attracted to her, makes him an antagonist worthy of our disdain.
Gelman has gone on to acquire more on-screen acting roles after the conclusion of "Fleabag." Of course, American audiences know Gelman best for his role in the Netflix series "Stranger Things" as Murray Bauman, the eccentric journalist who gets drawn into paranormal happenings during his investigation into Hawkins Lab. Gelman continued his role in Seasons 3 and 4 of "Stranger Things" in 2021 and 2022. Gelman also appeared in Season 3 of "Mr. Mercedes" in 2019 as lawyer Roland Finkelstein. In 2021, he played Viktor Rykov in the Amazon original movie "Without Remorse," which starred Michael B. Jordan. He also had roles in two Netflix movies in 2022, including "Metal Lords" and "Lyle, Lyle, Crocodile."
Hugh Skinner as Harry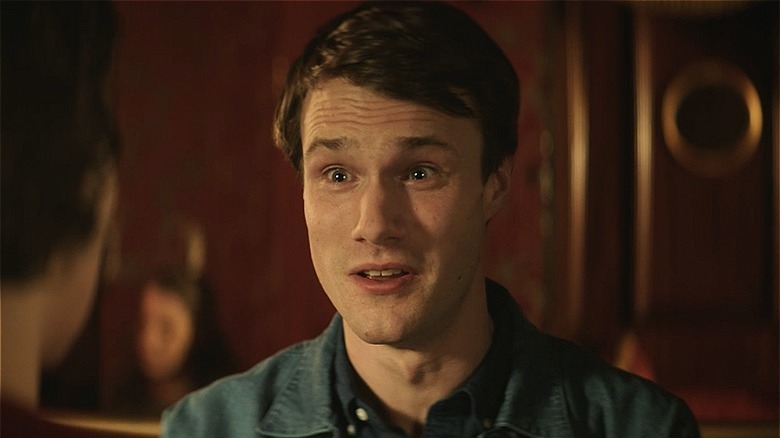 Amazon Prime Video
Harry is sweet, sensitive, and emotional — all traits that make him a terrible match with Fleabag. Their on-again, off-again relationship finally comes to a true end in Season 1 of "Fleabag." When she meets him again in Season 2, he is happily married and a father.
Actor Hugh Skinner played Harry, and he has had a variety of film and television roles since "Fleabag" ended in 2019. That same year, he played Sunny in "Steven Berkoff's Tell Tale Heart," a gothic thriller based on the famous poem by Edgar Allan Poe. Skinner also continued his role as Wills on "The Windors" for its final season in 2020. He appeared in the TV series "Little Birds" that same year, followed by the indie romcom "Falling for Figaro." In 2021, he was in a Radiohead music video for the song "If You Say the Word." Skinner played Oliver, the man who lures American woman Evie (Nathalie Emmanuel) to England to become a vampire bride, in the gothic horror "The Invitation" in 2022. As for upcoming projects, Skinner will be joining the cast of Netflix's "The Witcher" in its Season 3 as Prince Radovid.
Ben Aldridge as Arsehole Guy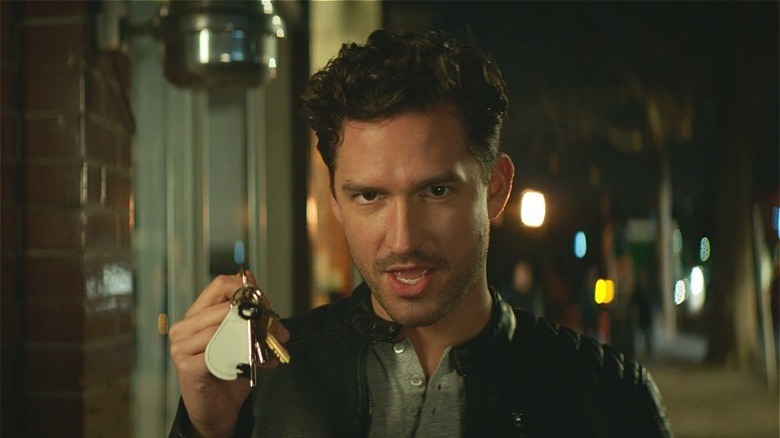 Amazon Prime Video
Ben Aldridge is the British actor who played Fleabag's main fling in Season 1. His credited name relates not to his personality, but rather to his proclivities in the bedroom. Being stunningly handsome, Fleabag brings him to dinner at Dad and Godmother's home to show him off. He is also Fleabag's date to Godmother's "Sexposition" art show, but during the event, he breaks things off with her after revealing that he is in love with someone else. He also appears briefly in a scene at the beginning of Season 2, as Fleabag resists the temptation to have sex with him by running in the opposite direction.
Following his role in "Fleabag," Aldridge was cast as Thomas Wayne (the father of Bruce Wayne) in HBO Max's "Pennyworth," the series that explores the origins of Alfred Pennyworth. He was a series regular who appeared in all three seasons before the show was canceled in early 2023. In 2021, he starred in the Britbox original series "The Long Call" as Matthew Venn, a man who returns to his hometown to solve a murder, as well as grieve his father's passing. The following year, Aldridge played Alex in the LGBTQ+ drama, "Boys on Film 22: Love to Love You." He went on to co-star with "The Big Bang Theory" star Jim Parsons in 2022's "Spoiler Alert," and he played Andrew in M. Night Shyamalan's thriller "Knock at the Cabin" in 2023.
Hugh Dennis as Bank Manager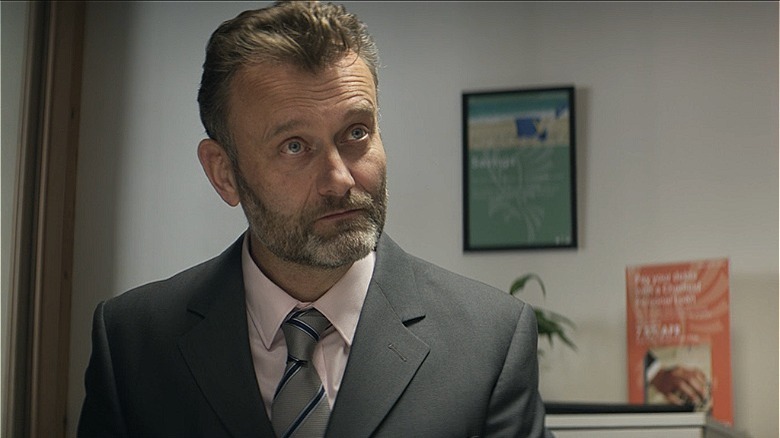 Amazon Prime Video
Comedian Hugh Dennis, famed for his involvement in many British TV game shows and comedy bits, plays Bank Manager in "Fleabag." In Season 1, Fleabag goes to his office for a loan to keep her guinea pig-themed cafe going. Unfortunately, she flashes him by mistake, resulting in a misunderstanding that causes her to be kicked out of his office. The two commiserate with each other in a later episode when they meet up coincidentally at neighboring retreats. He appears again in an episode of Season 2 when he stops by the cafe and offers to help out during busy hours so that Fleabag can help Claire during a hair crisis.
After "Fleabag" ended in 2019, Dennis had guest roles in a few British TV series in 2020 and 2021, along with his regular appearance as a panelist in the improv comedy series "Mock the Week." He played the famous endocrinologist Richard Asher in an episode of "Urban Myths," and also had guest roles in "McDonald & Dodds" and "Housebound." Dennis also had a brief role in the James Bond movie "No Time to Die" as genetic scientist Dr. Hardy. He went on to act in an episode of the British comedy "Murder, They Hope" in 2022, and appeared with fellow "Fleabag" cast member Jenny Rainsford in the 2023 film, "Coffee Wars."
Jamie Demetriou as Bus Rodent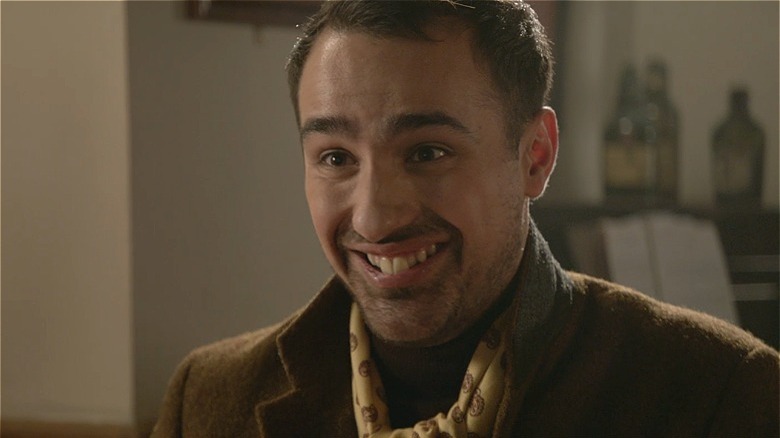 Amazon Prime Video
An actor, writer, and comedian, Jamie Demetriou is best known to American audiences for his role in "Fleabag" Season 1 as Bus Rodent. Demetriou's character meets Fleabag in the pilot episode, immediately standing out thanks to his prominent front teeth. He reappears in Episode 3 to accompany Fleabag to her sister's birthday party as her date. The last we see him, he's trying to kill Hilary the guinea pig after mistaking her for a rat, ironically enough.
Demetriou did not return to reprise his role in "Fleabag" Season 2, but he has kept exceedingly busy over the years. He guest-starred in several British TV shows in 2016 and 2017, and in 2018 he created and starred in his own series, "Stath Lets Flats," for which he won a number of BAFTA awards in 2020. The comedic actor had a few film roles as well, playing the Professor in "Paddington 2," providing the voice of Moriarty in "Sherlock Gnomes," and as Mr. Ahmad in the Netflix original comedy "Game Over, Man!" 
In the 2020s, Demetriou had a slew of television guest roles, such as appearing in Hulu's "The Great" as Dr. Chekov. He played Gerald in the Disney movie "Cruella" alongside Emma Stone in 2021 and acted in several live-action and animated shows in 2022, including "Dead End: Paranormal Park," "The Afterparty," and the Apple TV+ musical comedy series, "Central Park." He will also have an as-yet-unnamed role in the upcoming "Barbie" movie in 2023.
Ray Fearon as Hot Misogynist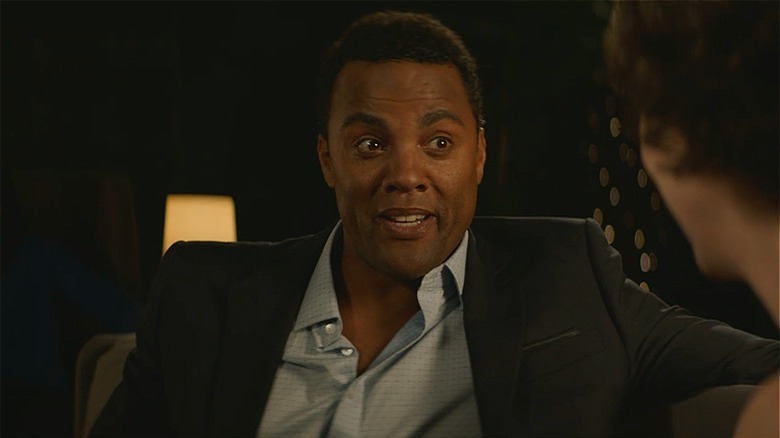 Amazon Prime Video
After punching Martin in the face (deservedly so) in Episode 1 of "Fleabag" Season 2, Fleabag is informed by Claire that Martin has threatened to press charges. Claire helps her sister out by introducing her to a lawyer friend, credited only as Hot Misogynist. Despite his creepy vibes and gross eating habits, Fleabag hooks up with Hot Misogynist in what is surprisingly the best sex she's ever had.
Ray Fearon played Hot Misogynist in "Fleabag," appearing in two episodes of the series. After the show ended, Fearon continued acting in several TV shows and films. Some of his TV roles from 2019 through 2022 include British shows such as "Plebs," "Red Dwarf," "The Girlfriend Experience," and "We Hunt Together." He also had a small role in a few episodes of the HBO Max fantasy series "His Dark Materials." Fearon also has a number of film credits from 2021 and 2022, including "The Protégé," "The Lady of Heaven," "Memory," and "Christmas in Paradise." In 2023, he also appeared in "Coffee Wars" with Jenny Rainsford and Hugh Dennis.
Kristin Scott Thomas as Belinda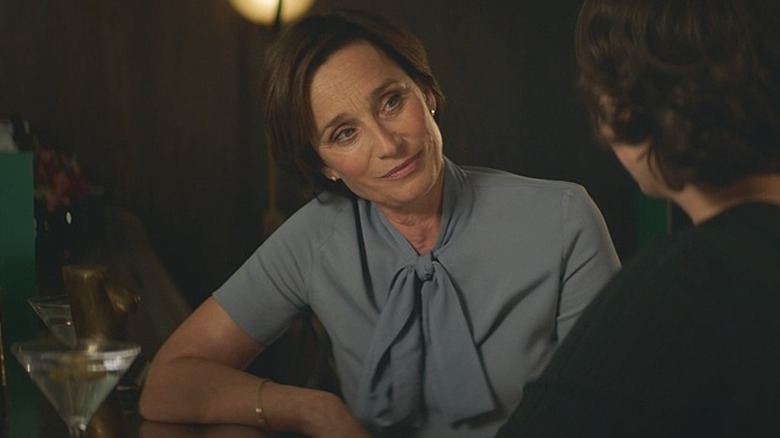 Amazon Prime Video
Though she only appeared in one episode of "Fleabag" in Season 2, Kristin Scott Thomas' role as Belinda is an impactful one. The strong middle-aged woman acts as a mentor, albeit briefly, for Fleabag when the two of them go out for drinks. After Fleabag explains the story behind the nude sculpture that was given to Belinda by mistake, Belinda offers her some advice about life and love. Though she gently turns Fleabag down when Fleabag kisses her, Belinda encourages her to keep up her search for love.
Thomas is no stranger to awards and accolades, having been the recipient of many over her acting career. She took on the role of Mrs. Danvers in the 2020 version of "Rebecca" on Netflix, and in 2022 earned a recurring role on the Apple TV+ crime drama "Slow Horses" as Diana Taverner. Her upcoming directorial debut, "My Mother's Wedding" stars Scarlett Johansson and Sienna Miller. 
Andrew Scott as The Priest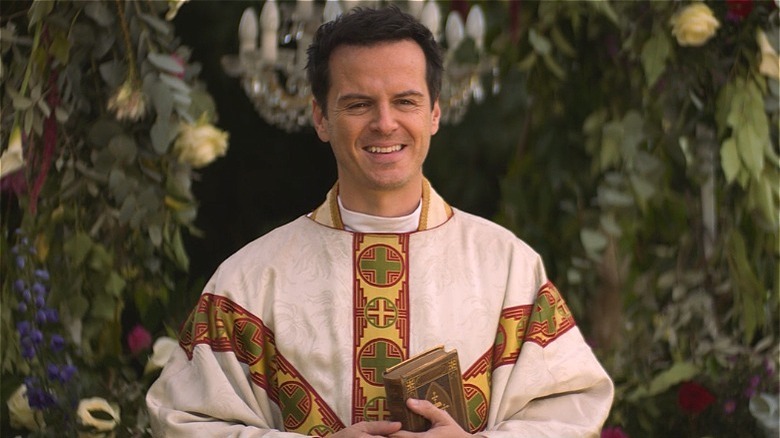 Amazon Prime Video
Irish actor Andrew Scott plays the object of Fleabag's affection in Season 2, named simply The Priest. Fans of the BBC series "Sherlock" may know him best as the "Napoleon of crime" Jim Moriarty, but it was "Fleabag" that arguably thrust Scott into the mainstream spotlight. Scott won a Critics' Choice Award for best supporting actor in 2020 thanks to his moving and charismatic performance.
Since "Fleabag," Scott has remained working steadily in film, television, and theater. He starred in the "Black Mirror" Season 5 episode "Smithereens" in 2019, and he played Tobin in two episodes of the Amazon series "Modern Love." He also played Lieutenant Leslie in the acclaimed period war film "1917," and in 2019, he joined the ensemble cast of "His Dark Materials."
In 2020, Scott returned to the Old Vic for its "In Camera" series, performing solo in "Three Kings." He co-starred with Lily James and Emily Beecham in the 2021 Amazon mini-series "The Pursuit of Love," and in 2022 had a starring role in the Amazon original film, "Catherine Called Birdy," playing Lord Rollo, father to Bella Ramsey's character, Catherine. He will be starring in the mini-series "Ripley," based on the notorious character created by author Patricia Highsmith, coming to Netflix in 2023.