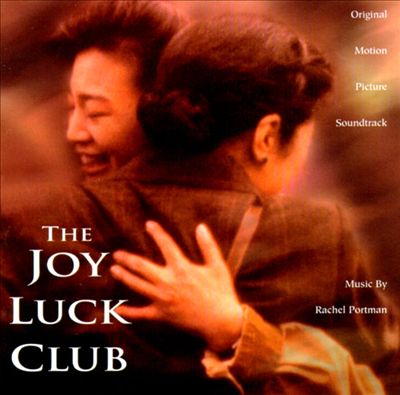 Best known for her pastoral orchestral scores for literary adaptations, but also for incorporating diverse ethnic influences and varied tones as called for, Rachel Portman is an Oscar- and Emmy-winning film and television composer from Surrey, England. After getting her start with the BBC in the '80s, she went on to score big-screen adaptations like 1993's Ethan Frome and The Joy Luck Club before her music for the 1996 version of Jane Austen's Emma made her the first female to win an Academy Award for Best Original Score. She was nominated again for 1999's The Cider House Rules and 2000's Chocolat, both of which also garnered Grammy nominations. Also known for such varied films as the 1993 romantic comedy Benny & Joon, the 2004 remake of political thriller The Manchurian Candidate, and the 2013 Diablo Cody comedy-drama Paradise, she won an Emmy in 2015 for her work on the TV movie Bessie, about legendary blues singer Bessie Smith. Again, she became the first female composer to win in the score category. She is also known for fully orchestrating her own scores.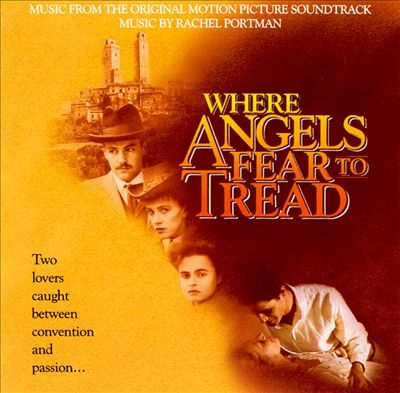 Born Rachel Mary Berkeley Portman in Haslemere in 1960, Portman showed strong musical inclinations from a young age, and learned to play piano, violin, and organ before beginning to compose music in her early teens. She went on to study music at Oxford University, with no thought given to film-related work until she was invited to score a student film. The BBC picked up the film, 1982's Privileged, which also featured an acting appearance by fellow Oxford student Hugh Grant. She enjoyed the work, and it led to further projects with BBC films. In 1986, she wrote the score for the British-made Jim Henson TV pilot The Storyteller, following it with work on eight subsequent episodes in 1987 and 1988. She won the British Film Institute's Young Composer of the Year award in 1988, then the Carlton Award for Creative Originality for Women in Film. She was also nominated by the British Academy of Film and Television Arts for her scores to The Woman in Black (1989), the three-part drama Oranges Are Not the Only Fruit (1990), and Where Angels Fear to Tread (1991).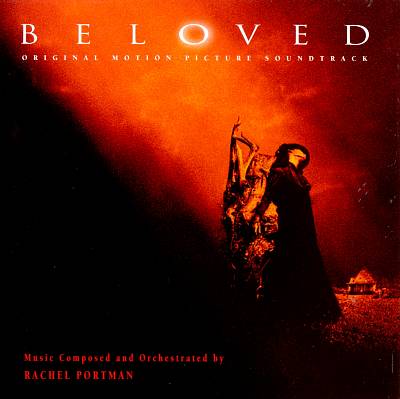 In 1992, British director Beeban Kidron, a prior and future collaborator, asked her to come to Hollywood to score her film Used People, starring Shirley MacLaine and Marcello Mastroianni. Portman went on to write the music for Ethan Frome, Benny & Joon, and The Joy Luck Club, all released in 1993. The latter told the stories of four Chinese immigrant families in San Francisco, giving her an opportunity to work with Asian music influences. (Her later work on 1998's Beloved featured no traditional European instruments, at the request of director Jonathan Demme.) The fanciful comedy Sirens, starring Hugh Grant, followed in 1994, and in 1995 Portman married film director Uberto Pasolini and started a family.
Emma Thompson's adaptation of the Jane Austen novel Emma was released in 1996, and in early 1997 Portman won the Academy Award for Best Original Musical or Comedy Score for the film, becoming the first female composer to win an Oscar. She was nominated again for 1999's The Cider House Rules and 2000's Chocolat. Both of those scores also earned her Grammy nominations for Best Score Soundtrack. Following Chocolat, Portman's score output in the 2000s included well over a dozen more features, among them Mike Newell's Mona Lisa Smile (2003), Jonathan Demme's version of The Manchurian Candidate (2004), the family film Because of Winn-Dixie (2005), and the historical drama The Duchess (2008). In 2010, Portman was awarded the title of OBE (Officer of the Order of the British Empire).
Continuing a steady international work schedule, the Wayne Wang China-U.S. co-production Snow Flower and the Secret Fan (2011), an adaptation of Guy de Maupassant's Bel Ami (2012), Diablo Cody's Paradise (2013), and the family-friendly Dolphin Tale 2 (2014) were among her subsequent projects. In 2015, she became the first female composer to win an Emmy, for her work on the Bessie Smith TV biopic Bessie. Highlights of Portman's film scores in the later half of the decade included the Jesse Owens story Race (2016) and Lasse Hallström's A Dog's Purpose (2017).