The piano is a classic instrument that has been idolized for centuries. Check out these piano quotes that will inspire you to sit down and play a melody.
It doesn't matter whether you've been dreaming about learning how to play the piano or have been playing for decades. Sometimes, you just need a little push to get your fingers in gear.
Playing the piano can be a relaxing and rejuvenating artform that benefits not only the audience but the performer as well. But, as fun as playing a well-known piece can be, practicing is another matter entirely.
While no one ever really wants to sit down and practice — it's the only way to improve and maintain your musical abilities. So, when it comes time to hit the bench and get to work, you may find yourself looking for a little bit of inspiration.
The famous old saying, "the pen is mightier than the sword," couldn't be truer. Words are powerful tools that, in times of strife, can provide the inspiration we need to pick ourselves up and get back to work.
Finding strength in words can also help you when you're trying to get yourself in the right headspace to practice.
Fortunately, there have been plenty of piano loving composers, musicians, and other artists who came before us.
These pianists imparted words of wisdom that can help any student find the inspiration you need to get playing.
Are you looking for a little musical guidance?
Here are 21 of the greatest quotes about the piano ever imparted, that are sure to make you want to get to tickling those ivory keys in no time. If these don't help consider taking piano lessons with the Merriam School of Music.
Quotes About the Piano
1. "The piano ain't got no wrong notes."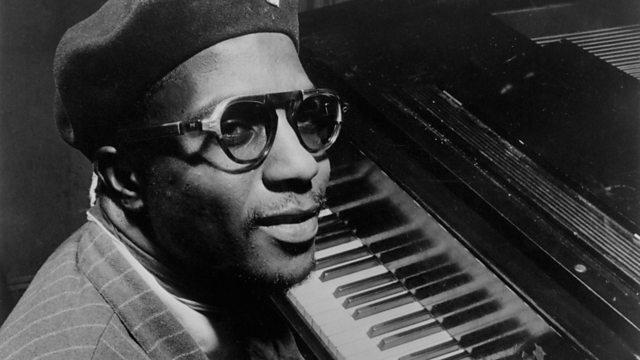 — Thelonious Monk, American Jazz Pianist, and Composer
2. "The important thing is to feel your music, really feel it and believe it."
— Ray Charles
3. "There's nothing remarkable about it. All one has to do is hit the right keys at the right time and the instrument plays itself."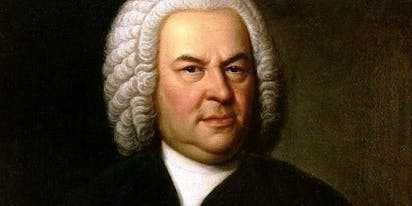 – Johann Sebastian Bach
4. "The piano is able to communicate the subtlest universal truths by means of wood, metal and vibrating air."
— Kenneth Miller, American Biologist
5. "Life is like a piano. What you get out of it depends on how you play it."
–Tom Lehrer
6. "The piano keys are black and white but they sound like a million colors in your mind."
— Maria Cristina Mena, Author
7. "Life is like a piano; the white keys represent happiness and the black show sadness. But as you go through life's journey, remember that the black keys also create music"
— Ehssan
8. "What has keys but can't listen to the beauty it unlocks? A piano."
— Jarod Kintz
9. "Color is the keyboard, the eyes are the harmonies, the soul is the piano with many strings. The artist is the hand that plays, touching one key or another, to cause vibrations in the soul."
— Wassily Kandinsky, Russian Painter
10. "The piano as a medium for expression is a whole world by itself. No other instrument can fill or replace its own say in the world of emotion, sentiment, poetry, imagery, and fancy."
— Leopold Godowsky, Polish-American Pianist
11. "Prayer is when you talk to God. Meditation is when you're listening. Playing the piano allows you to do both at the same time."
— Kelsey Grammer, American Actor
12. "When you play, never mind who listens to you."
— Robert Schumann, German Composer
13. "I believe in using the entire piano as a single instrument capable of expressing every possible musical idea."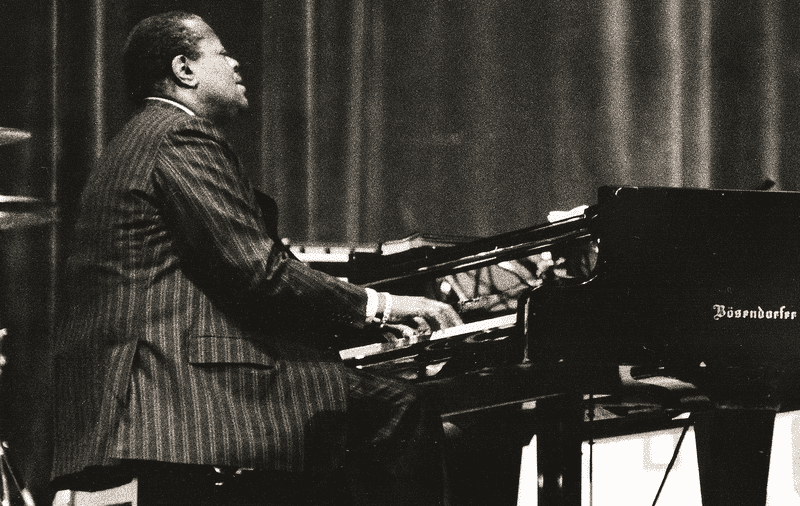 — Oscar Peterson, Canadian Jazz Pianist
14. "I had never before thought of how awful the relationship must be between the musician and his instrument. He has to fill it, this instrument, with the breath of life, his own. He has to make it do what he wants it to do.
And a piano is just a piano. It's made out of so much wood and wires and little hammers and big ones, and ivory. While there's only so much you can do with it, the only way to find this out is to try; to try and make it do everything."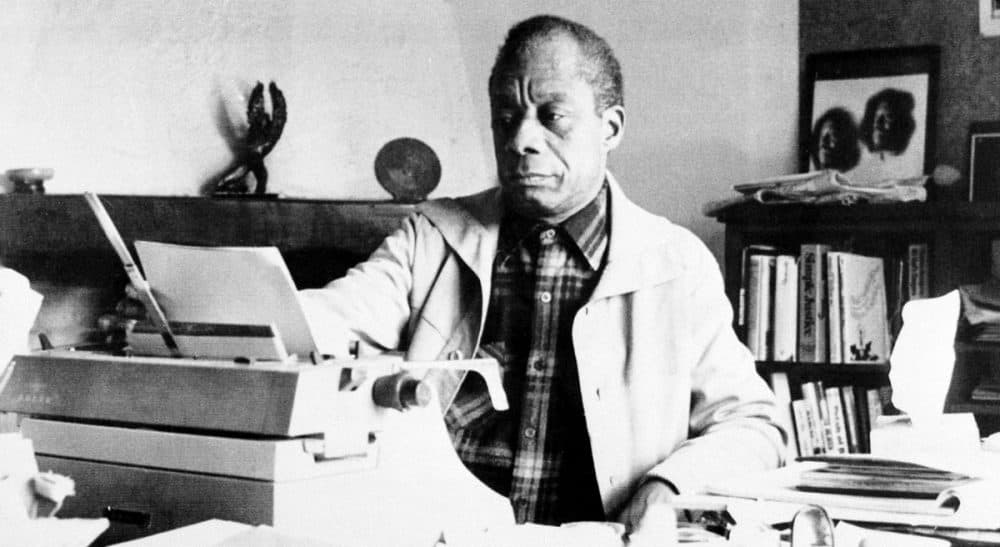 — James Baldwin, American Author
15. "I tell my piano the things I used to tell you."
— Frederic Chopin, Polish Composer, and Pianist
16. "To me, the piano in itself is an orchestra."
— Cecil Taylor, American Pianist, and Poe
17. "Pianos, unlike people, sing when you give them your every growl. They know how to dive into the pit of your stomach and harmonize with your roars when you've split yourself open. And when they see you, guts shining, brain pulsing, heart right there exposed in a rhythm that beats need-need, need-need, need-need, pianos do not run. And so she plays."
— Francesca Lia Block, American Author
18. "I'm an interpreter of stories. When I perform it's like sitting down at my piano and telling fairy tales."
— Nat King Cole, American Jazz Musician
19. "One of my biggest thrills for me still is sitting down with a guitar or a piano and just out of nowhere trying to make a song happen."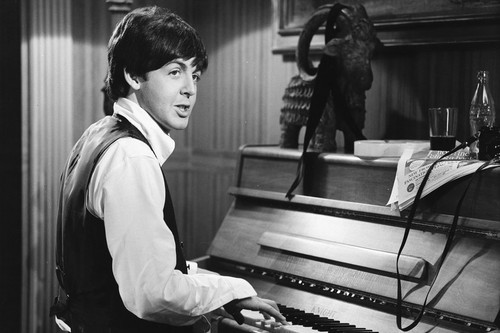 — Sir Paul McCartney, English Singer-Songwriter
20. "I'm able to sometimes express things even more articulately on the piano than I am with singing."
— Harry Connick Jr., American Musician
21. "Sometimes I feel like a melody doesn't have anything to do with me, but it's just something that comes, is accumulated from me playing on the piano, and then this little creature just appears."
— Agnes Obel, Danish Singer-Songwriter
Despite what some non-piano-playing-musicians might try to tell you — the piano is one of the most difficult musical instruments to master.
No other instrument has 88 different buttons. So, as a pianist, budding or otherwise, you should take pride in your instrument and play it as often as you possibly can.
It can be difficult, at times, to find the inspiration you need to practice every day. Running through those tedious finger exercises and boring practice pieces can be the bane of any pianist's existence.
But, these powerful quotes about the piano from your fellow pianists and music lovers will help you find the inner strength you need to succeed.
And who knows? Given enough practice and time, one-day future budding pianists could be turning to inspirational quotes and motivational quotes from you for you to sit down and play.
It doesn't matter whether you're a seasoned pro or just learning how to plunk out "Chopsticks" for the very first time. If you're trying to master the piano, we have everything you need.
We offer instruments and sheet music, tuning and care, and even lessons with passionate and talented piano instructors. You won't need to look anywhere else for the tools you may need to further your musical career and music life.
Visit us or contact us today for more information or to get started on your path to musical success.