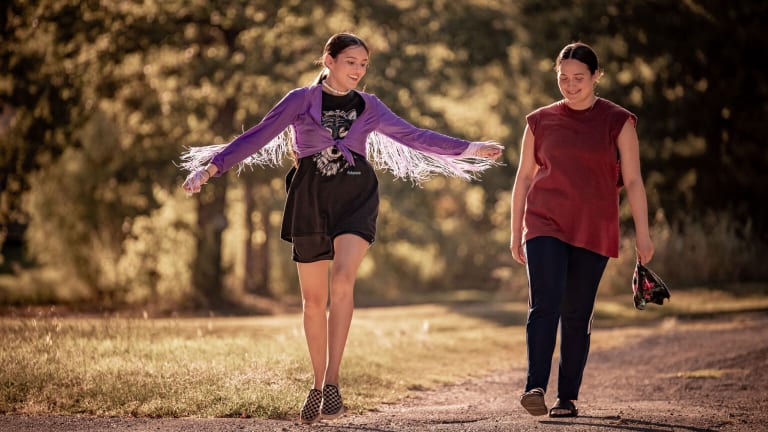 'Fancy Dance' film moves to a new rhythm
Indigenous director Erica Tremblay works to find the 'humanity' in her films *Correction
Sandra Hale Schulman
Special to ICT
In her feature-film debut, Indigenous director Erica Tremblay goes deep into the tangled modern lives of Native women searching for traditional connection.
After directing several short films and an episode of "Reservation Dogs," Tremblay, Seneca–Cayuga, co-wrote and directed the feature-length film, "Fancy Dance," which screened March 10 at the South by Southwest Film Festival in Austin, Texas.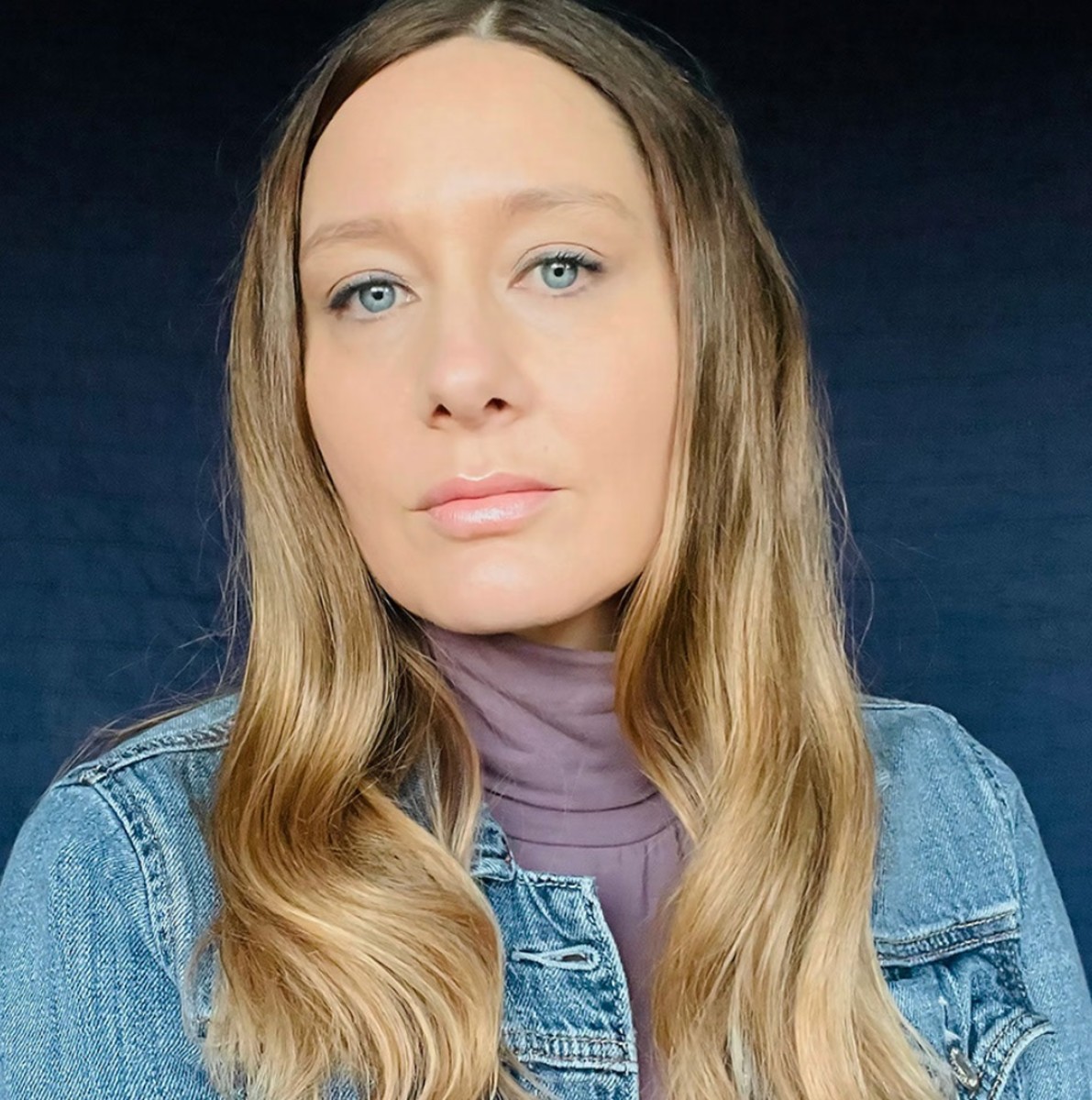 The film stars some familiar faces — Lily Gladstone, Blackfeet, of "Reservation Dogs," "Billions," and the upcoming "Killers of the Flower Moon," and Tamara Podemski, Anishinaabe/Ashkenazi, of "Outer Range" and "Reservation Dogs" — as well as some newcomers.
It was also produced by some big names in the industry — Heather Rae, of Cherokee descent, who directed the 2005 documentary "Trudell" and was producer for the 2008 film, "Frozen River," and Bird Runningwater, Cheyenne and Mescalero Apache, who led the Sundance Institute's Indigenous Program for 20 years and is now co-chair of the Indigenous Alliance for the Academy of Motion Picture Arts and Sciences.
The film, co-written by Tremblay and Miciana Alise, had its world premiere earlier this year at the Sundance Film Festival, and it continues to draw attention.
Speaking to ICT from Austin before her film's premiere there, Tremblay said she was excited to be at the storied SXSW festival.
"It's my first time here at South-by-Southwest," she said. "A lot of the new Native-led works we're starting to see finally get attention, and having 'Fancy Dance' be a part of that momentum is great – to finally be able to have resources to make something for this audience."
Finding the humanity
Tremblay directed two other short films with Gladstone, including the 2020  film, "Little Chief," and knew she wanted her to be involved in "Fancy Dance."
"As we were writing a script, we would send drafts to her," Tremblay told ICT. "She would read them, and would talk about the character. She was really engaged from the very beginning of the process with 'Fancy Dance'. There was never going to be anyone else playing that role."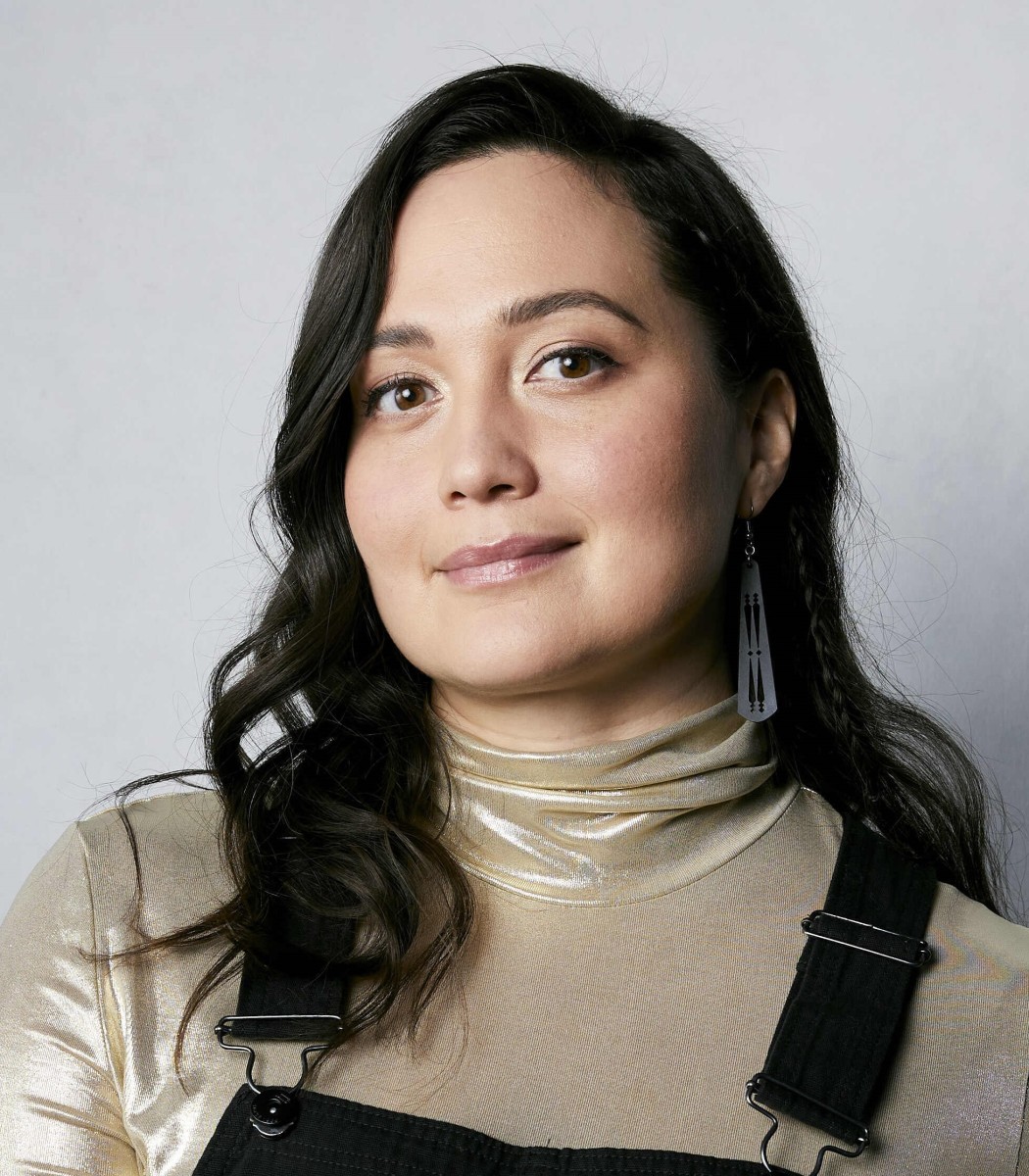 Gladstone has the lead role as Jax, a woman who kidnaps her young niece Roki, played by Isabel Deroy-Olson, Tr'ondek Hwech'in, when her sister disappears off their Seneca-Cayuga reservation. The sister had been working as an exotic dancer but had been yearning for pow wows.
Tremblay had most recently worked with Gladstone for the 2020 short film, "Little Chief," and knew she wanted to work with her on something bigger.
"What a wonderful collaboration to get to work with Lily more than once," she said. "I hope to just keep doing it over and over again."
The film follows Jax as she hustles her way across the state with the teenage Roki, stealing cars and dealing drugs as they try to reach a pow wow where she has told Roki her mother will be dancing. But the mother has been missing for weeks, and Jax discovers foul play may have been involved.
The characters are acting out of desperation, Tremblay said, but they need empathy from the audience.
"I don't think they're necessarily bad light portrayals," she said, "in that I think there's a humanity that exists in a community of people who are struggling to put food on the table, struggling to put their kids through school, struggling to make ends meet. So for me, I think that all of the crimes that they commit in the film are really an act of just getting through to the next day."
SUPPORT INDIGENOUS JOURNALISM. CONTRIBUTE TODAY.
She wanted the audience to gain a different perspective.
"When you frame these characters in their humanity, it's more interesting than the model minority or just portraying them as a villain and not showing the nuanced existence of Native Americans," she said. "I grew up in and around my community and there's all sorts of Native Americans, and if we only portray ourselves as the model minority or the villain, then we're doing a disservice."
"I tried to find a balance that rang true to these characters as human beings," she said. "That's what's often gotten lost in the non-Native portrayal of Natives."
Tremblay relates as a person who grew up in the Midwest, seeing people from all communities have access to guns and drugs, but seeing that race factors into how they are portrayed.
"If a White kid's doing these bad things, maybe it's just a coming-of-age story," she said. "If a non-White kid is doing it, then we view it differently. That's the conversation that I wanted to have with this film – there are gray areas. You wouldn't say that Jax is necessarily the perfect person to raise this kid, but certainly Frank and Nancy — the White grandparents who become guardians when Jax is deemed unfit — are not the right people to raise her either as they pull her out of her culture."
Without giving away the ending, there is a bittersweet moment of connection at the pow wow that gives a glimmer of hope at the end.
"We wanted them to have this final moment together," Tremblay said, "We know that the corrupt wheels of the justice system will continue to churn after the credits roll, but we wanted the film to end in a place of love and connection, and where the two characters can finally come together and mourn the loss of their mother/sister and fulfill their matrilineal destiny of family and kinship and clanship.
"We wanted that dance to be the finale, and showcase the beauty of this relationship between these two women despite the law knocking, cops coming, White grandparents encroaching, gentrification, all of this stuff that is happening to them."
A common thread
Tremblay played off a similar theme in an episode of "Reservation Dogs," as executive story editor where the kids are visited by Miss M8triarch, played by Amber Midthunder from "Prey," who tries to use awkward games to teach anti-colonialism cultural values. It's a deadpan comedic turn that is guided by the sharp dialogue.
"It's just a dream to work on that show," Tremblay said. "and to write and direct there. Using comedy as a way to talk about topics is extremely challenging, but also really fulfilling when it works. Comedy is hard, but the Writer's Room is full of so many incredible creatives and Sterlin Harjo, our showrunner, is so focused. Working on that show directing an episode before we went into creating and directing 'Fancy Dance' gave me a lot of confidence to go back to Oklahoma and shoot the film there."
The common thread, she said — though one is comedy and one is drama — is in youth trying to get to a place that's more traditional and feels safe to them when the world they're in is not that way.
"That's the story of Jax and Roki, and that's the story of the Rez Dog kids — it's all about doing what you can with what you have and, hopefully remaining joyous in places where you often have a hard time finding that. We laugh a lot in our communities and we spend a lot of time connecting with each other and razzing each other."
For now, she's looking forward to returning to Oklahoma in April to shoot another episode of "Reservation Dogs."
"It's an incredible family and it's my dream job," she said. "I feel blessed."
*Correction: The film, "Fancy Dance," includes Tamara Podemski, Anishinaabe/Ashkenazi, of "Outer Range" and "Reservation Dogs." The co-star was misidentified in an earlier version of the story.
Our stories are worth telling. Our stories are worth sharing. Our stories are worth your support. Contribute $5 or $10 today to help ICT carry out its critical mission. Sign up for ICT's free newsletter.