The Truth About Princess Margaret's Son, David Linley The Earl Of Snowdon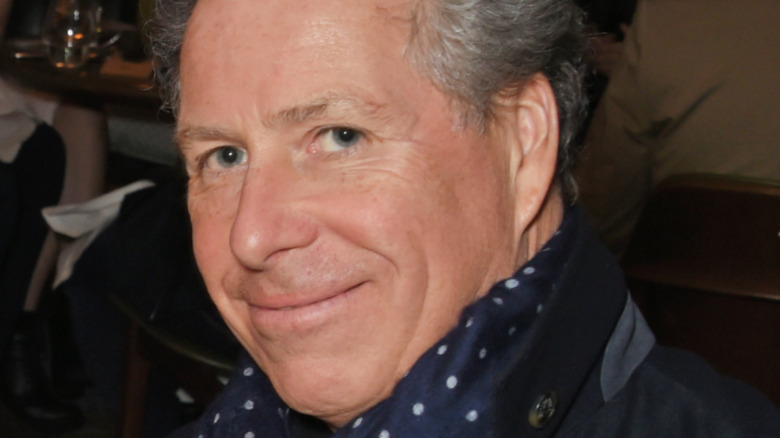 David M. Benett/Getty Images
It's easy to forget sometimes that the British royal family is bigger than just the queen and her grandsons. Her nephew, David Linley the 2nd Earl of Snowdon, is one of the more unfamiliar faces on the limited 30-person guest list for Prince Philip's funeral. Fans of The Crown might be able to connect the dots in terms of the earl's parentage, but he is definitely one of the lower profile royals.
Linley's mother was Princess Margaret, who died in 2002, and his father was Antony-Armstrong Jones, who fans may remember as Margaret's hard-partying, bisexual photographer husband from the second season of The Crown, played by actor Matthew Goode.
As of this writing, Linley sits at number 23 in line for the throne, which is why it isn't surprising that he doesn't attract the same amount of public attention as his cousins. However, for those curious, there is plenty to learn about the royal relative. His pedigree may be just about as fancy as they come, but Linley's professional life is actually rather normal — relatively speaking.
David Linley had a boho upbringing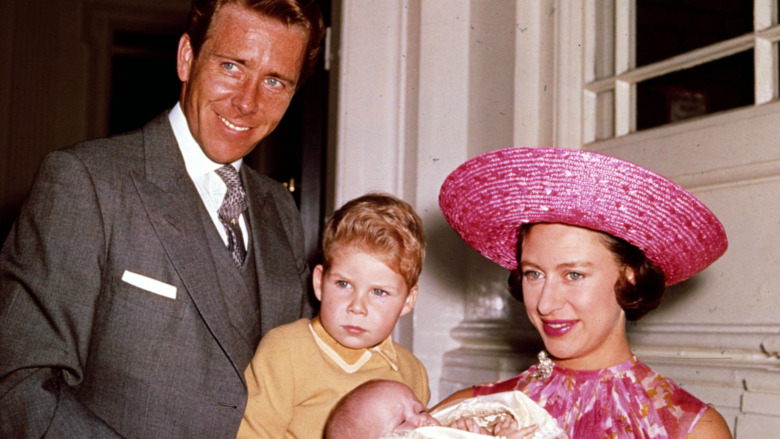 Getty Images/Getty Images
The earl's full name is David Albert Charles Armstrong-Jones, 2nd Earl of Snowdon, formerly styled Viscount Linley — but his friends get to call him David Linley. At least, that is how he is known professionally. Linley started kindergarten at Buckingham Palace alongside his cousin Prince Andrew, according to a Vanity Fair profile, before being sent to Bedales School — England's boho version of Eton. So, what does the son of a British princess and a bohemian artist grow up to become? In Linley's case, a furniture maker.
"I inherited my love of design from my father, the Earl of Snowdon, who was always fascinated by pushing the boundaries of an object—working out how to make it touch the ground in two places rather than three," he told The Telegraph.
He made his first pieces of furniture while still at Bedales, and started his own furniture-making business when he was just 21 years old in 1982. His company, now called Linley, has catered to the likes of Elton John and the Metropolitan Museum of Art — just don't call him a designer. "I'm a maker, not a designer," he told Vanity Fair. He has also written books about furniture and home design.
Linley was last in the news when he announced his amicable divorce from wife of 26 years, Serena, in 2020, with whom he shares two children.