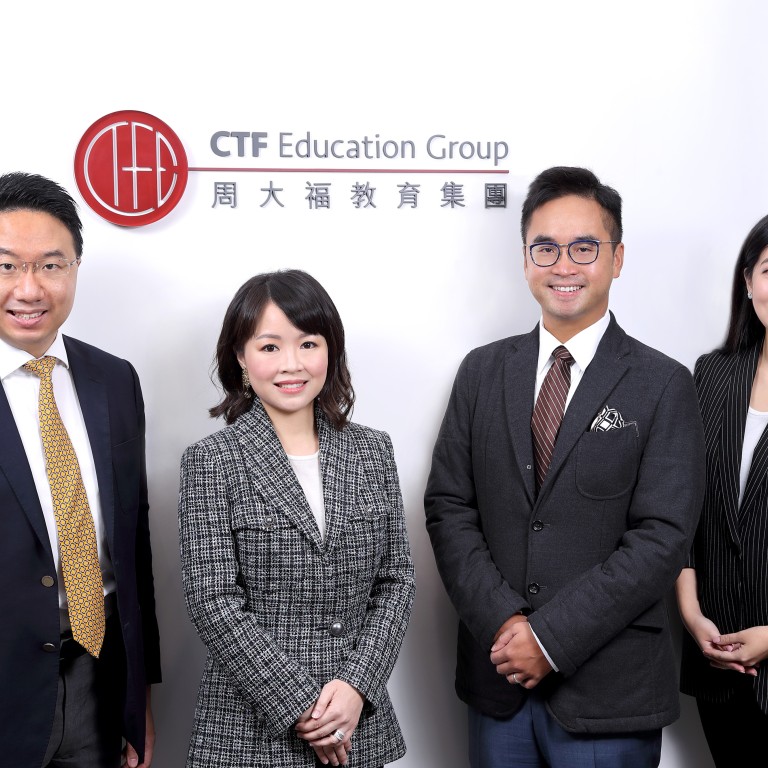 CTF Education Group is Empowering The Next Generation Through its Pioneering "EduMaker" Ethos
Paid Post:CTF Education Group
[Sponsored Article]
CTF Education Group (CTFEG) is a leading integrated education group based in Hong Kong that places K-12 education at the heart of its operations, serving students, parents and educators through its kindergarten, primary and secondary schools in Hong Kong and partnering schools in Mainland China.
As "EduMakers", CTFEG is committed to innovation, advancement, collaboration and making a positive educational impact, according to Dr. Adrian Cheng, Vice Chairman and Group Chief Executive Officer of CTFEG. 
 
"Our vision is to build a unique synergistic education ecosystem that brings together different stakeholders and a myriad of resources to achieve greater synergy, efficiency and opportunities to drive K-12 schools and education forward with sustainable impact", said Dr. Cheng.
Mrs. Jennifer Yu Cheng, Deputy Vice Chairwoman and Group President of CTFEG elaborated further on the CTFEG goal to empower the next generation to become "future ready". 
"Over the years, CTFEG has built a solid foundation to support rapid and diversified growth to extend our unique education ecosystem and ethos into Mainland China by way of partnership", she said. "To expedite the exchange of knowledge and resources, it has entered into a strategic partnership with Benenden School, a renowned British boarding school founded in 1923, to bring one of the best schools in the world to Mainland China. The first school of Benenden in Mainland China is expected to be unveiled in late 2023 in Guangzhou of the Greater Bay Area".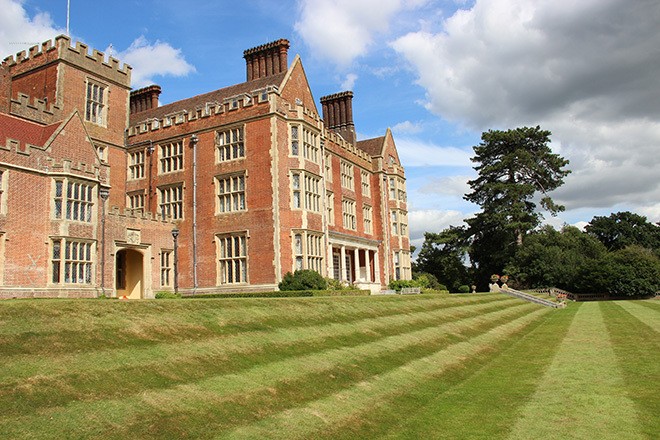 Victoria Educational Organisation: Synonymous with Excellence in Education for Over 55 years
As a proud member of CTFEG, Victoria Educational Organisation (VEO) has been providing the highest quality early childhood education in Hong Kong for over 55 years, meeting the needs of over 3,000 students in eight nurseries and kindergartens as well as two Victoria Playpark early childhood development centres. VEO was the first school in Hong Kong to establish in the kindergarten classroom a collaborative, co-teaching environment led by native Chinese and English speaking teachers. The VEO education is tailored to instill in young children a lifelong love of learning, a strong sense of social responsibility and a well-rounded, global vision at an early age.
 
All VEO kindergartens are authorised International Baccalaureate (IB) World Schools and offer the Primary Years Programme (PYP), based on Maker-Centred Learning (MCL), which motivates children to adopt agency in paving their own inquiry-based learning journeys.
With the support of CTFEG, VEO piloted the research initiative "Agency by Design: Early Childhood in the Making" with Project Zero at the Harvard Graduate School of Education (HGSE) to determine how MCL helps young children develop skills and knowledge within and beyond STEAM disciplines.
Since 2014, VEO's team of educators have also been receiving regular professional training through Columbia University's Teachers College Reading and Writing Project (TCRWP), preparing students to become avid readers and writers and ensuring their smooth transition to primary school.
VEO graduates are known for their resilience, critical thinking, strong values and global vision, and are actively sought out by top-tier primary schools in Hong Kong and abroad. In last academic year, VEO graduates received an overwhelming 182 offers from Victoria Shanghai Academy (VSA). VEO students also received dozens of offers from renowned schools including: Diocesan Boys' School Primary Division, Diocesan Girls' Junior School, St. Paul's Co-educational College Primary School, Chinese International School, English Schools Foundation, The ISF Academy and Po Leung Kuk Choi Kai Yau School, etc.
VEO enjoys a strong, committed parent-school partnership, facilitated largely by the Parent Teacher Association (PTA). The VEO PTA is passionate about the VEO community, working tirelessly with the school to forge a seamless network that supports students, parents, faculty and administration alike.
As a central part of VEO's 55th Anniversary celebrations, VEO held the inaugural
Little Makers STEAM Education Festival
 in support of UNICEF HK's "Cherish Water" charity campaign, showcasing VEO's excellence in education and successful online and offline blended learning. The colourful educational event, held online to raise awareness of the global water crisis and climate conservation, kicked off with an Opening Ceremony attended by distinguished Guests of Honour. The campus-based vibrant Festival which drew over 2,000 students and parents, served as a unique experiential learning journey for our students and featured diverse showpieces that all revolve around the theme of conservation.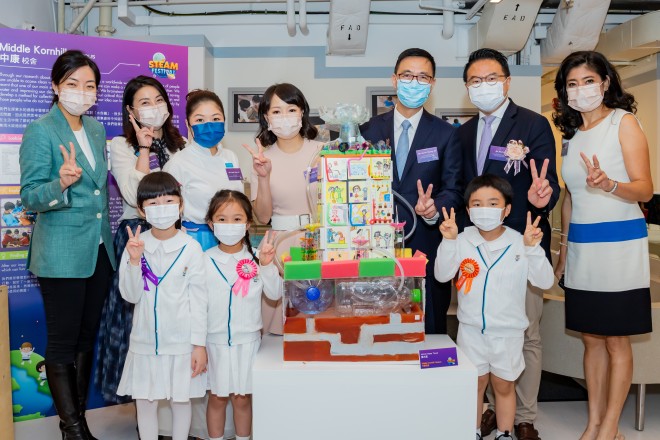 CTFEG and VEO Recent Achievements 
With the support of CTFEG, VEO has expanded its vision, outlook and activities through new, enhanced educational resources and guidance.
 
Academic Research & Development
CTFEG spearheaded VEO's participation in a pioneering research initiative with Project Zero of the Harvard Graduate School of Education to understand how MCL can provide a framework for young children to develop skills and knowledge within and beyond the STEAM disciplines. The results of the pilot study were shared at the "Education Leaders Luncheon and Maker-Centered Learning Exhibition" in 2019, and the joint research resulted in the publication of an early education "Playbook" in 2020, featuring VEO's adoption of the MCL approach in kindergarten classes. The outcomes of the MCL research were also showcased at VEO's first STEAM Education Festival this past summer.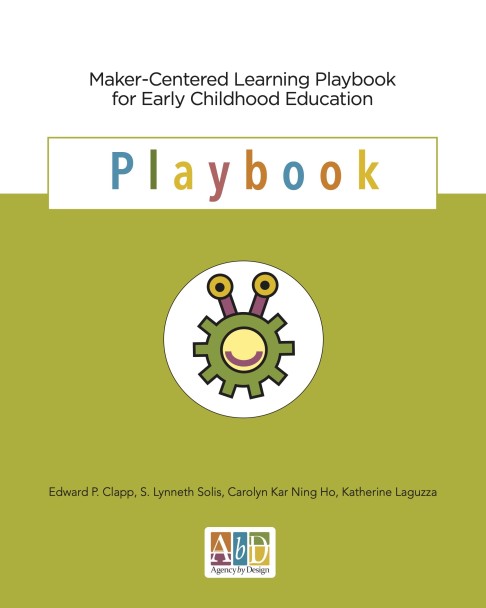 Technological Innovation and Advancement
During the pandemic, VEO successfully maintained the standards for which it is known through rich blended learning supported by CTFEG. VEO reinvented traditional events, including
Graduation Ceremony
 and Parent-Child Sports Day, in an innovative live streamed interactive online/on-site format, drawing a combined record 8,500 online participants and overwhelmingly positive feedback.  
Talent Development and Enrichment
CTFEG's ecosystem brings together key players and resources integral to the success of every student's education journey. For example, CTFEG organised various training seminars, led by specialists in the field and attended by CTFEG management and leadership teams from VEO schools. CTFEG also welcomed Dr. Richard Wong as Academic Director, Early Childhood of CTFEG, and Academic Advisor of VEO, further enhancing VEO's early childhood education practices and curriculum.  
Wellness Education and Character Development 
CTFEG strives to give back to society by honouring its core values, including Passion to Serve, Collaboration and Innovation. In 2019, the Group held the "One Mask, One Heart" campaign together with VEO students and parents, collecting and donating over 30,000 masks and other health and hygiene products. This year, CTFEG and VEO kicked off the inaugural Little Makers STEAM Education Festival in support of UNICEF HK's "Cherish Water" campaign. Together with donations from the VEO community, CTFEG and Chow Tai Fook Jewellery Group raised HK$1 million for UNICEF HK's efforts to supply potable water to under-resourced communities. In the first "CTFEG Community Week - Walk for the City; Care for the Community", CTFEG staff and school members took a total of 9 million steps in support of the NGO Heep Hong Society, which received HK$100,000 as a result of their efforts.
Victoria Playpark
Through CTFEG support, Victoria Playpark, a professional early childhood development center, opened its first centre in Harcourt House in 2018 and its second center in K11 MUSEA in 2019. Its state-of-the-art design won the Silver Prize for Interior Design in the Institutional Category at the 2018 International Design Awards (IDA) competition. Boasting a purpose-built environment, play-based curriculum and expert parenting approach, the Playpark offers comprehensive support to cultivate curious, confident and well-balanced learners.
Please visit CTFEG
website
 and VEO
website
, and follow their social media pages for more information.