Be it English, Spanish, French, Korean, Japanese, or anything else, Netflix is one of the best platforms for film enthusiasts who want to experience movies from all across the world. The streaming platform has dominated the market worldwide with original offerings, classic movies, and outstanding series. With a substantial percentage of Spanish-speaking audiences, Netflix has ensured they feel as much included as anybody else.
Their library includes numerous films, series, and documentaries from Spain, Mexico, South America, and other Spanish-speaking regions. From gripping thrillers to entertaining dramas and comedies, Netflix offers an extensive collection of Spanish films. Imbued with Spanish flair, these titles explore and showcase the rich and diverse culture they originate from.
In this article, we explore some of the finest Spanish-language films available on Netflix right now. If you want to immerse yourself in the artistry, storytelling, and cultural heritage of Spanish films, these titles are a must-watch for you.
---
Below Zero, Roma, and more - 6 of the finest Spanish film offerings on Netflix that you should definitely check out
1) Below Zero (Bajocero)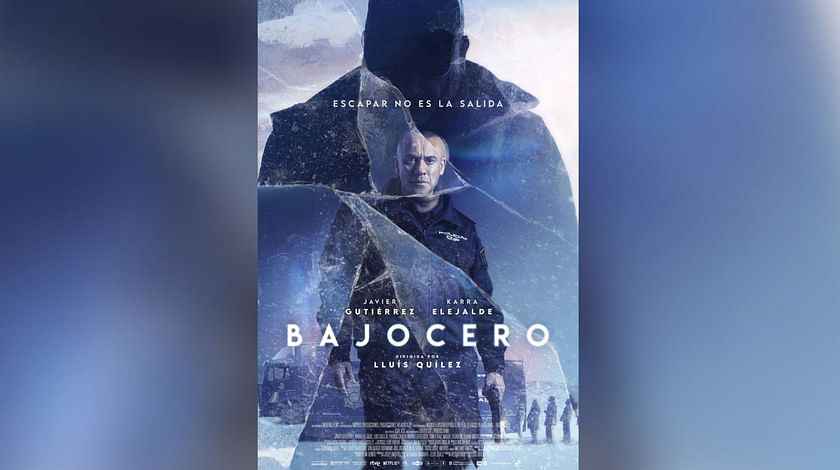 Below Zero is a Spanish action thriller from Netflix that premiered in 2021. The film is directed by Lluís Quílez with a screenplay that he co-wrote with Fernando Navarro. The film stars Javier Gutiérrez, Karra Elejalde, Luis Callejo, Andrés Gertrúdix, Isak Férriz, Édgar Vittorino, and others in pivotal roles.
The film was praised by critics and audiences alike for its gripping storyline and the cast's performances. Below Zero has become one of Netflix's finest original offerings under Spanish-language films.
Below Zero follows a police officer tasked with transporting a group of dangerous criminals in an armored transport vehicle. While traveling on the freezing winter night, they are suddenly ambushed by somebody who asks for the release of one of the inmates. The characters fight for their lives and try to uncover the truth behind the threat, all while battling against the cold and an unknown adversary.
---
2) The Platform (El Hoyo)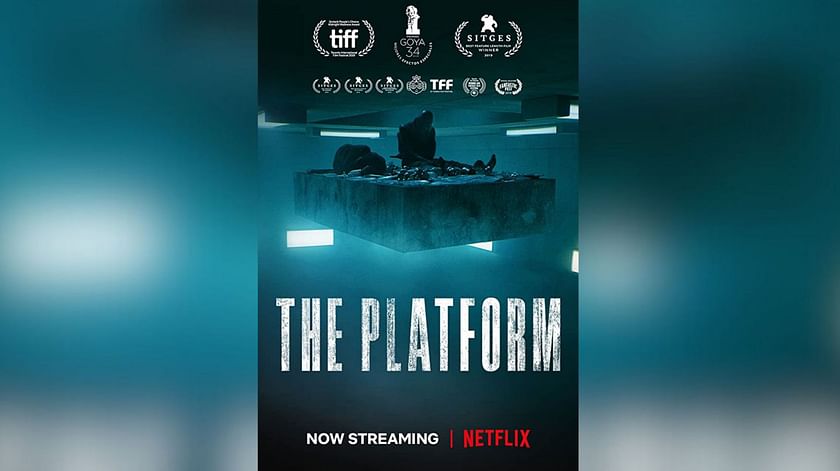 The Platform is a Spanish sci-fi horror thriller from Netflix that was originally released in 2019. Galder Gaztelu-Urrutia directed the film with a screenplay by David Desola and Pedro Rivero.
The Platform premiered at the 2019 TIFF, where it received critical acclaim for its outstanding story and execution along with its well-thought social commentary. It was later released on Netflix in 2020. The film stars Iván Massagué, Antonia San Juan, Zorion Eguileor, Emilio Buale, Alexandra Masangkay, Mario Pardo, and others in pivotal roles.
The film is set in a dystopian setting, a vertical prison called the Pit, where a platform with food descends through the levels to feed the inmates, with the ones at the bottom getting nothing more than scraps.
The story follows Goreng, a volunteer inmate at the facility, who navigates the hierarchy of the Pit, exploring the aspects of greed, inequality, and the animalistic nature of humans, which is ultimately a metaphor for society.
---
3) The Distinguished Citizen (El Ciudadano Ilustre)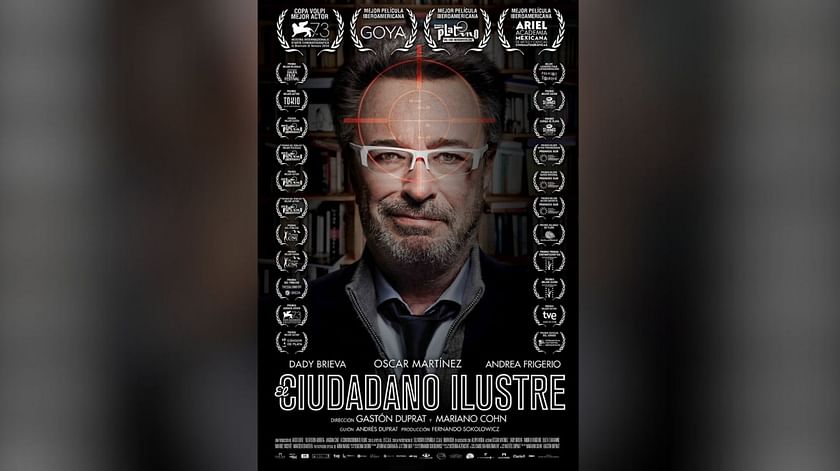 The Distinguished Citizen is a Spanish-Argentine comedy-drama from the house of A Contracorriente Films. The film was directed by Argentine filmmaker duo Gastón Duprat and Marano Cohn, with a screenplay by Andrés Duprat. The film's cast featured Oscar Martinez, Dady Brieva, Andrea Frigerio, Nora Navas, Belén Chavanne, and others in pivotal roles.
The comedy-drama received critical acclaim for its witty and satirical approach to the story and its take on success. It went on to receive multiple accolades at numerous prestigious film festivals and award shows across the globe.
The Distinguished Citizen follows a Nobel Prize-winning author, Daniel Mantovani, who returns to his small Argentine hometown to receive a prize after living in Europe for years. After having spent years away from his own community, he realizes the idiosyncracies he shares with the people, along with the differences in opinion they have grown to have.
It is an entertaining watch filled with humor and satire, which is sure to keep you occupied for the duration of almost two hours.
---
4) Verónica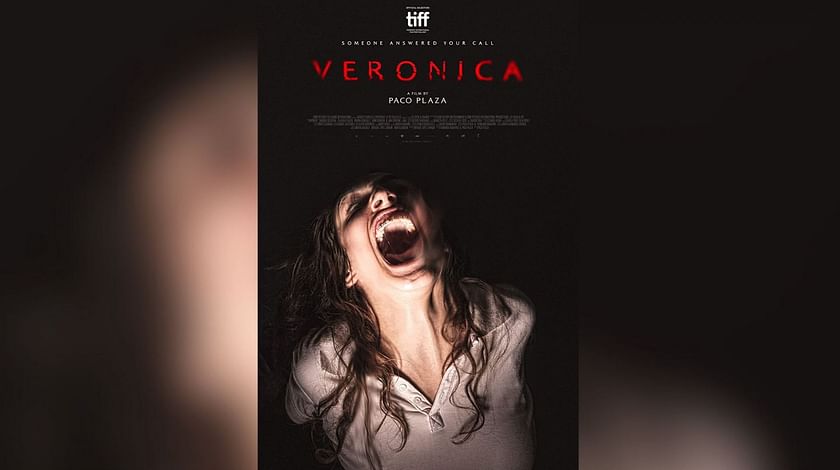 Verónica is a Spanish-language supernatural horror thriller from Sony Pictures International that was released in 2017. Popular horror-genre filmmaker Paco Plaza directed the movie, inspired by the true events of 1991 Madrid, where a girl died under mysterious circumstances after using an Ouija board.
The cast featured Sandra Escacena in the titular role alongside Bruna González, Claudia Placer, Iván Chavero, Ana Torrent, Consuelo Trujillo, Sonia Almarcha, and others in pivotal roles.
The film revolves around Verónica, a teenage girl who mistakenly unleashes an evil supernatural force when she conducts a séance with her friends during a solar eclipse. She desperately seeks help to save herself and her family but finds herself in the deadly grips of the supernatural force paired with her deepest fears.
---
5) Roma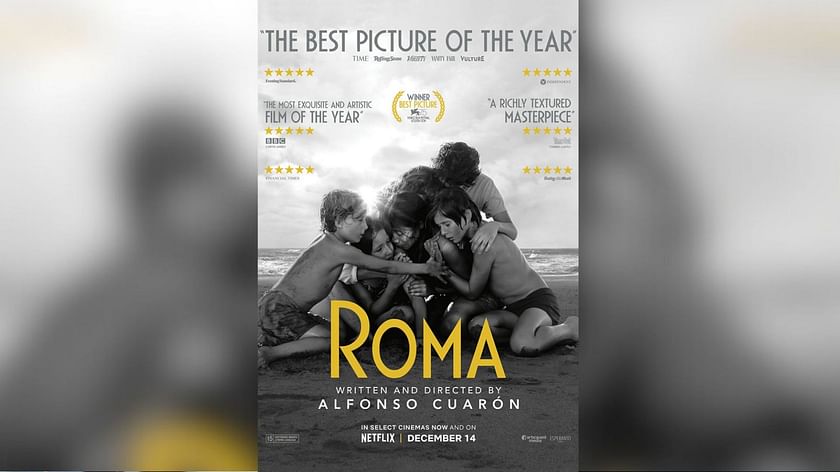 Roma is a highly acclaimed 2018 Spanish drama film from Esperanto Filmoj and Netflix, which came as an international co-production between Mexico and USA. Alfonso Cuarón helmed the film at multiple frontiers, including writing, directing, cinematography, production, and editing.
The film stars Yalitza Aparicio and Marina de Tavira in lead roles alongside Fernando Grediaga, Jorge Antonio Guerrero, Diego Cortina Autrey, and others in supporting roles.
Set in 1970s Mexico City, Roma follows the story of Cleo, a young domestic worker navigating her life amidst social and political unrest. Through visually stunning black and white cinematography, Cuarón paints an intimate portrait of Cleo and her experiences as she works for a middle-class family in the city.
The movie focuses on aspects of class dynamics, social dysphoria, race, gender discrimination, and other such relatable issues.
The film received several accolades, including the Golden Lion at its premiere at the 2018 Venice International Film Festival, three Academy Awards, two Golden Globes, four BAFTAs, and numerous others. If you're looking for a good Spanish drama on Netflix, Roma is a must-watch.
---
6) The Bar (El Bar)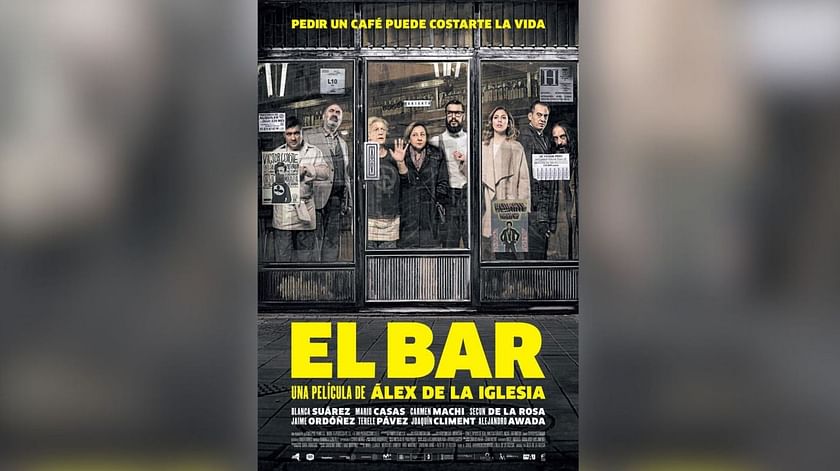 The Bar is a Spanish dark horror thriller from Sony Pictures. The single-location film is the brainchild of acclaimed filmmaker, Álex de la Iglesia, who co-wrote, produced, and directed it. The film features an ensemble of talented actors such as Blanca Suárez, Mario Casas, Carmen Machi, Jaime Ordóñez, Terele Pávez, Alejandro Awada, and Secun de la Rosa.
The Bar had its world premiere at the 2017 Berlin Film Festival before releasing at Spain's Málaga Film Festival and theaters in March. It is available for streaming on Netflix.
Set in a cafe in Madrid, the film follows a group of strangers who get stuck in a bar after two men are shot dead outside. With the customers panicking over learning their situation, they try to grasp the depth and truth of the situation.
But when they realize that one of the insiders lies at the bottom of their predicament, tension rises while the group tries to find a way out. The ordeal escalates quickly and becomes very intense very quickly, making for a gripping watch.
---
If you are looking for some good Spanish titles to watch on Netflix, then this list is right up your alley. Grab some snacks and get comfortable on your couch because these films will keep you glued to your seat.