This is a carousel. Use Next and Previous buttons to navigate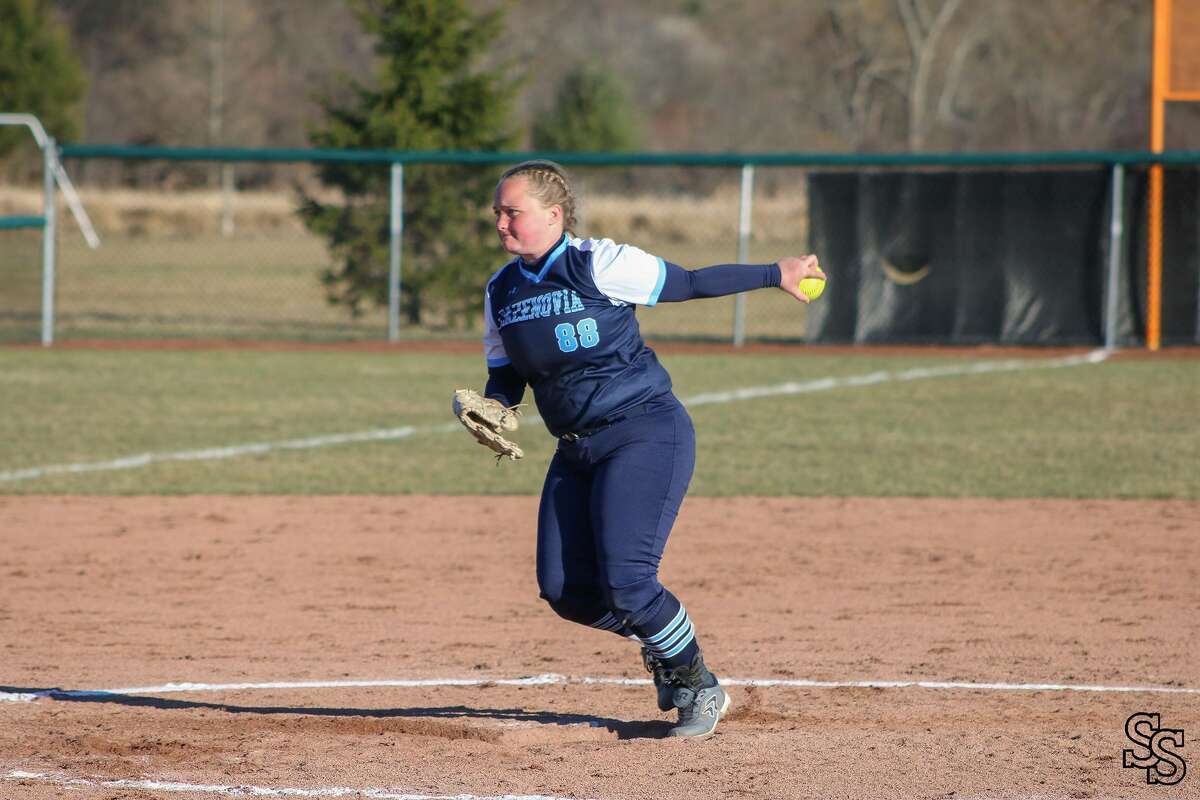 Lauren Kelleher was named North Atlantic Conference Pitcher of the Week after a big effort for the Cazenovia softball team.
Kelleher, a senior left-hander from Schuylerville and a Schuylerville High graduate, tossed two complete seven-inning games, both victories over SUNY-Poly. In a 5.1 victory April 7, she gave up seven hits and one earned run and struck out five. In a 6-4 triumph on April 10, Kelleher didn't give up an earned run and struck out nine. She also did a job at the plate, going 8-for-15 (.533) in four games. She plays shortstop when she isn't pitching.