This is a carousel. Use Next and Previous buttons to navigate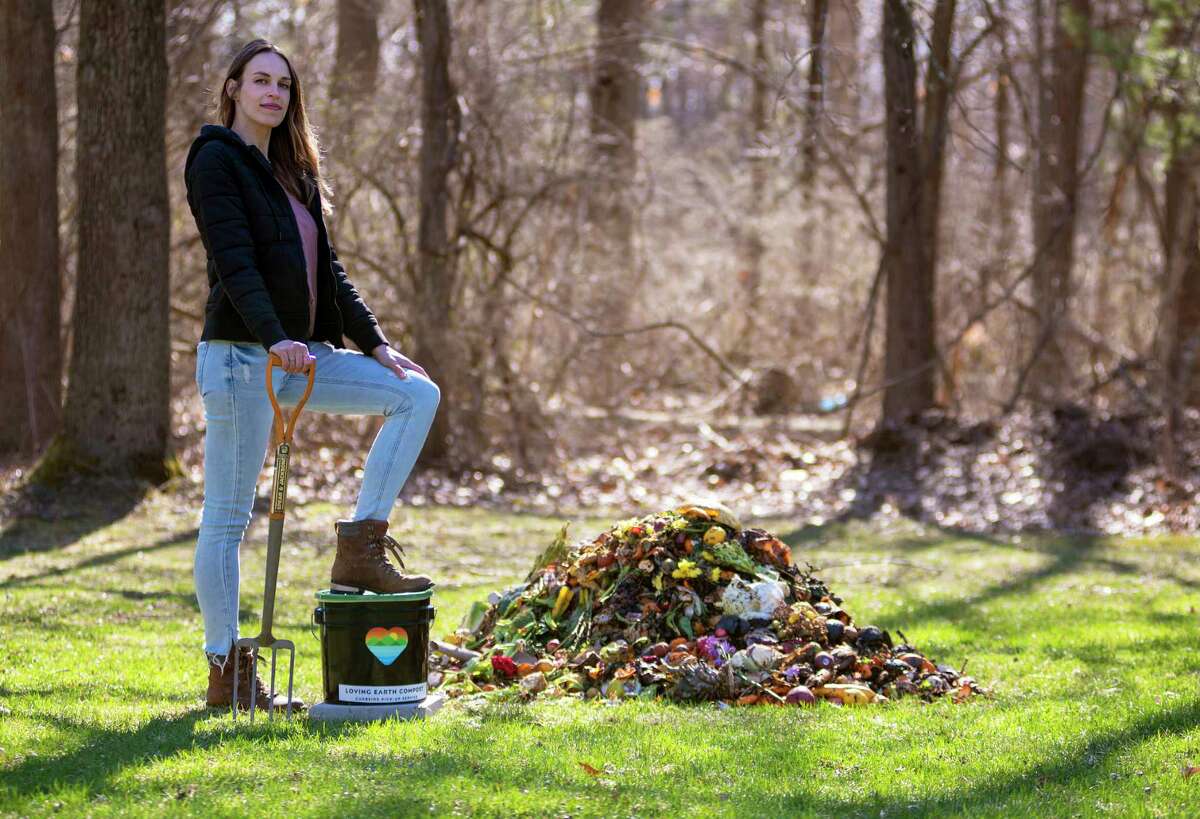 Whitney Davis doesn't mind getting her hands dirty. The coffee grounds, apple cores and banana peels the rest of us spend seconds discarding are all small prizes for the entrepreneur behind Loving Earth Compost.
In October, Davis launched the curbside composting service, the first business of its kind in Saratoga County. She now has 40 customers who place three-and-a-half-gallon buckets loaded with vegetable waste outside their front doors or by their mailboxes. Davis collects the buckets labeled with a cheerful heart-shaped logo once a week, twice a month or once a month and takes them to Adirondack Worm Farm in Hudson Falls. There, she and the farm's owner, Bill Richmond, construct four-foot piles of waste layered with what are known in composting as "browns" - wood chips, hay, paper - a combination that creates the steamy environment necessary for decomposition. Davis and Richmond check the temperature of the piles and turn them weekly. Airflow and moisture enable the microbes doing the decomposition work to thrive. Food scraps take much longer to break down in landfills because not enough air gets in, Davis said.